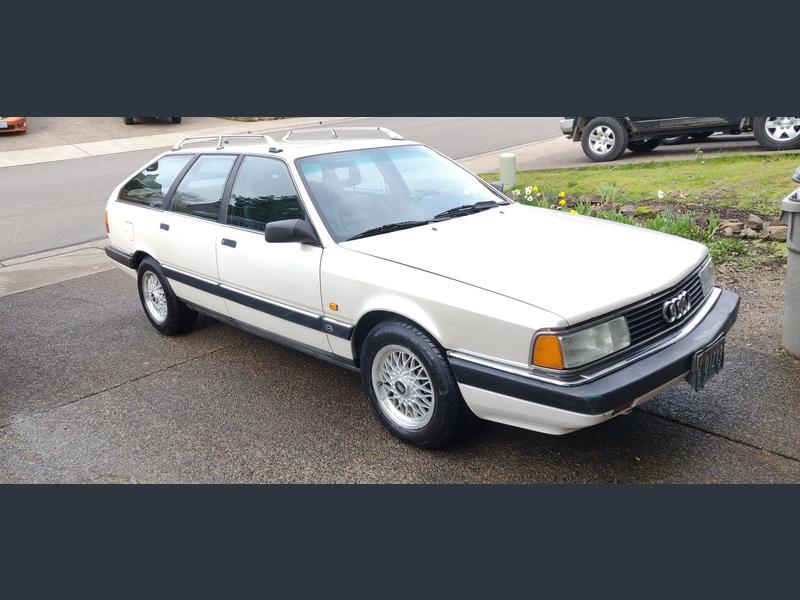 1991 was a great year for Audi and Volkswagen enthusiasts in America, robust with performance options all around. Fans of normally aspirated motors had multiple double-cam choices; the 16V twins from Volkswagen with the GTI/GLIs, each with heavily bolstered Recaros and awesome BBS wheels. Going slightly less boy racer and more upscale yielded the equally impressive 20V inline-5 duo from Audi, with the Coupe Quattro and 90 20V quattro. They weren't as quick off the line, but they were certainly well built, solid performing luxury vehicles. Of course, the big daddy of normal aspiration in the lineup was the V8 quattro. Still at 3.6 liters and 240 horsepower for 1991, it was also available with a manual transmission and was in the midst of a winning streak in the DTM series, usurping power from the E30 M3 and 190E 2.5-16 in monumental style.
If forced induction was more your choice for speed, there were plenty of options there, as well. 1991 featured a slightly revised Corrado, now also with BBS wheels and the 1.8 liter G-lader supercharged motor. Audi offered you a luxury cruiser still in the 200 Turbo, as well. But the big news was finally the release of the 20V Turbo motor into the lineup. Long featured in the Sport Quattro, then RR Quattro in Europe and later S2, in America Audi brought the 3B turbocharged inline-5 package in the 200. As an added bonus, it was available in both sedan form and the innovative Avant wagon. Producing 217 horsepower and a bit more torque, the Audi was capable of 0-60 runs in the mid-6 second range if you were quick with your shifts. But this wasn't a bracket racer – the 200 was a luxury car through and through, with a well-appointed cabin full of the things you'd expect – Zebrano wood trim, electric powered and heated leather seats front and rear, and a high-quality Bose stereo. Unusual for a luxury car of the time, but underscoring the German's feelings towards driving, were the number of driver-oriented items. The dash was full of gauges, and unlike the V8 and 200 Turbo, the 20V was manual-only. Next to the shift lever was the manual rear differential lock, though as with all the second generation quattro drivetrains, the electronic lock disengaged at 15 m.p.h. automatically. The center differential was a Torsen unit capable of varying power as well. And the brakes were unconventional floating-rotor designs, intended to help haul the heavy 200 down from triple-digit Autobahn speed with ease. Unlike the normal 200, the fenders on the 20V were flared slightly to accommodate BBS forged wheels, 15×7.5″ all around and shared with the V8 quattro. It sounded like a recipe for success, and was a well regarded car when new even if the unconventional manual/turbo-5 setup lacked some grunt compared to the V8s of the day.
Yet this was still the fallout period of both the recession of the 1990s and Audi's fall from grace in the U.S. market, so the 200 was a slow seller. On top of that, the C3 was at the very end of its life cycle, replaced mid-1991 with the C4 chassis. As a result, very few of the 200 20V quattros were built; Audi claims 4,767 sedans and a scant 1,616 Avants were produced with the 3B motor. Of those, only about 900 sedans made it to America. But the number you care about? Well, this 1991 200 20V quattro Avant is one of the 149 originally imported here.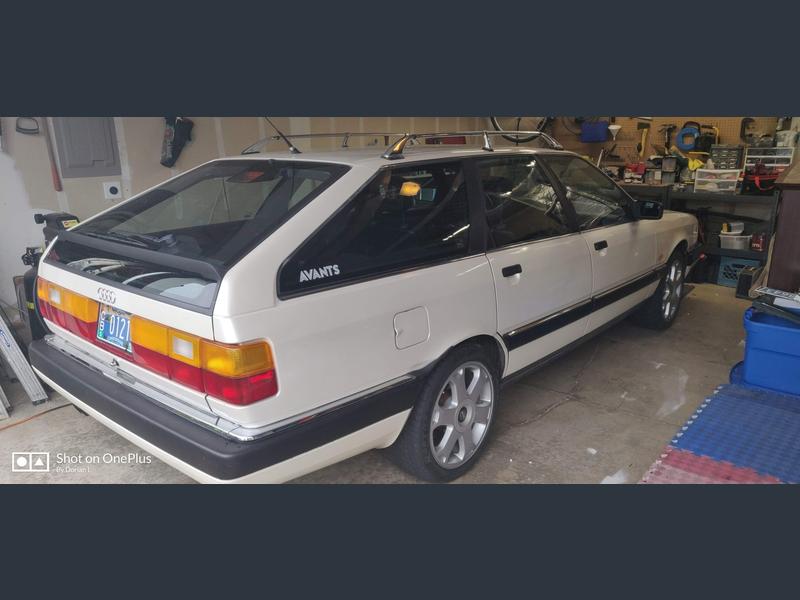 Year: 1991
Model: 200 quattro 20V
VIN: WAUHE5445MN003660
Engine: 2.2 liter turbocharged inline-5
Transmission: 5-speed manual
Mileage: 196,181 mi
Location: Sherwood, Oregon
Price: $10,000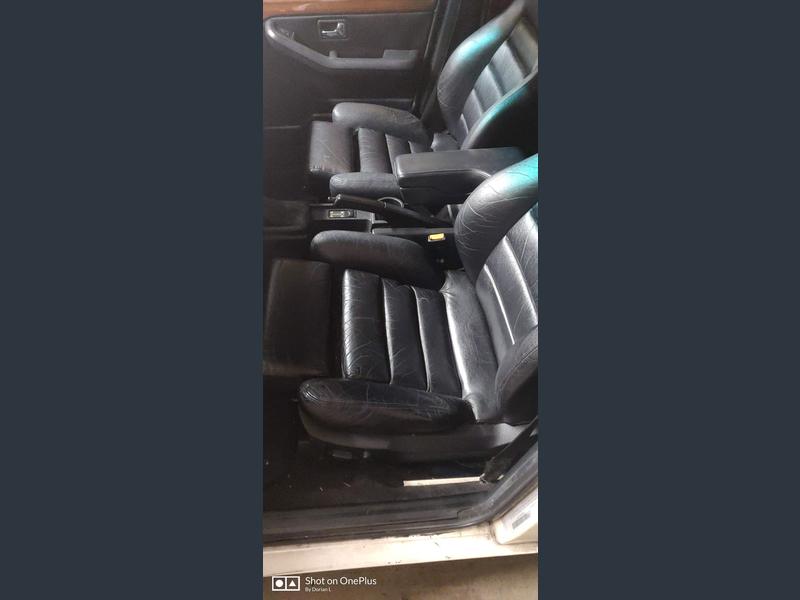 This is my 1991 DOHC 20V Avant. It was only built in this year equipped with a 2.2L DOHC 20 valve turbo 5-cylinder, engine code 3B. Rather than using the old CIS mechanical fuel injection, this car uses a much more typical port fuel injection run by a Bosch Motronic ECU. In the two years I've owned it, I have spent a considerable amount of time and money restoring it to a very nice condition. Starting with the interior, I had professionally installed a new black suede headliner that I had extended down all the pillars and including the sunroof. I also had all the ceiling handles, overhead console, and sun visors dyed black to match. The car was originally equipped with the sport seats that were in rather poor condition. I replaced them with a very nice set of URS6 power front seats. I replaced the original steering wheel with a Euro Audi S2 3-spoke wheel. Mechanically, I had a new timing belt installed, along with front main seal, accessory belts, valve cover gasket (I refinished the VC as well as shown in the pics), new correct Bosch F5DP0R spark plugs, brake fluid flush, new rear calipers and rotors, and new parking brake cables. I also had the injectors rebuilt and balanced. All 4 struts were replaced with new Koni yellows. The car runs and idles beautifully. It will come with a large bin full of extra parts including an extra Motronic ECU. Currently it is running a Stage 1 ECU with a 1.9 Bar wastegate spring, a billet diverter valve, and cone filter. Otherwise, the car is totally stock, down to the original downpipe split to two catalytic converters and full original exhaust. It passes DEQ with no issues. This is one of the nicest Audi 200 Avants you are likely to find. It is running B5 S4 17″ Avus wheels with brand new tires and will come with the original 15″ BBS wheels with studded snow tires that have seen 1 season and a few hundred miles. This car will not disappoint. Carfax available on request.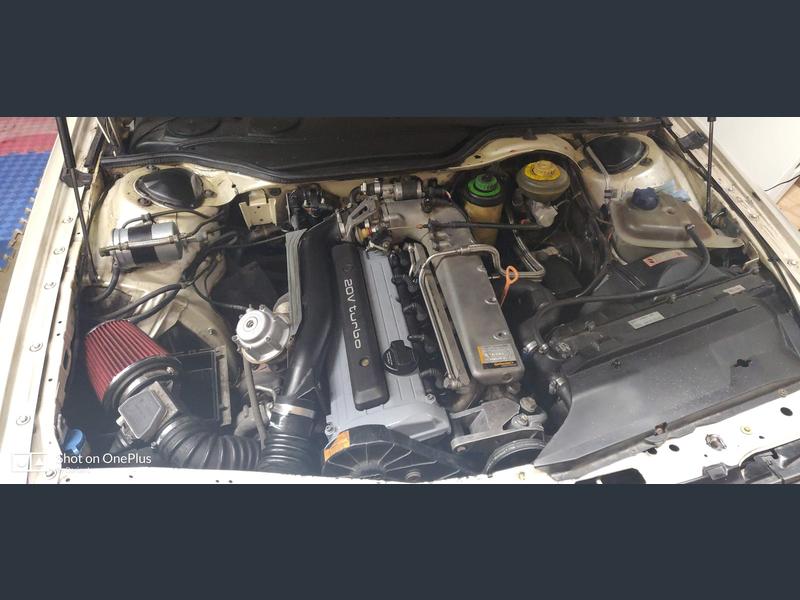 The one thing you want to ensure if you're even remotely pondering a Type 44 – or any old Audi, frankly – purchase: DO NOT BUY A NEGLECTED ONE. The amount of time and money that you'll sink into trying to correct prior faults is as unfathomable as the U.S. deficit. So what we have here is a tastefully upgraded example with a tremendous amount of work performed. It's in the Pacific Northwest, as well, so you're not likely to encounter the crusty underbelly of a New England beast. I'm a bigger fan of the BBSs on the car, but luckily they're included and look proper. Sport seats are great to see, too, and that Nardi wheel is fantastic.
At the end of the day, $10,000 probably feels like a lot of money to sink on a nearly 30 year old wagon. But there's a lot of evidence that you're 'investment' would be safe money if you buy the right example. That's the key, and this one looks nice!
-Carter