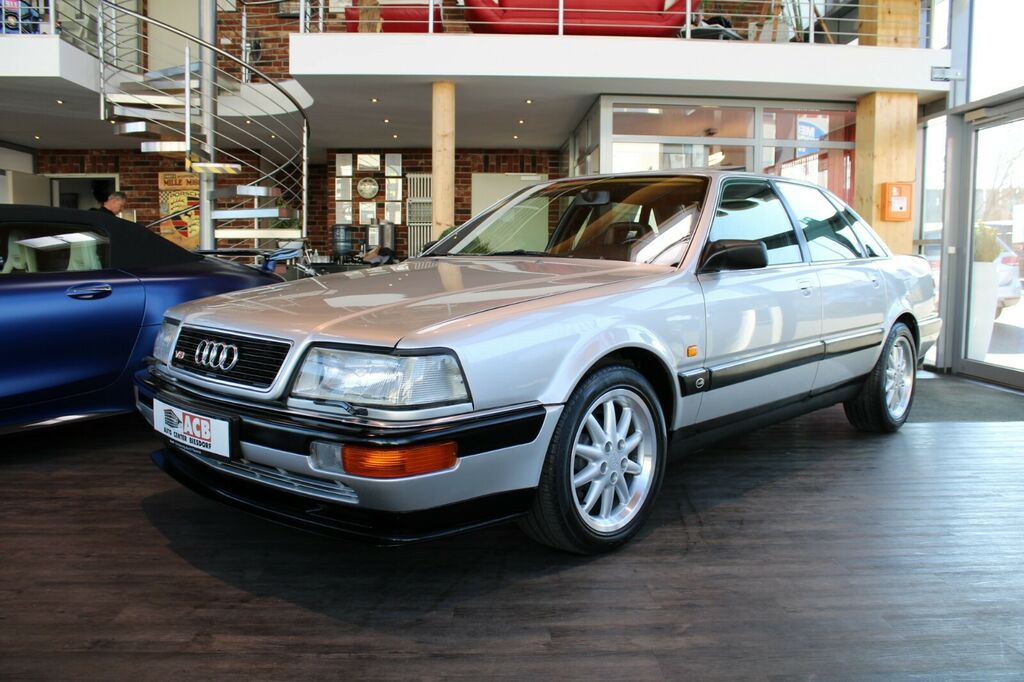 Evolution. That word sparks joy for a whole sect of automotive enthusiasts, whether they be of the Japanese Lancer-loving type or in the 90s German realm. It was in that time that we had Evolution models delivered from BMW, Mercedes-Benz, and Audi to homolgate equipment to use in the DTM. While the M3 and 190E 2.3-16 took most of the laurels, a fair amount of DTM fans forget that it was the V8 quattro – replete with wood trim – that took the 1990 ( Hans-Joachim Stuck) and 1991 (Frank Biela) crowns before its flat-plane crankshaft was deemed illegal.
In 1991 Audi introduced an Evolution model, which sprouted adjustable front and rear spoilers. That was pretty much the only dynamic change, but these Evolution models were also equipped with 17″ Bolero wheels for good measure. A claimed 500 were produced, but good luck finding them – they are more elusive than essentially every other Audi model in the modern era. One turned up for sale in Berlin, though – and despite the DTM laurels and Evolution nameplate, they're surprisingly affordable: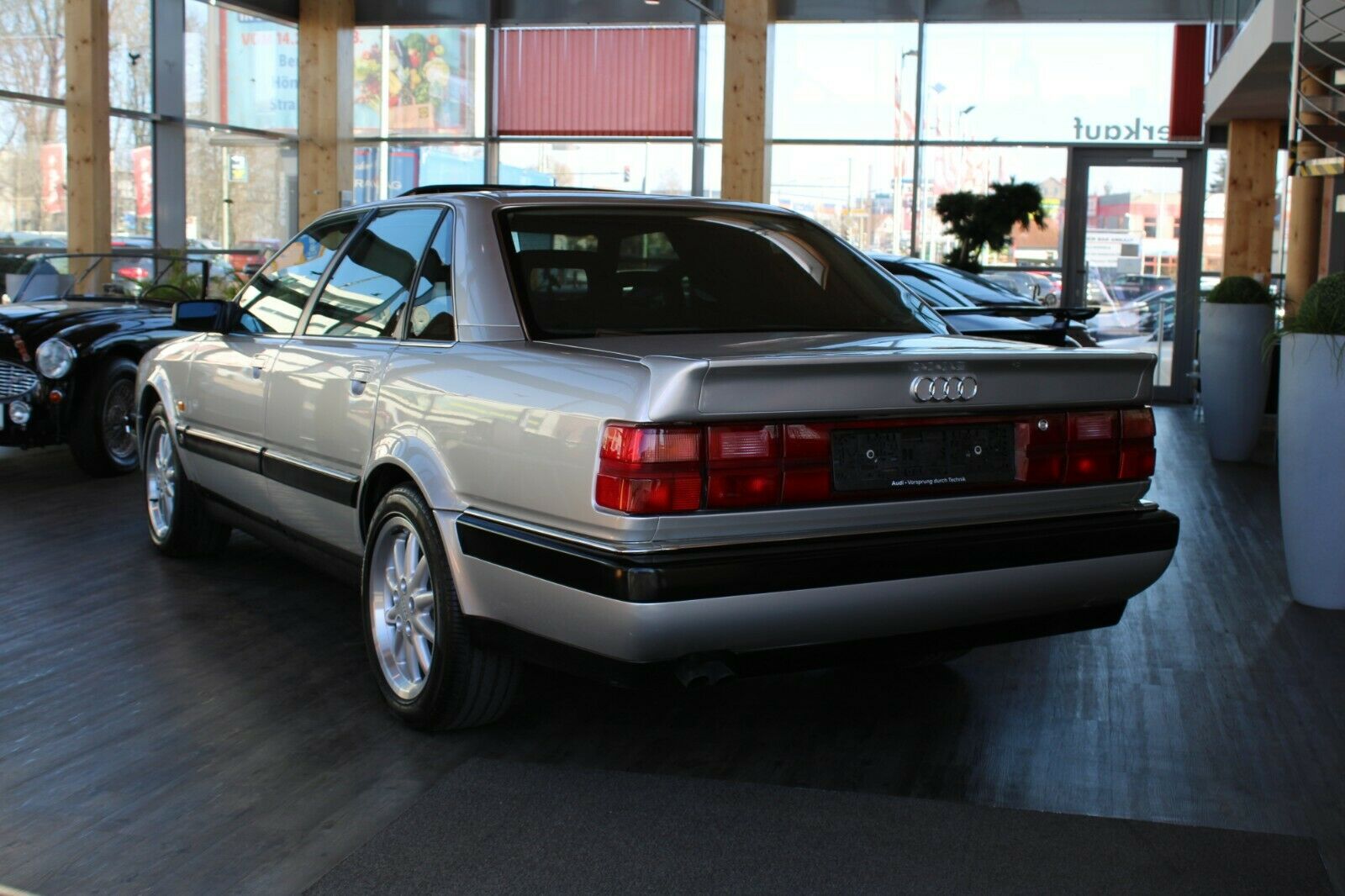 Year: 1991
Model: V8 quattro Evolution
VIN: N/A
Engine: 3.6 liter V8
Transmission: 4-speed automatic
Mileage: 224,000 km (~139,000 mi)
Location: Berlin, Germany
Price: E. 26,900 (~$29,250)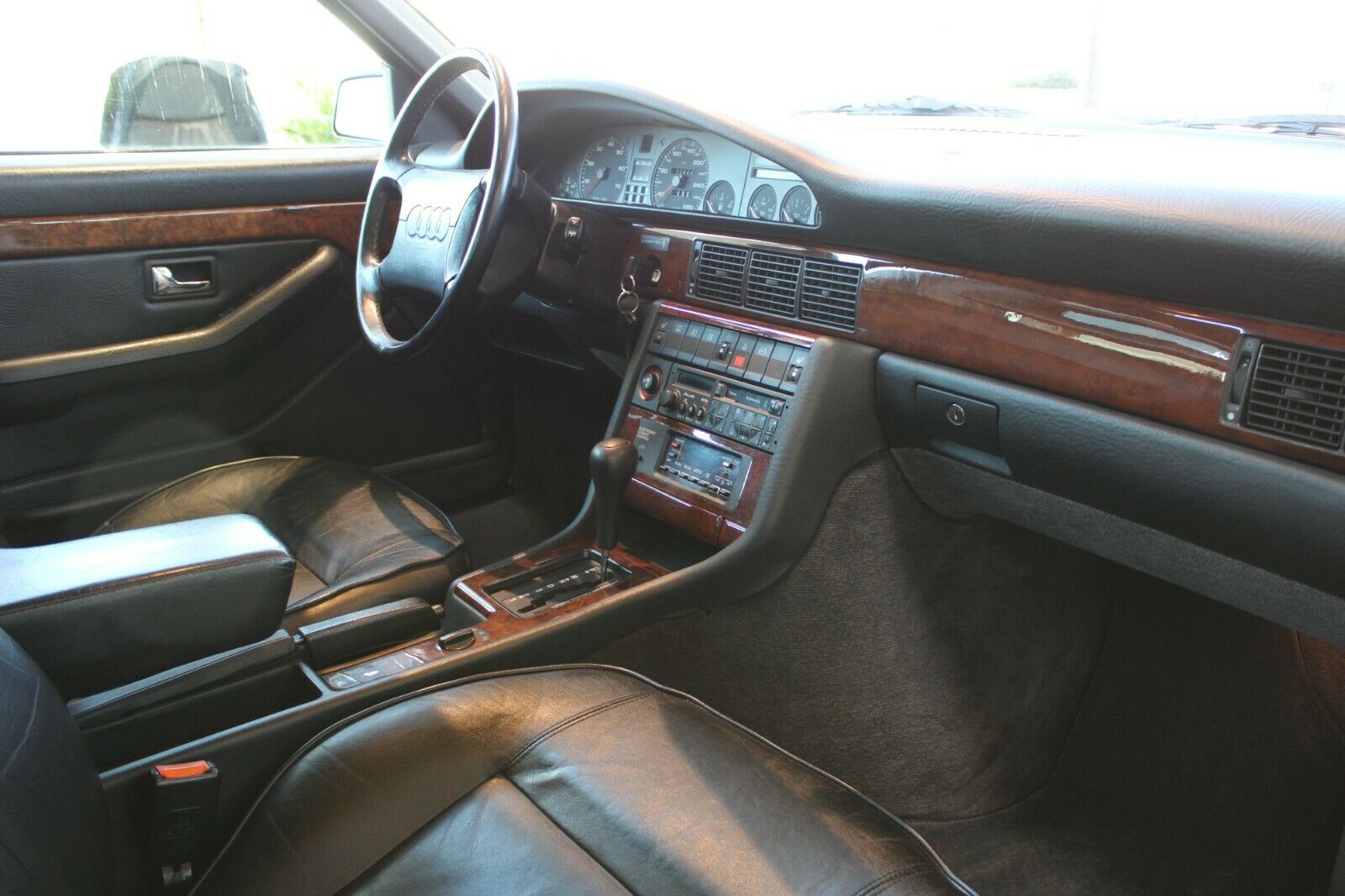 Audi V8 quattro EVO 1 of 500 in top condition!

Special equipment:

Sports package, "Exclusive" package, leather upholstery Kodiak graphite, four-speed automatic, el. Sliding / lifting roof, seat heating, rear blind manually, side blinds manually, cruise control, headlight cleaning system, on-board computer, sound system radio cassette "delta", light alloy wheels Bolero 17 inches, leather steering wheel with airbag, speed-dependent power steering, front and rear center arm support with ski bag, heated door lock cylinder, automatic climate control and much more.

crystal silver metallic *

accident free
Birth certificate from Audi
Timing belt & Wapu up to date
H – Approval / TÃœV & AU new
Valuation report from 2014 available
All catalogs / brochures available

CASH PRICE, financing and trade-in possible

Subject to prior sale – all information is non-binding. The correctness and accuracy of the information and prices contained are not guaranteed. A guarantee and/or liability is excluded. Since, despite existing controls, a deviation of the vehicle from the above description cannot be ruled out, we would like to point out that the subject of any contract that is concluded will only be the vehicle in its actual condition.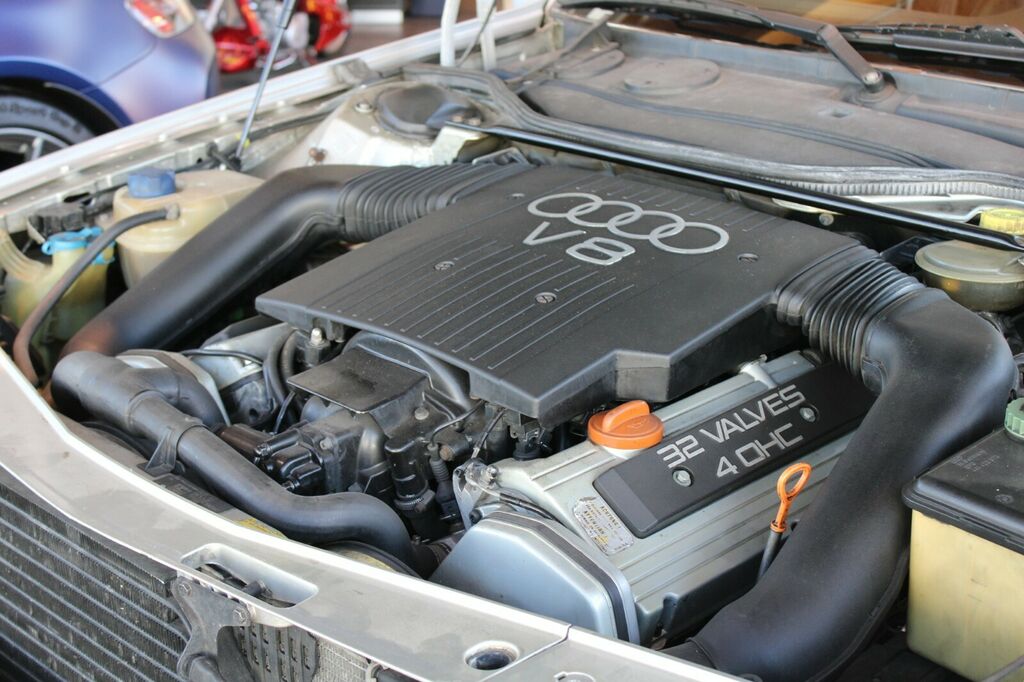 Of the several Evolution models homologated for the DTM series, this is by far the most rare to find. Despite that, the asking price is only around 1/10th the price of a BMW or Mercedes-Benz will set you back. Granted, it's not nearly as iconic or famous as the M3 Sport Evolution or 190E 2.5-16 Evolution II, and the spoilers are much tamer – but there's a subtle beauty in these that is still breathtaking to me. The automatic gearbox and comfort seats are similarly odd in a "sporting" homologation model, but hey – you're not going to be curb-jumping your collectable 31-year-old Audi at this point, right? Enjoy it for what it is; a very cool bit of racing and Audi history that will definitely set you apart from the crowd.
-Carter