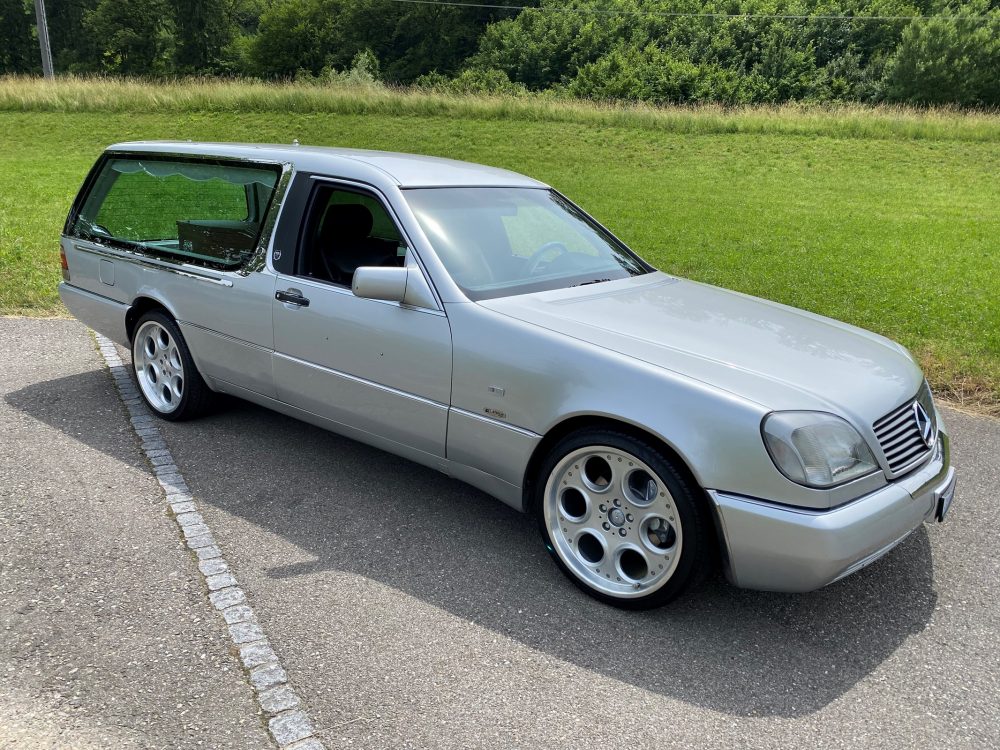 It seems like once a year I run across a rather interesting hearse that makes you ask "What do you even do with it now?" An honest question given they only serve one person, but today I have another hearse that seems to go beyond the normal setup and deep into the excess. Let's check it out.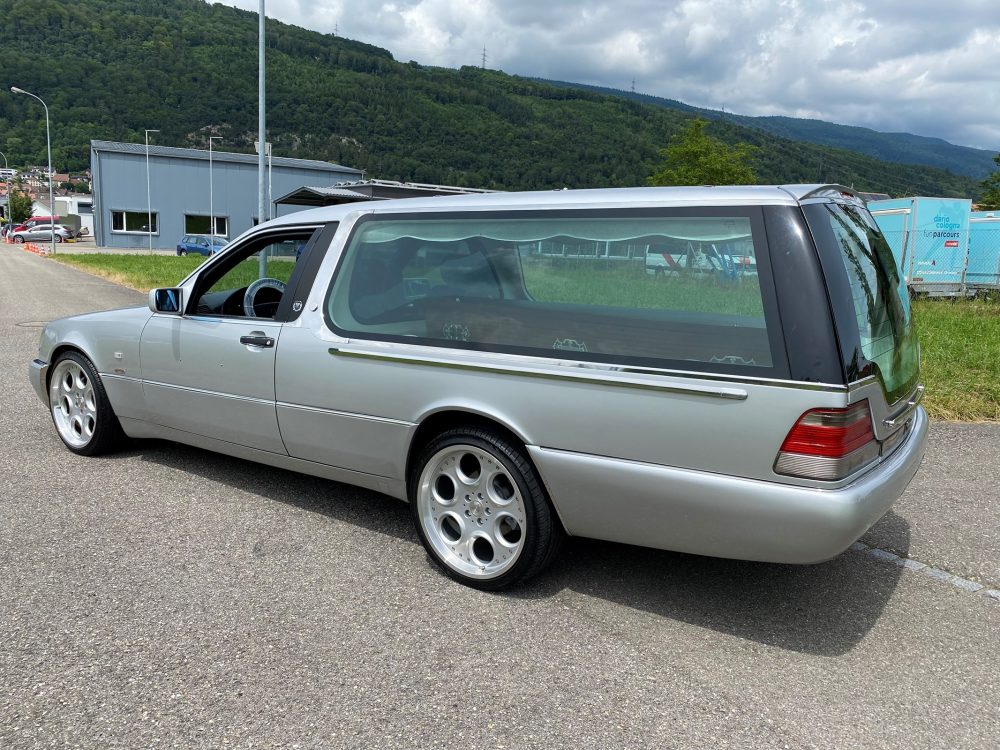 Year: 1994
Model: S350 Hearse
VIN: N/A
Engine: 3.5 Turbodiesel Inline-6
Transmission: 4-speed automatic
Mileage: ~50,000 km (~31,000 mi)
Location: Pieterlen, Switzerland
Price: CHF 28,500 ($30,585)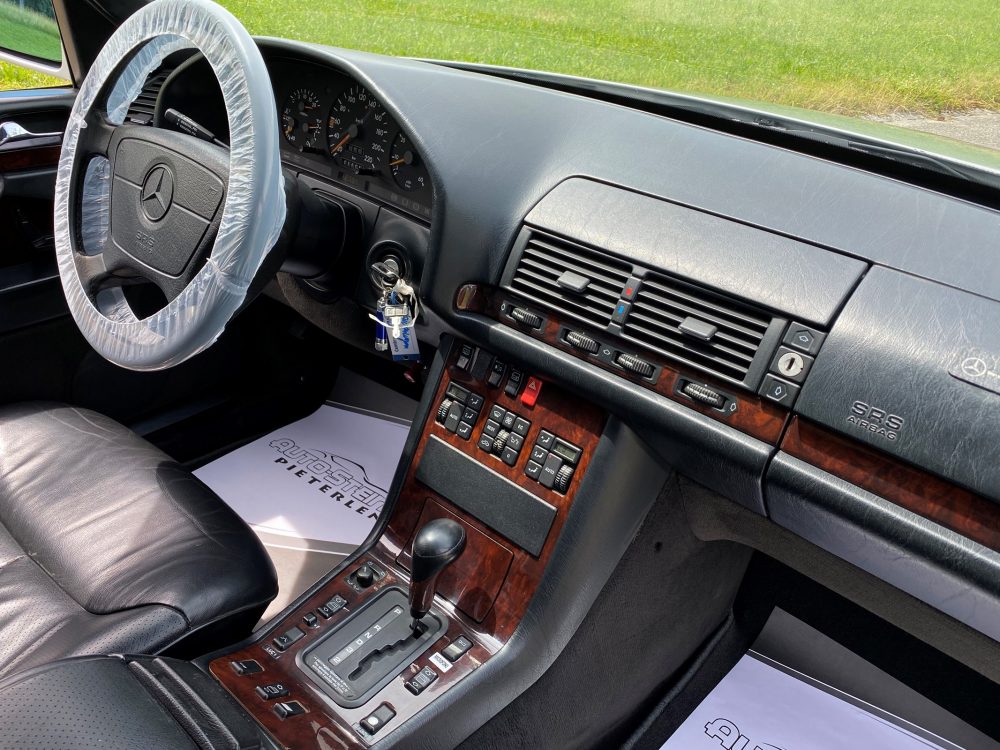 – MB S CLASS 350 D COMBI.
————————————————– ————-
– CUSTOM MADE !!
– ONE PIECE.
– HEARSE.
– TESTED IN CH.
– WITH MANY ACCESSORIES.
– WITH ONLY 50`000 KM.
– WITH CLIMATE FRONT + REAR.
– AUTOMATIC TRANSMISSION.
– WITH FRONT CUT.
– VERY CLEAN AND MAINTAINED.
– WITH 4 NEW SUMMER WHEELS 20″ FAB DESIGN.
– WITH 4 NEW WINTER WHEELS + ALUMINUM RIMS.
– PAYLOAD 350KG.
————————————— ————————————– ————-
– PRICE WITH MFK: 28`500.-
– EXCHANGE, LEASING POSSIBLE
– TEL: 032 378 10 84.
– PLEASE TEL. SIGN IN !!
– THANKS 🙂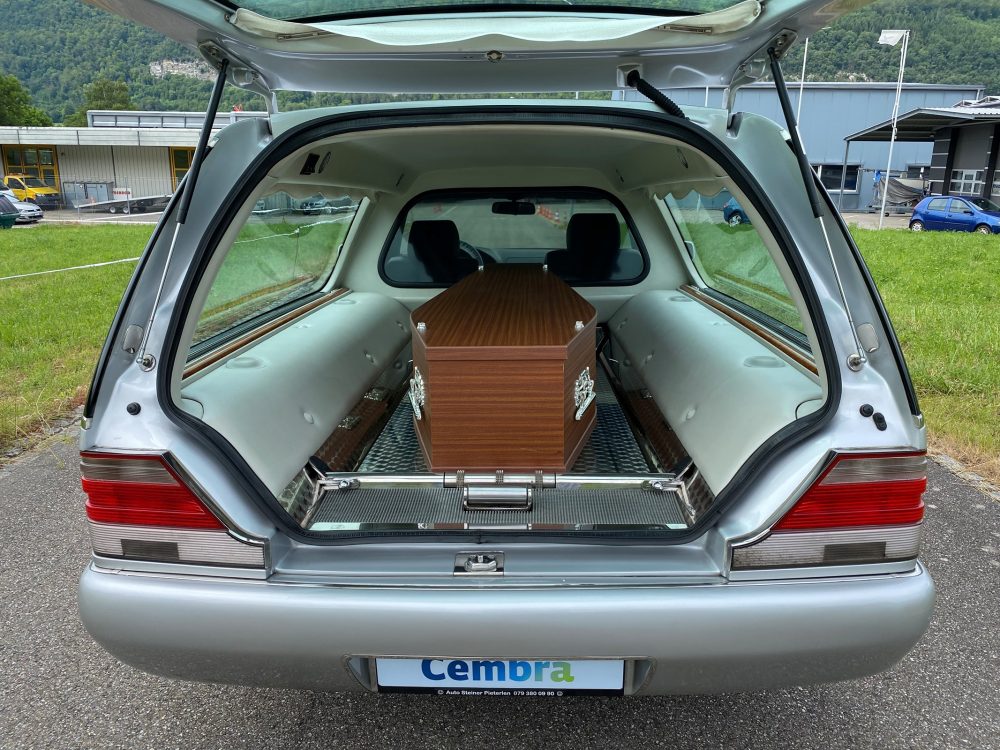 Talk about a bizarre setup on this one. It started life as a S350 sedan, but somehow gained a front fascia from an S-Class coupe and also some 20″ wheels. It also doesn't make sense why they went with the S350 turbodiesel given how noisy these were and diesel soot is absolutely disgusting if you have to work around it. On the plus side, this conversion looks really well done. High quality materials and ample viewing for the dearly departed.
The question still remains, unless you are a funeral service company, what do you do with it? That question becomes even more difficult considering it is over $30,000. It is wholly impractical to use as some kind of cargo vehicle given the rear area is built for only coffins, plus you are giving the world a great view as to what you are carrying. Fun to look at, but that is where it ends.
– Andrew