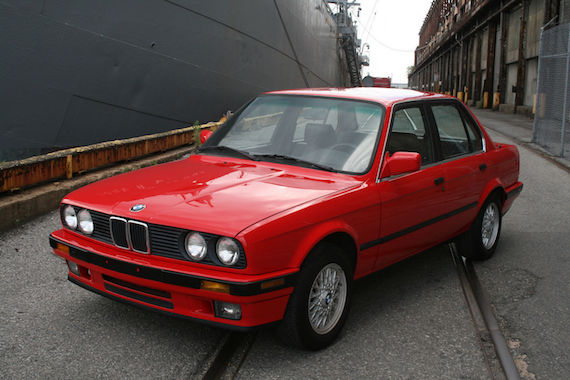 As I scour the ads each week for noteworthy vehicles to feature here on GCFSB, I come across a fair amount of E30 BMW M3s on the market. These original M3s are now the darling of the collector set. I was a bit intrigued by them when I was running my E30 325is two decades ago. Nowadays, they don't do much for me. This is party due to my preference for the 2.5 liter inline-6 that powered my 325is and partly because their collectability has made them all but impractical for use as a daily driver. If you still want some E30 four cylinder goodness, why not check out this 318i for sale in Maryland? This car has undergone a partial restoration and is a non-sunroof model with a 5-speed manual, a combination suited for the purists out there.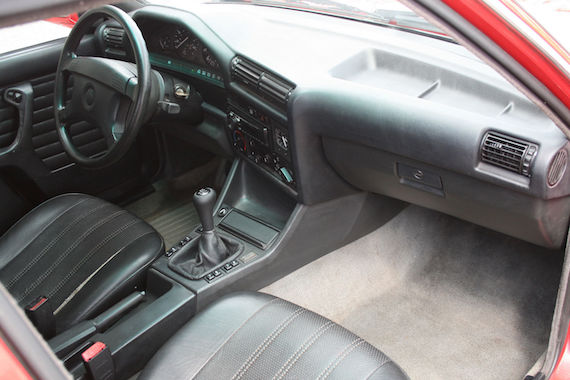 Year: 1991
Model: 318i
Engine: 1.8 liter inline-4
Transmission: 5-speed manual
Mileage: 167,000 mi
Price: Reserve auction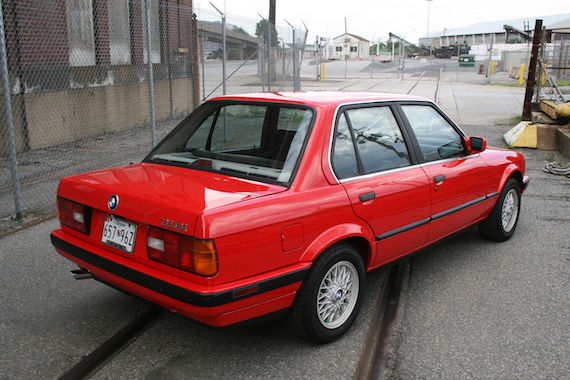 This beautiful E30 is a 318i sedan Slitktop (no sunroof) with a 5-speed manual transmission. It is Brilliant Rot exterior on a black interior. It currently sits at around 168k miles and the odometer does still work. The car recently went through a partial restoration to be offered in the condition that it is in today. The car runs fantastic and feels tight. It is completely stock and has not been molested or modified in any ways. This car is enthusiast owned and one of many E30's in my collection. I am a member of both the BMW Car Club of America and the National Auto Sport Association. I have attempted to describe the car to the best of my abilities below. I do have all records from the recent work that was done and have some other records dating back to the original owner. Also includes original owners manual. If you have any questions, please do not hesitate to contact me.

Exterior-
As you can see from the pictures, the exterior is in fantastic condition. I will let the pictures do most of the talking but the car was recently stripped down and completely repainted. Since it was stripped down and done properly, there are no paint lines or tape marks that you would expect from many paint jobs. It was painted its original color, Brilliant rot, and when being assembled, many of the exterior trim parts and clips were replaced including the front bumper trim, tow hook cover, front lip and clips, both roundels, license plate anchors and screws. The front windshield was also replaced and is brand new. There is no rust on the car at all and the chassis is very solid. I also wanted to note that the electronic antenna also still works and is not bent at all. As I mentioned previously, this is a slicktop and does not have sunroof which was a less common option.

Interior-
The interior is in fantastic condition as well and again I will let most of the pictures do the speaking. The first thing you will notice is that the car has a 100% crack free dash. Not a crack to be found. There is one split in the front driver's seat which is not very noticeable. The passenger's seat is nearly flawless. There is some minor cracking on the rear seat on the top of the left back bolster that you will notice in the pictures. All the seats function as they should and are absolutely above average compared to most you will see of this age. The carpet is in good condition with some minor staining on the driver's side floor. The shift knob was recently replaced and is brand new as well. Door panels are all in good condition as well and free of any rips. The A/C actually does work but doesn't blow as cold as it should. The radio has been replaced with an aftermarket unit. Glovebox is free of cracks as well and functions well. The steering wheel is a stock wheel as well and is in good condition. All the door handle surrounds have been replaced and are not cracked. Recently replaced the rear ash tray. The tool kit in the trunk still has all of the original tools and also has the oem jack, breaker bar, and wheel stop.

Drivetrain-
The engine runs great and idles well. It is unmodified and stock. Recent maintenance that I did to the car in order to get it ready for a new home include an oil change, new filters, spark plugs, and a brand new ANSA OE exhaust system with OEM tip. It sounds great and no smoke, smells, or leaks. There are no vibrations from the drivetrain and everything operates as it should. The 5 speed transmission shifts well and smoothly.

Suspension, brakes, wheels and tires-
The suspension and brakes on the car feel solid and was maintained well by the previous owner. I have not had to do any work it and do not have records for recent work but there are no clunks, or other noises. Drives straight and smooth. Does have OEM equivalent shocks on it and original springs. Brake pads have plenty of life left on them. The wheels are original to the car and clean up well. No apparent cracks or bends. All wheels caps are also present and in great condition. There are no vibrations while driving at any speeds. Tires have plenty of life left on them and are in good condition as well. Expect normal wear from tires.

If you have any questions about the car or are interested, please feel free to call/txt me. I am happy to provide more pictures as well.

-Rich
410-627-1171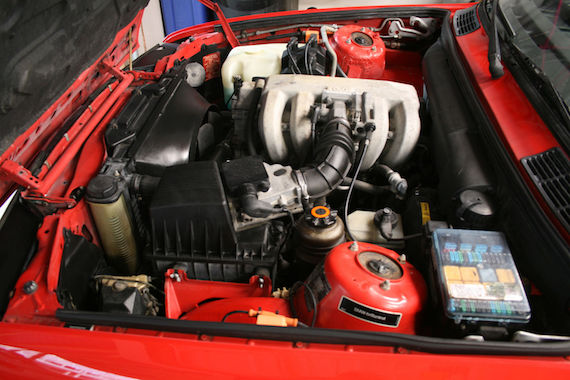 We haven't seen a 318i sedan pass through our Hammertime archives, but we've seen a 318is or two along with a Touring or late. Normally mileage like we see here would keep resale values low, but the owner is a BMW Club Member and has documented recent maintenance and has a number of receipts dating back to when the car was new. Along with the condition, I'd suspect a 318i like this could fetch anywhere in the $5,000 to $7,000 range if the right buyer surfaces. If I was looking for an E30, this is the kind of car I'd want to hone in on. A late model, manual gearbox equipped 3er owned by a club member that has been given its fair share of attention.
-Paul