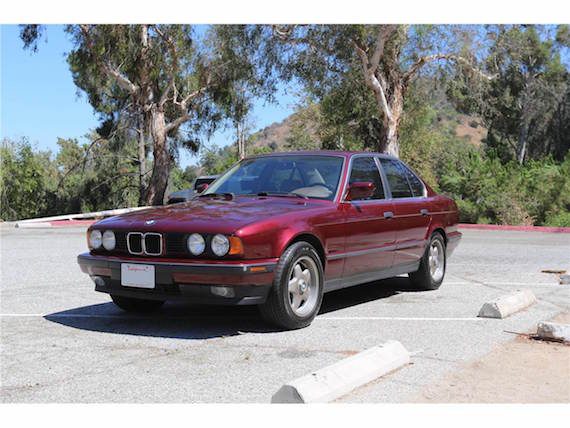 A 535i with a manual transmission is probably the third most desirable version of the E34 5-series, after the M5 and the 540i/540i M-Sport. These cars came with the 3.5 liter "big six" M30 engine (technically a 3.4 liter mill) and represented the top of the non-M lineup until they were replaced in 1993 by the V8-powered 540i. While manual 540s are a hoot if you can find them, they are not without their faults (somewhat thirsty, and susceptible to the nikasil issue, in which the sulphur content of 90s era gasoline had the tendency to eat away at the nikasil lining of the block, requiring a replacement engine). The six-cylinder manual 535 on the other hand, which is perhaps even harder to find than a manual transmission 540, is torquey, smooth, reliable and fun to drive while returning decent fuel economy.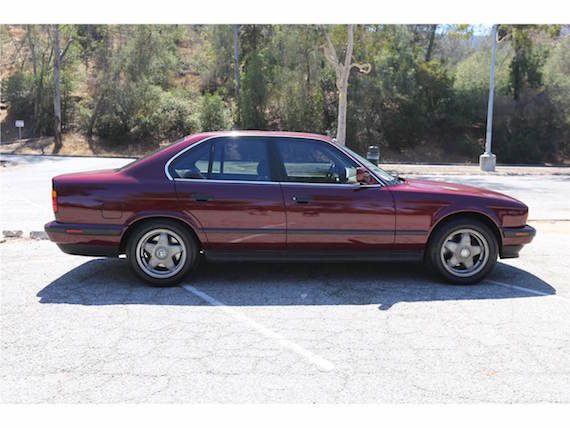 Year: 1991
Model: 535i
Engine: 3.5 liter inline-6
Transmission: 5-speed manual
Mileage: 140,250 mi
Price: $5,800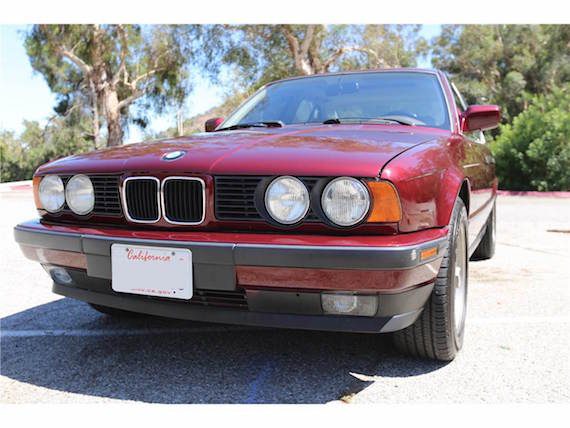 1991 535i (e34) 5-speed Manual – original family owner

Hello! This is my first time posting on the forum, so here goes:

-2-owner (Car was purchased new at Riverside BMW by a family member and remained a 1-owner car until 2015, at which point I took ownership)
-Calypso Red Metallic / Tan leather
-140,250 original miles
-5-speed Manual Transmission (fluid recently changed, new clutch & service at around 90,000)
-M30 b35 engine (no leaks, in excellent mechanical condition) Only 91+ Octane Fuel has ever been used in this car. Easily passes smog every time. Radiator replaced roughly 15K miles ago, AC system updated 10 years ago to modern system (blows cold).
-100% OEM. intentionally. (except fog lights and 3M Crystalline 40% tint installed in the last 12 months)
-16″ upgraded alloy wheels purchased from and installed by BMW at Dealership upon original purchase (BMW branded caps for all 4 wheels)
-Goodyear Eagle Sport all-season 225/55 r16 – like new, less than 5k miles on current tires.
-All original manuals, many service records (original dealership changed ownership so majority years of service records were inadvertently deleted), 3 original keys, trunk tool kit complete, original floor mats
-Everything functional/works, except the following: sunroof (motor sounds but mechanism does not slide), gauge cluster backlight, front speakers, tape player.
-Conditioning suggested: Interior could use some attention/reupholstery (headliner clean) and suspension could use overhaul (struts, bushings etc). Car was repainted roughly 4 years ago (not a full tear-down job), and still looks good, however some nicks here and there. BMW roundel badges front and rear replaced 5 years ago (still look new). I have an extra rear "535i" badge as well. Cleans up very nicely.

A great example – rock solid. I am very sad to sell this car. It has been in my family since NEW and it has been an incredibly reliable and rewarding car to own. Aside from the regular compliments on its condition and it being among the most iconic and durable BMW ever made, it consistently has provided a fulfilling driving experience and been a joy to drive and care for through the years. Although not in showroom condition, it is in excellent shape and I can 100% vouch for the attention that has been paid over the years to regular mechanical maintenance and upkeep. All work has been done at the time of need, and preventative care has been taken when possible to avoid issues. Thus, there have been non, throughout its life. I do not have the space for it any longer and would like to see it go to an owner than has the space, time and passion to let it thrive for many more years – which it, no doubt, will.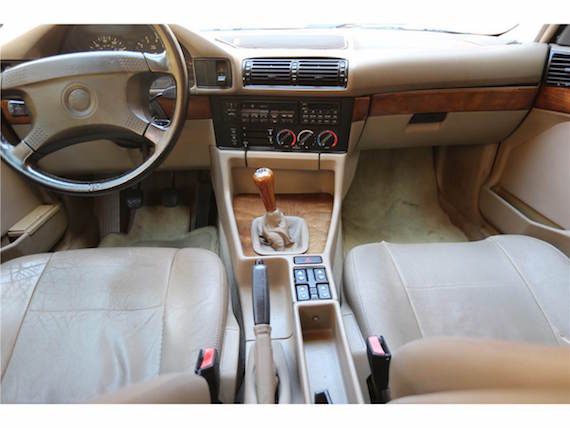 This '91 535i comes in Calypso Red over a tan leather interior with a very reasonable 140k miles on the odometer. The exterior looks in decent shape for its age and the 16″ non-standard wheels are a nice touch (though it looks like they could do with a clean). The car benefits from a respray that's now a few years old and beginning to show its age, though no serious defects are apparent from the photos. Mechanicals are said to be strong, with the engine apparently showing no signs of leaks or problems, though it sounds as if the suspension needs a refresh and some accessories (e.g sunroof) are not working. The A/C is apparently in good working order.
The car really shows its age in the interior, where the headliner, seats, door cards and dash are all looking a bit tired and scruffy. This doesn't surprise me at all. As an E34 owner myself I'd be the first to admit that the interior materials were not of comparable quality to Mercedes products of the same era, and haven't held up to the test of time nearly as well. That makes the nearly $6k asking price a bit steep in my opinion. The seller is probably hoping that the rare and desirable engine and transmission combination will clinch the deal. Nonetheless I think it's overpriced, but perhaps only by a little.
– Craig