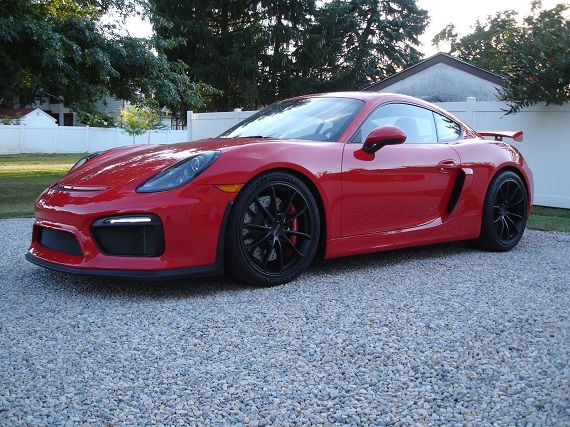 We haven't featured Porsche's Cayman GT4 in a while and since this is probably my current favorite offering from the marque – I'm going to ignore the 911R for now – I wanted to revisit one of these. Since they became available it hasn't been difficult to find a GT4 for sale second-hand and prices have unsurprisingly been pretty high. Most have virtually no mileage. This one is a little different: it's an auction so we may have a better shot at a more reasonable price and this has a couple thousand miles on it. Nothing significant, but well past break-in. In that regard it qualifies much more as a used car than most of the others. The real distinguishing feature of this GT4, however, is the color. I have seen very few in Guards Red. I'm not sure why that would be the case since it's a standard color, but for fans of Guards Red – and a car like this really begs for a color like this – this GT4 may serve as a pretty nice opportunity at a lightly used example.
Year: 2016
Model: Cayman GT4
Engine: 3.8 liter flat-6
Transmission: 6-speed manual
Mileage: 2,749 mi
Price: Reserve Auction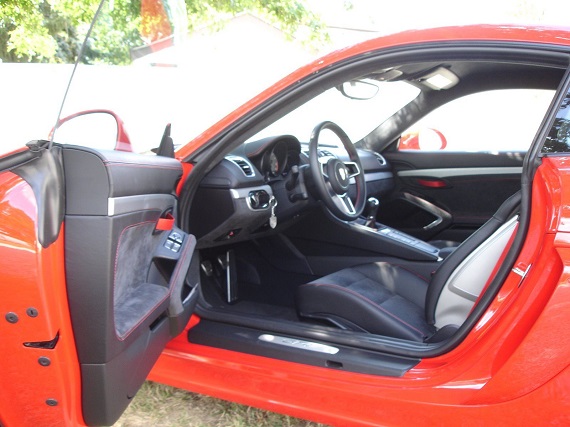 Up for auction is my 2016 Porsche Cayman GT4 – Guards Red

-2749 miles

-100% OEM Never modified or tracked

– Xpel Ultimate Paint Protection applied to full front end, rocker panels including air inlet vents, roof, and rear wing from day 1.

– Proper break in with early 1st service done within the 1st 1200 miles by Porsche dealer.

Please see pictures for option details and vehicle. Please feel free to contact me with any ?'s or additional photos. If you are local and interested in seeing the car in person let me know.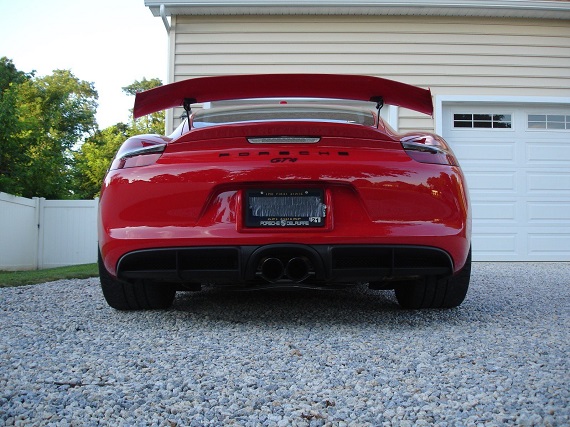 Of course, when looking at cars like these, especially those with as track-focused a purpose as the GT4, the originally selected options are sure to be of interest to prospective buyers. The example here doesn't have much that would attract notice; it lacks the bucket seats and carbon brakes that would likely be of greatest allure. But those items also are both fairly pricey options so for the buyer less interested in the most focused Cayman possible, then here we go. Bidding right now sits at $87,100, which is well less than where just about all of these have been priced. I'm going to assume the seller will be looking for around $100K, though time will tell whether that's the case. Regardless, who knows what Porsche's plans are for future iterations of these machines. With the 911 going turbocharged, will we see another N/A Cayman?
-Rob