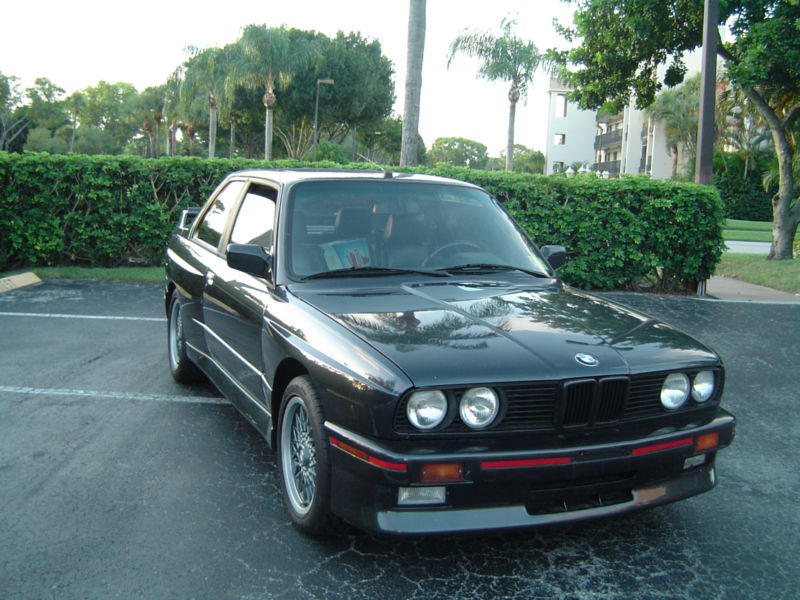 Care to roll the dice? From what I can tell, this 1991 BMW M3 appears to be an Evo-spec car, though it is not listed as such. The red trim, graphite wheels, spoiler lip and claim of 215 hp all fit in with the Evolution model. Amongst the already expensive world of E30 M3s, the Evolution models carry extra clout and command more money. Either way, these M3s are continuing to increase in value with seemingly little regard to condition, location, and sometimes even originality. Today's 1991 example looks Knight Rider ready with it's black-out look and red accent trim: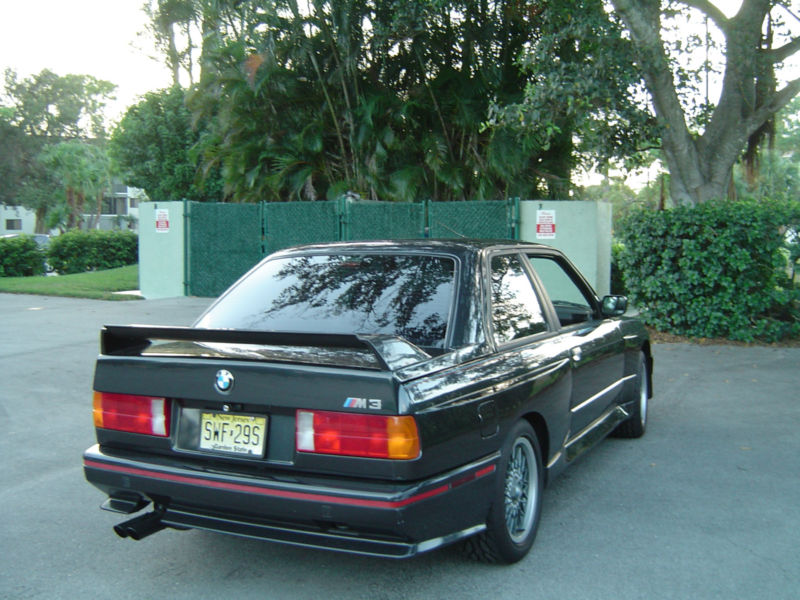 Year: 1991
Model: M3
Engine: 2.3 liter inline-4
Transmission: 5-speed manual
Mileage: 185,000 mi
Price: Reserve auction, $22,000 opening bid
Desirable 1991 E30 M3 Coupe,original S14 215 HP Engine(aprox 5k miles on rebuild)Nogarro Silver 16″ M Wheels, excellent body/paint/interior,never tracked,maintained,pampered,loved by devout BMW M3 enthusiast-reluctantly for sale due to personal reasons.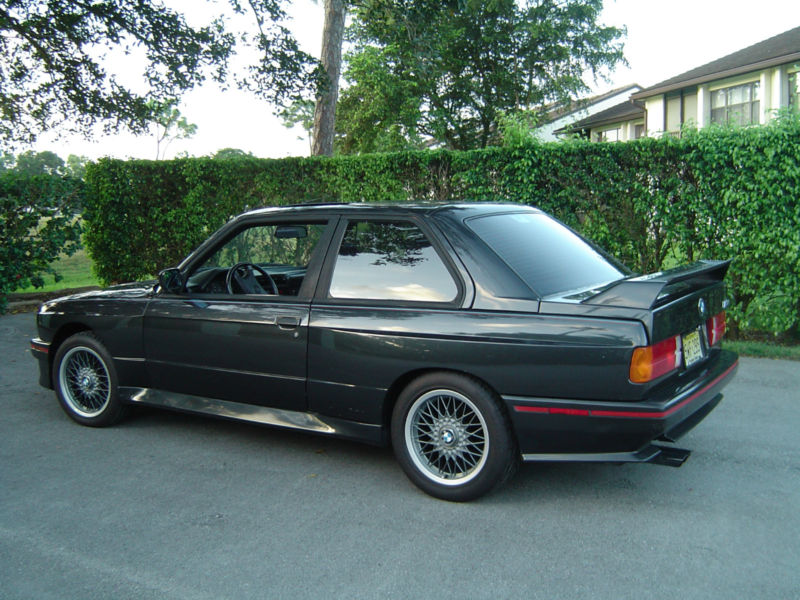 I question, in some regard at least, what "devout" BMW M3 enthusiast would put such a car up for sale and start the bidding at a high point despite even higher mileage; but then offer so precious few details and poor pictures. Even so, the car appears to be in good shape given the mileage, so it's possible that it was well maintained. The engine is listed as rebuilt, which if done properly saves the future owner $10,000 plus in bills. With lots of miles already on the ticker, this won't be a museum quality car, which leaves you free to add some more of your own (s)miles. That's good news with a car like the M3, since they were meant to be driven and not parked. While darker colors aren't my favorite on the E30, the contrast of the wheels and red striped trim give the car a unique feel that some of the earlier graphite cars fail to achieve. I'm not a fan of the blacked out kidneys, but that's a pretty easy fix. The larger question is if this is indeed an Evolution model, or just a copy cat. I was under the impression that the Evo models didn't receive fog lights and had a slightly larger front spoiler lip, but it's entirely possible the front air dam was swapped out at some point given their propensity for meeting curbs. Care to weigh in?
-Carter