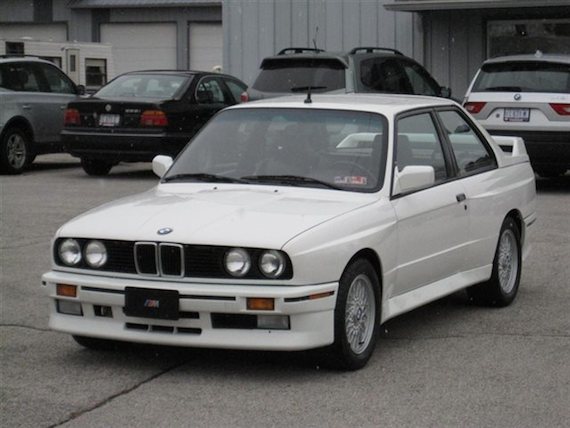 Following on the heels of the 1990 BMW M3 we featured last week, here comes an even later model 1991 M3 for sale in New Hampshire. This car has slightly less mileage and has a rebuilt, blueprinted motor under the hood and wears the iconic Alpine White on the outside. Bidding is strong on this one, eclipsing the $30,100 that the M3 from last week fetched.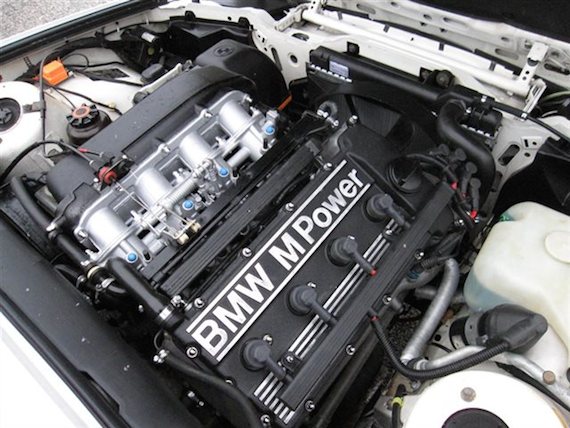 Year: 1991
Model: M3
Engine: 2.5 liter inline-4
Transmission: 5-speed manual
Mileage: 111,253 mi
Price: Reserve auction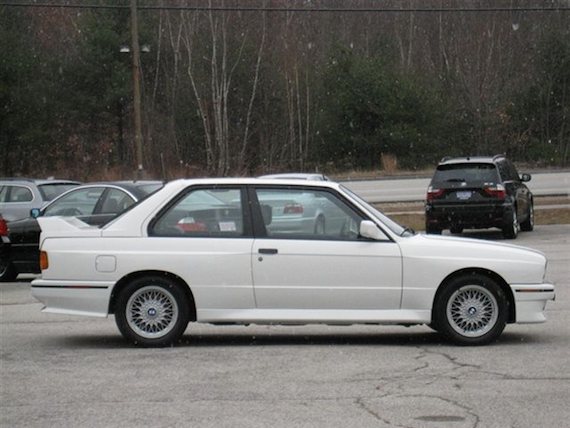 One of only 274 BMW M3's made for US market in 1991, Alpine White II with Black Leather, 111k miles, 2 hours on fresh 2.5 stroker engine rebuild by our shop. (Almost $16,000 was invested in the engine alone). This engine had all rotating mass parts balanced, engine assembly was fully blueprinted with proper bearing clearances, ring end gaps etc. All original panels with VIN stickers, a fantastic smoke-free interior, true collector quality car! Please call for details.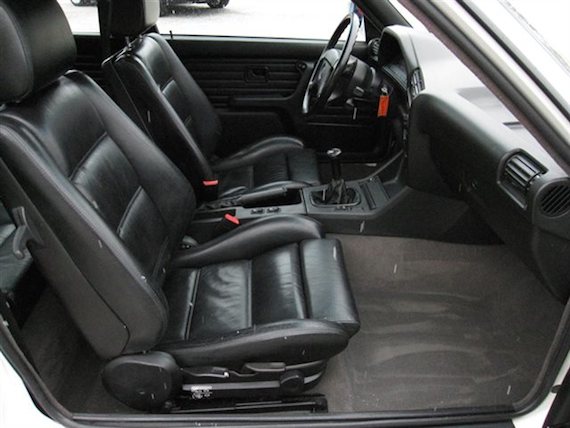 I'm surprised that the stroker motor doesn't seem to be affecting the value of this M3 that much, as the bidding is fairly active. Perhaps people like the air of M3 Sport Evolution that the stroker provides? The Alpine White over black leather is a bit more fitting and purposeful than the red and tan combination we saw on the M3 from last week, so that could be drawing the bids in, as well. After stopping by Classic Car Club Manhattan this past weekend and looking over their fleet, their stripped out E30 M3 caught my eye. Resting center stage in their showroom, sitting on 16″ BBS RK wheels, it looked downright purposeful. Even as E30 M3 prices soar, I still wouldn't mind having one of these as a rough and ready track rat.
-Paul