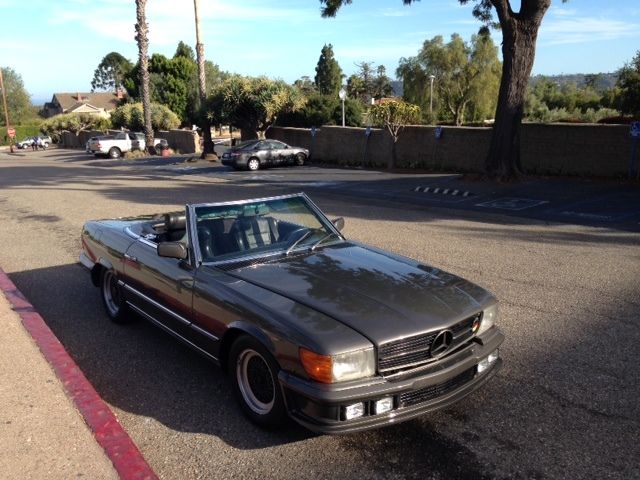 While there are some great tuners from the 1980s whose designs seems classic and timeless, there seem to be many more whose designs are massively polarizing. For every spectacular Ruf, AMG and Alpina that's out there, there seem to be an equal or greater amount of Gemballas, Stroseks, DPs, Koenigs and Tresers. The modifications they undertook were expensive and generally outrageous. It also seems that often they were discarded by their deep pocketed builders once they were no longer in fashion – if they ever were. But even if they weren't the most attractive, they're still cool timepieces to look back on a decade that defined excess through conspicuous consumption. I can't help but wonder what the trends of today are that we'll look back upon with the same attitude as we judge the 1980s. One of the tuners that seems to skirt between garish and great is Lorinser – not so wild as the Testarossa vented Koenigs, but generally I'd say not as good looking as the AMGs, either: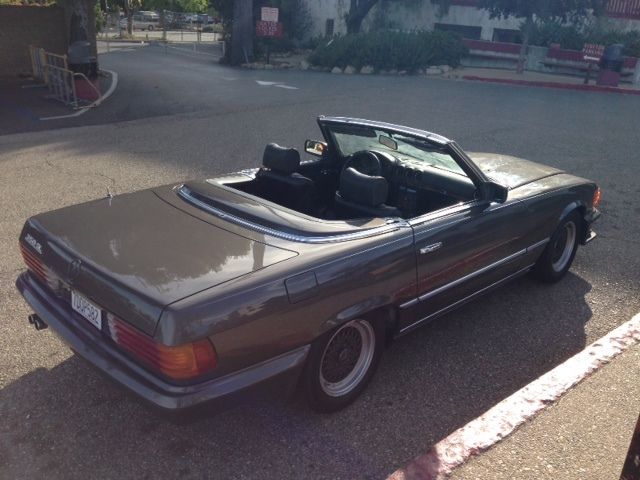 Year: 1978
Model: 350SL
Engine: 3.5 liter V8
Transmission: 3-speed automatic
Mileage: 131,978 mi
Price: Reserve Auction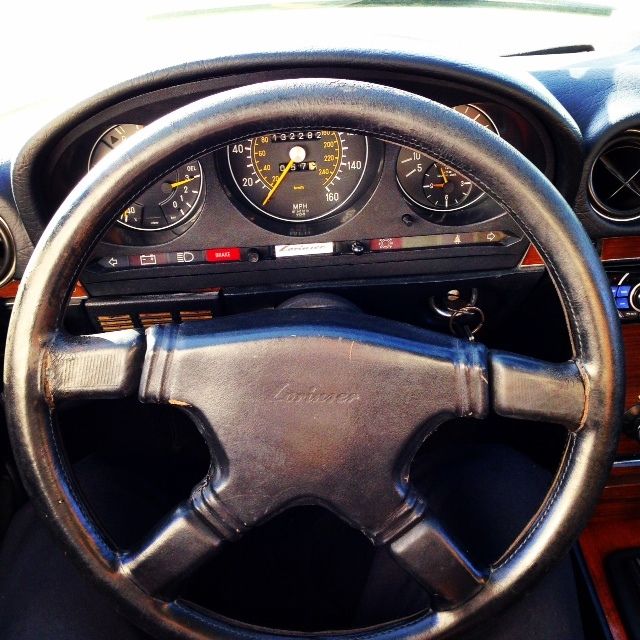 For Sale is a nice 1978 Mercedes-Benz 350SL R107 Euro which has been in the restoration process for 3 years now bringing it up to show quality appearance. This production year only produced 743 examples and almost all of these stayed in Germany. The paint was done this year and many man hours put fourth to making this panzerwagen drop dead gorgeous! No rust. California car living in a garage. I have also installed an aftermarket radio and speakers which work well as does the factory antenna. Body and Tuning done by factory in Germany, Lorinser Classics. BBS Mahle wheels paint matched! Motor is verified M116 with high compression and CIS fuel injection. Passes California emissions with flying colors. Interior was the last thing on my list which isn't finished. The carpet is not as black as it should be. The seats are genuine Recarro with sport bolsters as such built for BMW E24 M6 and E28 M5. No tears or rips on seats but they need conditioning. The steering wheel is AMG/Lorinser and needs some attention as the sun killed the top portion. Dash is cracked and wears a dash cap. The canvas top has not been taken out in 20+ years I would guess so the condition is unknown. I have factory radio and manuals with recent paperwork detailing the paint job and oem trim pieces all ordered through MB. unlike the UNRELIABLE 380SL's this model 350SL will outlive them all. Email me with Questions I 'll be happy to answer.

Thanks for looking!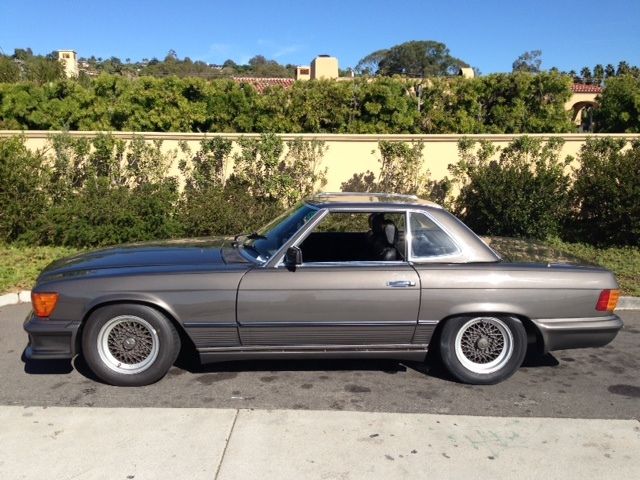 I like that this car has undergone a full restoration but kept the Lorinser pieces in place. They're certainly rare to see although we've run across them before. The additions aren't horrible, but one look at the front end is a reminder of some of the styles of the 1980s. In this case, it seemed very popular to integrate multiple sets of driving/fog lights into the aftermarket front skirts of cars. At its base is a R107 350SL, probably not the most desirable package in the Mercedes world or even the R107 market – but the uniqueness will certainly set this car apart from the run of the mill 560SL. Unfortunately, there are some problems. For a car that's undergone a 3 year restoration to bring it to the claimed show quality, there are once again no pictures that accurately show this. Also, it's odd that after that much attention there are still major interior issues all around and the top is an unknown quantity. These R107s have really been on the uptick recently, but generally speaking buyers seem to be looking for clean original examples rather than modified cars like this. That means that the seller's investment probably won't offer much of a return; better pictures and correction of the interior issues could perhaps make this car more appealing but the market on a modded Euro-spec early R107 will remain pretty small even if it's cool to see.
-Carter