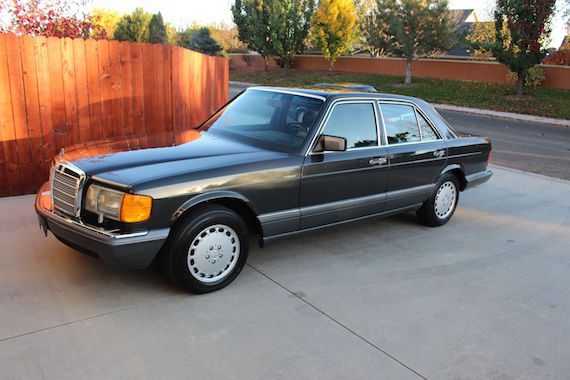 The other day I wrote up a Euro-Spec 190E 2.3-16, noting that the seller must have good taste in cars since there was a W126 pictured in the background. It turns out that W126 is also for sale. It's a 300SE. These are my favorite old Benzes. Imposing and timeless, these old S-classes still look beautiful today and remind you of an era when Mercedes built stately cars of bank-vault solidity. It's a real treat to see one in mint condition, which is not that uncommon. Many of the original, wealthy owners have held on to these since new and maintained them at whatever cost necessary. Looking like it just rolled out of the factory, this appears to be such a car.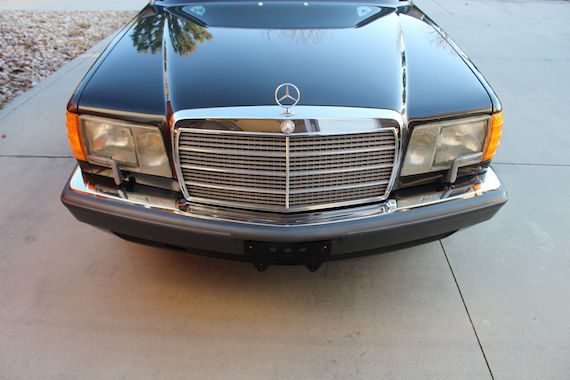 Year: 1991
Model: 300SE
Engine: 3.0 liter inline-6
Transmission: 4-speed automatic
Mileage: 50,340 mi
Price: $14,000 Buy It Now or Best Offer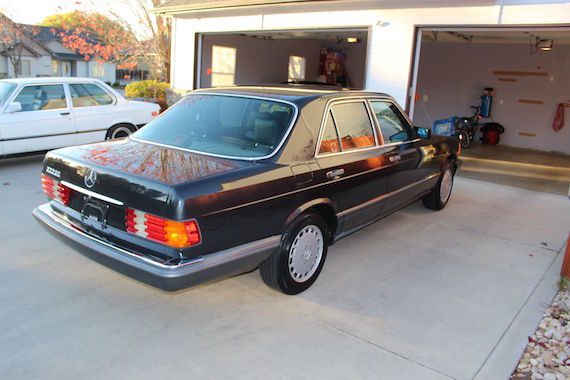 You won't find another one like it. This is a 1 owner, garaged, and a California car. Absolutely 0 rust, bone dry. Was always serviced at Mercedes dealer until they couldn't anymore due to the age. Then at a reputable local shop. The car has 0 issues mechanically, A/C works great.
I just put on new Toyo Ultra All-Season tires.
On the exterior, the car is a 9/10. I only say that due to 2 tiny fly size dents that I have pictured as best I can. Paint shines like new.
On the interior the car is a 9/10. The seats are perfect with the exception of some wear on the drivers seat. The front windows, and open and close like supposed to, the rear windows are finicky.

Feel free to contact me directly 253 397 9173. Locals are welcome to come and test drive.

Free shipping to lower 48 states.
I've always preferred the short-wheelbase version of the W126, and I believe the six cylinder motor is quite well suited to the smaller chassis. It won't give you the power delivery of the V8 models but it is cheaper to run and to maintain (no timing chains to worry about here, for example). Indeed, the M103 motor is generally a very stout unit. The most serious problems tend to be limited to worn headgaskets and valve stem seals (and expensive A/C repairs, though those are par for the course on Mercedes cars of this era).
This particular car is a final year model that comes in gorgeous 199 Blue Black over black leather (my favorite combination). It appears to be mint condition, which is fitting because it has an incredibly low 50k miles on the odometer. The paintwork shines beautifully, the leather looks practically unused (though the seller notes a little driver's seat bolster wear) and the only issue noted is that the rear windows can be "finicky." Unusually for a '91 model, there's no passenger side airbag, which is shame.
Along with condition, the asking price is also pretty incredible: the seller is looking for $14k. While mint examples of 560s can stretch into that price range, I've never seen a six cylinder model fetch that kind of money. I think somewhere in the $8-9k range is perhaps a bit more reasonable.
– Craig