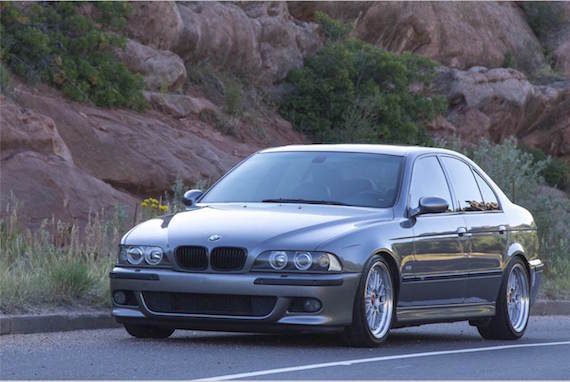 The E39 M5 continues to be a firm fan favorite, and it's not hard to see why. These cars offer a compelling combination of brilliant performance and everyday practicality, all served up in a beautifully balanced chassis with a slick 6-speed gearbox and screamer of a naturally-aspirated V8 engine. I have no doubt that they will one day be regarded as classics: perhaps the last of BMW's M-cars from the analog era, before the advent of dual clutch auto-manuals, turbos and piped-in sound effects. Even nice examples aren't that expensive today, when you consider how much car you're getting. It's probably a good time to buy one, since they continue to climb in value with each passing year.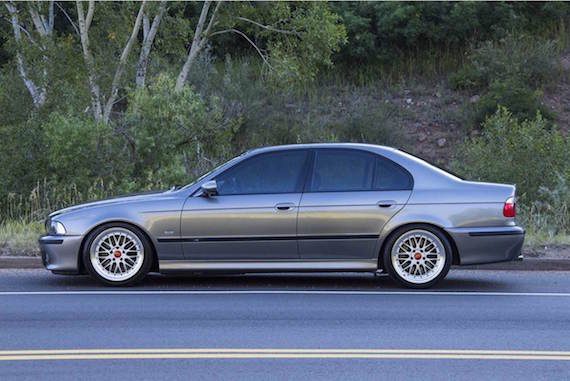 Year: 2002
Model: BMW
Engine: 4.9 liter V8
Transmission: 6-speed manual
Mileage: 140,000 mi
Price: $21,500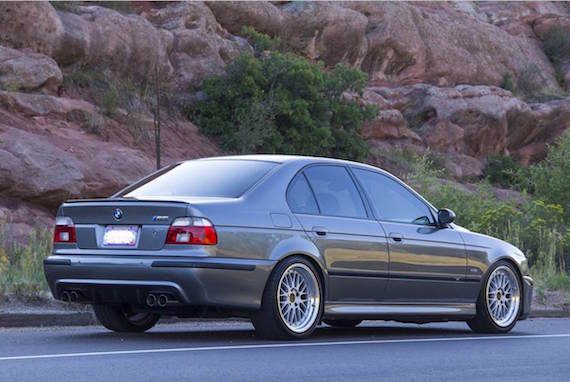 2002 BMW M5 (Sterling Gray Metallic on Black Leather)

2002 BMW M5
140,000 Miles
Denver, CO

$21,500

Thank you for looking. This is an exceptional 2002 BMW M5 (E39) with S62 V-8 Engine 6-Speed manual transmission. I am the third owner and an avid BMW enthusiast. You will be hard pressed to find a cleaner, better maintained, and more mechanically sound E39 M5 in Colorado. To give you an idea, my ex use to make fun of me for using tweezers for removing pet hair that snuck in and brushing out the suede headliner. I have owned the vehicle for approximately six years and 70,000 miles. I purchased the vehicle in Ohio where it was a serious "barn find", the previous owner kept it in the garage and it never even saw rain. Cosmetically the sterling grey metallic paint is in good condition with some rock chips on the front of the car, no major rust spots. Interior has leather package which has the dash and nearly all interior panels covered in leather. Stereo is OEM navigation with Audiovox media bridge enabling bluetooth calls and audio connection to mobile devices. Engine and drivetrain are unmodified with complete service records. Exhaust has has muffler delete and stainless steel exhaust tips; the sound is perfection. Suspension and brakes have undergone a complete rebuild within the past year, all OEM parts plus a few upgrades (BC coil-overs and Eibach sway bars). I also have receipts for all service before my ownership in addition to during my ownership. Feel free to reach out for a full list of maintenance and upgrades.

Non-OEM modifications:

Lighting
– 6K Xenon bulbs
– LED Angle Eye bulbs
– Mercury turn signal bulbs
– Amber removed from headlights
– Headlight housing lens replaced
– Headlight lens covered in Lamin-x protective film

Body
– Black Kidney Grills
– Rear splitter
– Clear Bra front bumper.

Interior
– Trim covered with 3M Di-noc
– BMW Winter Floor mats
– Original Carpeted M floor mats
– Alcantera Shift boot
– Alcantera parking brake boot
– ZHP Weighted and lighted shift knob

Audio
– Audiovoxx (formerly Dice) Media Bridge
– For bluetooth and mobile device functionality

Engine
– K&N Air Filters
– "Timmy Tips? stainless steel exhaust tips + muffler delete
– Magnetic drain plugs; engine, transmission, differential.
– Rogue Engineering HD transmission mounts

Suspension
– BC Racing BR Plus Coil-overs with 10k/8k swift springs and rear adjustment extenders.
– Eibach sway bar Front
– Eibach sway bar Rear
– Beast power sway bar brackets
– Upper control arm poly bushings
– Dinan Front upper strut brace

Wheels
– BBS LM Replica wheels
– Bore 72.5mm
– Rear 18×9 ET35 235/40 20mm spacer (final ET 15)
– Front 18×8 ET35 215/35 20mm spacer (final ET 15)

Brakes
– StopTech Stainless steel brake lines front and rear
– Motul RBF600
– Stop-tech brake pads

Maintenance within the past year
– Oil-Change Liqui Moly 10w-60 full synthetic
– Xenon Headlight bulbs replaced – 6K
– Suspension & Brake refresh included following parts replaced with OEM:
– BC Coilovers
– Tie Rods
– Lower Control arms
– Upper Control arms W/Poly bushings
– Guiding Suspension link
– Stabilizer link
– Integral Link
– Swing arm ball joints
– Wishbone
– Guibo (Drive shaft flex disk)
– Drive Shaft Center Bearing
– Left and Right engine mounts
– Gearbox bushings
– Front and Rear Eibach sway bars
– Poly Sway bar bushings
– Beast power rear sway bar brackets
– Centric OEM rotors
– Stop tech brake pads
– Stop tech stainless steel brake lines
– Brake pad sensor replaced
– Service log book detailing all services since ownership.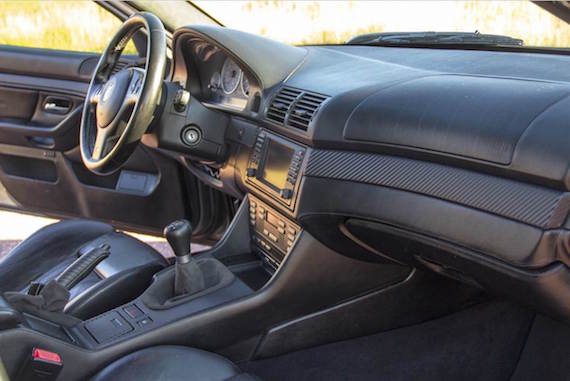 I'm a fan of BMW's catalog of gray paints and I think that the Sterling Gray looks particularly dashing here (the blacked-out kidneys are also a nice, contrasting touch). I'm not overly fussed by the LM replicas and think stock rims would be nicer, but they aren't the worst I've seen (it is irksome, however, that two wheels appear to be missing their centercaps). The black leather interior looks very tidy and the extended leather on the dash, the ZHP shift knob and suede shift boot are neat touches.  The seller is a knowledgeable enthusiast and has provided a good amount of detail regarding modifications (some gentle work to the exhaust, suspension, engine and lighting) and maintenance history. The car looks gorgeous, no doubt aided by the very capable photography.
As nice as this car looks I think it's a little bit overpriced, particularly given that the miles are on the high side (140k). The LeMans Blue example I posted last week, which had significantly less miles on the odometer, sold for $20.5k, a grand less than the asking price on this one. That was a stock car. I guess whether or not you think the price on this one is fair will come down to whether you think the mods add or detract from the value of the car.
– Craig