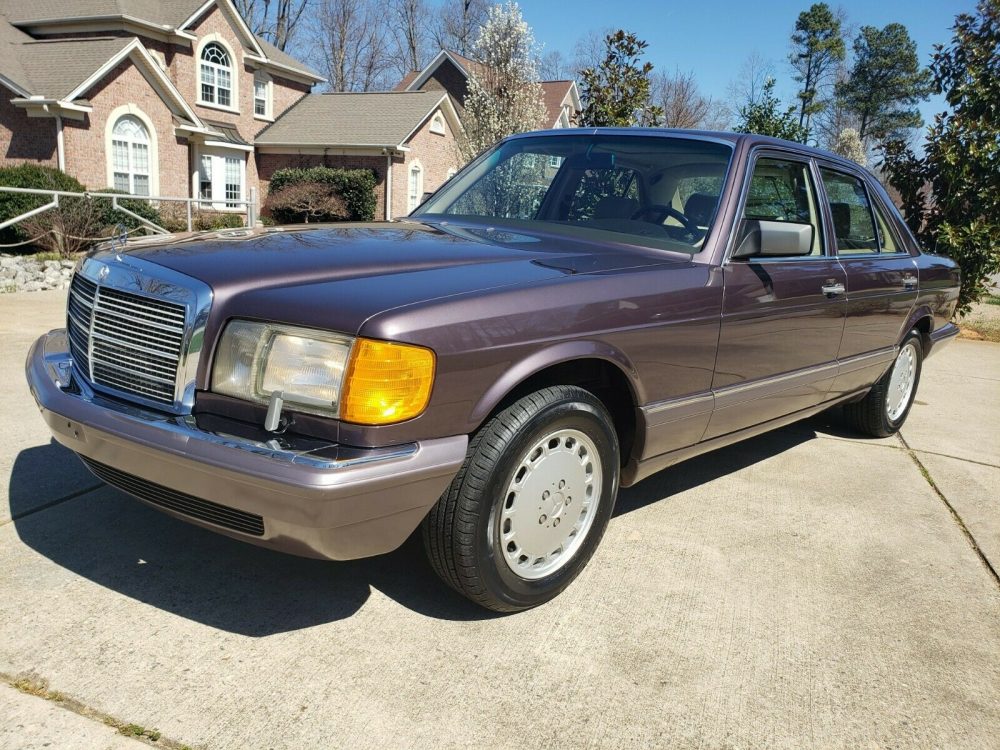 One of my favorite colors from Mercedes-Benz in the 1980s and early 1990s is Bornite Metallic. It is a wonderful shade of light purple that could maybe pass for grey in the right lighting, but purple is a good general name for it. I don't think I'm the only person who feels this way, as a 1991 560SEC with 8,000 miles painted in this color sold for a $78,400 at auction recently. Yes, I realize that a lot of that price is due to the fact that is a final year 560SEC with 8,000 miles on it, but compare that to a '86 560SEC with 10,000 miles and you can see that the paint color surely played a factor in the price. Today, I came across a 1991 300SE painted in Bornite up for sale in North Carolina with just 84,000 km on it. Yes, I said kilometers. Let me explain.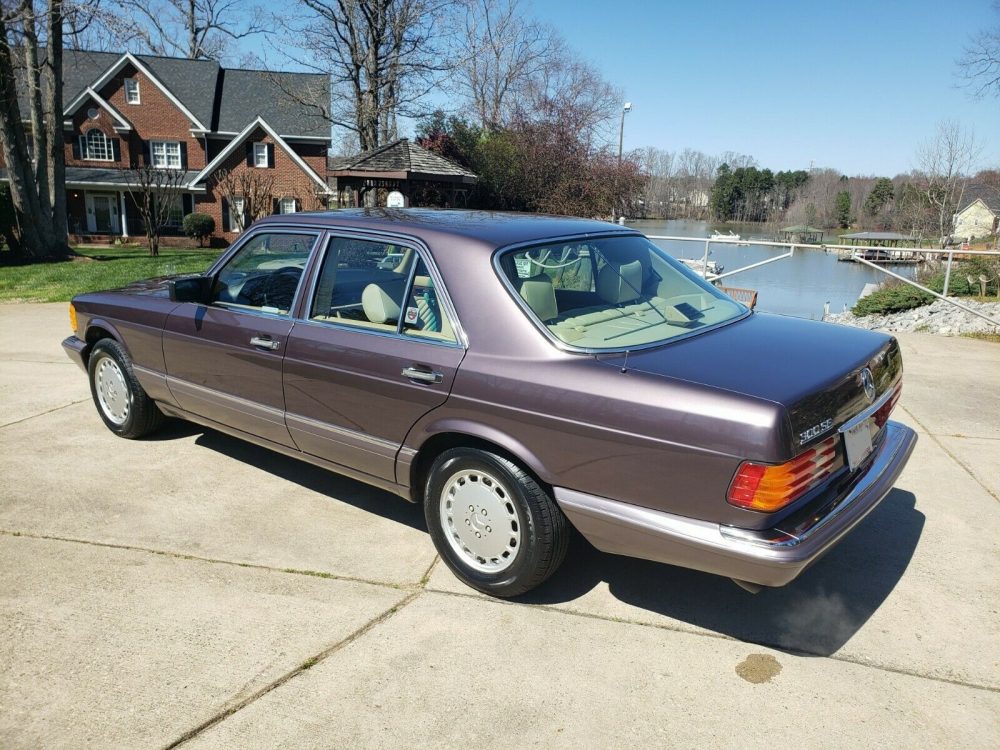 Year: 1991
Model: 300SE
VIN: WDBCA24D7MA568361
Engine: 3.0 liter inline-6
Transmission: 4-speed automatic
Mileage: 84,205 km (52,322 mi)
Price: $15,900 Buy It Now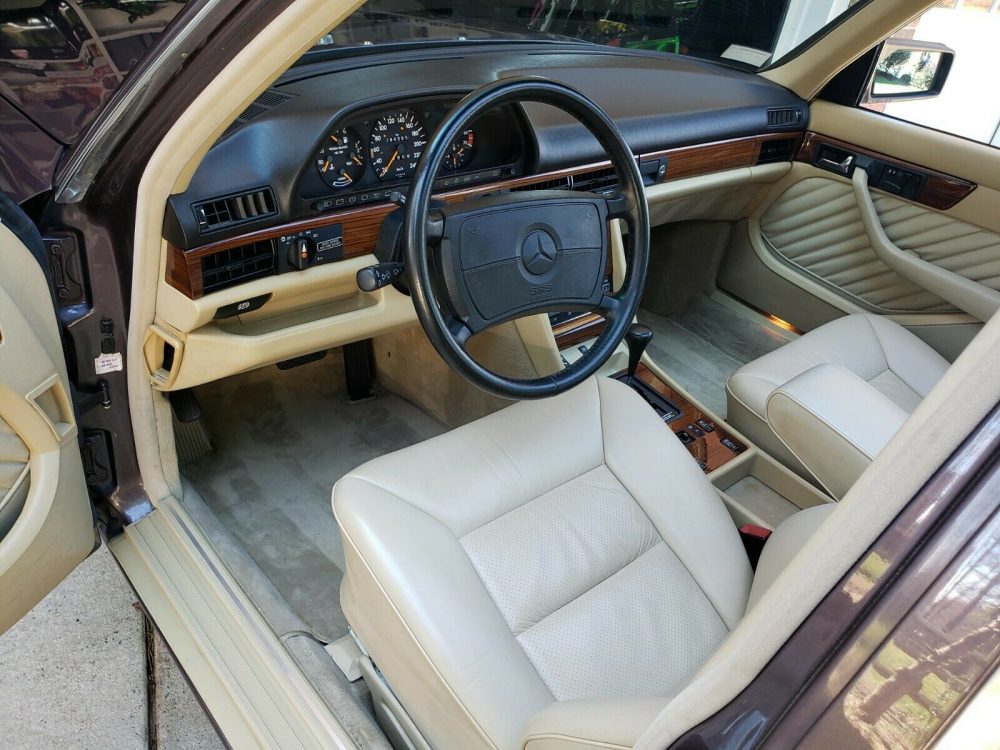 A car like this should be in a museum. It is a survivor/barn find with only 52k miles. It's like it has been sitting in a time capsule.

Originally purchased in Canada, it was driven for a few years in the 90s and titled in the US. The owner then moved out of the country and only used it when he came back for visits. It hasn't seen much use in the past decade and was just started occasionally. But the fact that it came from Canada, you will see the gauges and odometer are metric and kilometers rather than miles.

This car is immaculate. It is one of the cleanest cars I've ever owned as it lived its whole life in a garage. The paint is all original and is so smooth. There are no dings or scratches or fading at all. It literally looks like a brand new car inside and out.

The interior is absolutely perfect. No tears or scratches in the leather. The leather is very soft and the dash looks like new. Everything works on this car as it should with the incredibly low mileage. Even the headlight wipers and squirters work like new. This was a $50,000 car when it was purchased almost 30 years ago.

The car is 100% original and in amazing condition. I just put in brand new tires and the battery was replaced a few years ago.

Here are some of the features it has:
Sunroof
Climate control
Power seats
Memory seats
Heated seats
ABS brakes
Automatic headlights

This car is a collector's dream. It's going to be very hard to find another all original in this condition with such low miles.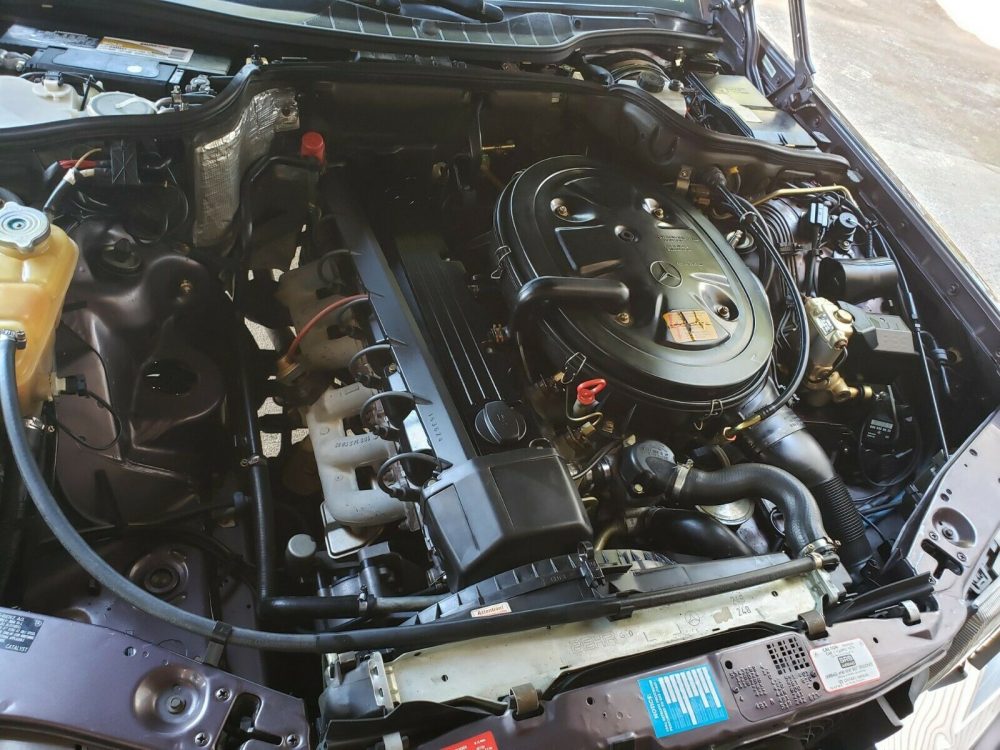 This W126 is a snowbird from Canada that never flew back north. According to the seller, the car came down with its owner and he ended up never taking it back. Now it is titled in North Carolina where it has resided for some time. As far as the condition goes, outside of a tiny bit of peeling on the center console wood, I can't find anything wrong. Everything is nearly perfect on this car including the engine bay. Normally the exhaust manifolds on the M103 get rusty not matter you do, but this one seems to have stayed fresh. Another big thing here is that this 300SE is optioned with heated seats. I don't believe this was offered as an option on American 300SEs or the 420SELs, so you had to pony up the big bucks for the 560SEL. This was even true for the next generation W140. Tough times for S-Class buyers in the past.
This price of $15,900 I went back and forth on. Yes, it is pricey, but I think you are going to be hard pressed for an example like this ever again. The odometer being in kilometers doesn't bother me at all because you could simply buy a W126 cluster and set the mileage to this car if you wanted, but I think leaving it as-is is probably the way to go. If you were looking for the ultimate W126 sedan, it would be tough not to consider this car, so maybe $16,000 isn't so crazy. I just wish I had the garage space — and the money.
– Andrew