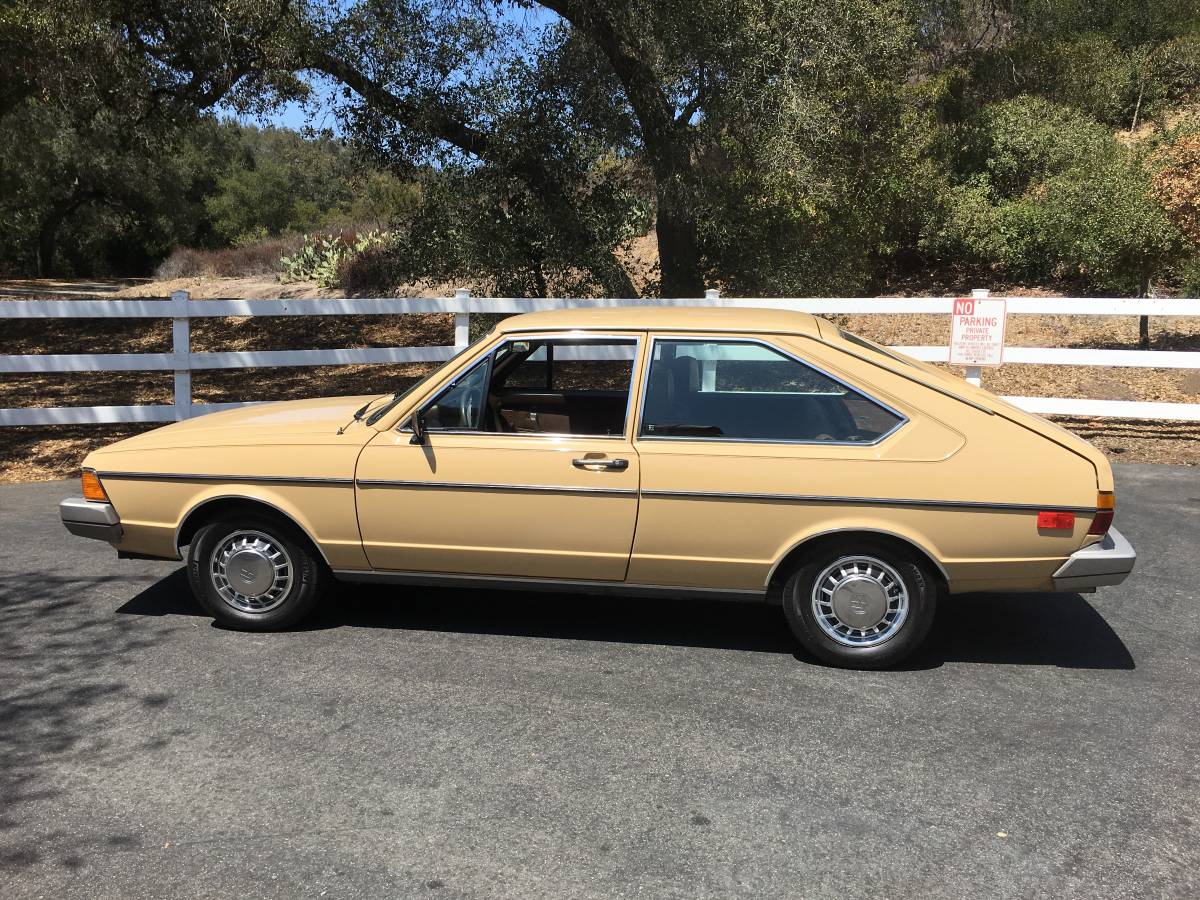 In the early 1970s, a major change swept through Volkswagen. For some time, Volkswagen attempted to create unique ways to fit more people into a Beetle. The Type 3 abandoned the Beetle's 2-door, fixed sloping roof profile for a (slightly) more conventional sedan, fastback and even variant wagon platform. That developed ultimately into the Type 4; the 411 and 412 again further moved VW "mainstream" with their Pininfarina bodies and more practical 4-door layouts.
Still, the writing was on the wall. Corporate partner Audi's launch of the B1 chassis 80 model complete revolutionized both marque's lineups over the next decade as rear-engine, air-cooled products were phased out and steadily replaced by new front-drive, water-cooled efficient and cheap to manufacture designs. The Audi 80's design was refined by Giugiaro, so VW turned again to him to work his magic on the 412's replacement.
What emerged after brief flirtation with the NSU-based K70 was the Passat. Unlike the traditional sedan that Audi got with the 80, the B1 Passat featured a dramatically sloping rear hatchback which picked up styling cues from both the Type 3 and Type 4, but of course was much more angular. Volkswagen offered three configurations for the first Passat; 3- and 5-door hatchbacks, and a 5-door variant wagon. These were introduced before the A1 Golf debuted in the U.S., and like the Golf, the Passat was given a North America specific name – the Dasher: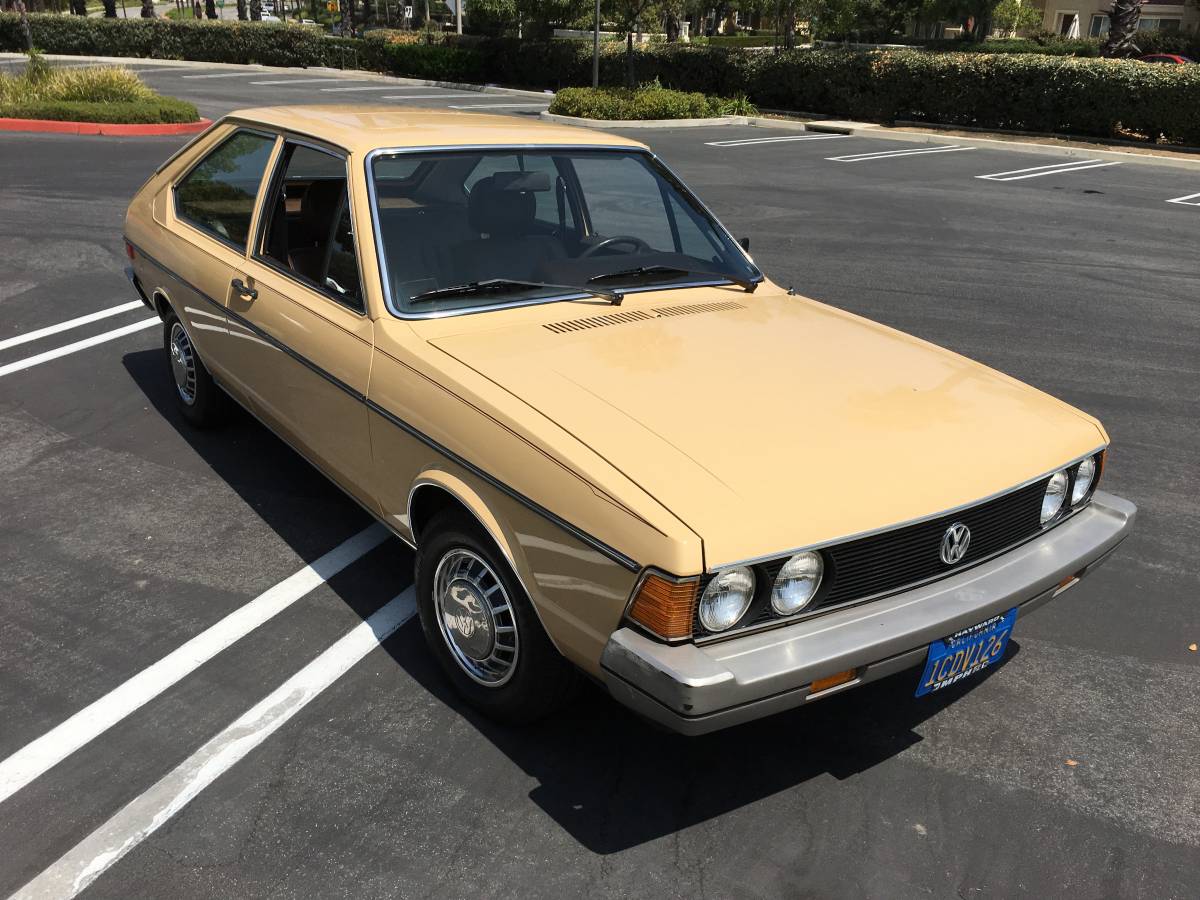 Year: 1980
Model: Dasher Coupe
VIN: N/A
Engine: 1.6 liter inline-4
Transmission: 4-speed manual
Mileage: 59,000 mi
Price: $5,300
This 1980 Dasher is a fairly rare 2 door sunroof model acquired from the original owner in 2018 with 59,000 miles on the odometer. Power comes from a 1.6 Liter 4 Cyl FI engine and 4 speed manual transmission. Everything works as intended with the exception of air conditioning. The engine and transmission perform smooth with no issues. Body condition is excellent with original paint that shines nicely. The interior is clean with minimal wear, there is a small crack on the dash and damage to a corner of the rear seat. All rubber seals and trim are present with no cracking or deterioration. Recent service includes replacing fluids and filters, timing belt, plugs, injector seals, wheel bearings, and rear shocks. The Dasher comes with clear title, recent service records, shop manual and assorted parts. The cousin to the Audi Fox, it's one of VW's first water cooled models.

Price: $5,300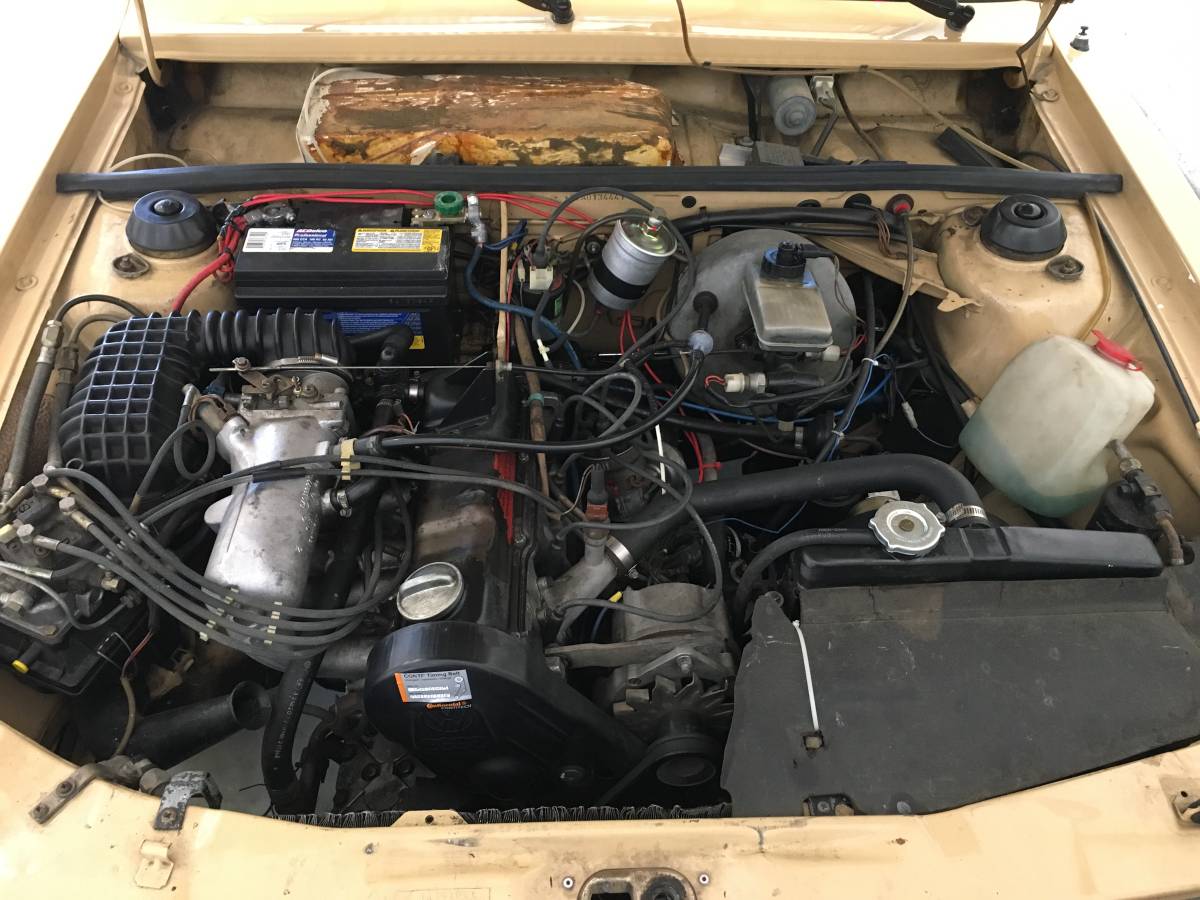 Unlike the Golf, the first two generations of Passat mimicked the Audis they were based upon, so engine was mounted inline. The EA827 engine was otherwise very similar to A1 production, and came in 1.5 and later 1.6 displacement with 78 horsepower when equipped with fuel injection. Later, a diesel was added and finally a turbo diesel in the early 1980s. The Dasher was marketed as an upscale mid-sized car, with standard faux wood trim, radio and power brakes (remember when those were options?!?!). You could also opt for leatherette to replace the velour seating, air conditioning, a sunroof, cruise control and a few other trim options.
So what do we have here? This is a modestly equipped Mexico Beige over Van Dyck (no joke, that's its name) leatherette. It also was opted with air conditioning, though the seller notes it doesn't function. There is wear present; let's not forget that this is now a basically 40-year-old economy car. But what's left is so neat to see that the patina is in my mind completely acceptable. So too can the asking price be justified to me; we saw a rattier 4-door sell for $1,600 in 2017, but saw a very similar 5-door Wagon sell in 2016 for $5,600. There usually isn't a lot of love for these oddball early Passats, but if you want to stand apart from the crowd at a local VW show there's not a better way for less money.
-Carter