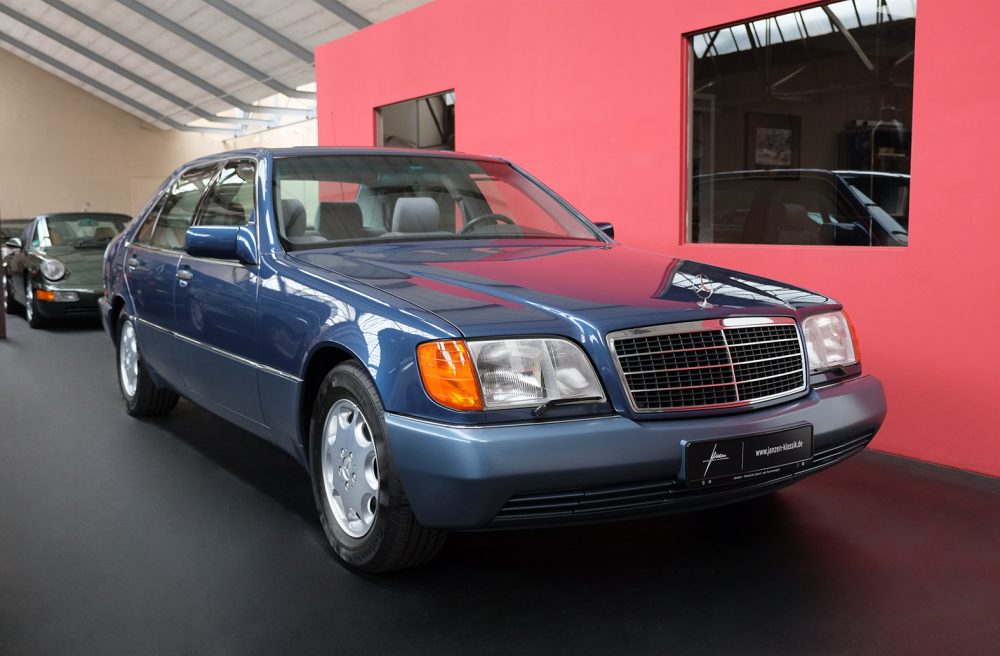 Don't look now, but it seems like the Mercedes-Benz W140 chassis is finally getting its due. Does that mean go out and buy every Craigslist W140 you can find like people do with the 2.3-16v and W124 500Es? No. Please don't do that. What I'm trying to say is that the very best of the best W140s are finally selling for prices that I would consider "premium". Just as an example, a 1996 S600 Coupe with 36,000 sold for $32,500 last week and it looked every bit the part of a new car. The sedan is no different either, although the V12 cars and Grand Edition certainly seem to be the most desirable, and rightfully so. Today, I came across a 1991 600SEL up for sale in Germany with just 15,000 miles. Naturally the car perfect, but this one has a little surprise once you open the doors.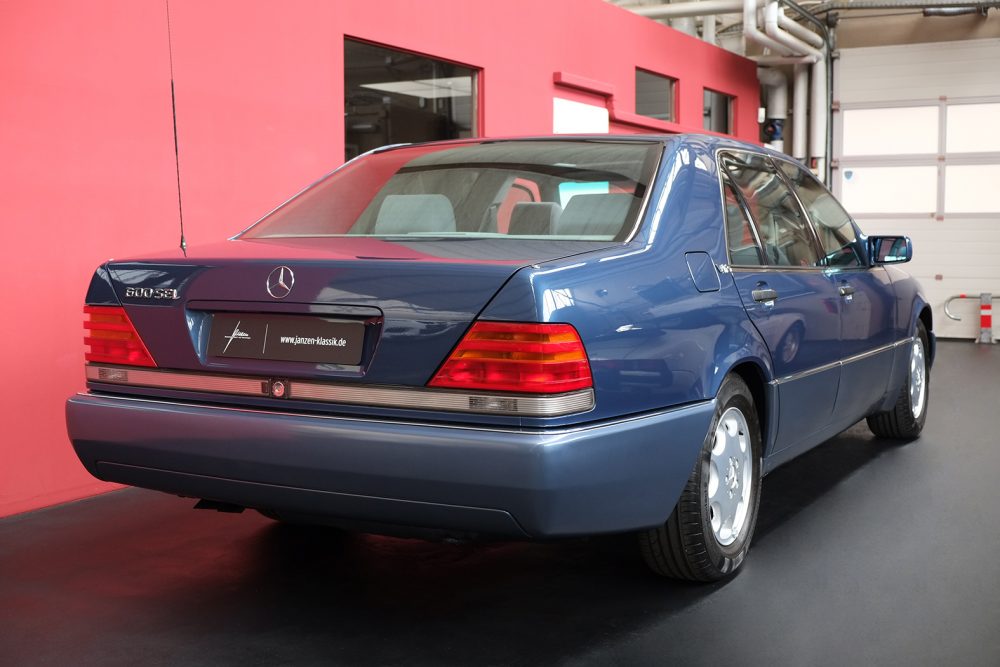 Year: 1991
Model: 600SEL
VIN: N/A
Engine: 6.0 liter V12
Transmission: 4-speed automatic
Mileage: 24.650 km (15,316 mi)
Location: Leichlingen, Germany
Price: €43.900 ($48,703)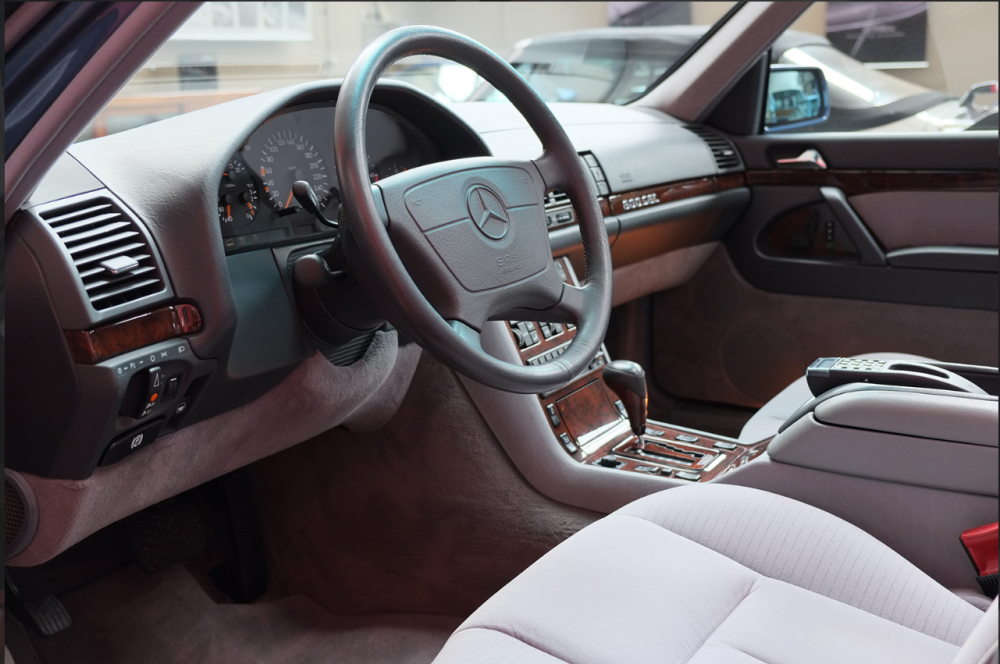 • The Mercedes carrier of technology of the 90s in its longest and strongest version
• Refined and strong V12 engine with 408 hp
• 1 owner from new
• In ownership of the renowned "Hotel Bachmair am See", Rottach-Egern, Germany, meeting point of the international Jet-Set at that time
• Elegant color scheme
• Lusciously optioned
• Very low mileage of only 24.650 km
• Fully documented with proper filled service booklet and maintenance records
• 100% original paint with flawless body and interior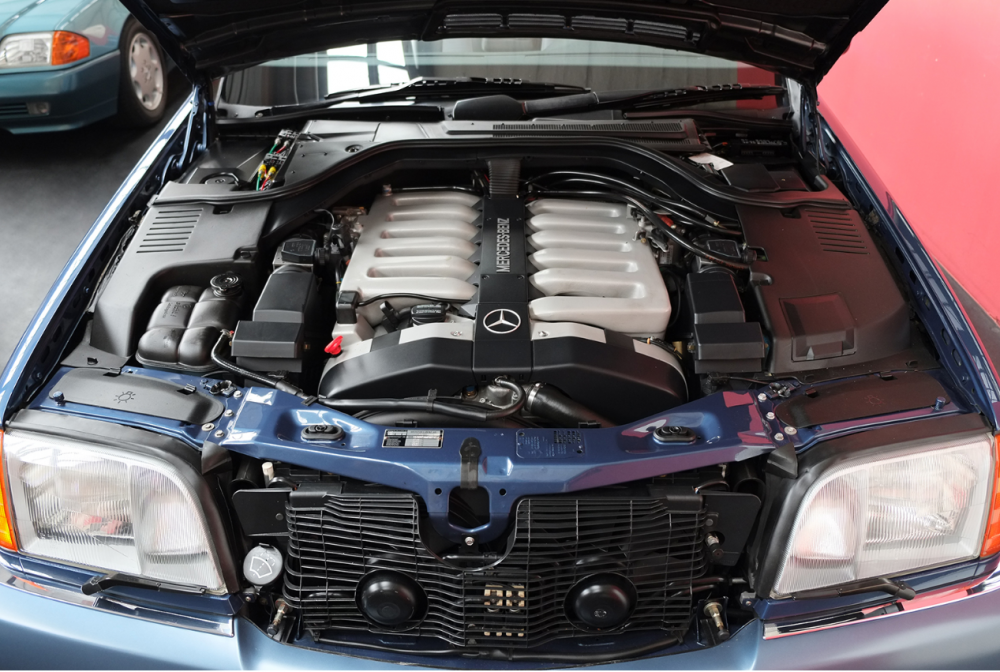 This S-Klasse was optioned with a cloth interior. Yes, the best sedan this side of a Rolls-Royce Silver Spirit (I'll argue the W140 is a better car.) has cloth seating surfaces. In North America, this would be blasphemous, but in Europe, no big deal. I personally dig it because cloth has many advantages over leather, but the stigma of not getting leather might be too much for some. That aside, this is a really wonderful example. The two-tone blue works great on this car and this one looks to be without question one of the finest examples out there for sale.
All this comes at a price however. Nearly $50,000 USD is the ask, which is at the very top of the market. A very similar US-spec car sold in Europe last year for just $21,000, but this is a tough comparison because a ton of very desirable cars sold before and after that one came up for bid. However, it seems like the very best S600 are landing in that $20,000-25,000 range over the past year or so. I think this would be more right at home somewhere in the $30,000 ball park. As nice as it is, it is probably overpriced.
– Andrew