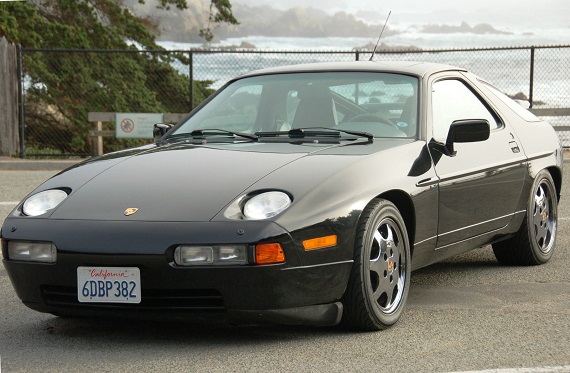 It's sometimes interesting to consider what might have been. Had the 928 superseded the 911 as Porsche's flagship model, then would we still consider the marque the way in which we do today? Perhaps the 911 would have become an even more hardcore machine primarily restricted to variants such as the GT2 and GT3 while the 928 became an exquisitely refined GT in a vein similar to an Aston Martin. Might Porsche have become a niche vehicle like the Aston as well? Who knows? What we do know is that production of the 928 spanned nearly 20 years and encompassed parts of three decades. Furthermore, remarkably, it remained reasonably similar throughout the model's life, especially in its appearance. It is a testament to the original design that so few refinements were even necessary and the 928 still looks good today! The car featured here is a fairly low mileage 1991 Porsche 928 S4 located in California. The 928 S4 was produced from 1987-1991 and featured a 5.0 liter V8 delivering 316 hp to the rear wheels. For the final two years of its production the S4 was only offered with a 4-speed automatic as the 928 GT essentially became the sport version of the 928 and replaced the manual version of the S4.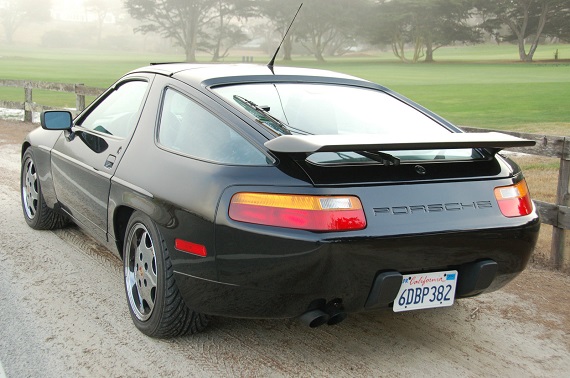 Year: 1991
Model: 928 S4
Engine: 5.0 liter V8
Transmission: 4-speed automatic
Mileage: 37,161 mi
Price: Auction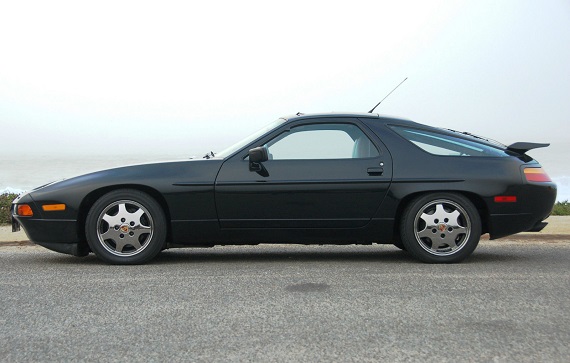 Presenting this stunning

1991 Porsche

928 S4

With only

37,161 Original Miles

And

No Reserve Price!

Featuring:

· 100% Original Paint, Interior & Engine
· Perfect, Accident Free Vehicle History Report (See Above)
· Fresh YOKOHAMA ES100 225/50ZR16 Radials
· Original 16" Chromed Alloys
· Original Blaupunkt AM/FM Cassette W/Added iPod/MP3 Input
· Original Books & Owner's Manual
· Original Window Sticker
· Original Options Sticker
· Extra Key Set
· Richly Documented
· Full Leather Interior W/8-Way Power Seats
· Custom Car Cover
· Immaculate Throughout
· Much More!

Recent $4,055 Major Service (Fully Documented) Including:
· Transmission Service (Photo Documented)
· Timing Belt Replacement
· New Water Pump
· All Fluids Flushed & Changed
· Tune-Up
· New Brakes
· 4-Wheel Alignment
· Full System Check
· All Service Records Can be Faxed or Emailed Upon Request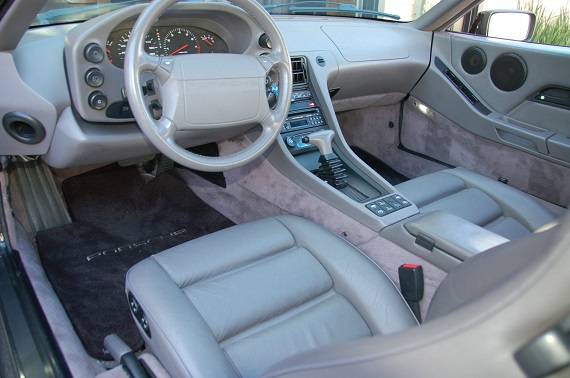 The 928 has earned a reputation as a potential money-pit if the mechanicals have not been properly maintained so a good PPI is generally a must with these cars. That this seller claims to have full documentation goes a long way towards easing those concerns and given the mileage and appearance of this particular example this certainly might be an excellent choice for those looking for a chance to get into one of the final versions of Porsche's GT car. With no reserve to concern us this auction currently sits at $21,100, which is typically right around where we might expect a 928 S4 to sell given the condition and mileage. Not a bargain for a 928, but given the pitfalls of coming across a bad one, not a bad choice either.
-Rob