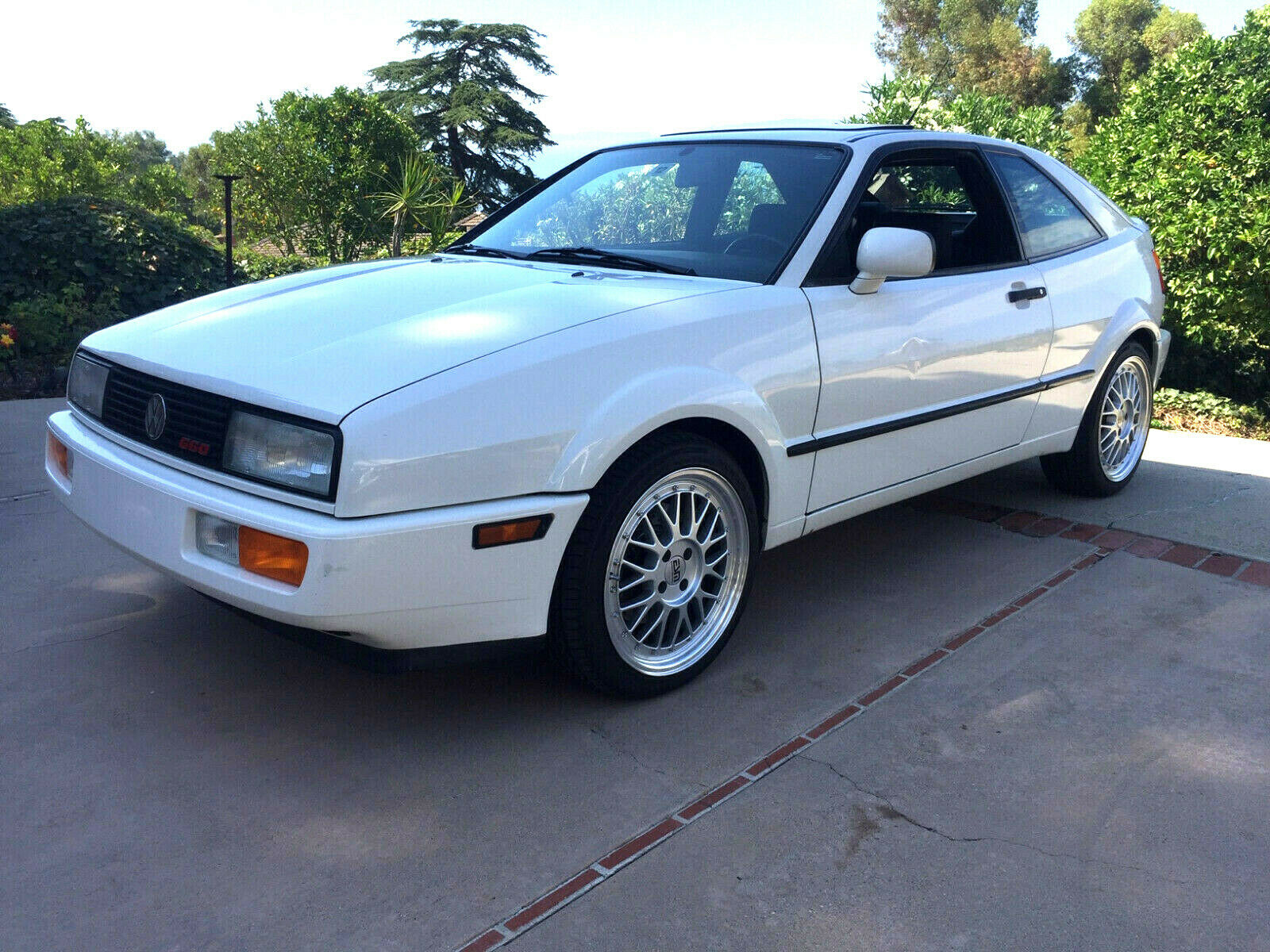 Update 10/18/19: This Corrado sold for $5,650.
While the second-generation Scirocco was a re-body of the first-generation chassis with some upgrades, when it came to the end of the 80s and the launch of a new sporty Volkswagen, they turned to…another antiquated chassis. Prepared for the 1990 model year, the A2 chassis was already the best part of 7 years old and not the most refined unit out there. Despite this, plans moved ahead at cash-strapped VW to produce two "new" models that were adaptations of the A2 chassis.
The result was the third generation Passat and the sporty Karmann-built Corrado. The design was more VAG evolution than revolution; in many ways, the Corrado's profile and several aspects mimicked the upscale Audi products. Volkswagen again went to the tried-and-true 'Operation Copy Giugiaro' plan that worked with the Scirocco. It looks like a shorter, chunkier Audi Coupe GT to me – especially in its original G60 supercharged guise. While the GTI went to the 2.0 16V and slick BBS wheels making an instant classic, Volkswagen relied on the G-Ladder supercharger that was seen in the European Golf Rallye and G60 GTI for the motivation for the Corrado. But the Corrado wasn't made to challenge its siblings; it was aimed at the 944 crowd, replacing the 924S as a 'Poor Man's Porsche' rather than just an expensive GTI alternative.
Ostensibly, this made it the top-trump at Volkswagen, what with 160 horsepower and good torque. But the heavy weight and complicated nature of the model meant that the GTI retained greater appeal. It seemed as though Volkswagen hit a home run when they finally slotted the even more potent and better sounding VR6 into the Corrado for 1992, relegating the supercharged model to obsolescence and obscurity. This model was thoroughly overshadowed by the VR6 and GTI, so values sunk quickly. Often they landed in the hands of those not able to afford the expensive repairs. And, no surprise, the result is that finding clean G60s is pretty tough today – but they don't get much cleaner than this Alpine White one: