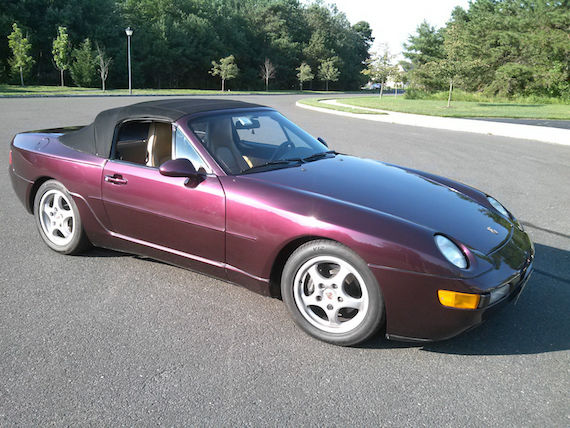 I was pleased to see Hemmings Sports & Exotic Car prominently featured the transaxle Porsches in their latest issue. These are sports cars which are finally getting their day both in the Porsche and general collector circles. With increased respect comes an increase in values, of course. However, many of these cars are still within reach of the more modest collector, such as this 968 Cabriolet for sale in New Jersey. With well over 100,000 miles, you wouldn't have to worry about using this Porsche as intended. Tired of the usual 911 Cabriolet? This might be the cure.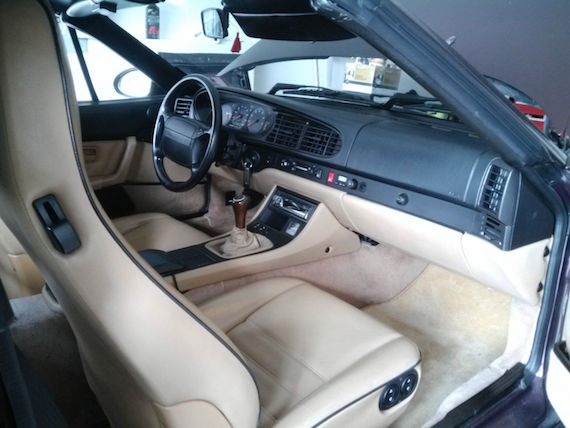 Year: 1992
Model: 968 Cabriolet
Engine: 3.0 liter inline-4
Transmission: 6-speed manual
Mileage: 135,907 mi
Price: $13,500 Buy It Now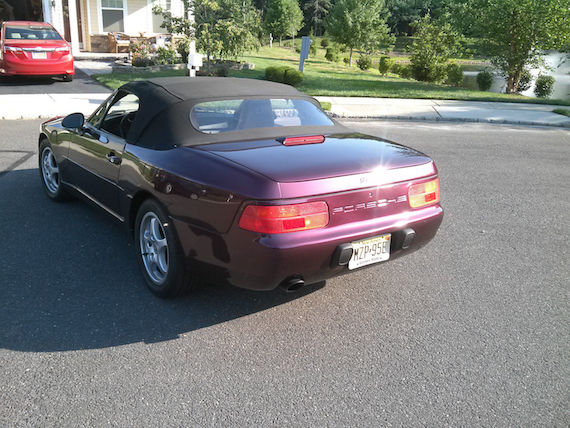 968 Porsche with many new parts. Always garaged never raced ,owned by older driver. Car runs great, shifts smoothly, and handles like new. New parts and improvements are as follows: New clutch, pressure plate and hydraulic hose, new brakes, variocam system chain and pads, pan gasket and rear main oil seal, rod bearings replaced, alternator rebuilt, motor mounts, starter wiring harness replaced, fuel injectors rebuilt and intake manifold was taken off and decarbonized, new ignition wires, timing belt and balance belt replaced. Newer water pump. Dash lights improved to like new brightness. Car comes with original owners manual, Porsche air compressor for space saver tire, new tires, original window sticker and tool set in original pouch, white Porsche gloves in original pk. Convertible top was replaced and switched to manual mode. Air conditioner and all power systems work like they should. Engine runs cool and never overheats. This car can be driven daily. No rust or oil leaks.

Of the 2008 968 Porsches Cabriolets made only 22 were amethyst color and only 3 featured the cashmere color interior. Thanks for looking.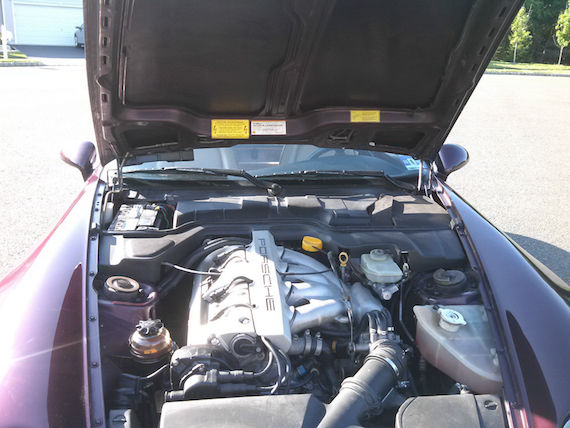 We saw a 1992 968 Cabriolet with 114,000 miles sell for $11,400 back in April 2014, so the price here is rather reasonable considering the time that has passed and the fact that this car doesn't have that much more mileage on the odometer. Amethyst probably isn't everyone's cup of tea, but I wouldn't turn my nose up at it, as it suits the more playful nature of the cabriolet variant. Sometimes I wonder why there is a disparity between the 911 and these transaxle Porsches. They are just as well engineered as their rear-engined brethren but offer a different means to an end.
-Paul