The 968 stormed out of the gates and straight into the early 1990s recession wielding 236 horsepower from its VarioCam-equipped development of the 3.0 inline-4 from the 944S2. Evolutionary bodywork linked the model more closely with both the 928S4/GT and the 911 range. But with more power on tap than the standard 944 Turbo had in the mid-eighties, the base price was pretty much out of reach for most mortals. In 1992, the MSRP was $39,950 for a stripper Coupe. If you wanted the Cabriolet, you'd pay more than $10,000 additional. And if you opted for a Tiptronic transmission you'd be at $55,000. This is in 1992, mind you! That's over $106,500 in today's buying power and the best part of double what a base 718 Boxster stickers for today. Sufficed to say, Porsche didn't sell a ton of these cars in the middle of a global recession. Today's car is one of three claimed delivered in the color combination of Amethyst Pearl Metallic with a Magenta top and matching interior: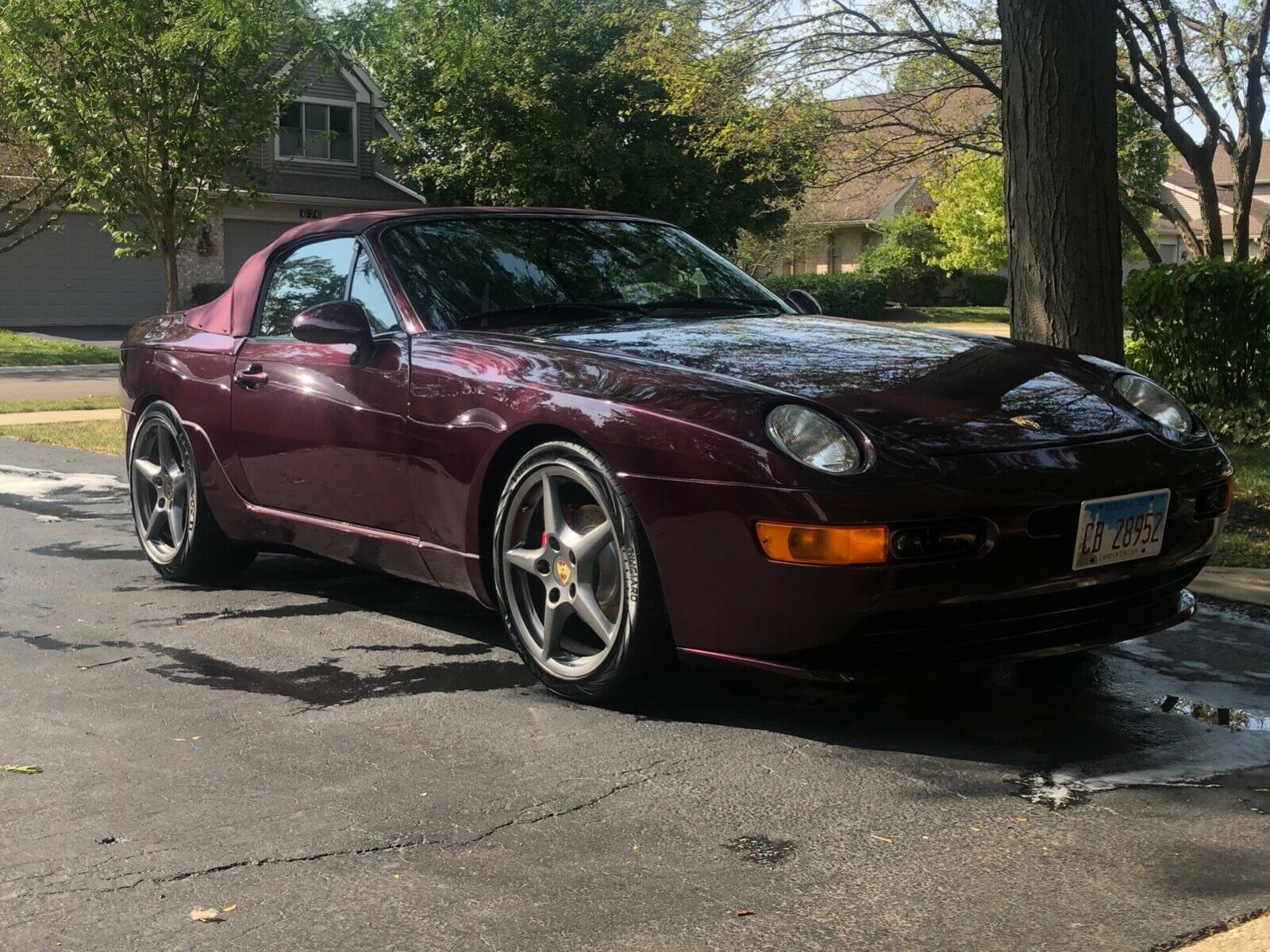 Year: 1992
Model: 968 Cabriolet
VIN: WP0CA296XNS840456
Engine: 3.0 liter inline-4
Transmission: 5-speed automatic
Mileage: 45,200 mi
Location: Palatine, Illinois
Price: $37,968 Buy It Now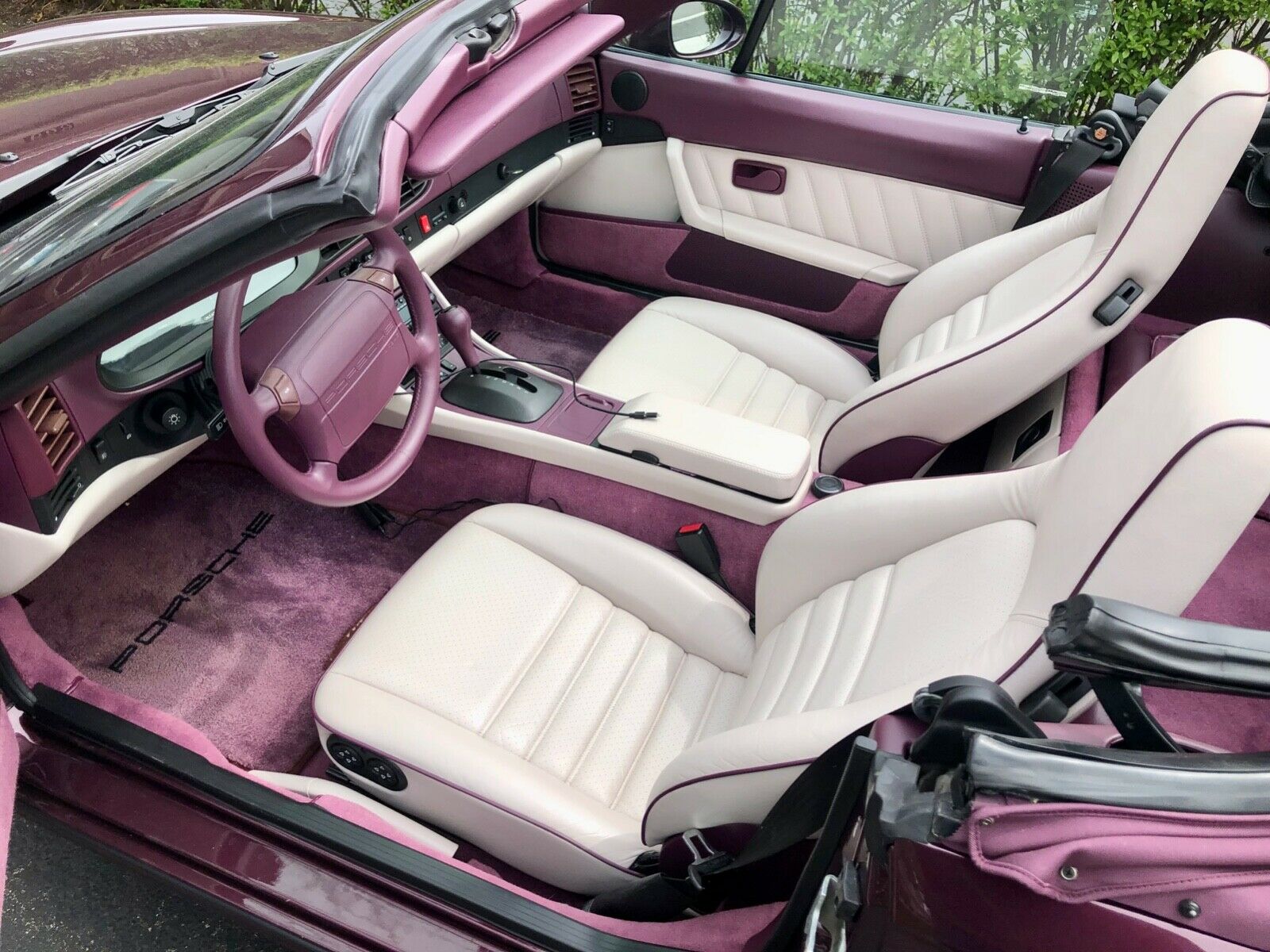 1 of 3 in Amethyst Pearl Metallic/Magenta Top/Magenta & Light Grey partial leather interior.

Full cosmetic restoration after an incident with a bicyclist that damaged right front fender and broke the windshield (paint, top, interior, undercarriage, brakes/suspension). $8k proper respray (Interior completely removed, lids/glass/top all removed then prepped and resprayed by high end body shop in NC); I took the car apart and put it back together. The paint literally looks like glass…

Many upgrades. Sound deadening added to floors/doors. Chassis stiffening and M030 sway bars. The list is long. Far more $ spent on resto. 1000+ pics of damage and repairs/restoration. I am very much a perfectionist and this car is as nice as you'll find. All work done correctly and put back together by a very knowledgeable Porsche enthusiast. This is not my first resto. I have all the parts removed and replaced including the fender that was damaged.

Service up to date.

Autocheck says 4 owners; I'm the third owner. I've had the car titled in NC and now in IL.

Selling only because I need the room for one of my 928 restorations.

Additional interior pictures taken/added 04/25/2021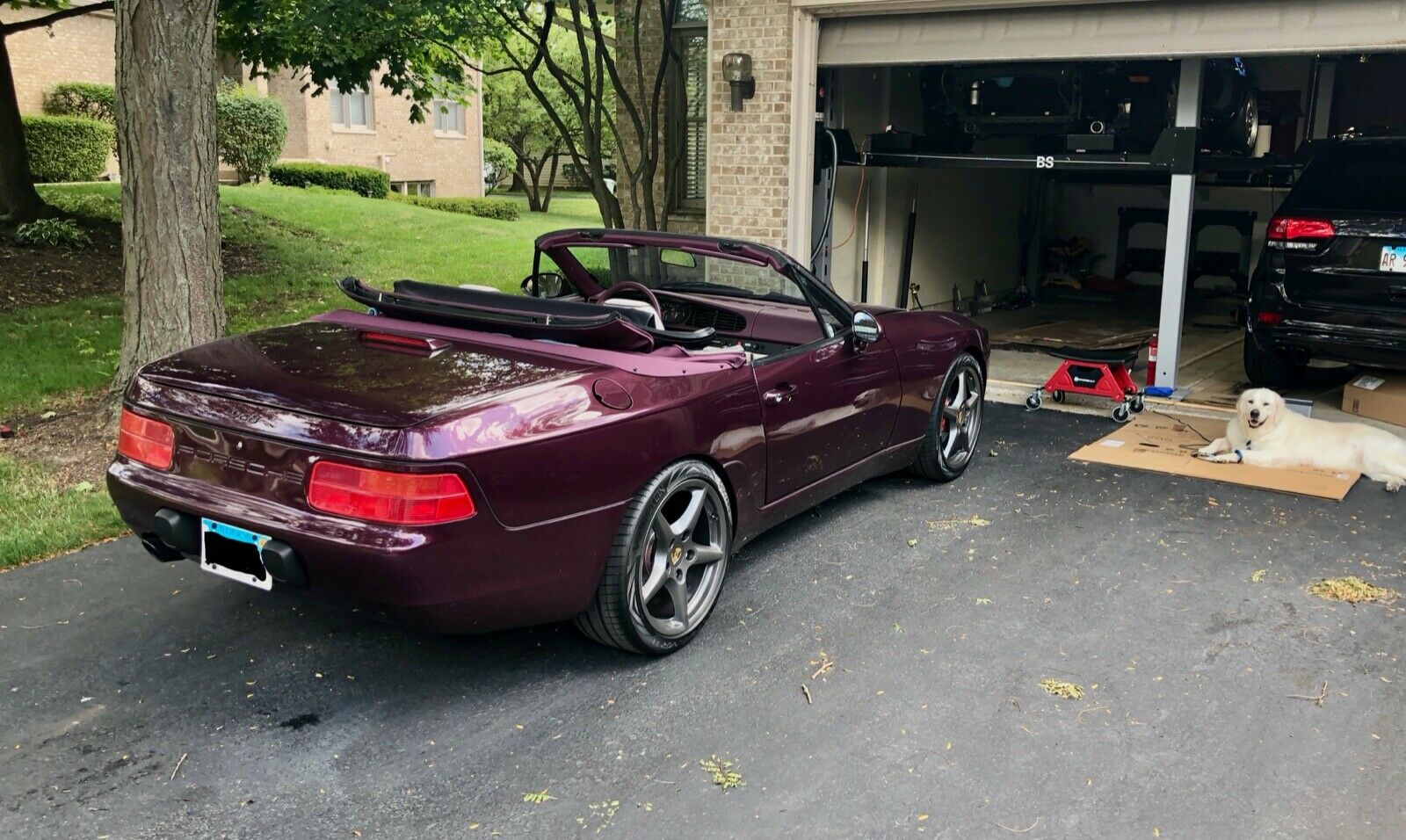 Okay, so pink (or maybe purple) elephant in the room; the color isn't for everyone, and if that rules you out, the transmission is probably equally a turn-off. On top of that, it does have an accident on file. Still here? It's a pretty rare color to see full stop, and with the top and interior configuration you're unlikely to come across a twin. Personally, I love the wild early 90s Porsche colors, and if you're there you might as well have the matching top and interior. The condition appears to be great and the mileage is lower. Comps? Most 968 Cabriolets trade between $10,000 and $25,000, so this one is pretty far outside of that range. In fact, the only one close that I could find was a very pretty Tahoe Blue example that had half the mileage and a six-speed, and it was less even with those caveats. I think this one is unlikely to sell at that level, though it's cool to see.
-Carter