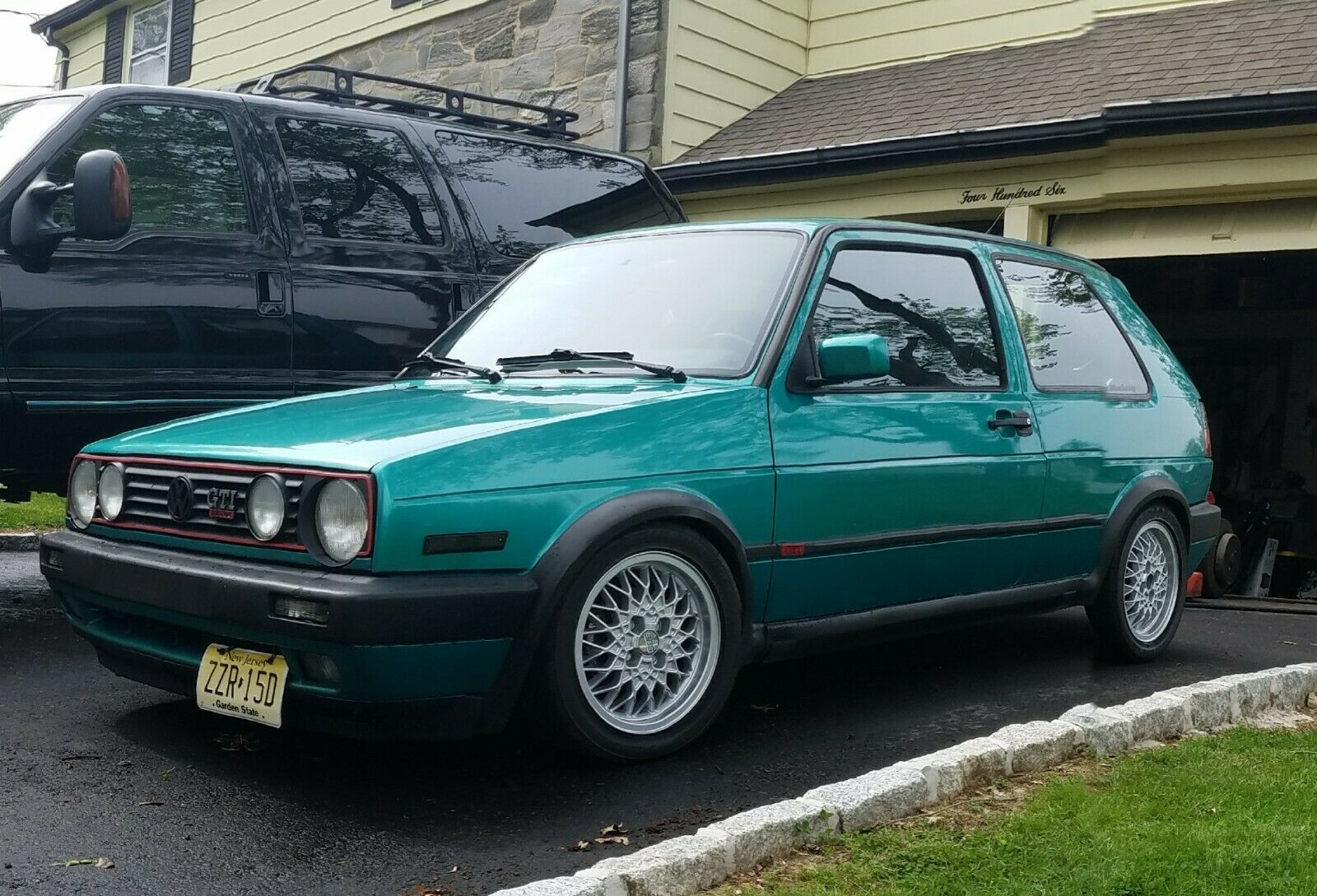 The 1991-1992 GTI followed the same basic recipe as the 1987 model we saw this past week, but everything was turned up a few notches. Starting in the mid 1990 model year, all US bound A2s received the "big bumper" treatment; new smooth aerodynamic covers front and rear. To help to differentiate it a bit, the GTI's blackened arches were widened. Filling those arches were new 15? wheels from BBS. The multi-piece RMs were lightweight and the perfect fit for the design, echoing other contemporary class-leading sports cars such as the M3. Volkswagen color-coded the mirrors and rear spoiler to match the car, as well. VW also gave the GTI a fresh face with more illumination; quad round lights filled the grill, and foglights illuminated the lower bumper. Prominent GTI 16V badges still encircled the car.
Power was up to match the heightened looks. Now with 2.0 liters of twin-cam fun, the GTI produced 134 horsepower at 5,800 RPMs and 133 lb. ft of torque at 4,400 RPMs. Coupled to the close-ratio 5-speed manual, that was good enough to drop 0-60 times below 8 seconds. That may not sound like much today, but at the time it was another league of performance compared to the typical economy car. Holding you in place were the same heavily-bolstered Recaros that special editions like the 'Helios' 1989 Jetta GLI Wolfsburg had enjoyed.
It was a recipe for success, but these cars were also relatively expensive in period, and fell into the global recession time frame which affected sales of nearly all European marques drastically. The general consensus is that around 5,000 of the last of these GTIs were imported, putting their rarity on the level of the M3. But because they weren't M3s, there are far less around today to enjoy and few turn up in stock configuration for a myriad of reasons. It's always a bit of a joy to see one arrive in the feed, though, and for me none moreso than the signature LB6Z Montana Green Metallic: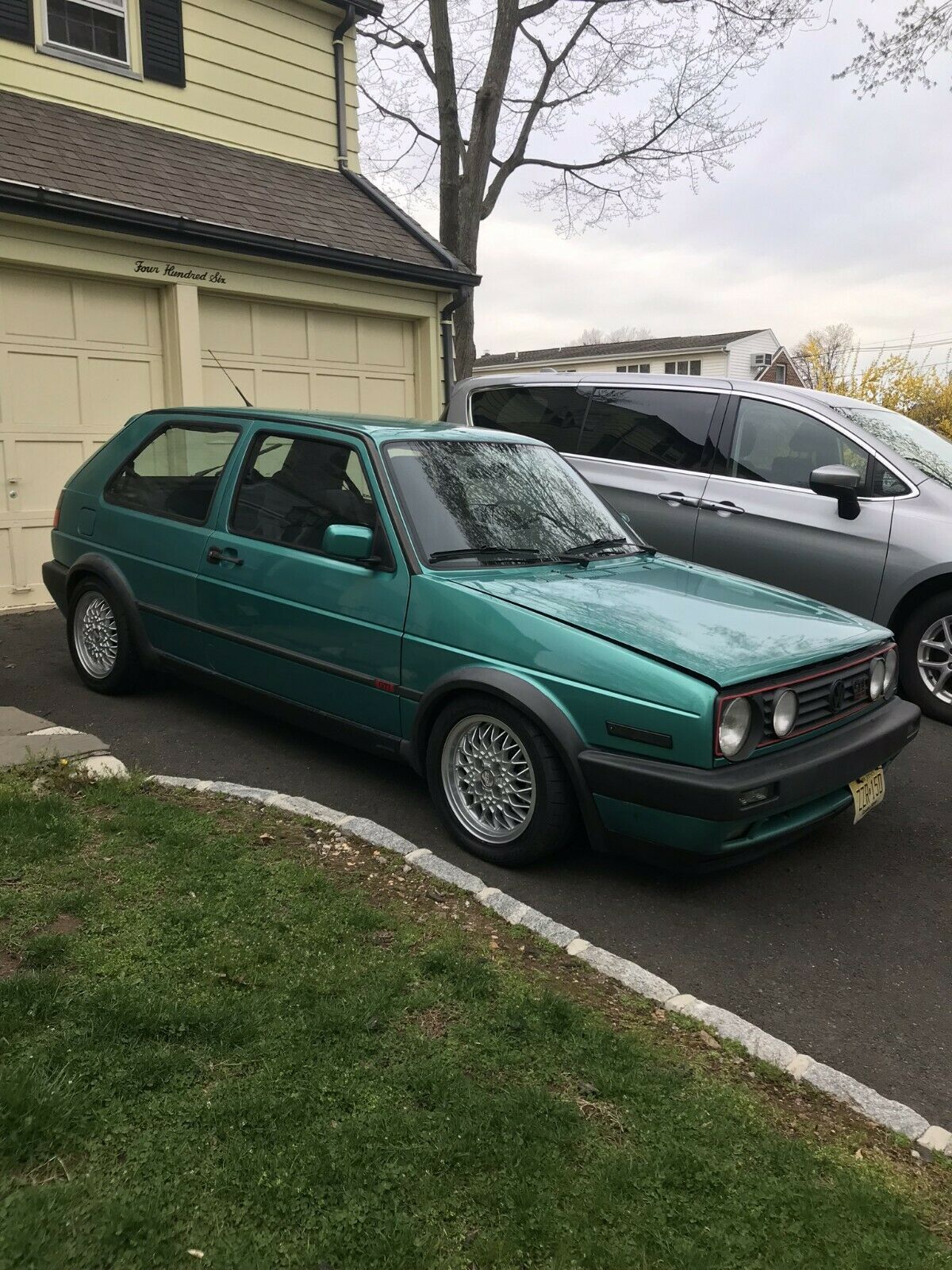 Year: 1992
Model: GTI 16V
VIN: 3VWHE21G7NM023787
Engine: 2.0 liter inline-4
Transmission: 5-speed manual
Mileage: 158,000 mi
Price: No Reserve Auction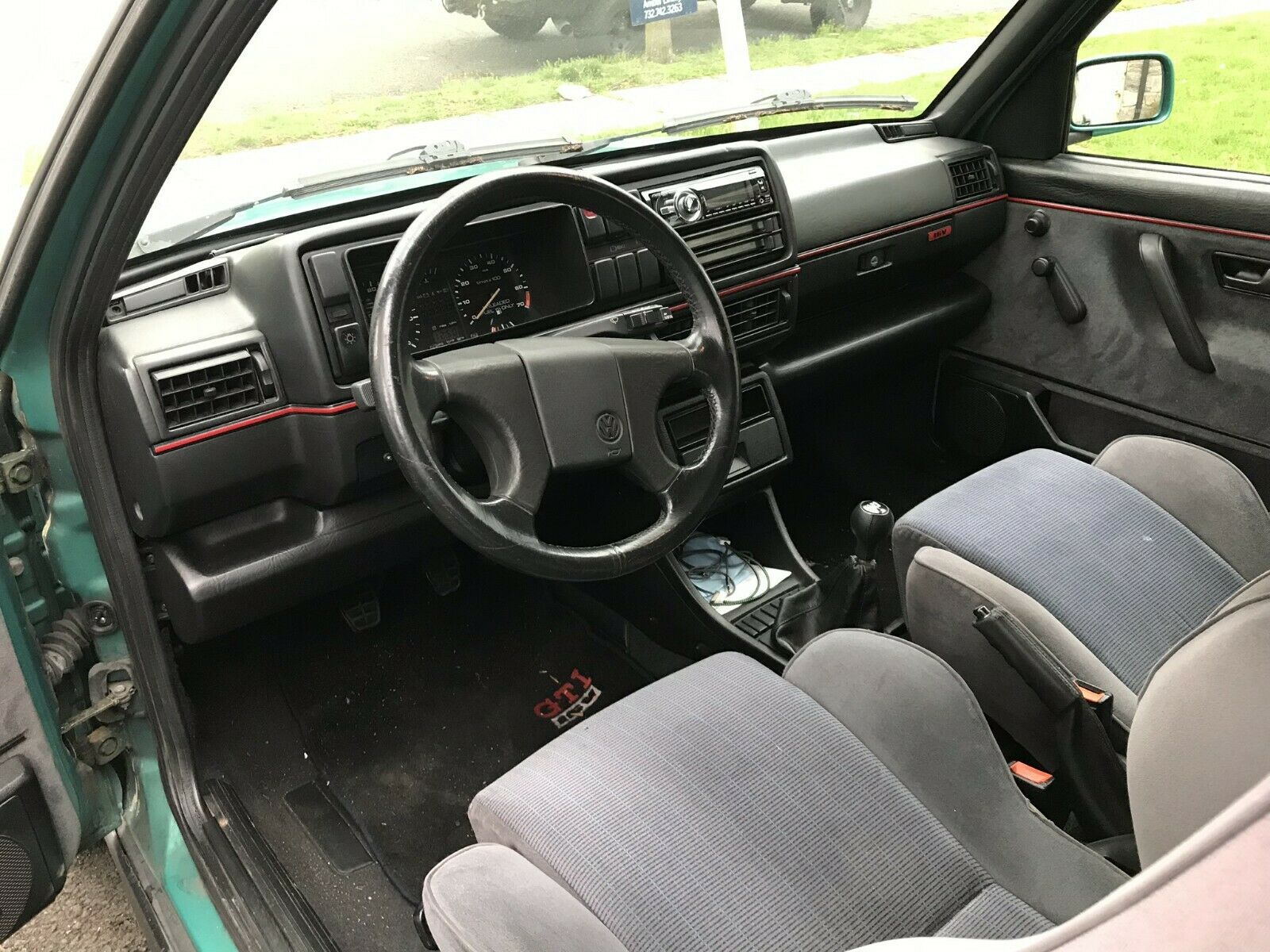 All original Montana green 16v. All work ever done since new I have receipts for. The suspension is aftermarket, st adjustable suspension just to clean up the wheel gap. Since I've had the car it was always garage kept. Runs great, drives and handles nice and tight. I can take more pictures soon or if your seriously interested I can send you any pictures you want.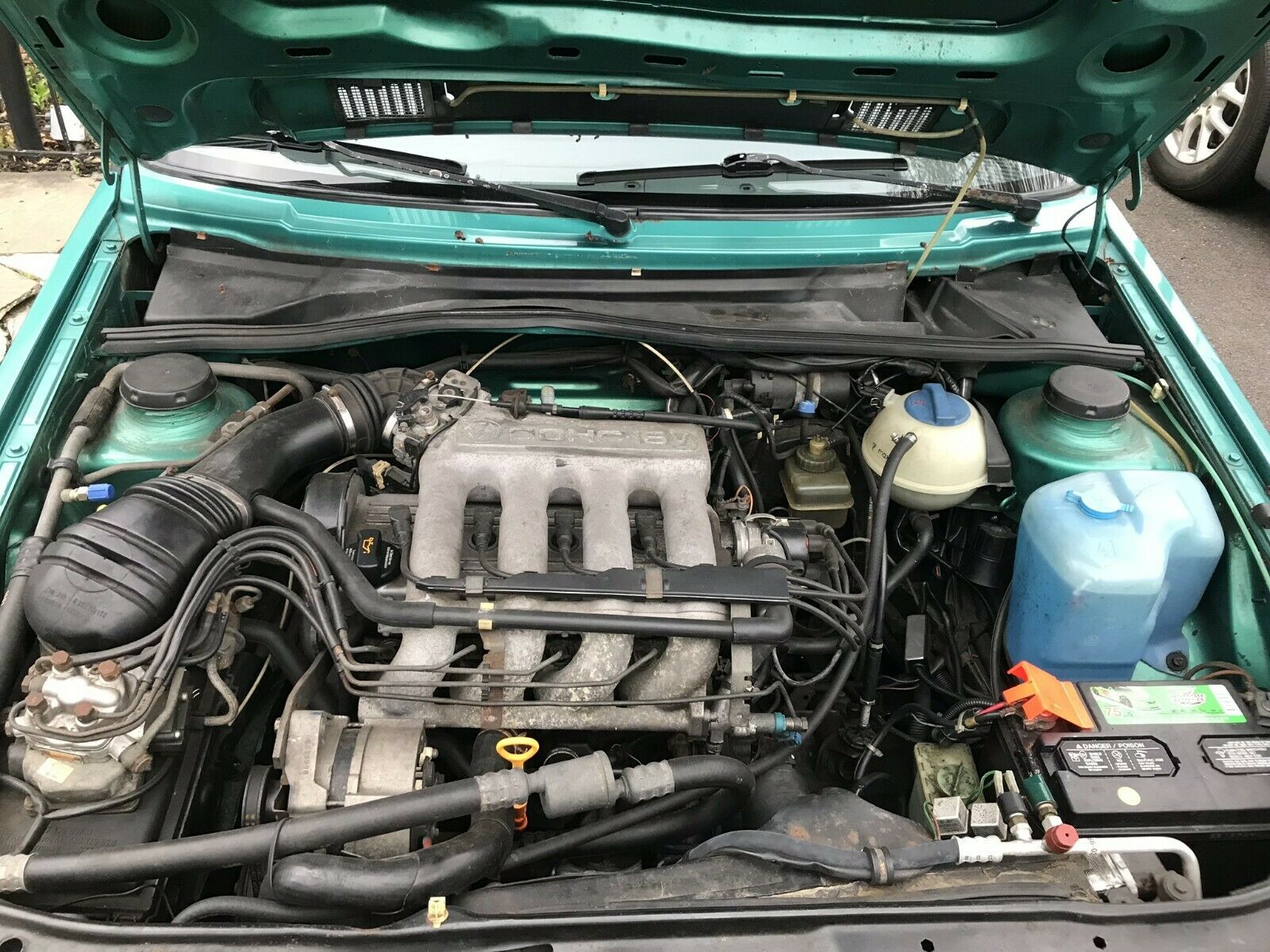 I just love seeing this color, and the combination with the other special items of the GTI package is spot on. The car is claimed to be all original, but there are minor points of issue with that. Missing here are the original RM multi-piece wheels, replaced by GLI-spec 15×6″ BBS RAs. They're not quite as soft as the RMs, but they're also not as light or nearly as special. Factor at least $1,500 for a nice set to replace them. It also has aftermarket blacked-out taillights, side markers and blinkers. They're not horrible and could easily be replaced. The ST suspension isn't the greatest either, and I find it unusual to say it was installed to eliminate fender gap – the last of the A2 GTIs sat pretty low in stock configuration. But the immediate concern looking at this car really is the rust in the rear, which has worked its way into the tail area. The close-up shots show pretty tired paint in back, too, and there appears to be a paint difference front to back which has me wondering about accident history. And though the seller claims it has 158,000 miles in the listing details, the odometer pictured clearly displays 180,575 with a tripped odometer – leading me to guess that it's probably non-functional.
Still, overall this is a clean and mostly original Montana Green 2.0 16V, and the opening bid of $4,500 is probably a minimum market value for the right person. These cars will undoubtedly continue to appreciate if the market holds, so I think it's worth grabbing this one before the end of auction even with a few questions marks.
-Carter