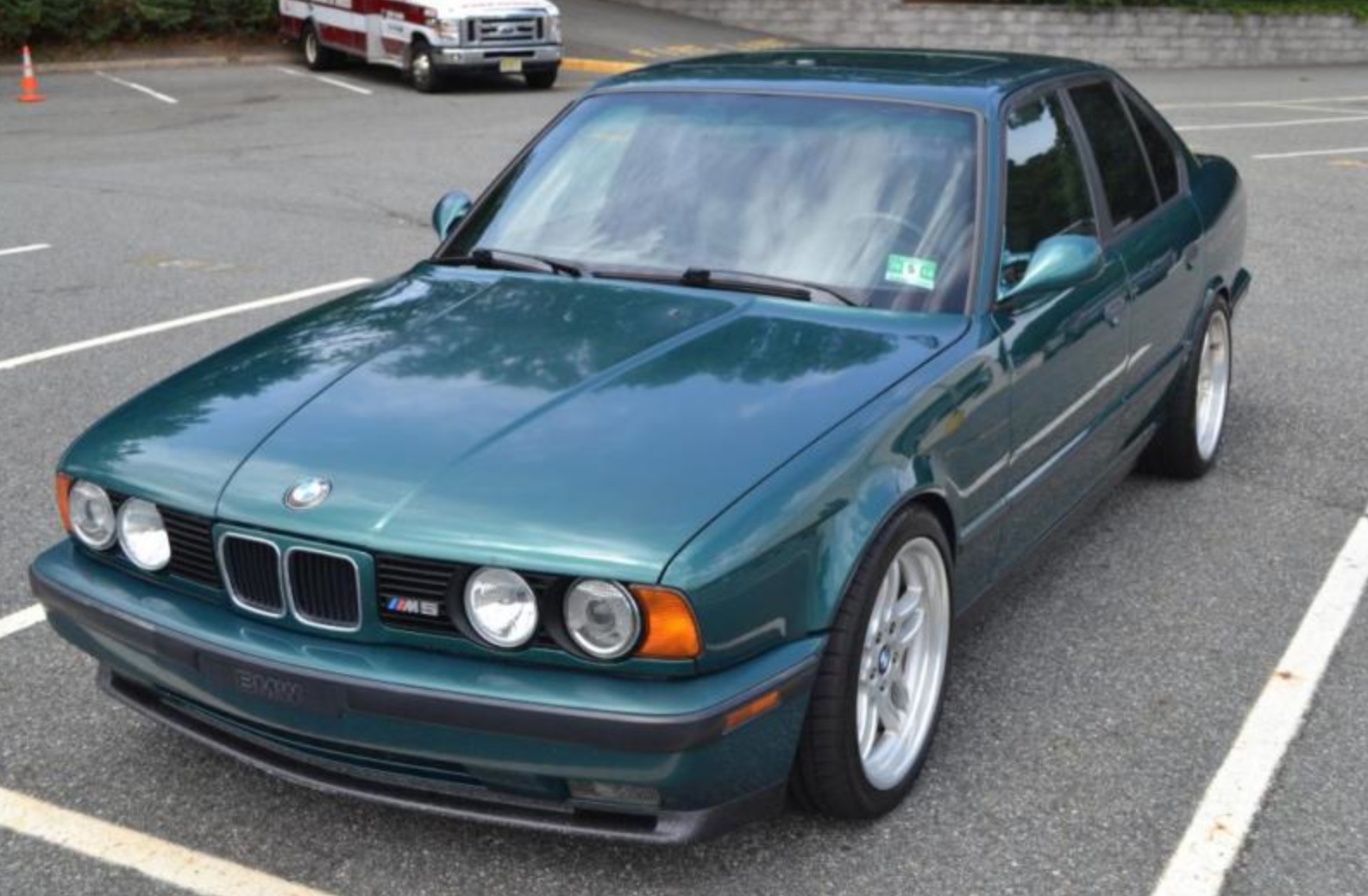 Of all of the BMW M cars, the E34 M5 is one of the most sublime. Not as hard edged as the E30 M3 yet not as brutal as its E39 M5 successor. This car was a classic businessman's express that combined speed, handling and styling that did little to advertise the performance bent of this sedan. Similar to other German sedans, certain colors such as black, silver and white are quite common. This M5 for sale in New Jersey, however, wears its rare, original shade of Laguna Green.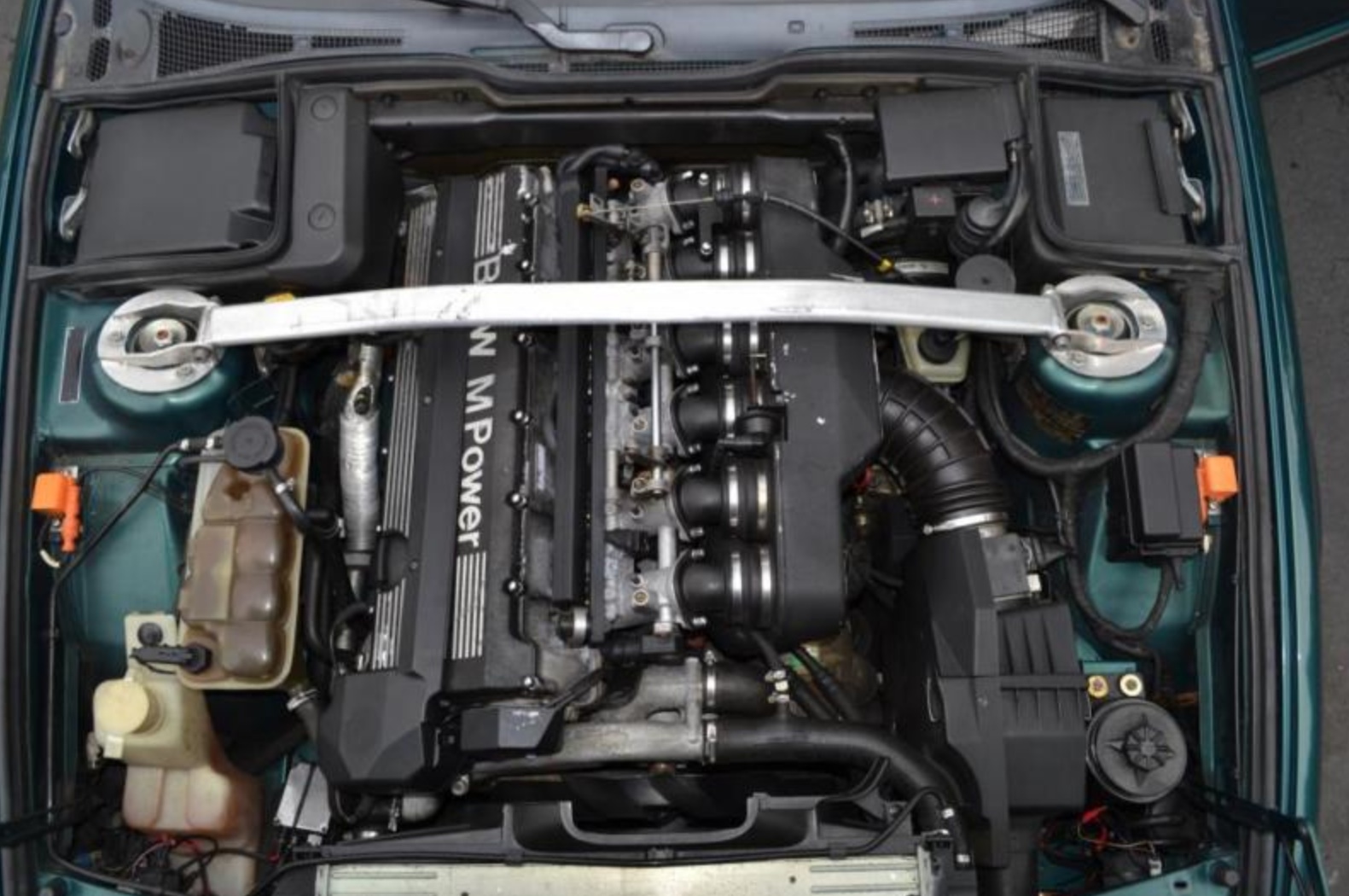 Year: 1993
Model: M5
Engine: 3.6 liter inline-6
Transmission: 5-speed manual
Mileage: 174,104 mi
Price: Reserve auction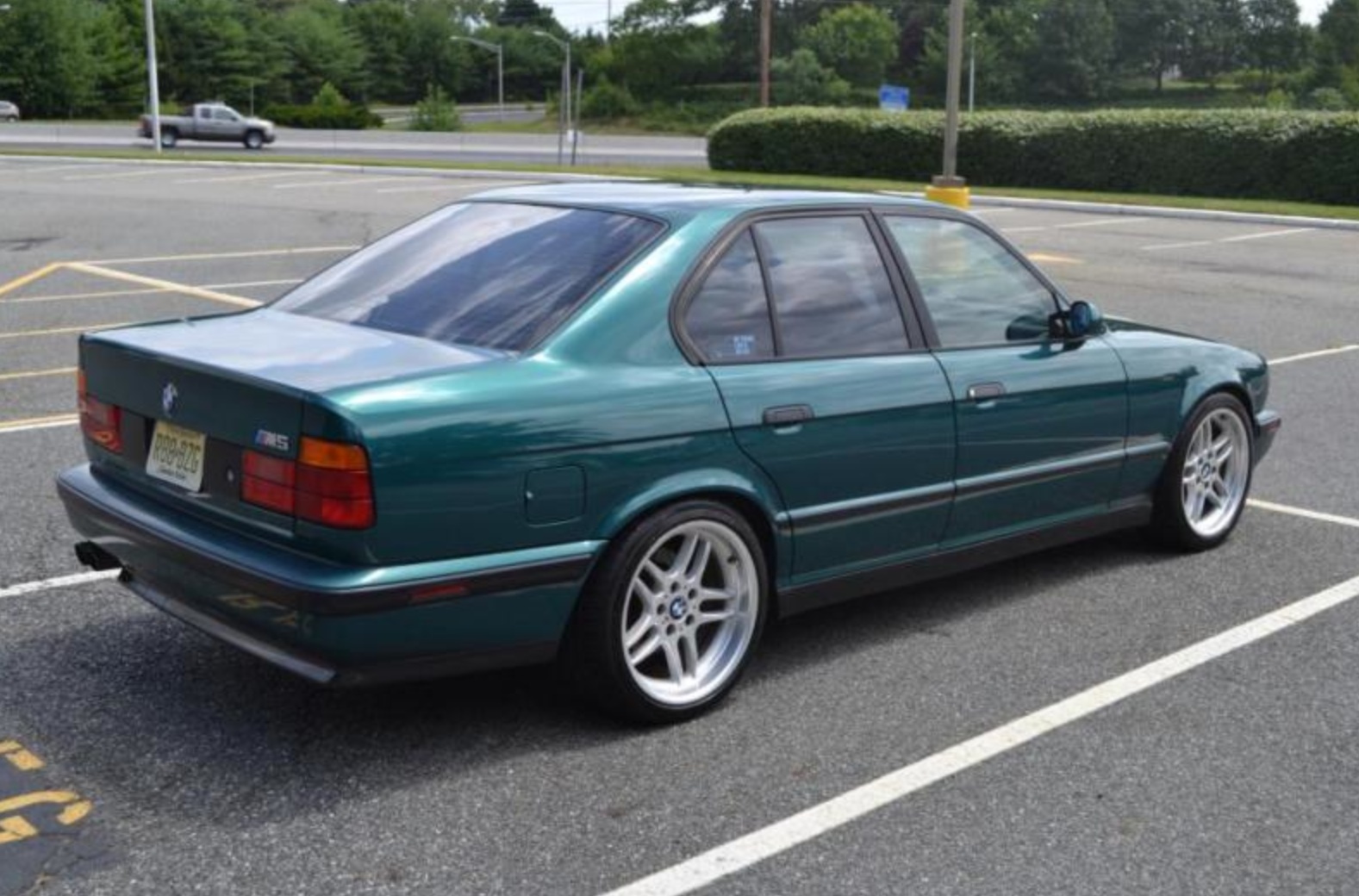 Hi,

Compression test prior to purchase showed 180, 180, 170, 180, 180, 180.

This is about as cool as US Spec M5's get. Car is Lagoon Green/Black sport leather interior. This car is 1 of 8 ever made in the US in this color. Total world wide production of E34 Lagoon Green was 22 cars. The car has Black Birdseye Maple wood grain. The door panels show zero delamination. The Black headliner is tight and looks great (slightly getting loose underneath the visors). Car currently has 174k miles, and feels like a brand new car still.

COOL FEATURES:
Factory OEM Shadowline
Factory Black M5 Door Sills
Factory Black Birdseye Maple
Factory Tri-Stitched Steering Wheel
Factory Msport Side Mirrors
3.73 LSD
Servotronic M5 short ratio Steering Box
Motorsport Door Handles

CAR STILL HAS!!:
Blue Cloth in the Tool Kit
Triangles in Tool Kit
OEM Flash Light in the Glove Box
OEM M5 Tape with Owner Manual in ///M Leather Case
OEM ///M Key, with 2 other spare keys and 2 OEM Keyless Remotes
I could list stuff forever
Factory BMW Cell Phone
Factory Rear View Mirror
Factory 6 Disc Changer

MODS:
Perfect HELLA Smilies with 6000k 55w HID's
Brand New HELLA Projector Fogs with 6000k 55w HID's
LED 6000k City Lights
All Lens's are covered in 40mm Laminx Clear Film
Newer Dinan Adjustable Front Sway Bar
Newer OEM M5T Nurburg 20mm Rear Sway Bar
Racing Dymanics Front Strut Bar
BMC Carbon Dynamics Airbox
Complete Silicone Vacuum Hose Kit
New ZHP Weighted Shift Knob
UUC SSK with DSLR(will need to confirm the DSLR but pretty sure it there)
Very nice Alpine Headunit with iPod hookup in the glove box
OEM E38 M-parallel's in full Polish with brand new ///M badges 18×8 ET13, 18×9.5 ET25
BavAuto SLS Delete Kit
H&R Springs with Billy Sports Front, Koni Sport Adjustable Rears
Black Zinc 90mm Bullet Nosed Wheel Studs with Chrome Lug Nuts
15mm Front Spacers
20mm Rear Spacers
TMS Performance Software Chip
Self Tinting Rear View Mirror
New Black Floor Mats(Abraham's Motorsport)
Brand New Moosehead Spherical Upper Control Arm Bushings
Brand New Powerflex Lower Control Arm Bushings

RECENTLY DONE:
New OEM Headlight Bushings
New OEM City Light Sockets
New License Plate Bulbs
New Brake Light Bulbs
New Bosch Waterpump
New OEM Bosch Spark Plugs
New Oil Fitler and 20w50 Synthetic Oil
New Mann Fuel Filter
New Shogun Door Handle Gaskets
New OEM Radiator Clips
New OEM Continental Belts all 3
New OEM Fan Blade
New OEM Fan Shroud
New OEM Intake Elbow
New OEM Butterfly Vacuum Caps
New Lemforder Rear Pitman Arms
New Meyle HD UCA's
New Meyle HD LCA's
New Meyle HD Center Link with Idler arms
New Meyle HD Tie Rod's
New Meyle HD Sway Links
Newer OEM Slave Cylinder
Newer OEM Master Cylinder
Newer Michelin Pilot Sports PS2's 225/40/18, 255/35/18
Received a new OEM Transmission 5 years ago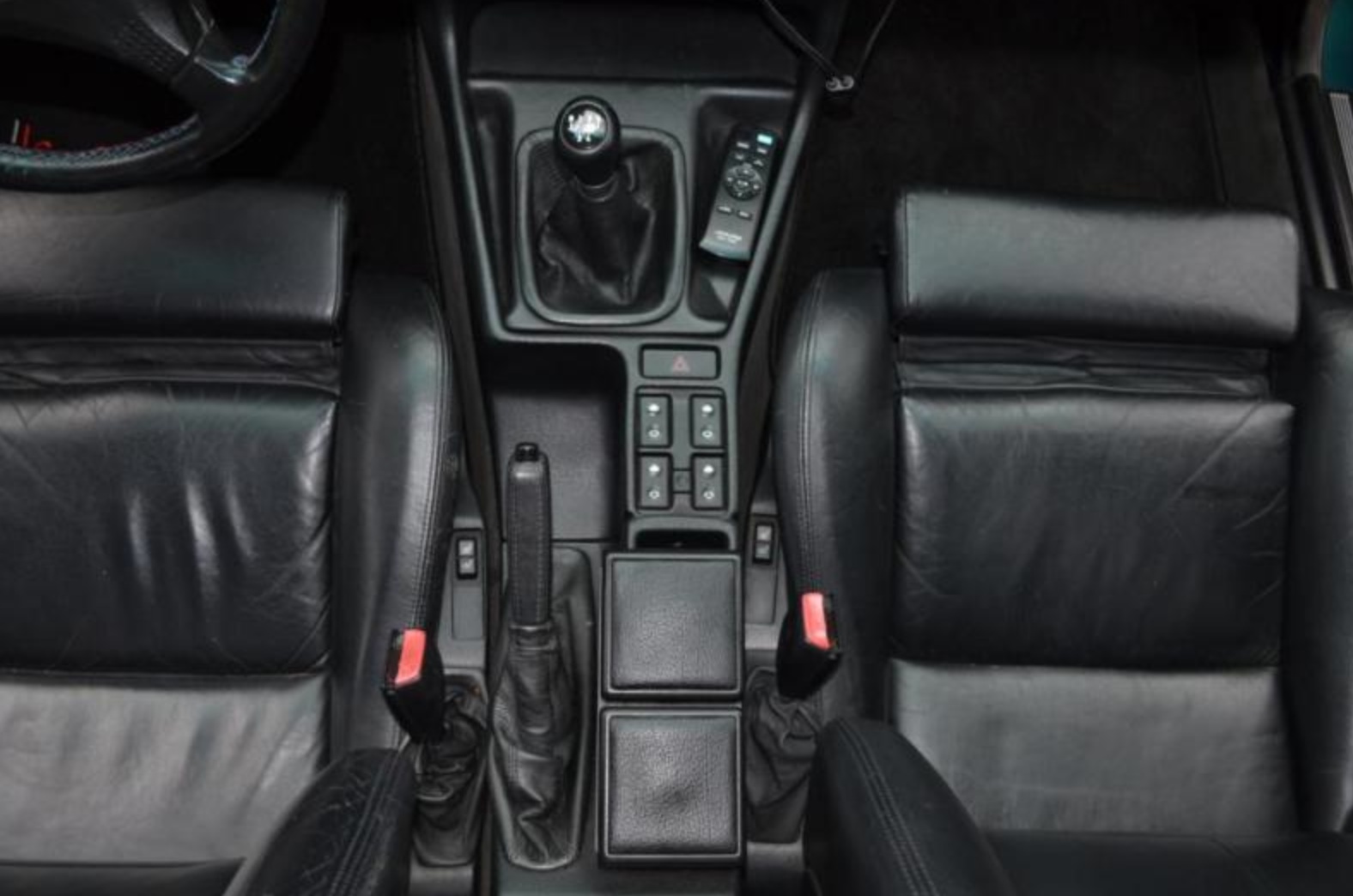 About $9,000 to $14,000 buys you an E34 M5 in good nick these days. One of the last E34 M5's we featured was a 1991 model that sold for just a shade under $10,000. I'd suspect an opening bid closer to that number might spark a bit more interest. While this car is newer and is painted in a rare hue, I'd suspect somewhere between $10,000 and $12,000 is realistic territory for this one.
-Paul