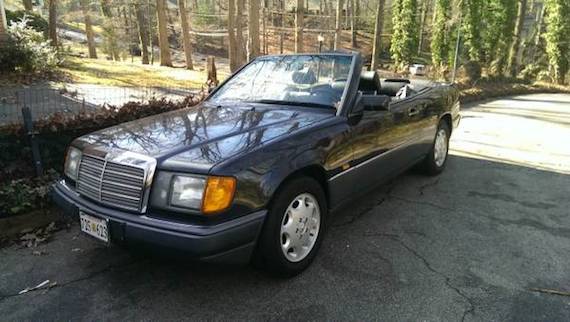 The W124 Mercedes-Benz E-class convertible isn't exactly what you would consider a sporting drive. It's a thoroughly competent cruiser and can handle itself in the twisties, but this is a car meant to cosset you as you motor, top-down and enjoy the passing scenery at a more relaxed pace. It is, simply, a car to be seen in. Our reader Walker spotted this imported 1993 300CE-24 Cabriolet equipped with a 5-speed manual gearbox, one of a handful that were equipped as such. Imported in 2001 and brought up to US specs, it's available in Richmond, Virginia with just over 100,000 miles on the clock.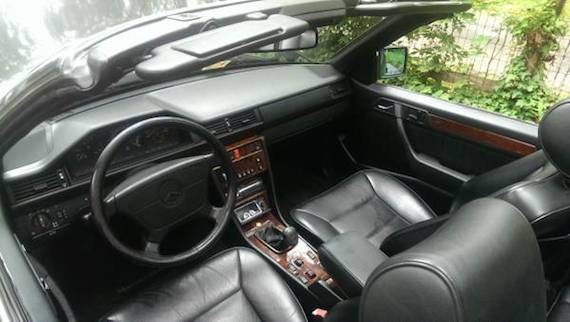 Year: 1993
Model: 300CE-24 Cabriolet
Engine: 3.2 liter inline-6
Transmission: 5-speed manual
Mileage: 101,000 mi
Price: $6,000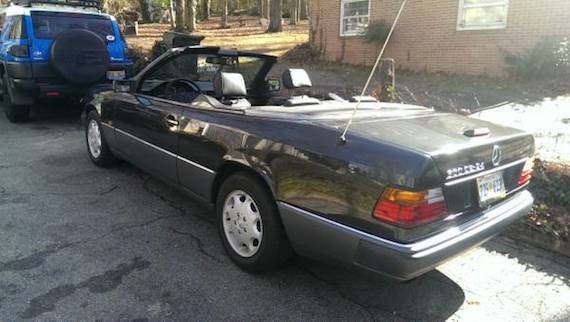 Very Rare Grey Market 1993 Mercedes 300CE-24 convertible with a manual transmission. Car was imported from Belgium in 2001 and may be the only manual transmission model in the US. US models were never offered with a manual transmission. Car is in very good condition all power options work as they should. Power top motor has been recently replaced and works great! Tons of maintenance records including original paper work from importation. Due to the conversion to US specs the car is considered true mileage unknown but car speaks for itself. Conversion to US specs was completed in 2001 at a cost of $7,800. Only issue with the car is a slight hesitation when accelerating at low RPMs other than that car runs great! Have an old Jag project and don't have time for this car.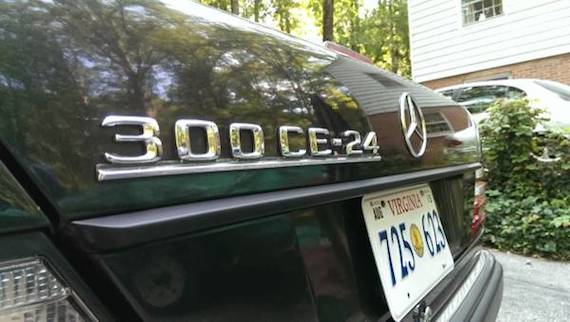 This is another one of those cars that I simply love but no one else would have bought in the first place. The seller's description is rather light on the modifications that were done in order to bring this car up to US specs, as well as who carried out the work. Some more detail would be needed on that front. The W124 E-class is known for its durability, and the Cabriolet is no different, so six figure mileage should not be alarming. It's good to know that at least some maintenance records are available and that the convertible top motor was replaced. The W124 Cabriolet is noted as one of the most expensive models in its range, so the asking price here is quite reasonable. We saw a 1993 300CE Cabriolet with 110,000 miles sell for $7,000 back in January. That car, of course, was not a 5-speed manual like we see here. So for a little bit of a discount, you either have to row your own or are getting a bit of a rarity, depending on how you look at things.
-Paul