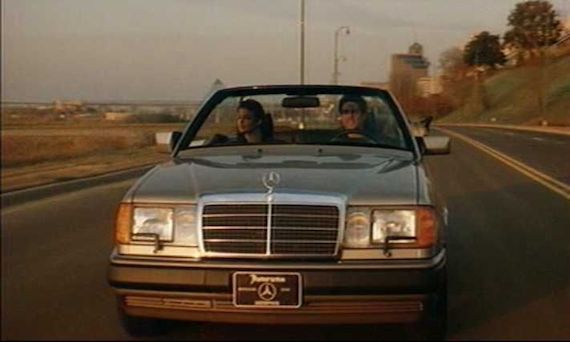 Retro design has been on the rise, from new interpretations of Volkswagen Beetles and Fiat 500s to specimens like the Chevrolet SSR that appear to be a throwback but have no distinct predecessor. In the 1990s, Mercedes-Benz went about the retro concept in their own way. It had been almost 20 years since they produced a four place cabriolet, but with the W124 E class, they reintroduced this bodystyle with a modern twist. Impeccable build quality and Mercedes styling hallmarks remained, but added into the mix were the latest technologies such as ABS, airbags and an innovative roll hoop system that deployed in case of an accident behind the rear seats.
These E class Cabriolets are highly prized and this 300CE for sale in Maryland adds celebrity on top of an already desirable package. This was the very car that starred in the movie "The Firm."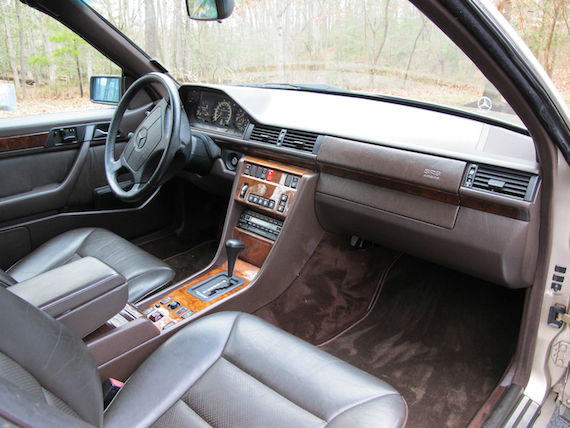 Year: 1993
Model: 300CE
Engine: 3.0 liter inline-6
Transmission: 4-speed automatic
Mileage: 81,000 mi
Price: $27,500 Buy It Now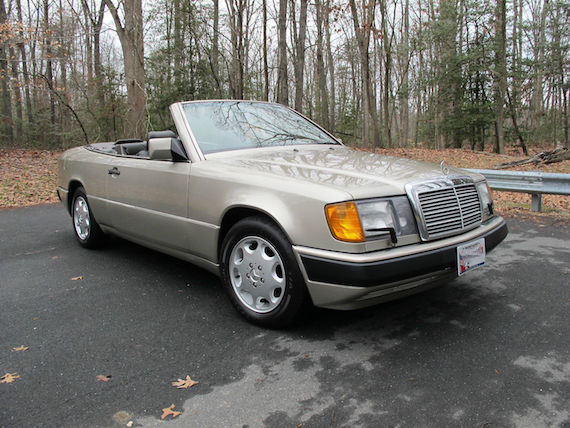 1993 Mercedes Benz 300CE

This 1993 Mercedes Benz 300CE is one of two cars that Mercedes Benz provided for use in filming the 1993 block buster movie "The Firm" starring Tom Cruise. The car comes with a letter from Mercedes Benz stating that the car was used in the movie. In addition to the letter from Mercedes Benz, I contacted the product placement company that represented Mercedes Benz. The product placement company confirmed, based upon the car's vin, that this car was one of two cars used in the movie. They also told me that both cars would have been used in the movie. One car, believed to be this car, would have been used in the scenes being driven by the actors. According to the letter from Mercedes, this car was used for the scene where Tom Cruise's character Mitch McDeere and his wife first take the car for a drive with their dog. According to the letter from Mercedes, the dog did a small amount of damage to the interior in the rear seat. These scuffs are still present and can be seen in the pictures. The other car would have been set up with cameras for scenes where the actors were having a conversation inside the car.

The movie history is consistent with the Carfax which shows that the car was not registered to its first owner until August 1994 when the car already had 16,000 miles. Finally, this is also consistent with the maintenance booklet for the car which shows that the car had its pre-delivery inspection performed on October 28, 1992 by a Mercedes dealer in Maryland. The car was dealer serviced at various locations when it was being used in the movie including services in Jacksonville, Florida and New Orleans before it was sold to its first owner in August 1994. There is information on the internet which states that the car was given to Tom Cruise after the movie. This is probably not correct, but based on the letter from Mercedes, he may have been loaned the car, which would explain why the car was driven 16,000 miles before it was sold to its first owner. However, this cannot be confirmed.

I purchased the car about 3 ½ years ago. When I bought the car, it was a good car with only 75k miles. I have enjoyed the car and improved the car to its current excellent condition. Currently, the car shows approximately 81,000 miles.

Exterior
The paint looks great. It looks like almost the entire car was repainted at some point. As a result, the paint is shiny and almost new, but there are a few areas that were not painted that show minor cracking of the clear coat. These areas do not show up in the pictures, but they include the two pillars on each side of the windshield, the panel that covers the convertible top when it is down and the small panel around the rear license plate.

The top appears to be original and shows some wear from being lowered and raised numerous times. It does not have any holes or tears and does not seem to leak. The power top goes up and down perfectly.

Interior
The interior is in good original condition. As shown in the pictures, there is some cracking and wear mainly on the driver's seat. The wood is in very good condition. Both sun visors are missing the covers that cover the vanity mirrors.

Mechanical Condition
The car is in excellent mechanical condition. As far as I am aware everything works including the power windows, power seats, the A/C and climate control and even the clock.

Some of the recent work includes:
July 2010 – brake flush, cooling system flush, A/C charged, air filter replaced
August 2010 – new seat belt presenter installed, new interior plastic trim installed
September 2010 – passed Maryland state inspection, oil & filter change
October 2010 -new trunk stops installed
December 2010 – new Bosch headlight doors installed
December 2010 – passed Maryland emissions inspection
June 2011 – four wheels professionally refinished & four new tires installed
June 2011 – 77,303 mi, four wheel alignment performed by MB dealer
September 2011 – new MB third brake light lens installed
January 2012 – various weather stripping replaced with genuine MB parts
February 2012 – wood console around floor shift professionally refinished
March 2012 – new MB front rotors and front brake pads installed, new MB speaker installed in dash
May 2012 – new driver's side genuine MB mirror installed
July 2012 – new hood release handle installed
October 2012 – new correct MB bumper covers installed
October 2012 – passed Maryland emissions inspection
December 2012 at 79,851 mi – oil and filter change
September 2013 – 4 new genuine Mercedes floor mats installed
December 2013 – headliner repaired
December 2013 – complete professional detail both inside and out including treating the paint with clay and a buffing wheel.
January 2014 – new serpentine belt, tensioner, tensioner shock, tensioner rod, and idler pulley installed

The car comes with its books, tools, first aid kit and numerous service records. This is a rare opportunity to purchase a wonderful car that is also a piece of movie history. These convertibles are only going to go up in value and this car is unusual because of its important movie history. I am happy to answer any questions or provide specific pictures of anything you would like. Good Luck!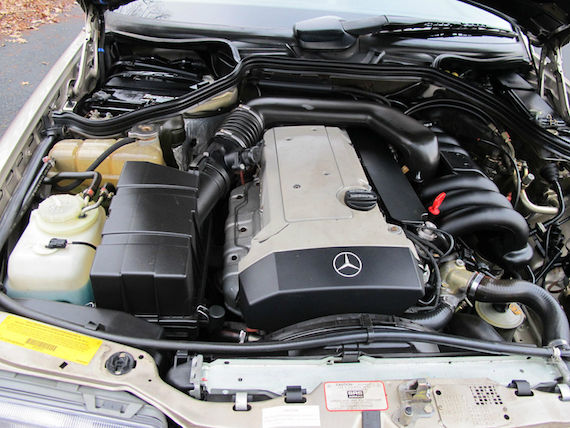 I've always been a big fan of the Smoke Silver over Tobacco leather color combination from Mercedes, as it lends a bit of a rich look worth of a drawing room. Like many 911s, the W124 Cabriolet is a fairly good investment when it comes to modern classics. I'm finding myself having a bit of trouble getting used to Mercedes' new styling language throughout the range, but revisiting an old favorite like this 300CE makes me remember why this marque, among all others, was a more frequent visitor in my family's garage than any other car.
-Paul