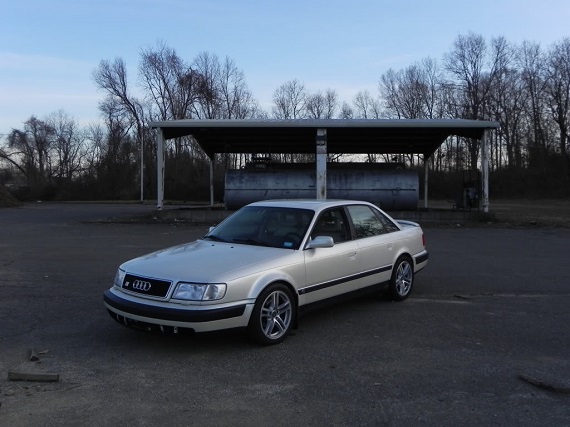 It was just a few days ago that we saw the last Audi C4 grace these pages, that time a Emerald Green S6. That car sure looked quite nice but was a little suspect given the lack of information regarding maintenance and was certainly well overpriced. Most of these sleeper super sedans fall in the $3,000 to $6,000 range, and while they're not spring chickens they offer a tremendous amount of performance for that investment. Considering what that amount buys you in the Audi 4000 market these days, these S4 and S6 sedans are a downright bargain. If you're willing to forgo looking for a low mileage example that is 100% pristine and instead focus on a solid driver that has been maintained, there are even more options that are affordable than just about any competition. Today's first year 1992 S4 is no exception to this rule, with a strong history of recent maintenance and a desirable 01E S4 6-speed swapped in place of the original 5-speed: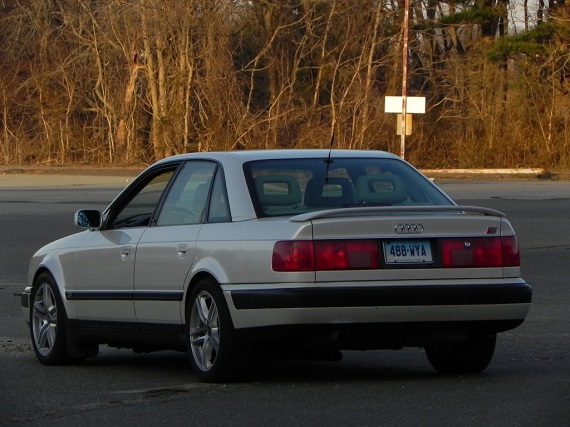 Year: 1992
Model: S4
Engine: 2.2 liter turbocharged inline-5
Transmission: 6-speed manual
Mileage: 225,000 mi
Price: $3,700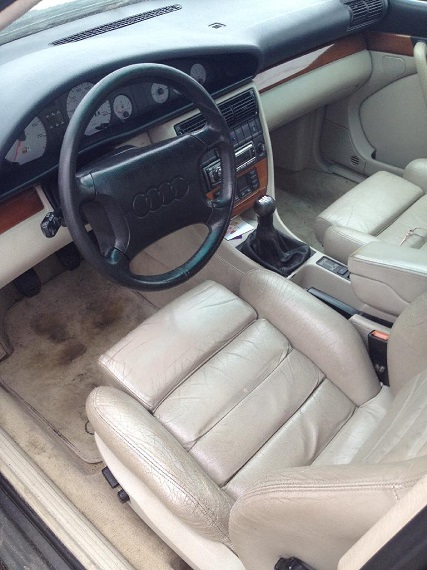 My car:
This S4 has been my daily driver for 5 years and I have always been fastidious about maintaining it properly. I have an Excel spreadsheet documenting work done to the car during my ownership from 2008 at 165,000 miles, and service records dating back to 1995 at 30,342 miles. It was a southern car, then a California car, and has only seen winter for the last 7 years. It has a clean Connecticut title.

Model overview:
The C4 Audi S4 (UrS4) was Audi's flagship model in the 90's with a sticker price at the time of $50,000–the car is much ahead of its time. The 1992 model also has some extra features that later models didn't get (Quattro script glass, trip computer, thicker leather used for seats, etc).

Recent maintenance:
– 222k: Power steering X-plug replaced.
– 220k: Starter and ignition switch.
– 215k: Voltage regulator
– 205k: Full timing belt service–Timing belt, water pump, timing pulleys, serpentine belt tensioner/belt/pulleys, crank bolt, hardware.
– 205k: Replace all four wheel bearings, rear brake lines, Thermostat
– 204k: New windshield and rubber gasket
– 202k: A/C Recharge and convert to R-134A
– 197k: Fuel pump and fuel filter
– 195k: Replace springs and shocks with Koni/ H&R29800, rear control arm/tie rods, rear strut bumper stops, upper strut mounts, strut bearing, dust boot, ball joint bolt.
– 195k: Replace transmission with 6spd EDU unit from B5 S4 with 80k miles.

Exterior:
– The body is structurally in good shape.
– Paint is showing signs of typical clearcoat failure that these cars are prone to on horizontal surfaces like roof and trunk.
– Minor dings and chips, mostly around the grill and below the headlights.

Interior:
– Leather is in good shape for the age, with some wear on the driver's seat outside bolster.
– Headliner is sagging

Motor and Transmission:
– MRC Stage 2 software (~290hp)- mapped for 91 octane gas
– 6-speed EDU transmission from B5 S4 installed
– Southbend Stage 3 Clutch
– Stebro cat-back stainless-steel exhaust
– BillZCat Aluminum Short Shift Kit (Now 034 Product)

Wheels & Tires:
– 16×7.5″ Audi UrS6 Avus wheels/ General Altimax Arctic Tires, used for about 10,000 miles.
– I may discuss sale with the 17×7.5″ R8 replica wheels with Hankook V12 Ventus tires.

Stereo and Electronics:
– Alpine CDA-9856 Head Unit with KCE-422i iPod Direct Connect and Remote Control
– Alpine MRP-F450 4-Channel
– 400-Watt Amplifier – Pioneer TS-G1041R Front Speakers
– Sony XPLOD XSV160HP Rear Speakers
– Pre-Wired with RCA connects to add a Subwoofer

Full Disclosure of all current issues with the car:
– Power steering system needs to be attended to. Hoses are weeping in more than one spot, but the rack or pump don't feel different or make any noise.
– Will not pass emissions in CT. Will need known-good cats to pass, or to be registered in a state where it's exempt or there is no sniffer test.
– It is using oil–about 1qt every 1200 miles. I replaced the turbo with a used one 50k miles ago, but I believe this is the reason for the oil usage again. Car still runs very well and boosts/pulls fine.
– Moonroof does not function
– E-brake sticks. Cables are new, but calipers are the issue.
– Windshield washer reservoir leaking–but the 1992 model has a secondary reservoir that I have been using as a backup.
– Cluster was replaced with a brand new one around 139,000 miles, so the new cluster reads 85,000.

Photos: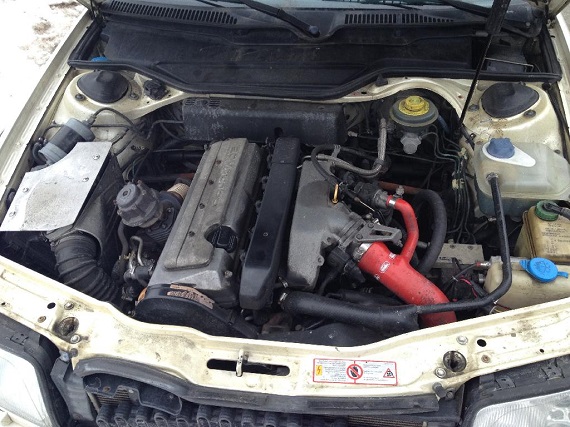 Second only to Emerald Green seems to be the number of S4s that were made in Pearlesant White Metallic, a bit of a shame because like the V8 quattro it immediately dates the car. The pearl isn't a bad color, it's just a very hard color to keep looking good 20 years on. This particular example also has the not-so-hard wearing Ecru that tends to over-show wear compared to the black and silver interiors. Aside from that, the car presents pretty well. I'm not bothered that the R8 replica wheels are negotiable; I'd leave them out and use the saved money to hunt down some Borleo 17″ alloys that make these cars pop. The upgraded suspension, 6 speed conversion and A/C and timing belt maintenance are all quite a benefit to the future owner, and while the car still has some needs – such as the expensive power steering hoses – overall it's priced quite aggressively considering the condition. Looking for more car for your money? Right now, it doesn't get much better than this.
-Carter