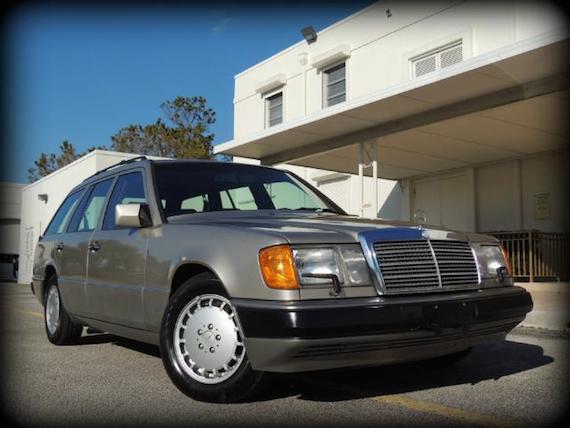 We're in the midst of planning another Wagon Week here at GCFSB, but until then, let's take a look at one of our favorite 5-doors, the Mercedes-Benz W124 estate. Long before SUVs like the ML, GL and GLK roamed the earth, Mercedes' mainstream utility vehicle was their mid-sized estate vehicle. While a few coach builders produced estate variants after World War II, Mercedes' first in-house effort was the W123 estate of the late 1970s. This car has become the darling of the biodiesel set, attracting folks looking for a bit of panache with their free motoring. The W124 estate did an excellent job of picking up where the W123 left off, combining the classic hallmarks of Mercedes-Benz style with a good balance of luxury, utility and durability that kept customers coming back to the showrooms. This W124 estate for sale in Florida has escaped the ravages of hard duty, showing just under 80,000 miles on the odometer.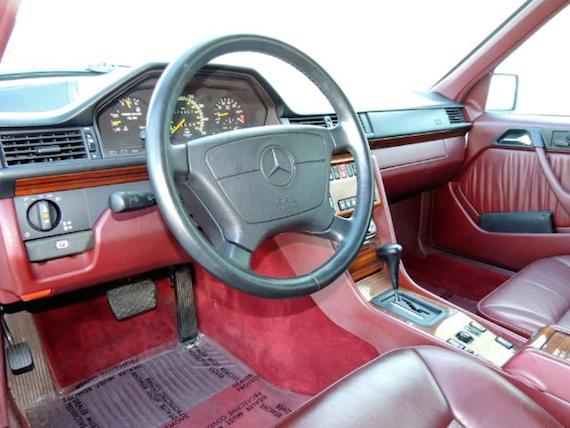 Year: 1993
Model: 300TE
Engine: 3.2 liter inline-6
Transmission: 4-speed automatic
Mileage: 79,352 mi
Price: $7,800 Buy It Now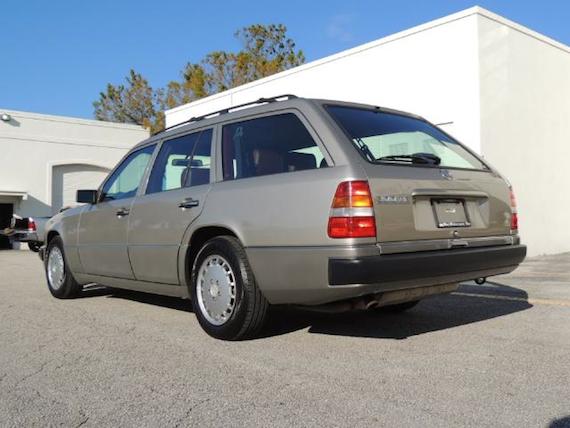 Hello and thank you for viewing another Premium Listing from Mint Motorcars. Up next is a Mercedes 300TE with only 79k original miles. This Wagon has only been driven an average of 3,500 miles per year. The CarFax report shows the vehicle was driven consistently over the years with no major mileage gaps. CarFax also shows this to be an Accident Free, Three Owner Vehicle, with excellent dealer service history for the entirety of its life.

The condition of this Mercedes is on par with the mileage. It could easily pass for a much newer car. All of the electrical and mechanical functions work exactly as they should. The suspension feels compliant over the road and the engine/transmission perform flawlessly. Theres even a near new set of Near New Tires installed. Always garaged, the exterior is in excellent condition. This is also true of the leather, wood and carpets.

Overall, this Benz can be described in two words Near Flawless. Its quite simply as nice as you will ever find. This is the type of car you can buy with the satisfaction that you own probably the nicest 22 year old Wagon in the country. In just a few short years this Mercedes will be collector car status and the price just goes up from there. Weather you plan on keeping it for just a few years or putting it away forever, your friends will marvel over such a fine vehicle.

Remember, only one person ends up with the car everybody wants. Spring is right around the corner. If you let one like this hang out there for too long, you will loose it to someone who is absolutely sure they deserve the best. Trust me, these people are out there.

If you would like to discuss this 300 in depth, call Tom at (954)461-1892. This is the preferred method of contact over email, so please call. Thank you for taking the time to read this listing thoroughly and Good Luck.

BEFORE ACCEPTING ANY OFFERS, WE MUST DISCUSS THE SMALL DETAILS LIKE PAYMENT OPTIONS, SHIPPING/DELIVERY/AIRPORT PICK-UP TIMES, ETC ETC. SO IF YOU ARE AN INTERESTED BUYER, PLEASE CALL US FIRST (954) 461-1892. NO BIDS WILL BE ACCEPTED BEFORE SUCH. THANKS.

We are a licensed and bonded dealership in Florida and can assist with nationwide shipping at GUARANTEED lowest rates. NOBODY can beat our shipping rates so call for an estimate. Sales tax and tag fees apply but ONLY to Florida residents (unless driven on a Florida road). Out of state buyers DO NOT owe us sales tax/tag fees.

Our ebay feedback is 100% and for a good reason. We've been selling cars for 30 years, and on ebay for over 7 years. We've earned a solid reputation which we nurture with every car that we sell regardless of price. We finely pick our inventory and price cars reasonably. Due to our low overhead and company costs, we are able to provide our clients and friends the most competitive prices. No fancy marble floors and salesman in suits and ties. Just good quality cars stored safely and priced reasonably. – Mint Motorcars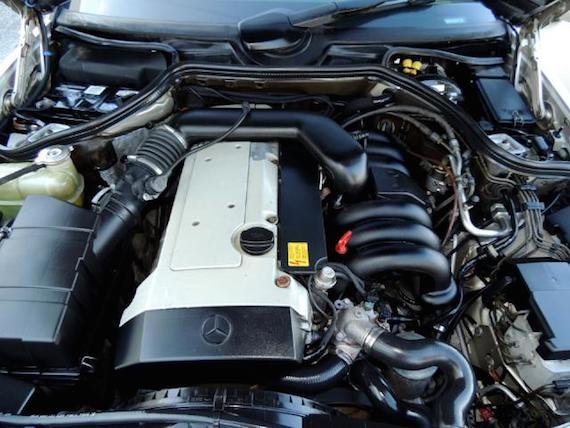 It's rare you see these W124 estates in such good nick, as they truly were used as intended. There's a few flaws on this one, such as a tear in the leather on the rear facing seat and the bottom lip of the front bumper that appears a bit warped on the drivers side. Ultimately, that's not bad considering the car's age. Given the strong money that its predecessor, the W123 estate, is pulling these days, a 300TE like this represents strong value for a classic Mercedes estate.
-Paul