The 1993 Porsche 928GTS we saw last Friday raised the question of how high is too high in terms of mileage. The popularity of the GTS these days still has people clamoring for the well-used examples, given this Porsche's rarity. Another rarity to emerge from Zuffenhausen did not have the Porsche crest on its hood. Rather, it had the Three-Pointed Star. The 500E/E500 is one of the most legendary Mercedes-Benzes to emerge over the last three decades. Few were built, but they still made an impact. This 500E for sale in Las Vegas has over 188,000 miles on the clock, but has been in the care of just two owners, having been serviced at a Mercedes dealership all its life.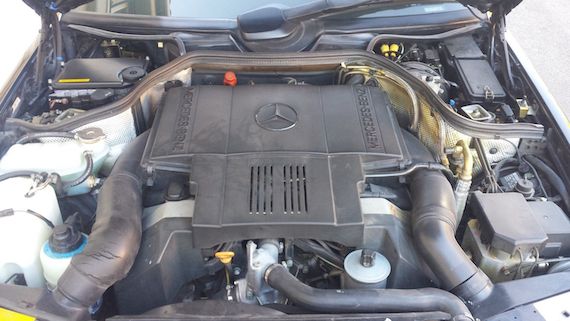 Year: 1993
Model: 500E
Engine: 5.0 liter V8
Transmission: 4-speed automatic
Mileage: 188,800 mi
Price: No reserve auction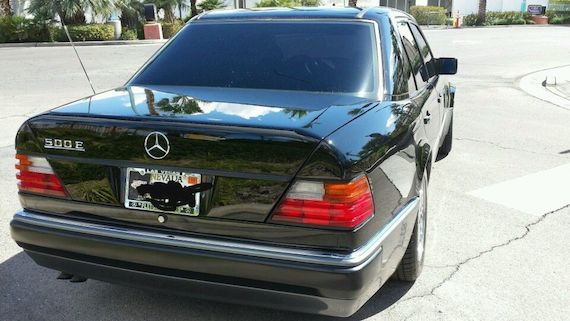 Up for auction is a rare 2nd owner 500E. 702-806-5526 (Ryan) This has been Serviced only at an authorized Mercedes-Benz dealers its entire life. We have records as far back as 1994 with 3800 miles.
This has been owned by a Mercedes-Benz employee for the last two years. It was purchased from the original owner.

As you can see in the pictures this vehicle has been well maintained and garage kept! NO RUST! IT'S BEEN IN LAS VEGAS ALL ITS LIFE! NO RAIN HERE!

Exterior has neve been repainted nor has any frame/structure damage. It has a few minor dents that you cannot see unless you're eye level with the panels. Front hood/grille chips are from the highway miles as any vehicle will have with 188k miles.

Interior is excellent, considering the age/miles. No rips or tears on any of the seats. Door panels are all in tack, rears ash trays extend and are there.

Sunroof is fully operational

Power REAR Sunshade works

Front HEADLIGHT WASHERS are fully functuonal, I'm sure not may are with these miles. (Shows the care that went into maintaining this)

Front Left and Right seat heaters are operational.

Cruise Control is fully operational

All interior lights are functional

Power side mirrors are fully functional

Mechanically the car is a dream. The only small issue is that when starting cold it has a rough idle until it warms up (about 5mins). There are no check engine lights, the vehicle accelerates an shifts perfectly even when cold. Passes smog as well, if your state requires.

This car churps the tires when accelerating hard, it has lots of power, traction control is fully operational 🙂

Repairs/Maintenence (most recent)

1. OIL CHANGE/ FRONT BRAKE PADS AND ROTORS — 12/12/2014— 186,680

2. REAR BRAKE PADS/ROTORS—11/27/2014—172,592

3. FRONT WHEEL BEARINGS / UP SHIFT VALVE/ POWER STEERING PUMP/ OIL SUB PAN/A/C HOSE FROM FROM FUEL COOLER/OIL CHANGE/ INGITION LOCK/TUMBLER
173,162— 01/2012 –$5000 IN REPAIRS

4. DISTRIBUTER CAPS/ROTORS/SPARK PLUGS/ COOLANT SENSOR —170,751—10/2012—$1600 IN REPAIRS

5. ARS LIGHT CAME ON– REPLACED THROTTLE ACTUATOR —169,315–$2000 IN REPAIRS

6. FAN BELT/ BELT TENSIONER/PULLEY/ FRONT BRAKE PADS ROTORS/WASHER BOTTLE/HEADLIGHT WASHER PUMP/ OIL CHANGE—163,576–2/2012– $2500 IN REPAIRS

7. RIGHT REAR WINDOW REFULATOR/ COOLANT EXPANSION RETURN HOSE/–159,996—10/10/2011–$1600 IN REPAIRS

Shipping–

I will help coordinate shipping BUYER PAYS FOR ALL SHIPPING FEES…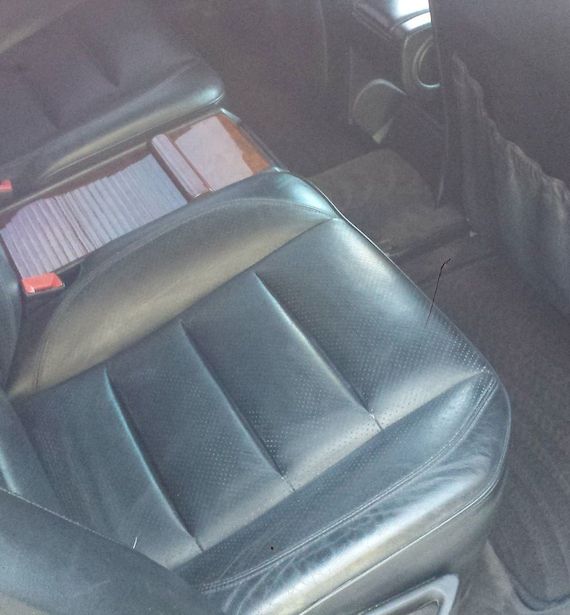 Even though they are rare, you do see a good number of 500E/E500s trade hands on a regular basis. Sorting the good ones from the bad isn't always easy. To be honest, the mileage on this one put me off at first, but after delving into the seller's description, it assuaged a lot of my fears. Better pictures in the ad would have helped this car's cause, of course. The higher mileage will effect the bottom line of this one, but given the two-owner, well-documented history, some of that deficit will be made up. We saw a 1992 500E with 142k miles sell for $9,299 last October. Only a little time has passed, but I wouldn't be surprised if this one passes the $8,00 mark.
-Paul