As the ultimate expression of the Porsche 928, the GTS has always garnered its fair share of admirers, myself being one of them. These particular 928s still command strong values, with some lower mileage examples known to have fetched over $40,000 in some cases. This particular GTS caught my eye as it is the more desirable 5 speed manual and is priced in the mid $20,000 range. The car is closing in on 100,000 miles, but someone has obviously taken good care of this vehicle over its lifetime, looking at the close-up photography. This GTS would look more sporting in a shade or red or black, but the Amazon Green over gray leather is subtle and lends an air of class to this car.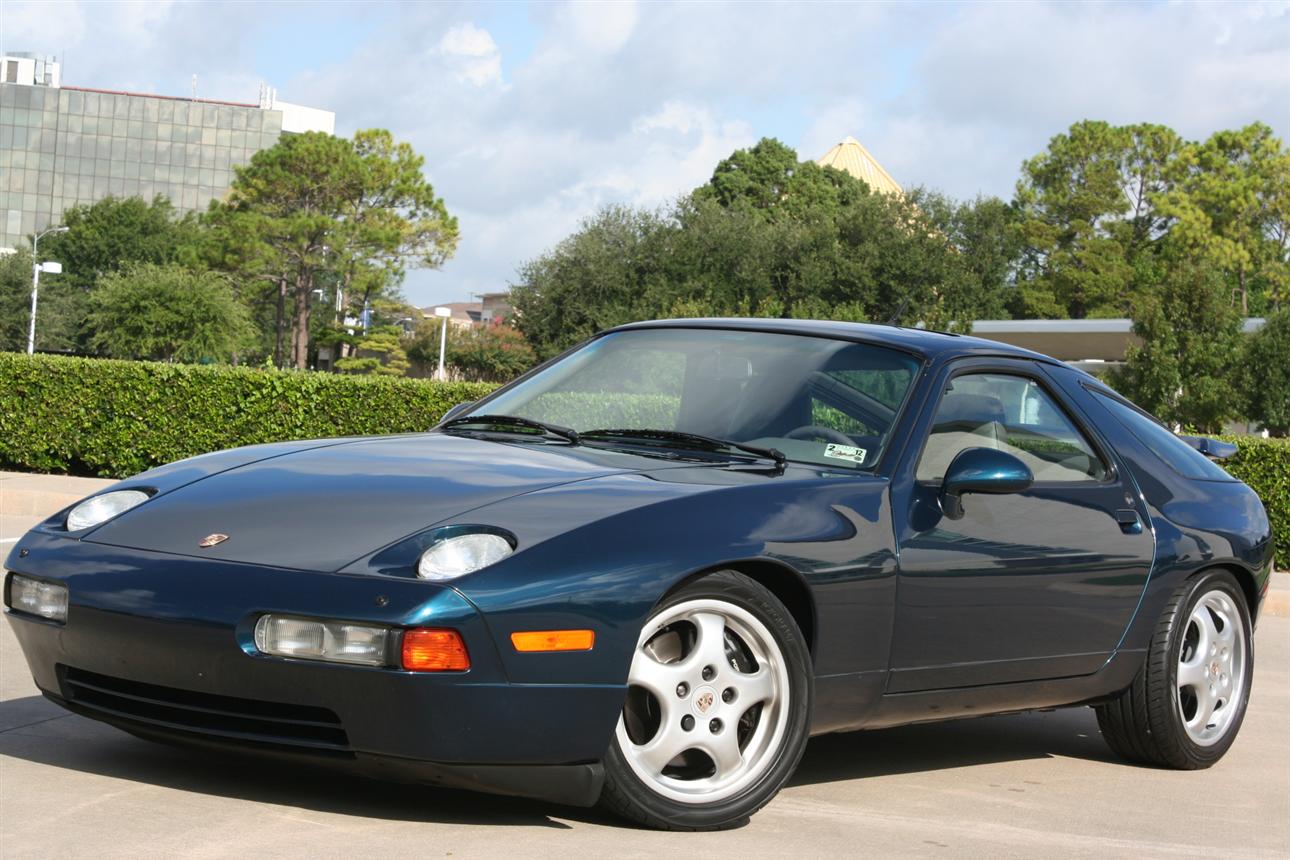 Beautiful, Rare Amazon Green Metallic / Classic Grey 1993 Porsche 928 GTS

Rare 5 Speed Manual Shift Transmission. Fully Equipped with With All Standard Porsche Equipment Plus Optional Rim Caps W / Porsche Crest.

Sport Shock Absorbers, Supple Leather Seats, And No Rub Strips. Original MSRP $87,102. Only 99 K Two Owner Miles, Second Owner Purchased Vehicle In November 2000 With 18 K Miles! Dealer Serviced, And Also Here In Houston, TX By Sam Shahala @ Pro Technik Porsche Repair Service. Complete Service History From Day One, All Books / Records. All Services Completed including 60 K With Timing Belt Replacement, Steering Rack Replaced @79 K Miles, Complete Clutch Assembly Replaced @ 90 K Miles, PSD Unit Just replaced 2010, And Four Tires Replaced With Yokohama S Drives, Also 4 Wheel Alignment Done.

Vehicle Runs And Drives Excellent, No Wrecks Or Accidents, All Original, Body Very Clean, No Door Dings, Only A Few Very Minor Blemishes on Body, Blemish On The Hood, Appears The clear Coat Was Buffed Through In Two Areas, Did Not Repaint, Wanted To Leave Original.The Interior Is Near Perfect With Only Very Minor Wear On The Drivers Seat Bolster, Carpets Very Nice Condition, Obvious Vehicle Was Garaged / Kept Under Cover, Dash Perfect With No Cracks. Right Fog Lamp Cracked, Will Provide A Replacement As Soon As One Can Be located. If You Are In The Market For A Rare, All Stock, Original Porsche 928 GTS 5 Speed Manual Shift, You Have Found It !

Vin # WP0AA2920PS820093
Miles: 99,338
I have always wanted a 928 since I was a kid in the early 1980s and got the chance to sit in the drivers seat of the 928 my doctor was driving at the time. The styling has aged really well on these cars and while the asking price isn't unreasonable, if someone could grab this car for around the $22,000 to $23,000 range, it would be rather well bought. This car reminds me of Porsche in its heyday, when the earth was free of bloated Cayennes and Panameras that were styled by people with no sense of proportions.
-Paul