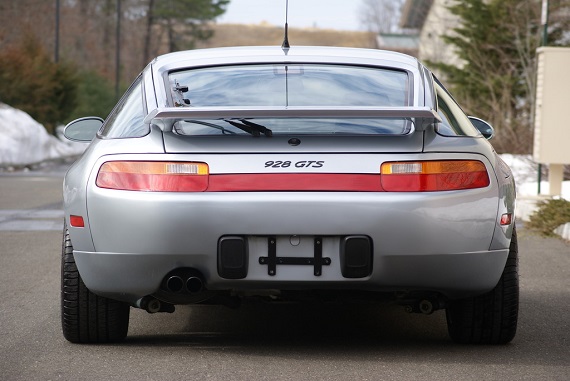 It feels like it has been forever since I featured a 928 of any year, let alone a GTS, the last of these great Porsche grand tourers. As I come back to one now I am immediately struck by how good these cars still look. They are truly a timeless design that was well ahead of the game when they debuted. The interior pretty clearly dates these cars to the '90s, but from the outside only the pop-up headlights really hint at the 928's age. That design, along with quite a few other superb qualities, haven't gone unnoticed as the GTS has become pretty highly sought after among Porsche enthusiasts, especially in the rare case of finding one with a manual transmission. This one happens to be an automatic, but there's still plenty to love here and that automatic should come at a substantial discount over a comparable manual-equipped GTS. Here we have a Polar Silver Metallic 1993 Porsche 928 GTS, located in New Jersey, with Black interior and 34,595 miles on it on offer with no reserve.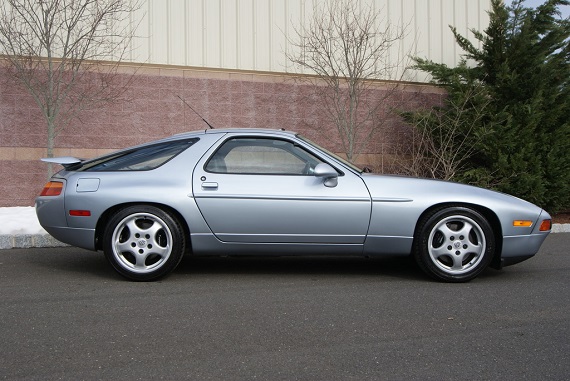 Year: 1993
Model: 928GTS
Engine: 5.4 liter V8
Transmission: 4-speed automatic
Mileage: 55,995 km (34,794 mi)
Price: No Reserve Auction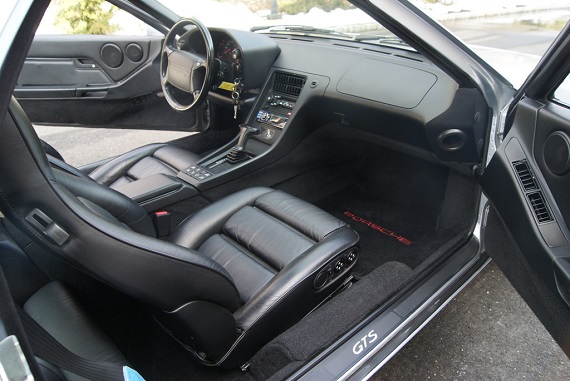 1993 Porsche 928 GTS

55,595 KM

34,794 Miles

Polar Silver with Black leather interior and Black carpets.

Factory options include:

Canadian Specification, Heated Seats Left & Right, Protective Side Moldings, Sunroof, AM/FM/CD-1 Radio/CD.

This 928 GTS is a North American model.

Having been originally delivered to Canada, the odometer is in Kilometers.

Other than the odometer, this 928 GTS is exactly as a USA specification model 928 GTS.

Owned from new and cared for by Porsche enthusiasts, this 928 GTS is absolutely exceptional in all respects.

This 928 GTS has been serviced and cared for when and where need at all times.

Only "406" 928 GTS' (automatic & manual versions) were imported to the USA during the model years 1992-1995.

Only "29" 928 GTS' (automatic & manual versions) were imported to Canada during the same time frame, making this 928 GTS quite rare.

Three owner vehicle with documentation of ownership.

Current owner had this vehicle comprehensively serviced at Eurotech Imports in River Grove Illinois on 1/29/15.

Receipts for this service ($4701.00) will be included with the sale.

The vehicle runs and drives as a well maintained low mileage Porsche should.

All power options function 100% and AC is ice cold.

All books, keys, tools, and receipts for recent services are in order.

Located in Central NJ 07753.

Contact Dean at 848-459-7776.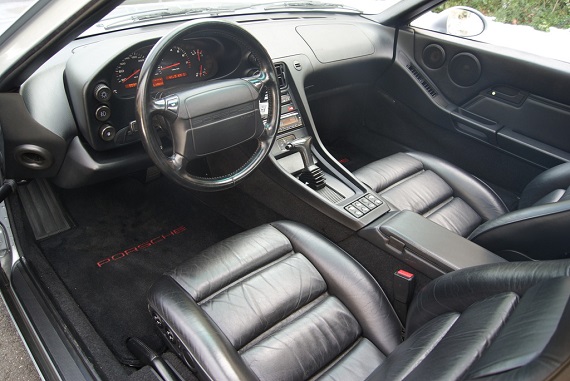 Another aspect I enjoy about this particular 928 is that it is one of the few that I have seen that came without a Grey interior. That could be entirely anecdotal since I don't know how the production numbers broke down, but I've never been a huge fan of the grey and even in black the interior simply looks better. Paired with Polar Silver the combination is understated and classic, but still interesting enough to draw attention. As the 928 is known for being an expensive car to maintain when one hasn't been cared for properly it's nice to come across examples that appear in excellent condition, but prospective buyers will still want to do the legwork to verify that apparent condition. It sounds like the available documentation is only limited to recent service, so a thorough PPI will be in order, and given that this 928 seems to have lived its entire life in less-than-ideal climates some general caution may be necessary. Still it looks great and that's always a nice place to start. Bidding remains fairly reasonable at $38,601.56 and given that there is no reserve then we know this car will be sold.
-Rob