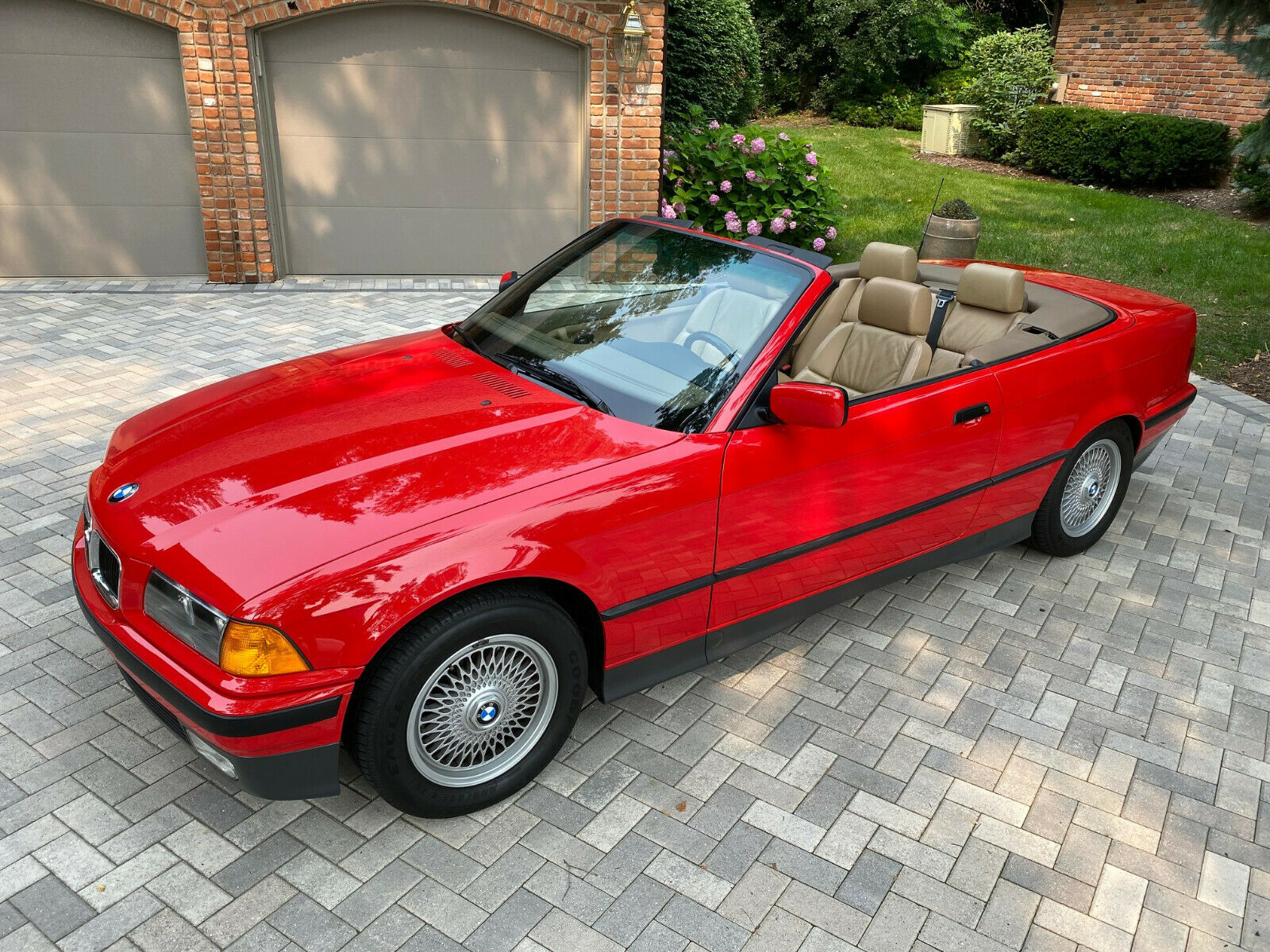 The expensive E30 'verts got you down? Not to worry, there's always the smash success follow-up, the E36! And looking light it's ready for Charlie Sheen to abduct Kristy Swanson, this particular car might just be the one for you. It's a fairly early example with the Sport Package 2, which gave you the standard affair of front sport seats. But in particular there's one thing that caught my eye here, and its the wheels. Early Sport Package 325i models were also equipped with 15″ Style 17 wheels, which may go down in history as one of the most difficult wheel designs to clean that were ever offered by the company. Seriously, look at them. You have the normal outer basketweave openings that will test your fingers' ability to survive a normal wash. But inside of those are a second row of even smaller openings that are so impossibly shaped and sized, it's just not possible for normal devices. They're so small, in fact, that my fall back – old toothbrushes – are also useless. What does fit in there? Q-tips. And it's not like there's just one – there are 30. Each wheel. And that's, of course, in addition to the 30 OTHER holes. Not done yet, the Style 17 then offers you a further two sets of inner recesses – 30 for the outer, and…you guessed it…30 for the inner. That makes a total of 120 crevices on each wheel for the notoriously dusty BMW brakes to fill with adhering dust. You're looking at nearly 500 total little detailing spots on just the wheels; it's enough that they should have to provide health benefits for your service.
Still, they're quite a pretty design and rarely seen today….for some reason (or, maybe 480 reasons!). Couple that with a nice color combination, a five-speed manual, a limited-slip differential, and just 18,200 miles from new? Well, it's certainly impressive.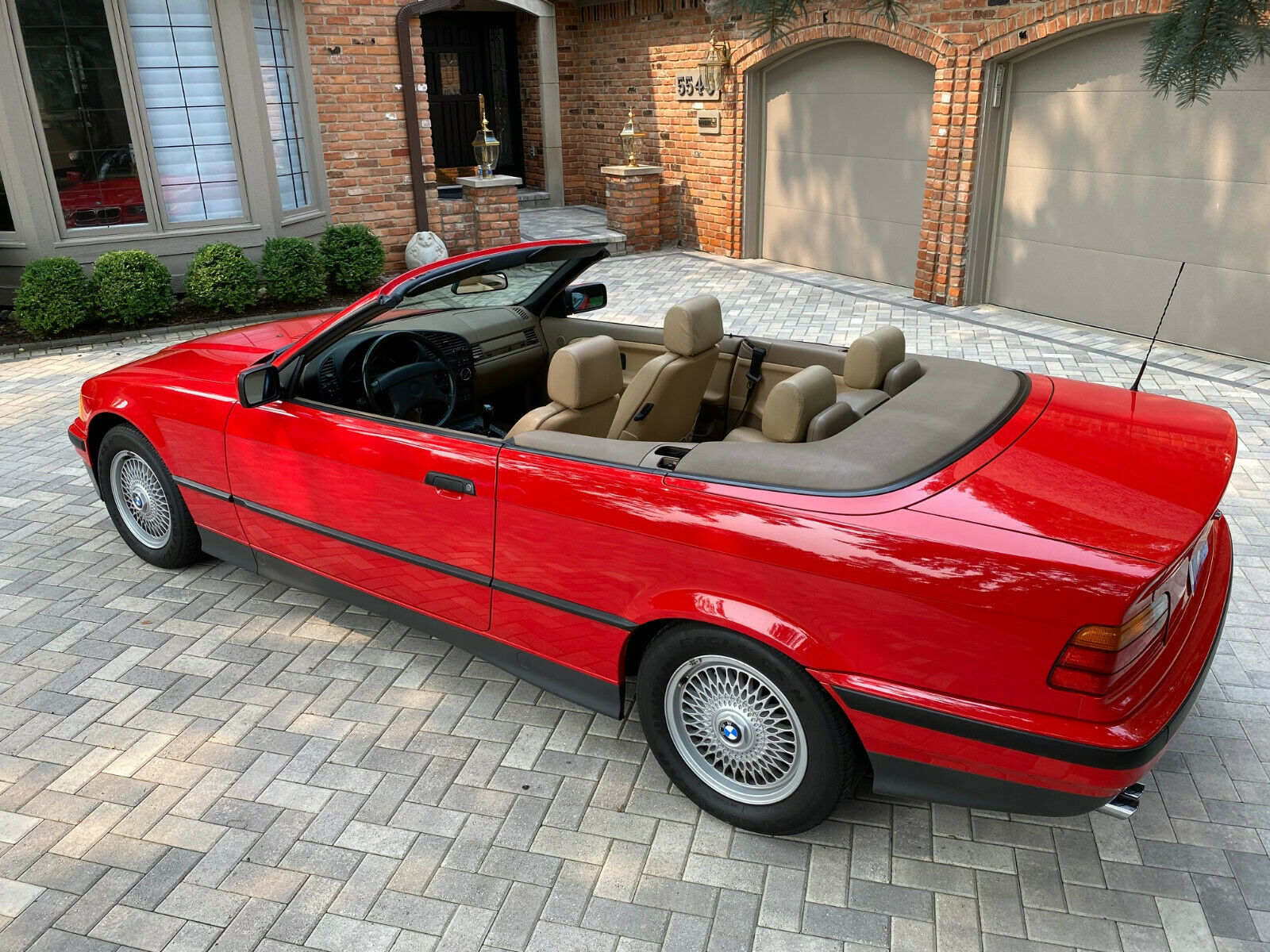 Year: 1994
Model: 325i Convertible
VIN: WBABJ5323RJC79760
Engine: 2.5 liter inline-6
Transmission: 5-speed manual
Mileage: 18,200 mi
Location: Troy, Michigan
Price: Reserve Auction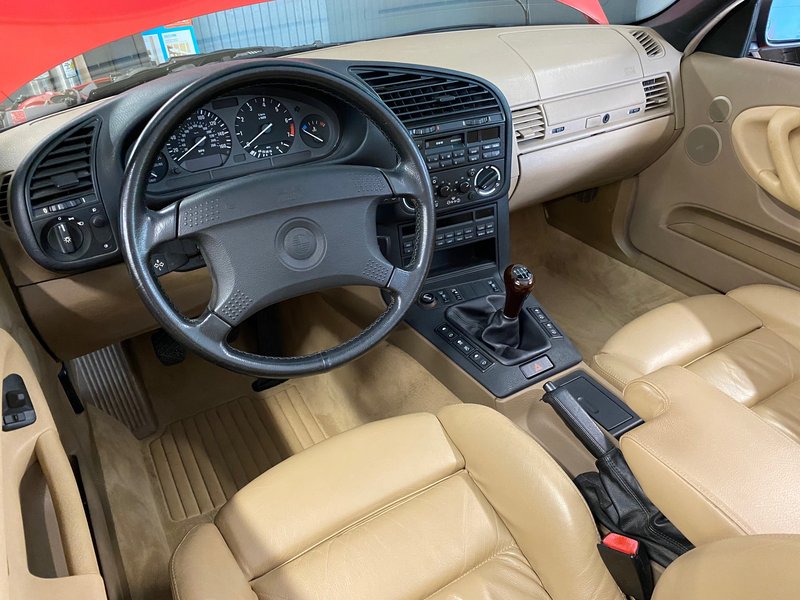 1994 BMW 325 IC Convertible -Red w/Sand -1 Owner -18,200 Miles

Our seller purchased this well-loved and cared for BMW from the dealership when new, 24 years ago! It's finished in Bright Red (factory original) with Sand Beige Leather and a Black Convertible top. We think you will agree when you see it in person, it would be close to impossible to find a better example of this sought-after BMW Convertible. Look closely at the pictures and when you see it in person… overall you'll agree, it's hard to imagine keeping an automobile in this condition over so many years. It was not sent out for professional detailing, so you are seeing it as it is driven. Minor imperfections, simply from age, include the plastic surround binding on the back window of the convertible top (as seen in the pictures). The body and paint condition is immaculate. The interior is as impeccable as you would expect. There are no known mechanical defects or deficiencies, and of course, we welcome a qualified mechanical inspection. Please see the picture of the original MSRP "window sticker" for the full factory equipment.
Options beyond the standard equipment include:
Sports Package 2 (note the upgraded seats and wheels with this option)
Roll Over Protection
Heated Seats /Mirrors
Limited Slip Differential
On-Board Computer
You'll appreciate the ease and convenience of the one-button operated power top, and if you are a serious BMW driver, you'll love the 5-speed manual transmission.

VIN: WBABJ5323RJC79760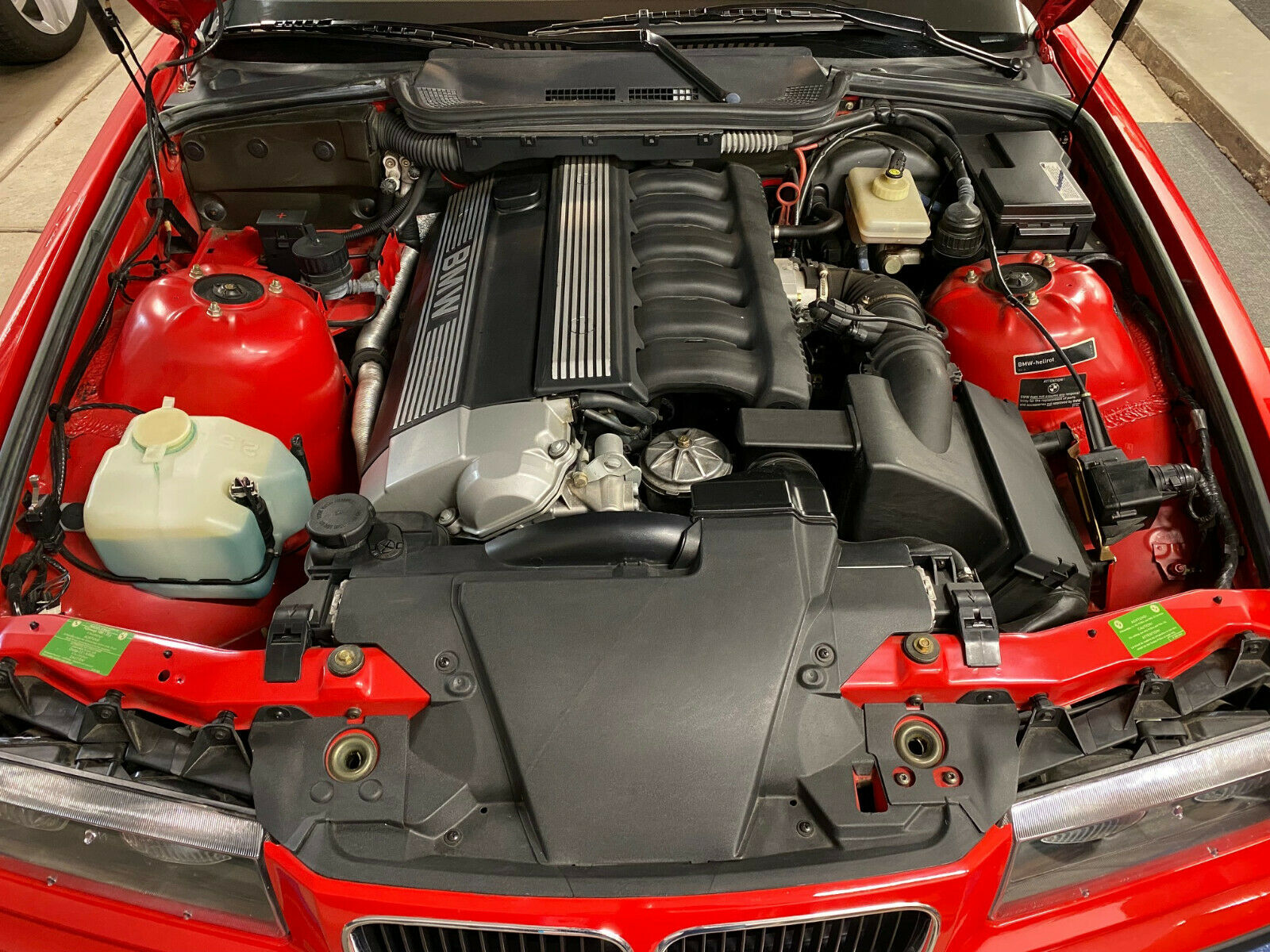 I actually looked at a quite similar '95 back in 2020, albeit a non-sport with an automatic:
That car was also quite clean and nearly equal mileage, and it had a rare hardtop. But this car is much more desirable, with the trio of a sport package car with the manual and limited-slip differential being paired with low mileage. Bidding has been pretty quiet so far; but as normal I'm not sure this is really the right venue for an example like this. The asking price on the last one was $25k, at which point you're firmly into nice M3 Convertible territory – nevermind the much nicer interior of the later E46, or even a slick E93. Heck, you can get an E93 M3 for the price of the automatic '95 from last year. As was said last time, this car has a pretty limited market when it gets much more expensive, because let's be honest – 1994's The Chase just wasn't a very good movie.
-Carter