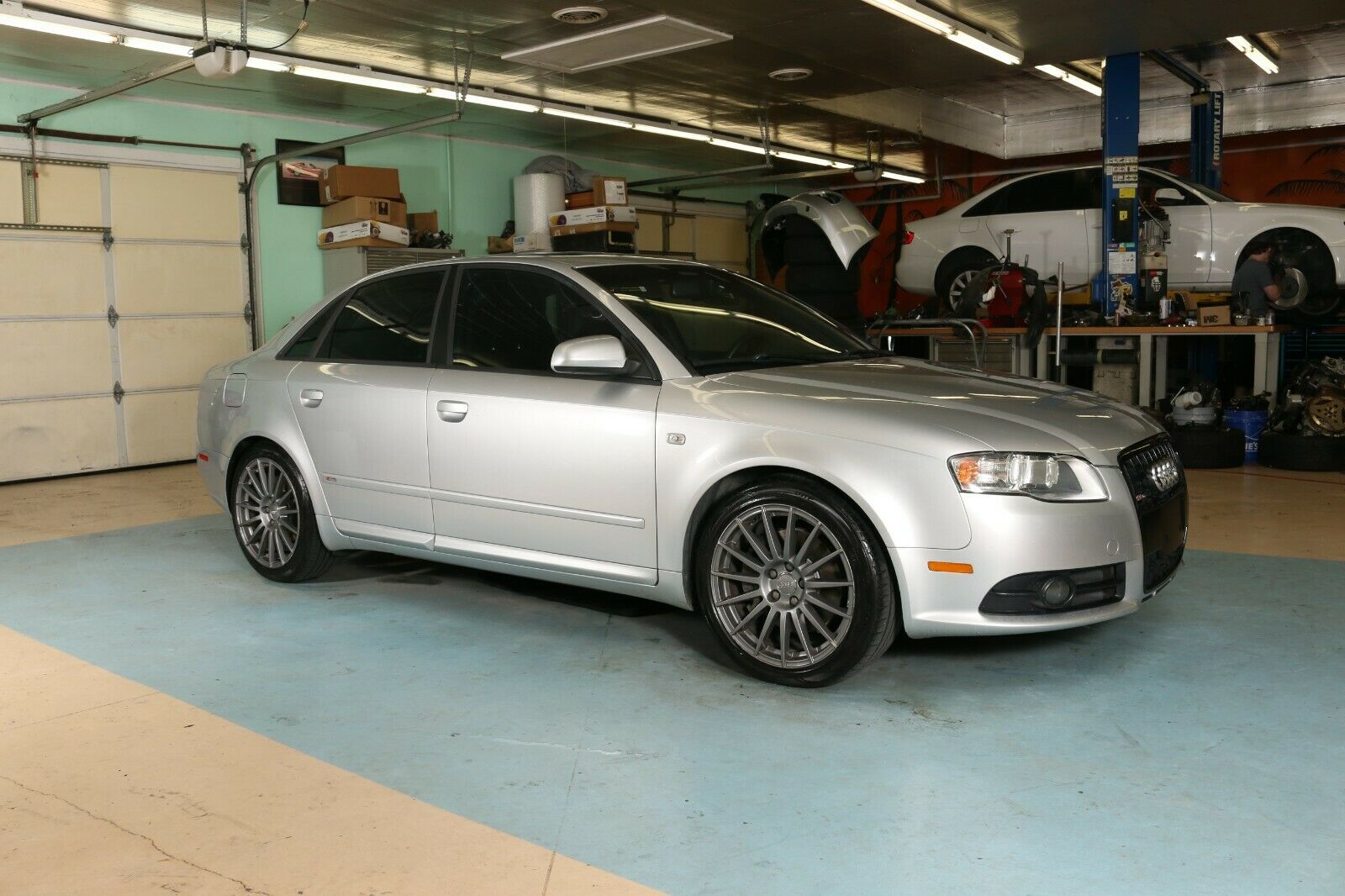 From a wheel that was pretty but let the car down, I'd like to move to a wheel that was pretty and really made the car. In the case of today's A4, it had all the boxes ticked out of the gate: click the S-Line package on your order form, as many did, and you snuck an extra $2,000 out of your bank account. That got you a black-only leather interior, the 1BE sport suspension, brushed aluminum trim, a S-Line 3-spoke multifunction steering wheel, 18-Inch 5-Arm quattro GmbH Wheels with 235/40 All-Season Tires, S-Line door entry plates, and aluminum optic pedals. Considering what Porsche charges you just to take a radio out of a car, that's not a bad deal, all in all. You then had the option to click the special package on the special package: the Titanium Package. This gave you blacked out trim inside and out, a black headliner, and the special Ronal-made 15 spoke quattro GmbH wheels in 18″ and finished in titanium, of course.
Sure, the rest of the stuff was nice, and in fact you could get these wheels on other A4s as well. But while I usually don't love dark-toned wheels, the dark finish on these Ronal wheels, the shape, the stance…everything worked just right to make a really awesome package on the B7. I'm not alone in thinking this, as the B7 Titanium cars typically hold the highest value in the marketplace for this generation of A4. So, let's take a closer look at this one: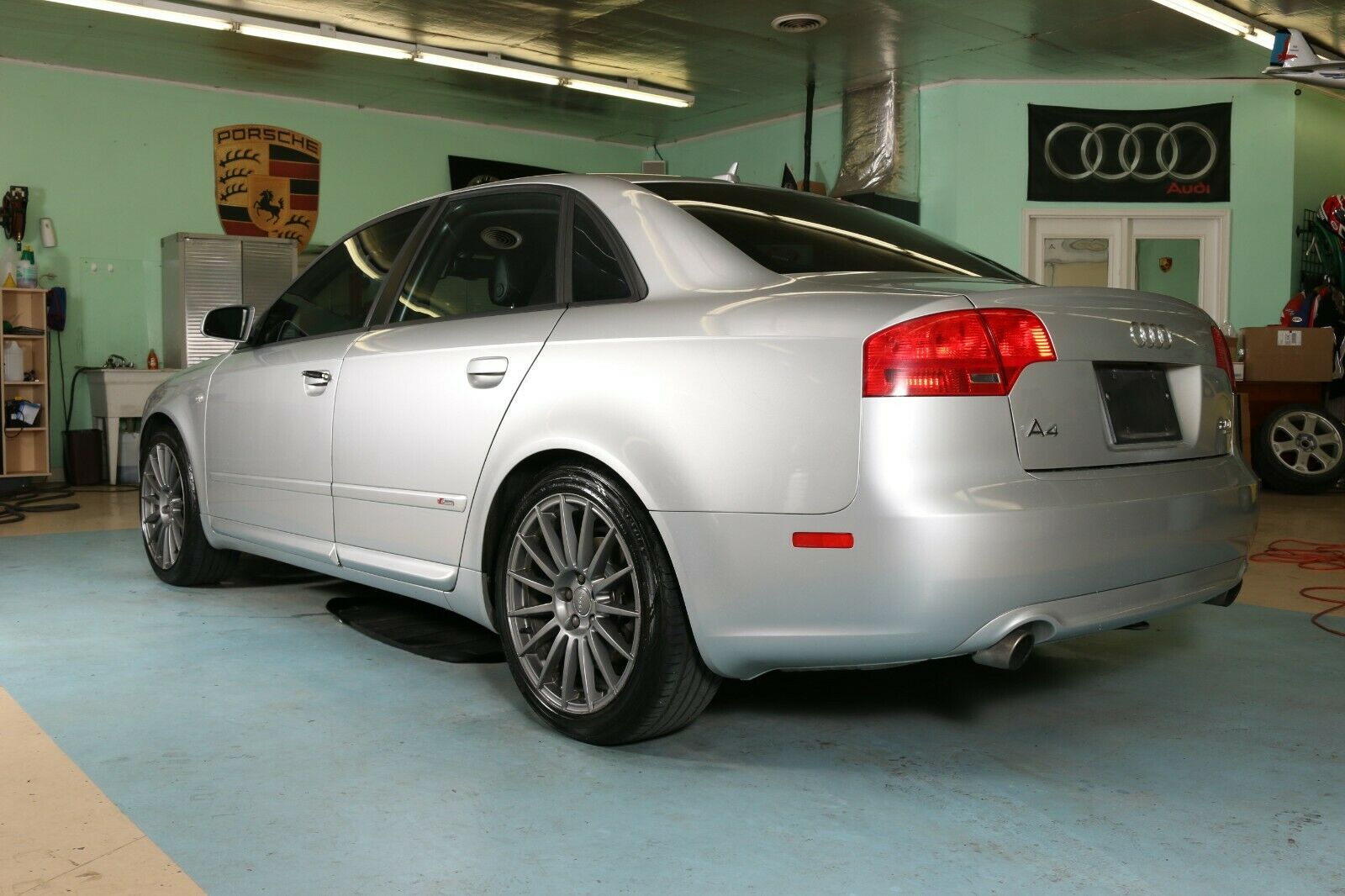 Year: 2007
Model: A4 2.0T quattro S-Line Titanium Package
VIN: WAUEF78E17A094274
Engine: 2.0 liter turbocharged inline-4
Transmission: 6-speed manual
Mileage: 110,700 mi
Location: Clarksville, Tennessee
Price: $11,900 Buy It Now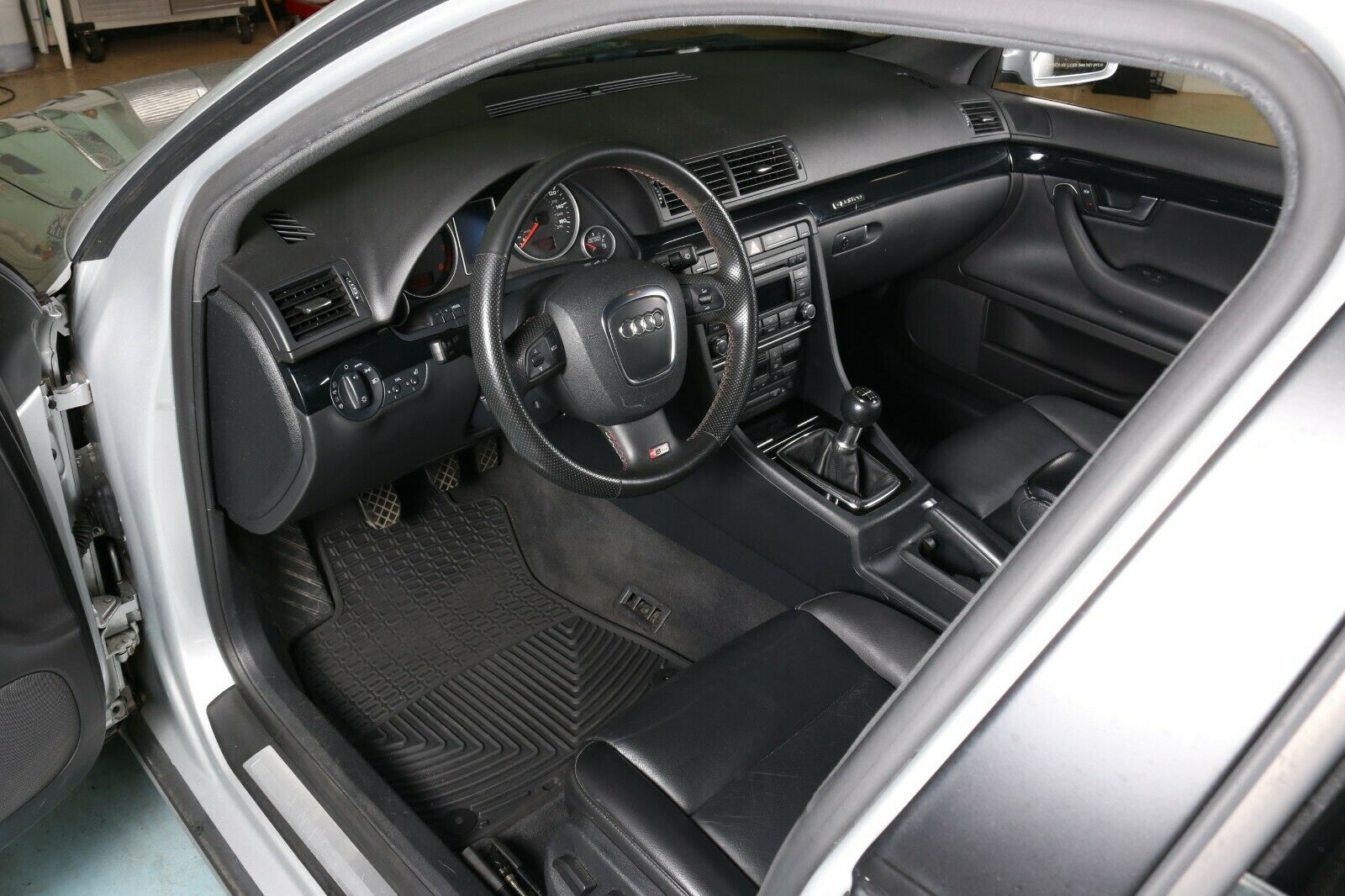 UP for sale in exceptionally clean and well serviced Titanium Edition Audi A4, rare 6 speed manual quattro! No rust or corrosion anywhere. In addition, it has been serviced on time and correctly since new. This titanium edition A4 has received the 5k, 15k, 25k, 35k, 45k, 55k maintenance check points. Only 5% of used cars for sale have been serviced up to date, when it comes to the euro cars, this is priceless. In addition, over $6k in fresh maintenance brings this car up to excellent mechanical condition! New timing belt and water pump, new intake camshaft, cam follower, new high pressure fuel pump, new valve cover gasket, full tune up with fluids, air filter, cabin filter, spark plugs, new sid engine mounts, new front engine snub mount, new rear passenger wheel bearing, fresh oil and filter, new oil filter housing assembly, new front and rear brakes and rotors, new coolant flange, and more! We have been specializing in Audi for 20 plus years, we know what these cars need and when they need it. As these vehicles approach 100k miles, service is absolutely everything and can make a big difference down the road. Titanium edition is a limited production Audi A4 where very few were made, rare features like all black exterior trim, piano black interior trim, sport steering wheel and shift knob, s line badges inside and on exterior as well, gunmetal 18″ wheels, sport suspension, s4 door blades, all black s-line grill, sport trunk deck lid and more! Everything works and its guaranteed to pass emissions! With over $6k in services just invested, clearly a value buy. We accept trades and ship nationwide. 1.615.631.9590

Pricing Philosophy: We work very hard on our cars. We take the time and invest the energy to do the right things before we sell them. This includes multiple inspections, parts replacing and a considerable amount of preventative maintenance and labor hours. We inherently don't have much price wiggle room because we have learned over the years, especially with the european cars, that investing in the service work before selling them is truly the only way to sell a good product to the end user. About 95% of the used car listings online never have any information written in them about recent maintenance or preventative maintenance which is ultimately very costly to the new owner. If they are european vehicles, you are looking at thousands in hidden needed repairs. With us, you pay a little more on the front end but get so much more in the long run. We work hard to deliver superior product quality and create present/future value for our clients via service work investment. We have been helping clients all over the world for over 20 years running. We would love to add you to our enthusiast group and earn your business today! we accept trades and can ship anywhere. 1.615.631.9590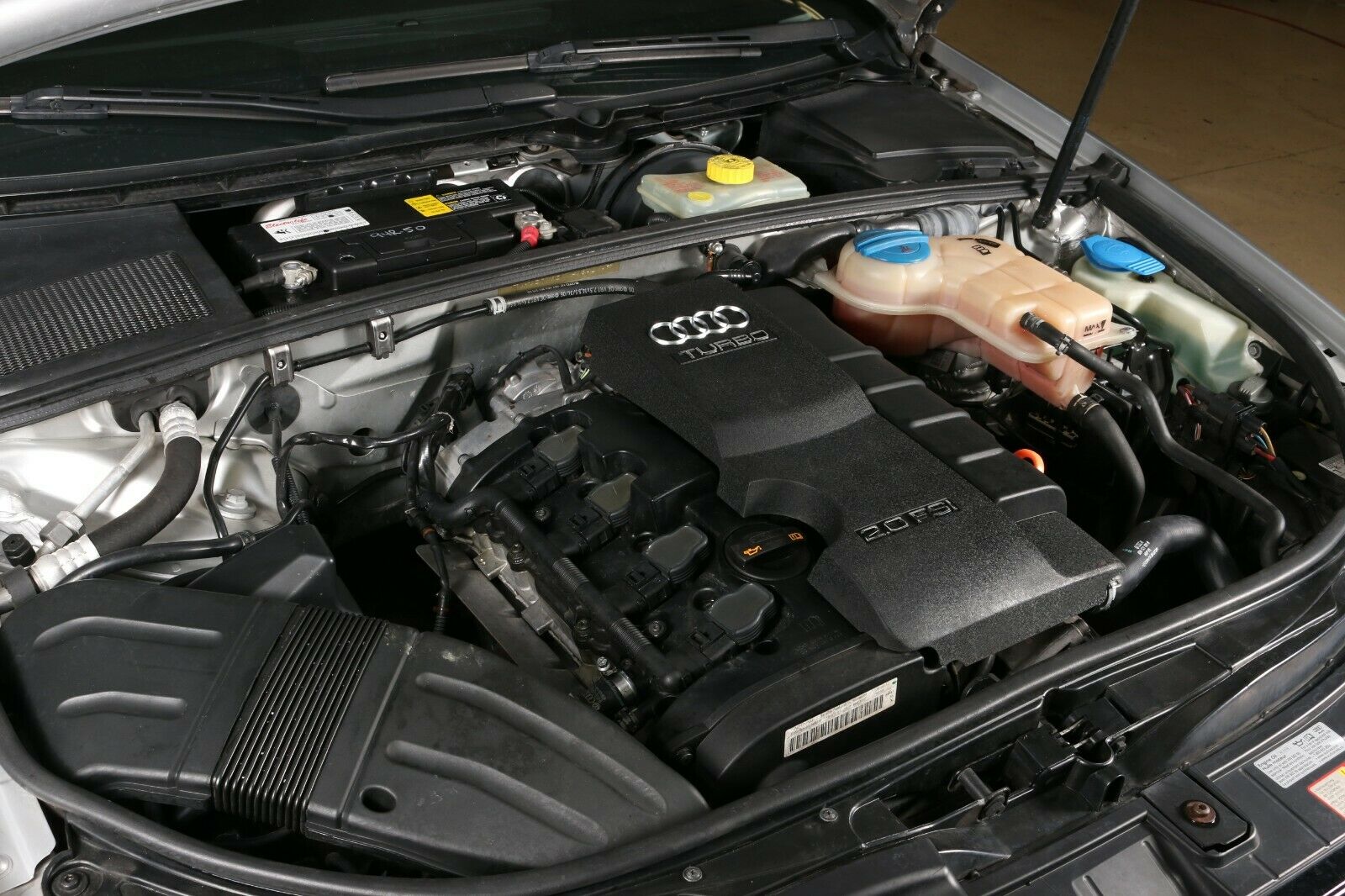 This seller keeps popping up with nice Audis; I looked at a B5 Avant from them earlier this year:
Their pricing is usually top of the market, but if it's to be believed, they're finding better examples and mechanically overhauling them. This results in a turn-key car at least in theory, and when you're considering a ride that is now 15-20 years old, that's not a bad thing and probably worth a premium. $12,000 isn't an outrageous ask for a nice car in very good condition with recent mechanical work, and that appears to be what we have here. But those wheels! They are just so, so great. They're worth a pretty penny on their own, and make the B7 A4 look a whole lot more special with no additional work. And that simple, yet elegant interior! There's a lot to like here.
-Carter