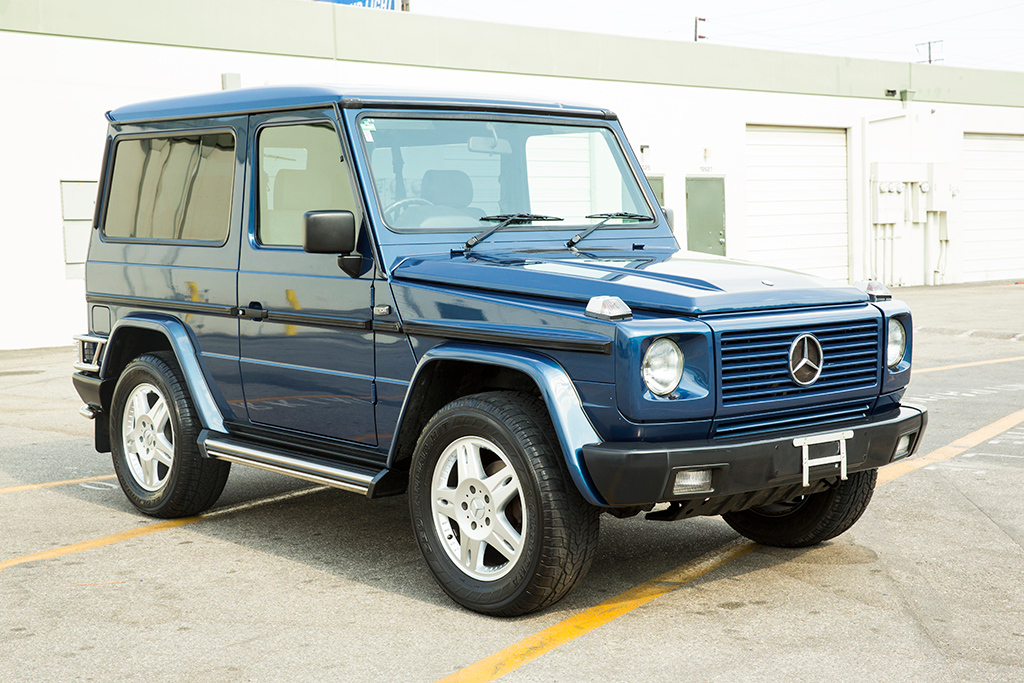 The last two short-wheelbase Geländewagens we featured were of the soft-top variety, but if you aren't a fan of open roofed SUVs, then here's the G-Wagen for you. A short wheelbase G300. This was the year that Mercedes-Benz reversed their nomenclature, with the 300GE turning into the G300. Compared to the four-door variant, this right-hand drive two-door looks a bit stubby, but is just as capable of tackling the rough stuff as its larger sibling due to its party trick: three locking differentials.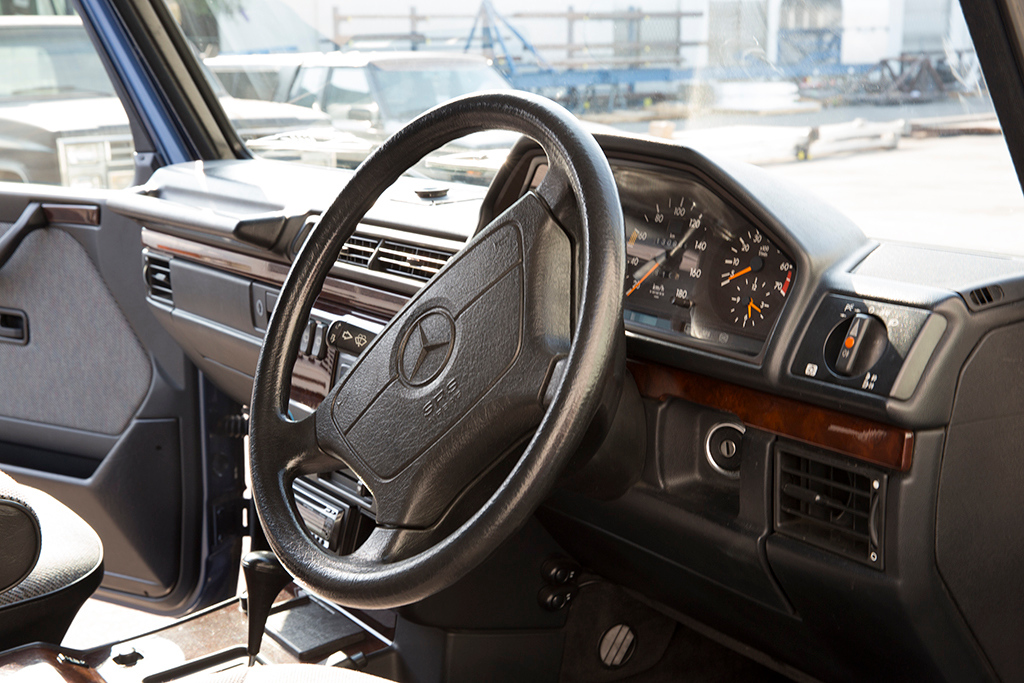 Year: 1994
Model: G300
Engine: 3.0 liter inline-6
Transmission: 4-speed automatic
Mileage: 130,000 km (~ 81,000 miles)
Price: $25,000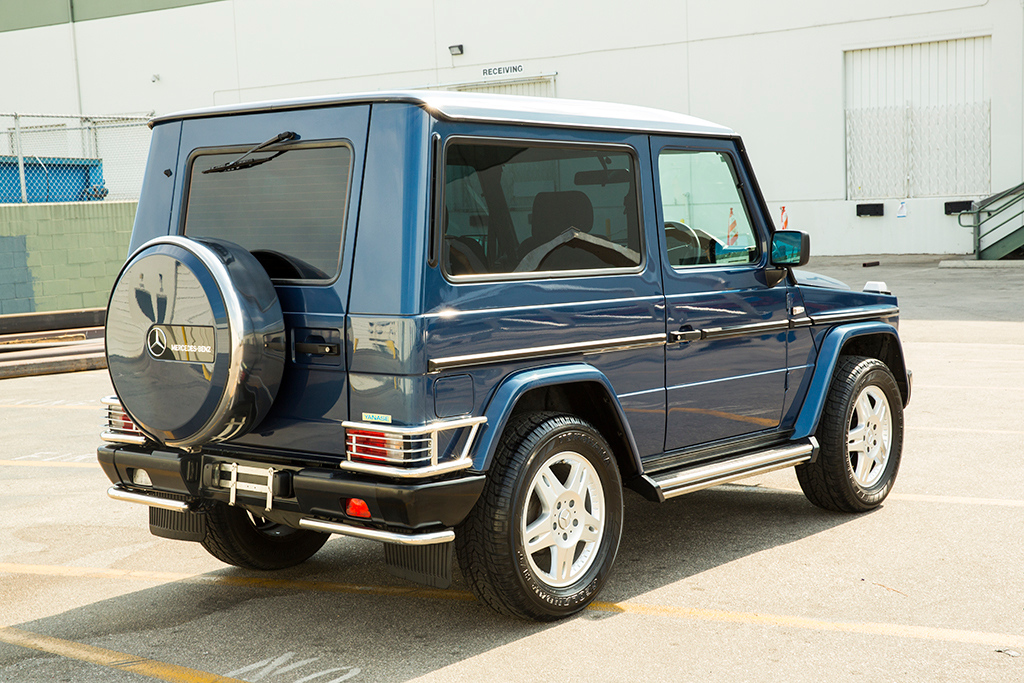 Hello, you are looking at a mint condition 1994 SWB (Short Wheel Base) G300. This is an extremely rare vehicle. There may be a handful in the USA, IF that. This car was imported by me personally into Vancouver, Canada and inspected/registered/insured earlier this month. It has travelled 130,000 km during the past 19 years. That equates to just under 81,000 miles. It has never been in an accident, minor or major. A paint meter will confirm this. This is not a G55, not even a G500. It is a W463 but shares only the excellent build quality with the more familiar, luxuriously appointed new G's. As you can see in the photos it does have some wood trim, but is a bit more utilitarian with the rubber accessories (door handles, shift knob) and the cool cloth interior. It was also wired for parking lights to pass the inspection (red on rear quarter panel, amber up front), but they have been tucked nicely behind the bumpers. Daytime running lights are still functional. During the past few weeks I have been getting it back into tip top shape before and after my drive down to LA (ran beautifully). Here's a list of recent (past 3 weeks') work:

New OEM brake pads
New OEM turning lights
New Nissens radiator (oil cooler was broken in last one)
New coolant reservoir (old one was leaking)

All fluids have been flushed and filled:

Synthetic oil
ATF (Automatic Transmission Fluid)
Transfer Case
Front and Rear Differentials
Ball joints and propeller shaft greased

The service history is not complete but there is a booklet in Japanese with some of the previous maintenance work done. Nothing stood out as major.

What it needs to be perfect:

Small ding on passenger side
Larger ding and paint chip on front of roof
Passenger window regulator (goes up and down at half speed, still functional)

What you could do if you felt like it:

Replace rotors
Recharge A/C (Though it still blows cold, could be ice cold)
Replace tires (some cracks, about 3/8 inch left of tread)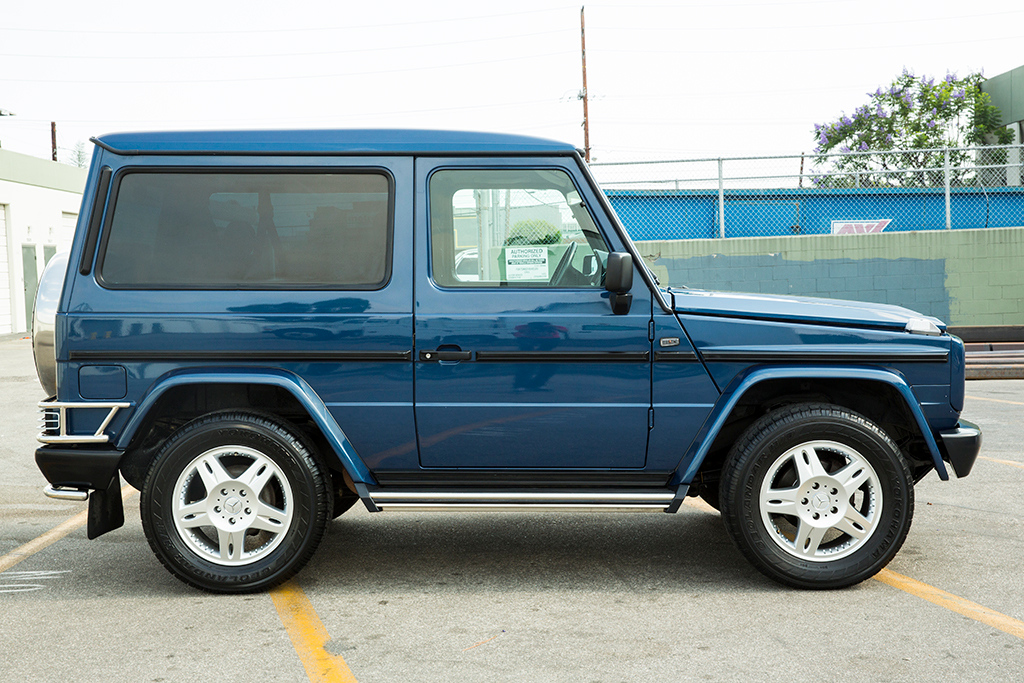 While the six cylinder engine would be attractive in markets where fuel is more expensive, it might be a tougher sale in the US, given that buyers in this market can be power hungry. Also, the RHD setup might be a bit of a hard sell for some buyers. Regardless, the body is very straight and the paint is rather impressive for a car closing in on six figure mileage. Given the few items that need attention, I'd suspect there's some room for negotiation here, as the price is a bit on the high end.
After all these years, the G-Wagen still looks the business. Other than the fact you are missing two doors, who but the most careful observer won't think you just dropped over $100,000 on what is arguably one of the most capable SUVs on the market?
-Paul