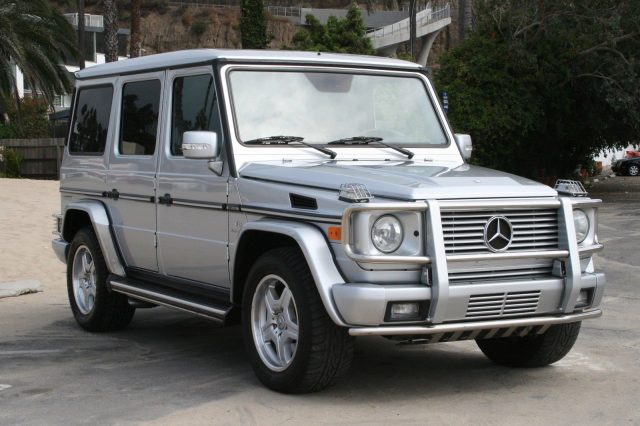 As misunderstood and misused as they are, I love the G-Wagen. What started as a utilitarian military vehicle has now evolved into pieces of sheer opulence. One of those early examples of that decadence was the G55 AMG. Mercedes and AMG were throwing the supercharged M113 engine into anything with a Mercedes badge and, common sense be damned, they put it in the G-Wagen. At almost 470 hp and even crazier 516 ft·lb of torque, this G hits 60 mph in about 5.5 seconds. A mere 5.5 seconds in something that weighs over 5,500 pounds. Thank goodness for AMG brakes that come in the package, too!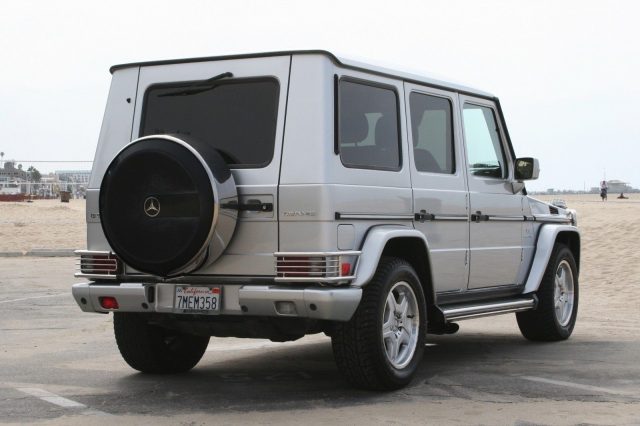 Year: 2005
Model: G55 AMG
Engine: 5.4 liter supercharged V8
Transmission: 5-speed automatic
Mileage: 95,775 mi
Price: $42,999 Buy It Now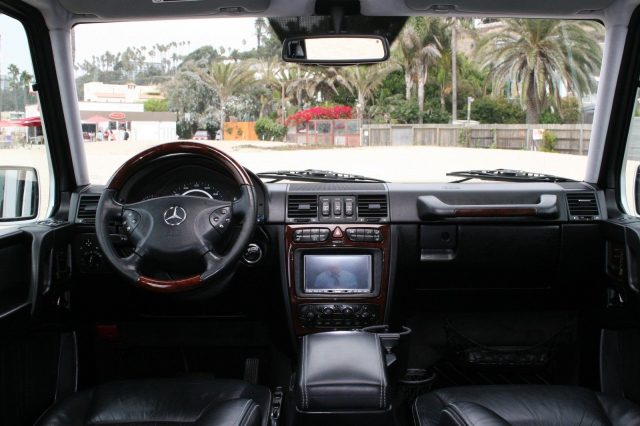 Model: 2005 Mercedes-Benz G-Class
Horsepower: 469 hp
Towing capacity: 7,000 lbs
Curb weight: 5,540 lbs
MPG: 12 city / 14 highway
Engine: 5.4 L V8
Torque: 516 lb-ft
Dimensions: 186″ L x 71-73″ W x 78″ H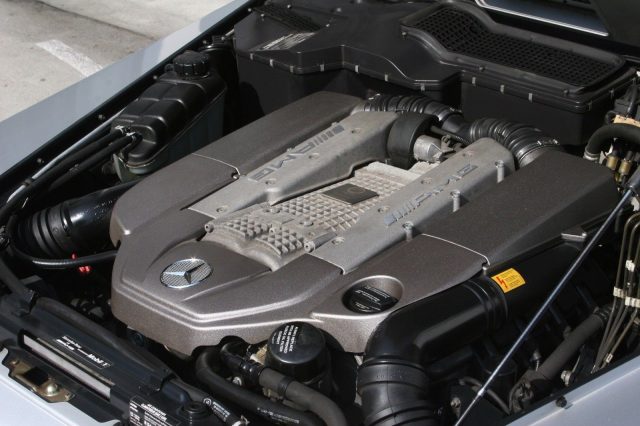 First off, what a great use of the DVD function in the aftermarket headunit to show a scene with George Costanza in Seinfeld while shooting the photos for this G. I think the seller knew exactly what they were doing and had a little chuckle doing so. Speaking of the photos, these are outstanding. But they are basically all for naught when you write zero description in your listing. Seriously, this listing tells me nothing about what is going on with this G55. You spend the time and effort to go shoot all these photos and follow it up with nothing. This looks like a great W463, but I can't assume that. I realize that if you are really serious you pick up the phone to call the seller to really dig into what this thing is all about, but it drives me nuts the lack of effort to sell something this expensive. The only thing a littler odd is the black rear tire cover, which isn't factory. The correct matching cover is only a $200 part, so it is a little odd to keep the black.
How expensive? $42,995. To me, that is a really fair price for what looks like a real winner. The G55 is a rare beast and I generally prefer the M113K paired with the 722.6 5-speed automatic transmission as a proven combination over the later models. Like every G, the residuals are unmatched in the luxury SUV segment and I don't see that changing any time soon. Yes, the market will soften over time as more and more of these make their way onto the used market, but I think demand for these will almost always be greater than the supply. Maybe it's just my own terms of justification on this, but I feel like when you sink money into a G, it's not like you are throwing it down the hole never to be seen again. I don't mean putting 24 inch wheels on them, I mean spending the money on proper maintenance and repairs. You can buy one of these and drive it for a few years then turn around and sell it without losing five-figures in deprecation. And if you need one that has 470 horsepower, well go right ahead.
– Andrew