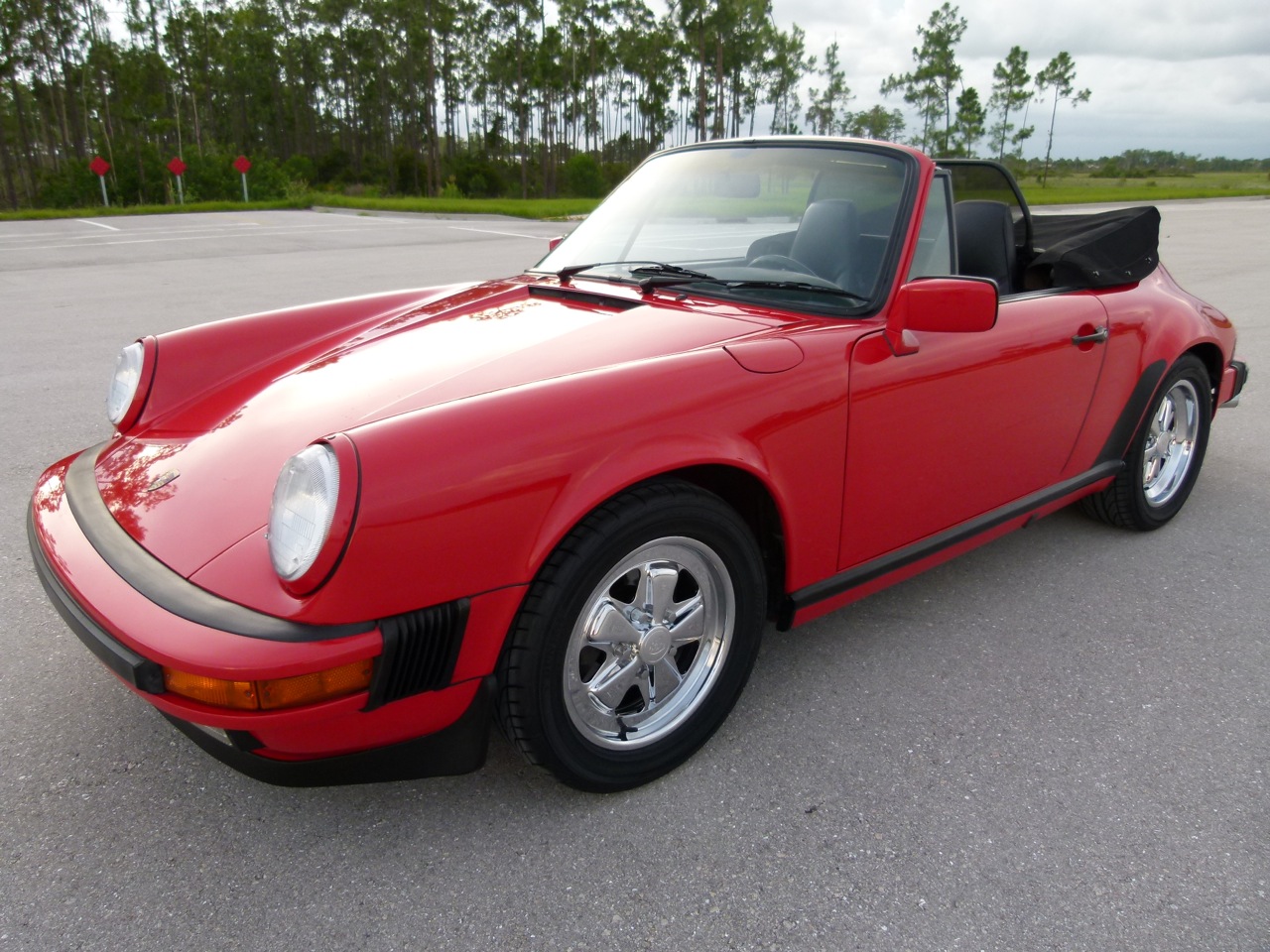 The red Porsche 911 Carrera Cabriolet. Short of the Corvette in some circles, is there any car out there that embodies the mid-life crisis dream? Or, for that matter, a dream for just about any age group? I have a 1:18 scale model of this exact 1988 Carrera 3.2 Cabriolet sitting on my desk, right down to the same color. I use it as a daily reminder that someday, as a result of all this toil, I will achieve the 911 dream. This 911 Cabriolet comes to us from our reader that brought the Ruf Slantnose Cabriolet to our attention. In Guards Red, it is just about how I'd order up my classic 911.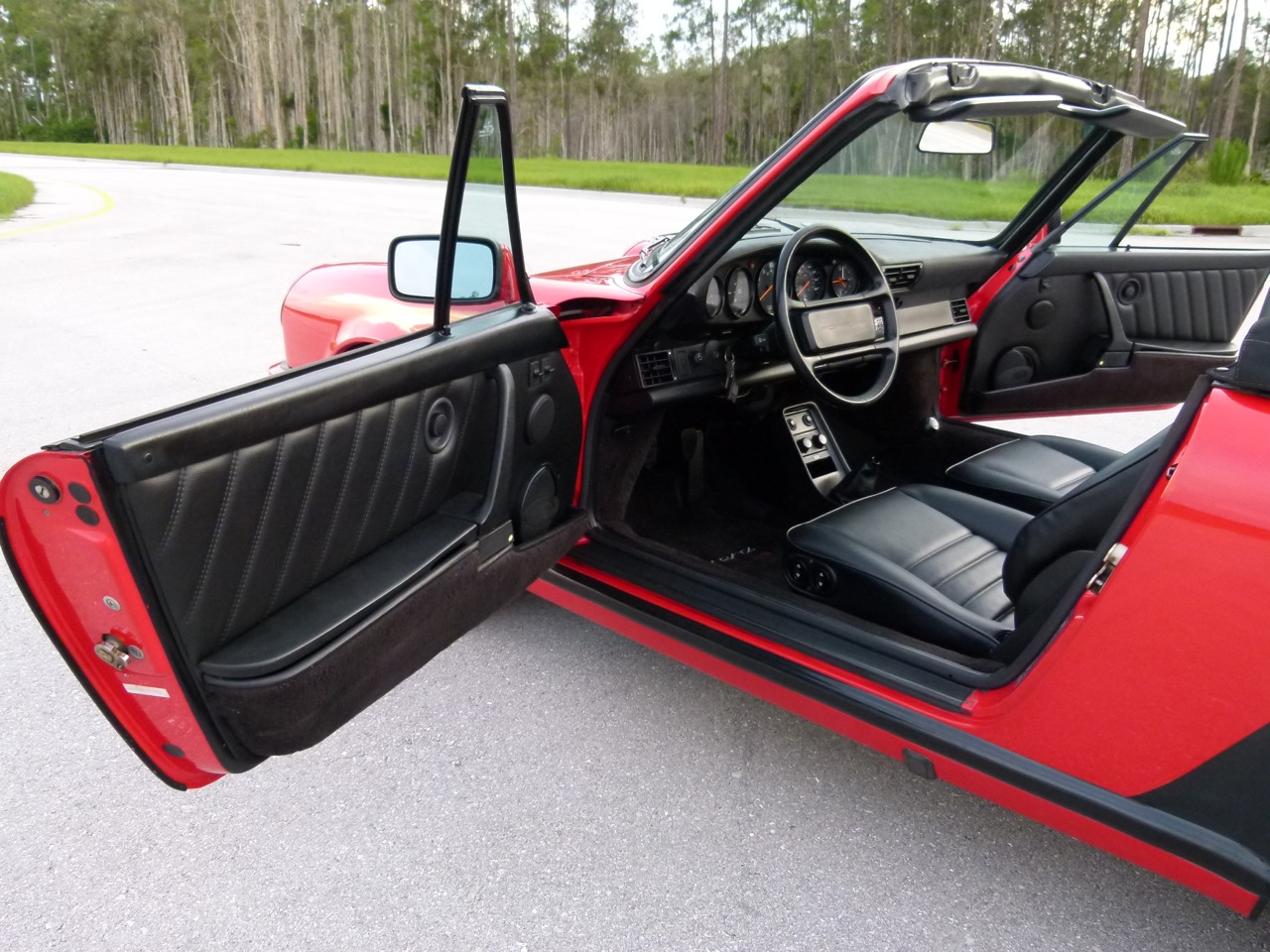 Year: 1988
Model: 911 Carrera Cabriolet
Engine: 3.2 liter flat-6
Transmission: 5-speed manual
Mileage: 90,100 miles
Price: $29,500 Buy It Now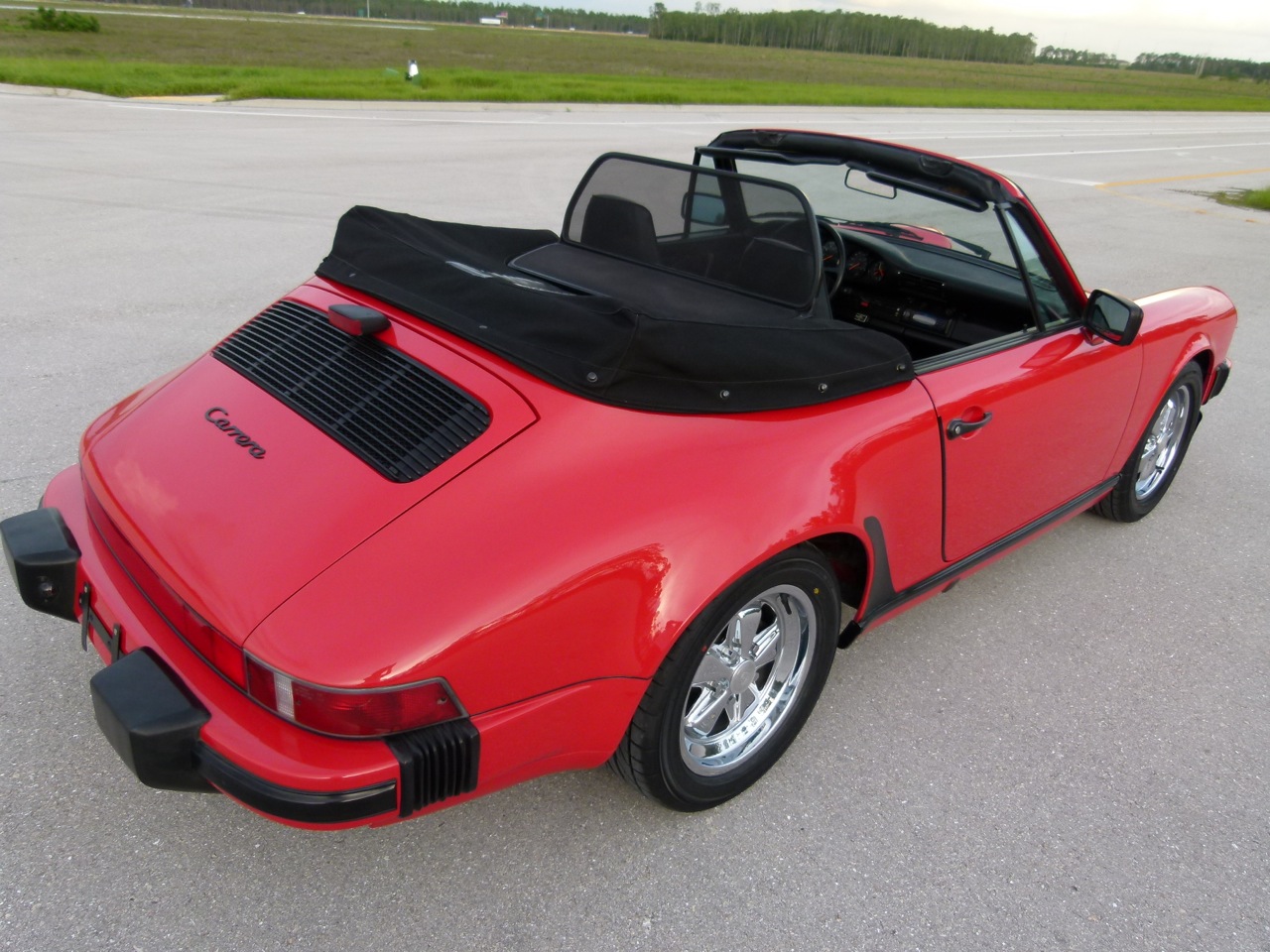 This Porsche will exceed your expectations. Loads of service history, stamps in book up to 51,000 miles, log documents that show from 51,000 miles to 90,000 every time the previous owner filled the car up and serviced it he put dates, miles and what he did. Rear wind deflector, rear shelf mat, floor mats, new wheels and tires including new lugs and center caps, (I have a nice set of black center fuchs if you prefer the back) newer top, exceptionally clean in and out, 2-owner, all service history, all manuals with pouch, tools jack and most importantly all original paint! (see photos for paint meter readings) 4.0mm-5.3mm. SUPER NICE! $29,500.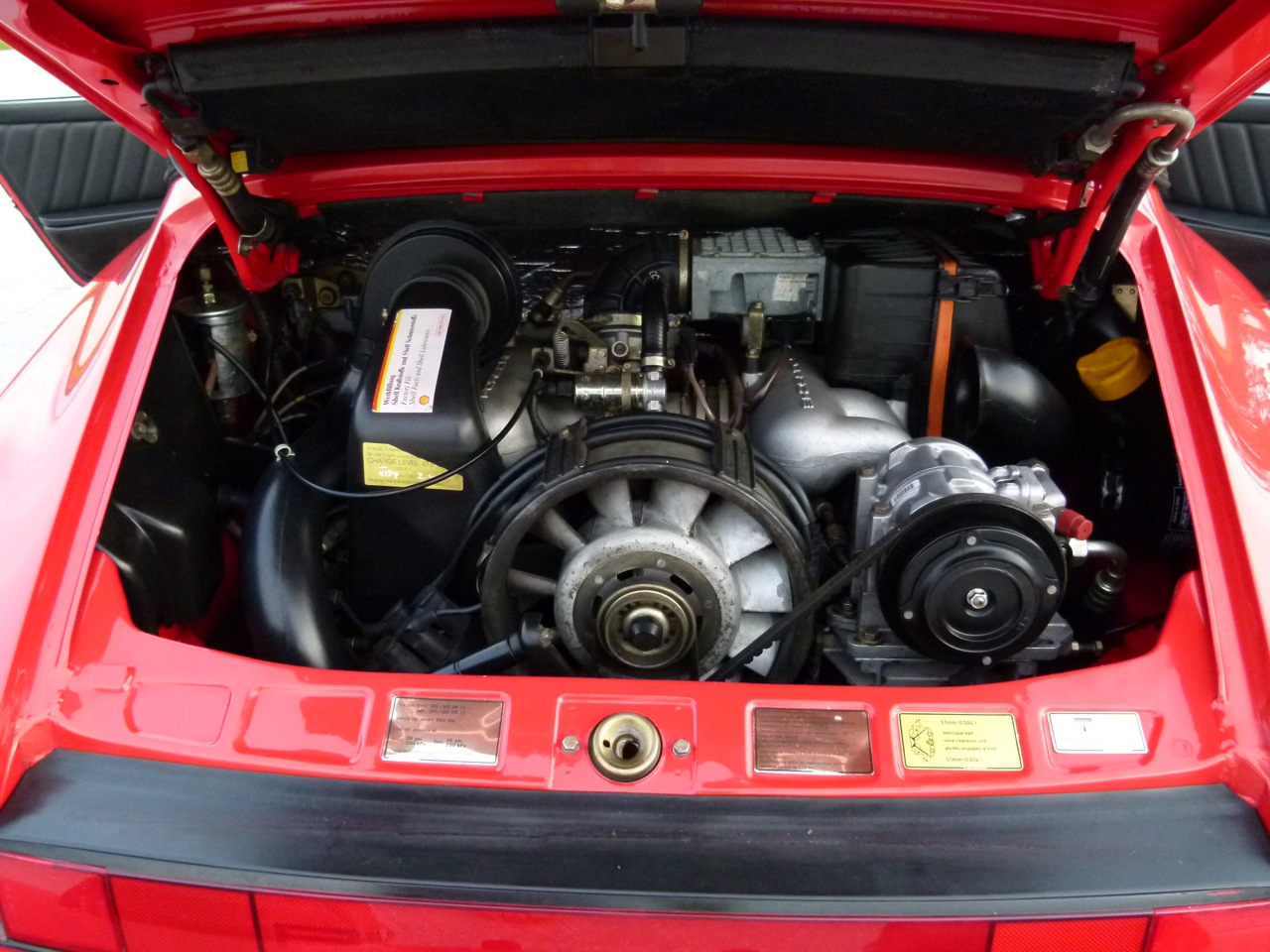 Looking over these pictures, it's hard to believe this car is closing in on 100,000 miles. This is one mint 3.2 Carrera. Normally a late model 3.2 Cabriolet with this kind of mileage would bring a few thousand dollars less, but with two previous owners and a comprehensive service history, I'd say this one is priced rather realistic. As we've seen, the market for the 3.2 Carrera is not going down. Most of us don't get into the car hobby for investment reasons, but a classic 911 is a great way to spend your money on something you can enjoy everyday. Consider it a different kind of investment "vehicle."
-Paul