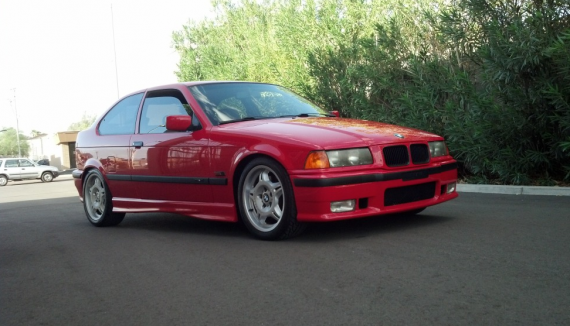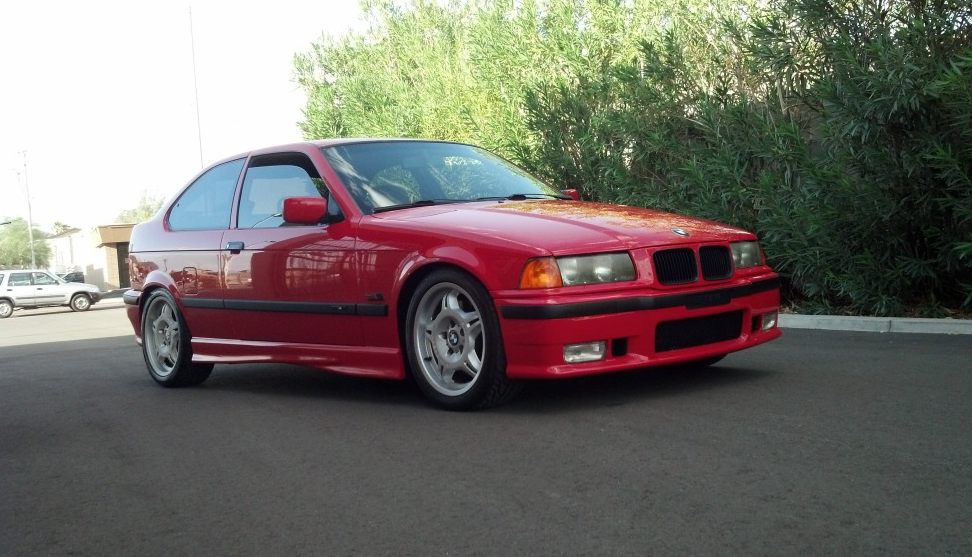 BMW went a little funky in their 90s reach downmarket, docking the E36's tail to make the stocky 318ti. Most were used and abused as BMW hoped – as a smaller, entry-level luxury-branded city car. Some have survived that ignominous fate, and swapping in the M3's inline-6 for the puny four cylinder has become a popular and well-documented modification. Today's claims to be a very professional job, and it looks (and costs) the part. This one has even gone for the later S52, and having those 240 silky horses in a tiny, well-appointed red demon will make you want to take this city car out of the confines of urbanity and onto some very twisty roads.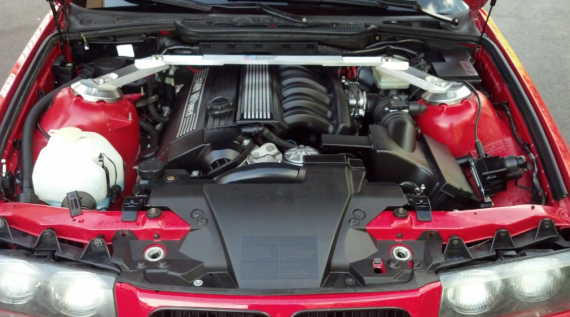 Year: 1995
Model: 318ti
Engine: 1998 S52 inline-6
Transmission: 5-speed manual
Mileage: 218k chassis, 50k drivetrain
Price: $15,099
Click for more details: 1995 BMW 318ti with S52 on eBay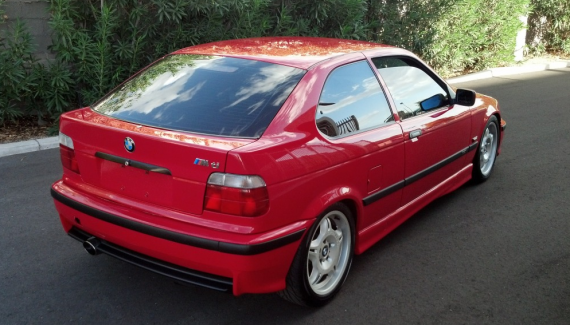 You are bidding on a 1995 BMW 318ti, M Tech, S52 swap.. Built by a BMW Factory Technician.. factory 4 cylinder engine has been replaced with a 1998 M3 6 cylinder engine.. engine compartment is so clean, you could eat off it.. this ti has a full harness swap from a low mile 1998 M3, including M3 Brakes, M3 transmission, power M3 factory Leather seats, front suspension, xbrace, rack, rotors, struts, swaybar, wheels, steering wheel, and clutch.. all M3 parts.. the rear has Koni Yellow with H&R springs.. New Continental tires.. new factory M Technic skirts, bumpers, and M door moldings.. new dry cell battery mounted in rear hatch.. AC is ice cold.. HVAC converted from analog to digital dual climate control, major job, only 1 or 2 TI's anywhere have this.. she is a daily driver, but, really would make a better track car 🙂 car has been fully gone through, factory hellrot red paint is new and very nice, no scratches.. interior has also been refreshed, and shows nearly new as well.. no accidents, no rust, very clean.. car shows excellent, and drives even better, she is a super light rocket!! she was built by a BMW factory certified technician.. very impressive build.. approx. 50k miles on drivetrain.. a spotless, never hit, no rust, hardtop non sunroof coupe, 218k on chassis, 50k on drivetrain.. Pictures speak louder than words..
I would take a good look beneath that pretty new coat of paint to see what 218k miles on the chassis have done, but 50k on that great drivetrain makes sense to me. Does $15k for a 318ti? It's certainly taken a great amount of work, but I'd probably get a great E36 M3 sedan before I spent $15k on this. A few grand cheaper and I would find this odd little bulldog very interesting.
-NR