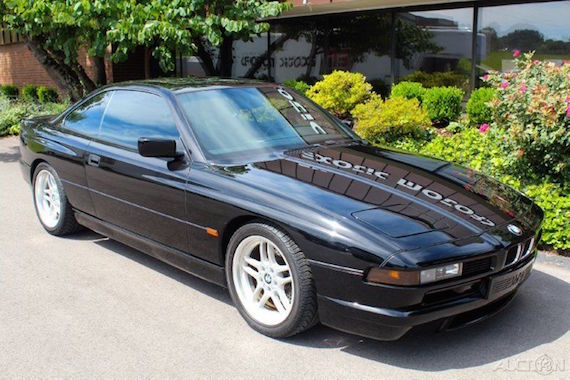 If you asked me to rattle off a list of BMW's greats over the years, you'll find the 850CSi at the very top. This was a bit of a flash in the pan model for BMW, with few built over a handful of years, but it was a bright flash indeed. This car sported BMW's brawny M70 V12 engine, tuned to produce 375 horsepower. Offered solely with a 6-speed manual gearbox, this was a car that could cover ground at a serious clip, a worth match for its contemporaries, the Porsche 928GTS and Mercedes-Benz SL73 AMG. This 850CSi for sale in Missouri has just over 50,000 miles on it and allows the new owner to enter into an exclusive club of just 1,510.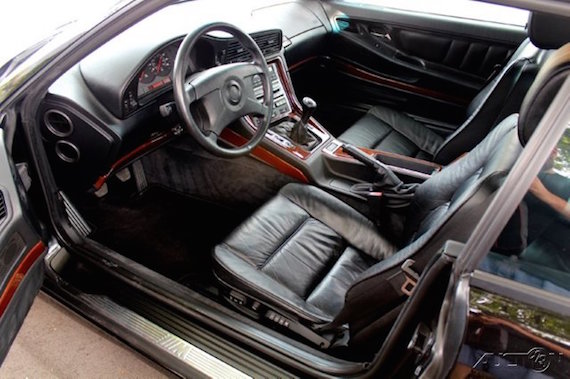 Year: 1995
Model: 850CSi
Engine: 5.6 liter V12
Transmission: 6-speed manual
Mileage: 52,830 mi
Price: $69,888 Buy It Now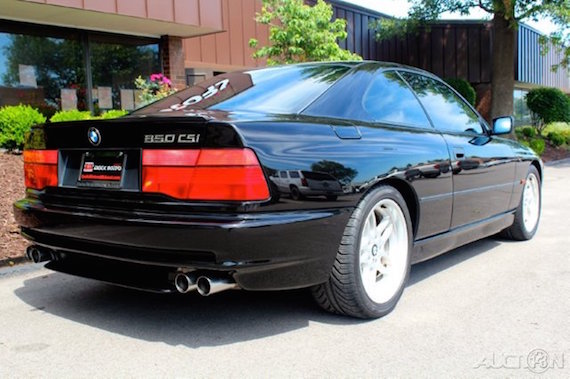 Exotic Motors Midwest is pleased to offer this EXTREMELY RARE 1995 BMW 850 CSI 6-speed Manual, exquisitely ordered in Jet Black over Black leather interior! Extremely well cared for, with extensive service history! One of only 1,510 CSI's produced and one of only 250 officially imported into the United States making this a very strong investment for years to come. The CSI added additional displacement to the already stout V12 found in the CI, modified suspension with electronic damper control, stiffer springs and dampers, 15% better steering ratio, wider wheels, improved aerodynamics, stainless exhaust tips, and more over the standard 850 CI. This particular example comes with everything one could want for an investment grade 850CSI, records, original parts, original window sticker and fantastic condition inside and out!
PLEASE CALL CRAIG Office (314)561-9600 Cell (314)223-4543 or email Craig@exoticmotorsmidwest.com for more information and details!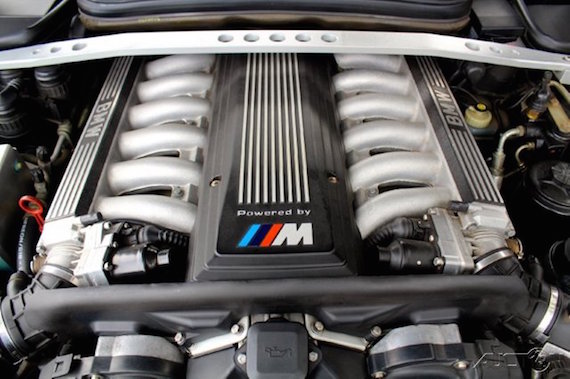 Like the Porsche 928GTS, the 850CSi is no longer a car that offers loads of power for a low cost of entry. Collectors are recognizing this car's rarity and valuing it accordingly. We saw a couple of higher mileage examples of these cars sell for around the $30,000 mark at the beginning of the year. This one is priced strongly considering those cars. Sure, there are GT cars out there today with smaller engines offering similar levels of horsepower, but you won't see yourself coming and going in an E31. And honestly, there really is nothing quite like a V12.
-Paul