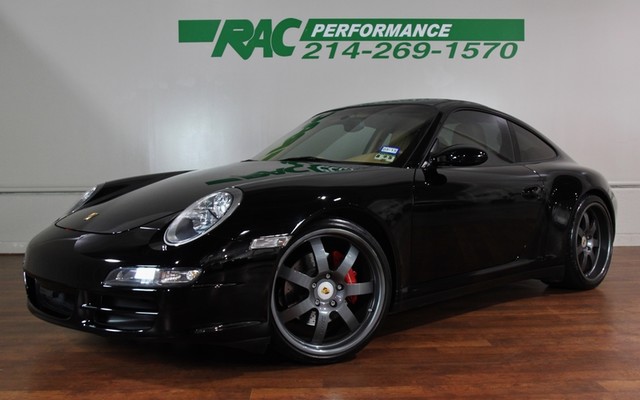 Tuned cars from the 1980s were never particularly discrete, nor were they cheap or easy to come by. Tuners like Treser, in an effort to get more power out of the notoriously non-tunable CIS injection system that adorned nearly all German cars in the 1980s, got creative by taking a 928 fuel distributor for the V8 motor and sticking it on the inline-5 turbo unit. Others, like AMG, took the biggest motor they could build and stuck that into a bunch of different cars. Ruf turned up the boost on the 911 range by moving the turbocharged flat-6 into narrow-body cars. But none of this came cheaply, nor were these tuned cars always the most reliable. When it came to the period of electronic fuel injection, though, things started to change. The first chip-tuned cars also had some bad habits; my father's chipping 944 Turbo, for example, runs quite rich and if you engage the cruise control, the computer believes you want to go 170 m.p.h. and plants the throttle wide open. But they've become increasingly reliable and almost a given; plus they're cheap. On a car like my 1.8T Passat, you can get a reflash of the ECU with programmable modes for around $500; it can be done in just a few moments, and adds somewhere in the vicinity of 50 horsepower and 80 lb.ft of torque. As such, if you really want to go wild in a tuned car these days, simply changing the ECU to a hotter map isn't enough. No, if you're someone like Ruf, you're still pushing the bounds – or, perhaps, compressing them: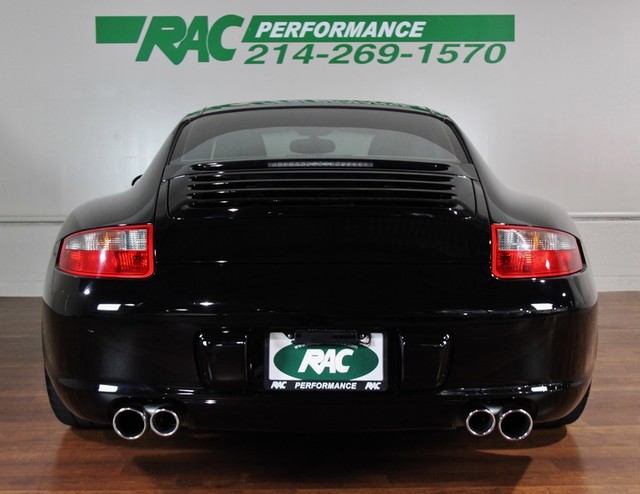 Year: 2006
Model: 911 Carrera 4S
Engine: 3.8 liter supercharged flat-6
Transmission: 6-speed manual
Mileage: 23,924 mi
Price: Reserve Auction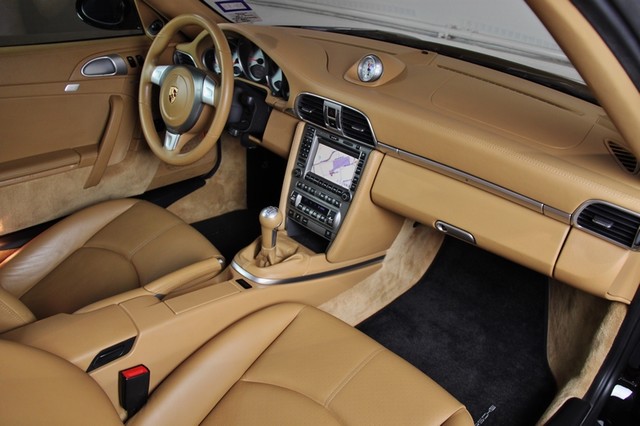 VERY RARE RUF KOMPRESSOR CONVERSION!!! CLEAN CARFAX, RUF KOMPRESSOR 435HP ($20,000)!!, K40 RADAR SYSTEM ($2000), CLEAR BRA ($1050), BOSE, NAVIGATION, SPORT SCHRONO, FULL LEATHER INTERIOR, POWER SEATS W/LEATHER, PWR SEAT PACKAGE, HEADRESTS EMBOSSED W/PORSCHE CREST AND FRESH OIL CHANGE!! This car has been inspected by our certified technicians and is ready to drive home. Upgrades are available at RAC Performance. TUNES, EXHAUST, WHEELS, TIRES and MORE!

[] 6-SPEED MANUAL TRANSMISSION
[CDZ] LEATHER GEAR LEVER TRIM
[CXB] STAINLESS STEEL DOOR ENTRY GUARDS
-inc: white illuminated model insignia
[M6A] BLACK FLOOR MAT W/PORSCHE LETTERING
[XSC] HEADRESTS EMBOSSED W/PORSCHE CREST
[342] HEATED FRONT SEATS
[P15] PWR SEAT PKG
-inc: driver memory, full pwr adjustment, driver lumbar adjust
[P77] FRONT LEATHER SPORT SEATS
-inc: manual fore/ aft/height adjusters, pwr backrest adjusters, volcano grey seatbacks
[XPA] 3-SPOKE LEATHER STEERING WHEEL IN INTERIOR COLOR
[680] BOSE HIGH END SOUND PKG
-inc: 13-speakers, 7-channel amplifier w/325 watts, audiopilot
[670] DVD-BASED NAVIGATION FOR PCM
[XMP] LEATHER SUN VISORS W/DUAL LIGHTED MIRRORS
[640] SPORT CHRONO PKG
-inc: analog & digital chronometer, sport button in center console, ability to adjust lighting, wipers, air cond & door locking personal preference
[] FULL LEATHER INTERIOR
[] STANDARD PAINT
[] FULL LEATHER SEATS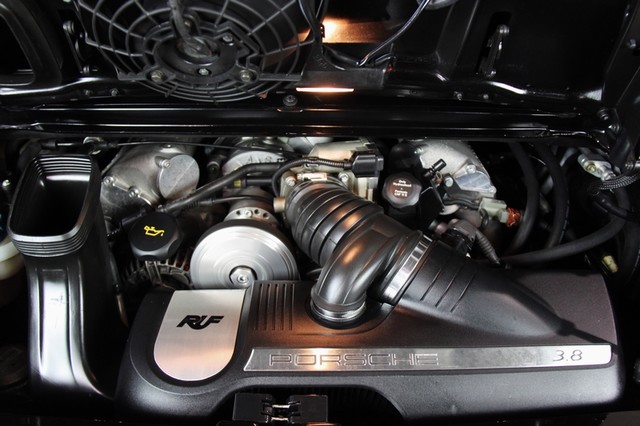 I know they're not everyone's favorite, but personally I think the 997 is a pretty good looking car. I think it's better looking than the new 911 too; yet these 997s are relatively quite cheap despite being fairly new. Now, even in stock form, the 997 is no slouch; especially so of the "S" models. The Carrera 4S got the wider Turbo-look body and the 3.8 flat-6 – good for 355 horsepower and 295 lb.ft of torque. But adding the supercharger kicks the C4S closer to Turbo-range numbers; 435 horsepower and 347 lb.ft of torque. Those really would have been supercar numbers only a generation earlier. This example isn't an original Ruf car; both a blessing and a curse in terms of value, since it won't be nearly as dear as a real Ruf. But the important engine bits are there and if anything the sleeper body without the Ruf spoilers is even better looking. Personally, though the wheels don't offend me I'd change them for the much better looking Ruf units. I looked at a trio of supercharged 911s including a real Ruf Kompressor back in February; the ask on that 997 was $75,000. Unsurprisingly, since that amount gets you into even quicker 997 Turbos, that car didn't move. Bidding on this converted car is much lower; it'll be interesting to see where the reserve is set. Much over $50,000 these days gets you really close to an equally nice 997 Turbo, so my guess is that this car will be a hard sell even if it's a cool package.
-Carter