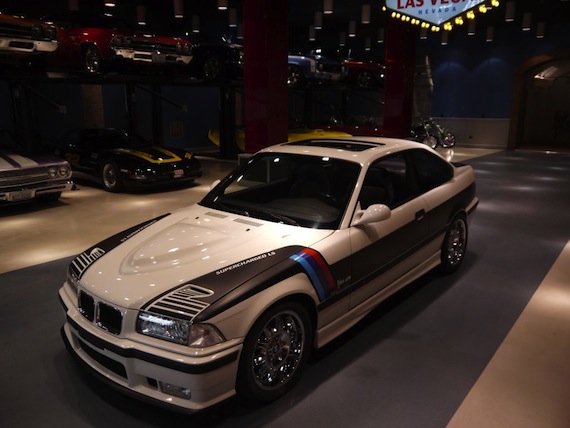 One of the cars I've most loathed while writing up was an E36 with a GM V8. That horrendous Frankenstein belonged in the bottom of the Florida waters, but this BMW/GM combo is done with a bit more professionalism, and perhaps taste. By shoving a Corvette engine and strapping a supercharger on top, this shop has taken one of the best-handling cars ever and turned it into a rolling-burnout monster. The exterior is show-car loud, but, all things considered, I actually kind of dig the graphics. Considering the performance of this thing, it's not a bad fit.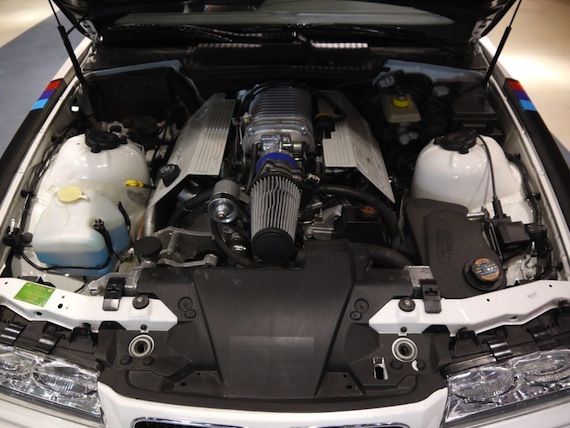 Year: 1995
Model: M3
Engine: Supercharged LS6
Transmission: 6-speed manual
Mileage: 85,724
Price: $29,000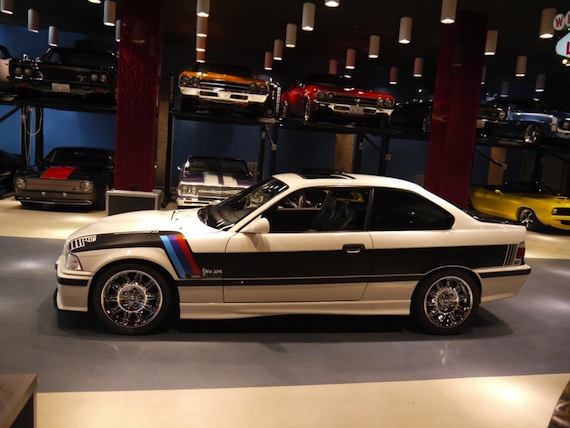 Beautiful 1995 BMW M3 powered by an all-aluminum GEN 3 built and balanced GM LS6 Corvette engine, with a Magna Supercharger. This is the creation that launched New Age Hot Rods in 2004. Unlike many aftermarket bolt-on upgrade kits, this car was stripped down and built back from the ground up with the rigor and expertise that combined the best in performance engineering and show car quality. The mildy blown Gen III Chevrolet LS6 V8 makes a conservatively rated 410 Rear Wheel Horsepower with 5lbs of boost. The built is engineered to handle as much as 12lbs, which should deliver around 700hp.

Power is transferred through a T56 6-speed transmission. Other custom parts include Carbon Fiber hood and trunk, triple chrome M3 wheels, aluminum CNC engine and transmission mounts, 1 5/8″ mandrel bent headers, stainless exhaust system with Corsa mufflers, aluminum radiator and overflow tank, driveshaft, differential cradle, stainless steel steering shaft and complete stainless steel brake and fuel line system. As for the body, all parts including moldings and clips were replaced with BMW OEM parts. Call 847-838-3749 or Email pat@showyourauto.com for more information!

Exterior Description

A full nut and bolt rebuild, bring the car down to a bare shell and back up again, the exterior deftly combines factory panels and trim with custom carbon fiber components for that looks OE is it's execution. Here are the highlights:

Carbon fiber Trunk lid and hood with custom scoop
Custom "M3" logo and stripe graphics
Projector Angel Eye Headlights with clear corners, turn signals and taillights
3rd gen BMW M3 triple chrome rims (7.5 front, 8.5 rear) with BFG G-Force Sport Tires

Interior Description

The cabin is largely stock with a factory dash, door panels, seats, etc. Nothing was changed unless it required improvement. The street oriented M3 only needed a custom shifter and additional gauges to be at home on the track. The condition of the interior is very good, showing normal wear with use, but no significant flaws are apparent. The interior needs nothing, aside from an enthusiastic driver.

T56 six speed transmission with billet Hurst shifter and shift knob
Dual A-Pillar Pod 2 1/16 Auto Meter Phantom boost and air fuel gauge
CNC billet shifter handle
Engine Bay Description

For the area that New Age Hot Rods reworked the most, the engine looks remarkably factory in its execution. Here is a bullet point summary of all the mods. I'll let the photos do the rest of the talking.

Fully balanced and blue-printed built LS6 with Callies rods/CP pistons
410 RWHP/ 434 RWT @ 5 PSI
Assembled with ARP Main cap studs/rod bolts
Fully ported and polished cylinder heads with three angle valve job, Comp Cams titanium valve springs, retainers and locks
Magna Supercharger with water to air intercooler, ported/polished throttle body
LS charger valve covers
LS6 engine harness reworked flawlessly in factory BMW electrical system.
Fully CNC Mandrel bent 1 5/8 headers
Radiator with overflow tank with 16 inch electric fan
Radiator/heater hoses with climate control valve relocation bracket
Chassis Description

The factory grade fit and finish carries through to the chassis. Here is a rundown on the undercarriage mods:

Aluminum / stainless steel rear lower control arms
CNC engine and transmission mounts
Cross drilled rotors front and rear with ceramic brake pads
Urethane sub frame bushings
Complete mandrel bent stainless steel exhaust with Corsa mufflers
Machined stainless steel steering shaft mated to factory column/steering rack
Factory GM throttle and cruise cables
Machined driveshaft to mate with BMW M3 rear end
Rear differential CNC machined cradle bushing
Walbro 190lph in tank fuel pump with stainless steel 6an line
Complete stainless steel brake lines from front to back
Since constructing this car as a proof of concept, it has proven to be reliable and dominant in the real world environment of track racing. New Age Hot Rods has since developed and sold 100's of BMW M series performance kits, all starting with this vehicle. As previously stated the race car engineering and overall cosmetic fit and finish exceed that of an aftermarket up-fit kit. This is a one of a kind race car offers custom car build novelty and track day supremacy your fellow Bimmer buddies won't be able to ignore.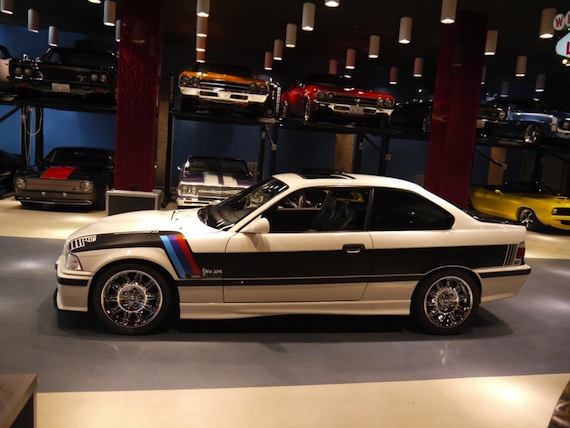 The stock M3 wheels (though in chrome) tie this project together for me: it's extreme and maybe sacrilegious, but it seems to have been done with a little more respect for the M3 (and much more capability) than a lot of E36 projects. It may not be for purists, but this is one hell of a package that someone will enjoy.
-NR