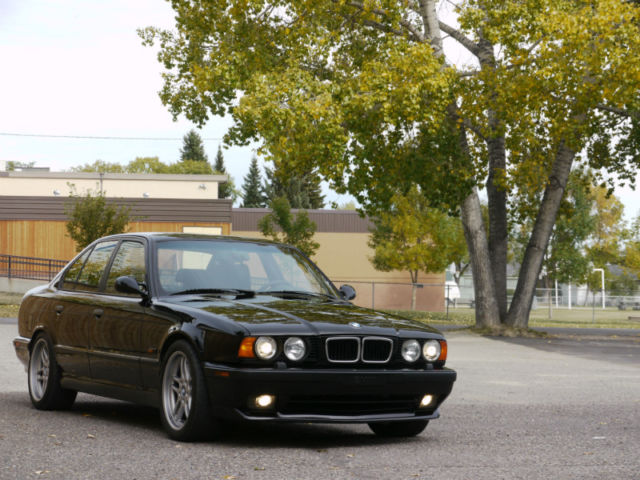 Last week's E34 M5 Double Take left many feeling a little cold; sure, they were both neat cars, but the general consensus was that both were probably at least a bit (or a lot) overpriced. While finding another good M5 in the marketplace can be difficult, if you're willing to forgo the M badge – or at least part of it – there are great options in the E34 market. One of the neatest is arguably the Canadian market M540i. Only 32 of these special 5 series were produced, all with a 6-speed manual 540i basis. But the special M5 details that were added created a defacto M car that is very special indeed. The M Adaptive suspension was fit, along with the floating M5 brake system featuring 13.6″ front brakes hidden not well under the equally massive 18″ M Parallel wheels. Outside there was M tech pieces front, sides and rear, matched inside by the M cloth. So exclusive were these M540is that there were only two options offered; a CD changer and ASC traction control.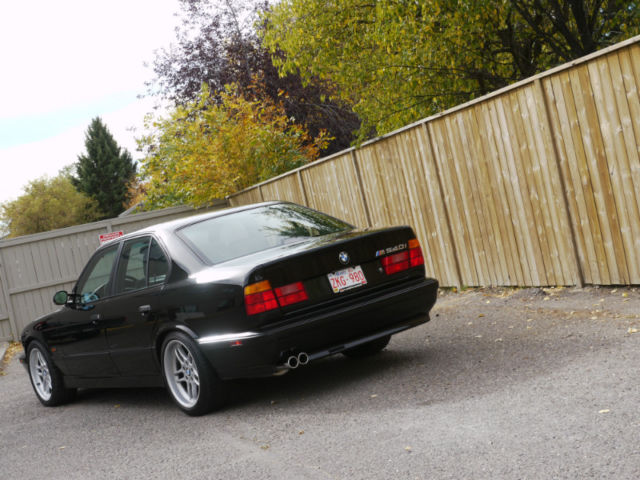 Year: 1995
Model: M540i
Engine: 4.0 liter V8
Transmission: 6-speed manual
Mileage: 220,000 km (136,702 mi)
Price: Can. $12,000 ($9,235 U.S.)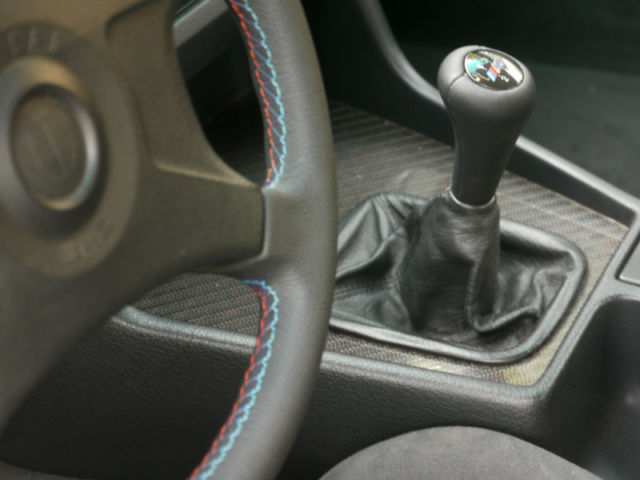 This is a very well maintained rare BMW. There are only 32 of these examples in the world.

4.0L, 282HP, 295lb-ft V8
6 Speed Manual
18″ ///M-Parallel Spoke Wheels
Huge ///M 345mm full floating front rotors
Real Carbon Fiber Trim w/Red Weave.
///M-Cloth/Alcantera Seats.

European M5 chassis with a 4.0l V8 created by BMW M exclusively for Canada.

All service records are current from Calgary BMW Gallery from day 1 to recent.

Barely anyone has sat in the passenger seat or the rear seats.

Upgrades:
Dinan Intake Tubes
Dinan Chip
SuperSprint Full Exhaust
Koni Adj Yellow Shocks
Bilstein Coils

Recent Replacements from Calgary BMW Gallery:
New Driveshaft inc. centre bearing
New rear dog bones
New steering drag link
New steering wheel outer
New shift knob

Extras:
2 Front Car Bra (Custom)

Needs to be driven and a good home!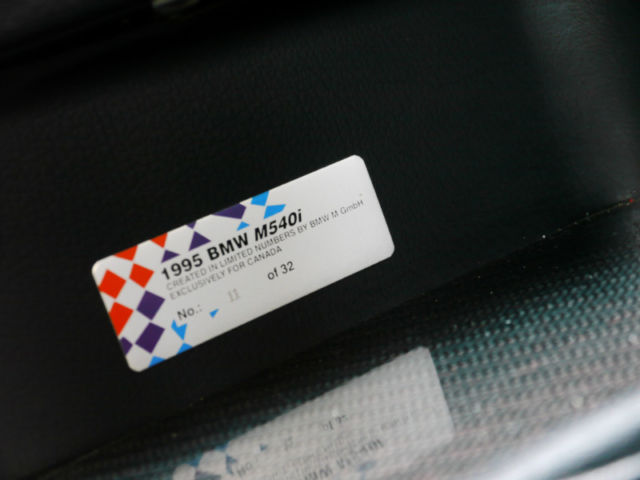 Condition certainly appears to be great; upgrades are innocent enough and generally desirable items, along with recent maintenance. The color combination of black over the M cloth is classic, and the M Parallels really set these E34s off. Sure, owning one of these ultra-rare E34s will mean that there will be some knob at a show who accuses you of sticking a M badge on the back, but what they don't know is to your advantage. While the asking price on the similar condition '92 M5 was $17,500, with 50,000 miles less, this even more exclusive M540i is on offer at below $10,000 U.S.. To me, that's an awful lot of car for not a lot of money.
Thanks to our reader Toshihiko for the great spot!
-Carter