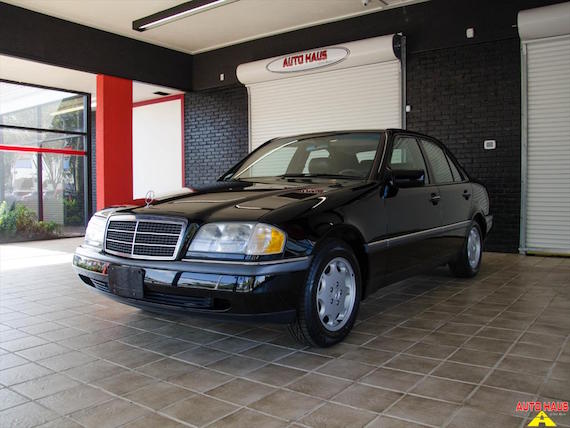 With the exception of the high-performance C36/C43 AMG, the W202 C-class tends to get short shrift around here. That's probably because for many, the W202 marks the point at which Mercedes began to lose its way. Not only did the taut, angular design language of yesteryear give way to the rounder, less attractive lines of the "jelly bean" era, Mercedes products from the mid 1990s onwards just never seemed as reliable or as well-built as those that came before. I think there's something to this, but the upshot is that a garden variety C280 can be had for not much money. And while it isn't quite as tank-like as the venerable W201 it replaced, it can still make for a satisfying commuter. If you squint hard enough, you can even see the design parallels between the two.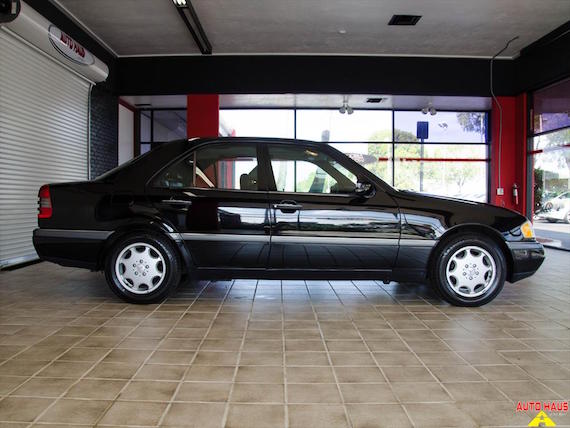 Year: 1995
Model: C280
Engine: 2.8 liter inline-6
Transmission: 4-speed automatic
Mileage: 51,497 mi
Price: $7,900 or Best Offer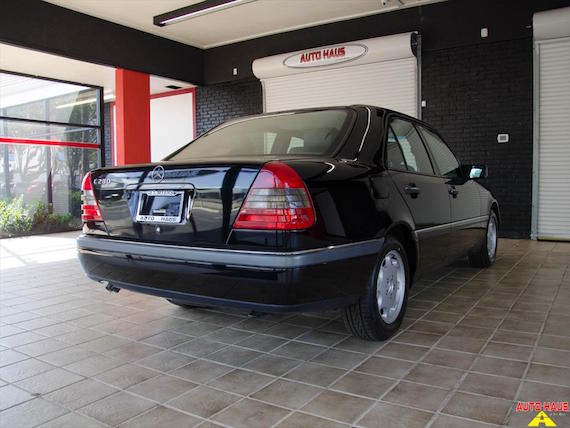 Reasonable offers will be accepted.
All acceptable offers must be confirmed by phone first.
Buyers will provide valid phone number.
Please call to discuss if you have any questions.
1995 Mercedes-Benz C280

Only 51k Miles
Black Exterior
Black Leather Interior
2.8L Inline-6
Automatic Transmission
Features
Cassette Player
Power Seats
AM/FM Radio
15″ Alloy Wheels
Recently Serviced

For more information
cars@autohausfm.com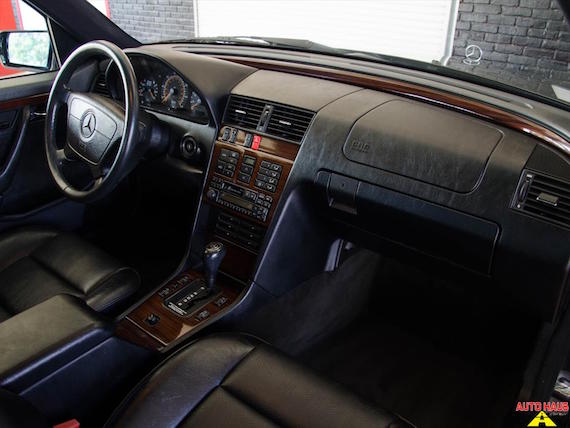 I see plenty of worn out W202s on the road, but a low-mileage, mint-looking example is quite an unusual sight. This one appears to be just that, with a mere 51k miles on the odometer. It presents very nicely in black on black, which gives the car a svelte and handsome appearance. Under the hood lies the 2.8 liter version of the M104 DOHC inline six, which puts out 190 hp.
The exterior looks very clean and free of obvious defects, while the inside looks equally tidy. In fact, the black leather seats look barely used. The neatly laid out dash – I'm a fan of the ergonomics of the W202 cabin - is crack fee and the wood trim on the doors appears glossy. The only flaw apparent in the photos is a crack in the wood veneer surrounding the gear shifter.
Is it the most exciting car in the world? No. But the C280 offers an affordable entry point for someone looking for a safe, comfortable commuter with a bit of class. If the seller is willing to come down a little in price, and the car passes a pre-purchase inspection, I think this could be quite a smart buy.
– Craig