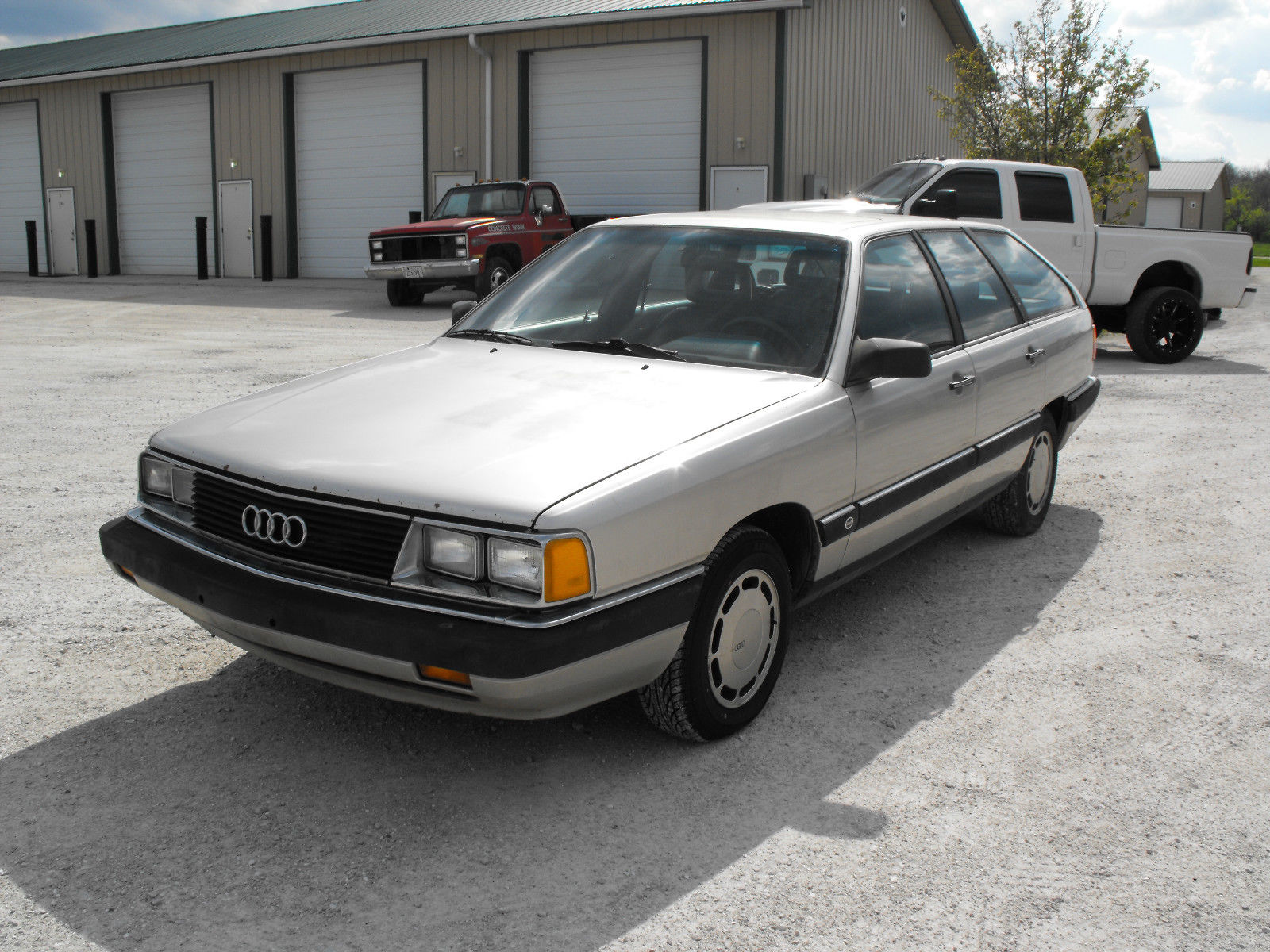 It's hard to believe that only eleven years separate the genesis of the inline-5 Avant wagon design and its culmination with the 1995 Audi S6. Audi's groundbreaking aerodynamic design for the C3/Type 44 looked from the start as if it were intended to be a wagon; a sleek, modern design with flush windows and a sweeping D-pillar. It would be two years until Audi's quattro drivetrain would debut in the large package, which left you with the sole option of front-wheel drive for 1984 and 1985. Audi also opted to leave the KKK turbocharger out of the package until all four wheels could deal with it, as well – so basically this car was a luxurious 4-door Coupe GT for the first two model years. Thankfully, though you were only allowed about 110 horsepower, Audi allowed drivers to opt for a manual transmission even in front-wheel drive form: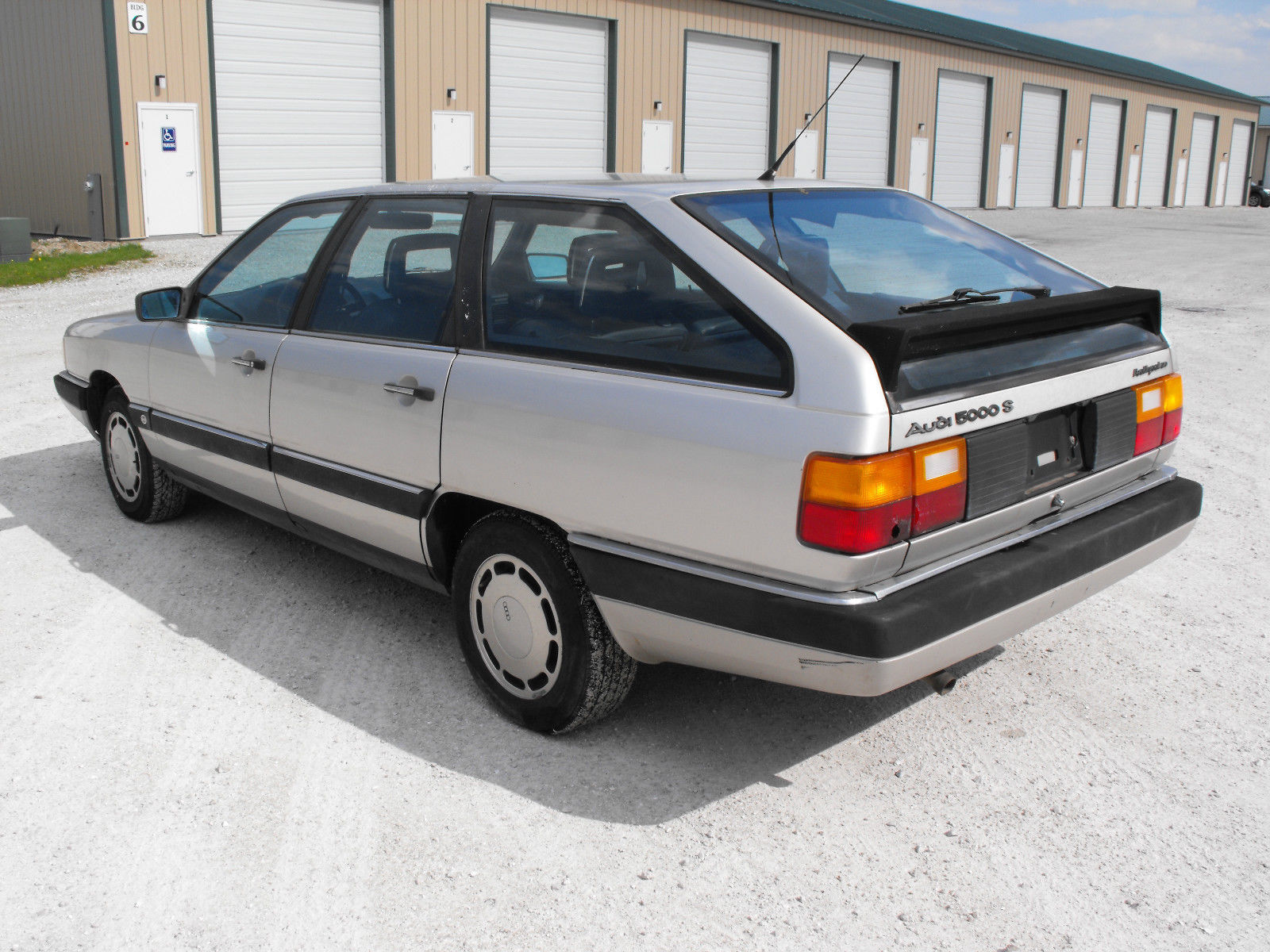 Year: 1985
Model: 5000S
Engine: 2.2 liter inline-5
Transmission: 5-speed manual
Mileage: 152,619 mi
Price: No Reserve Auction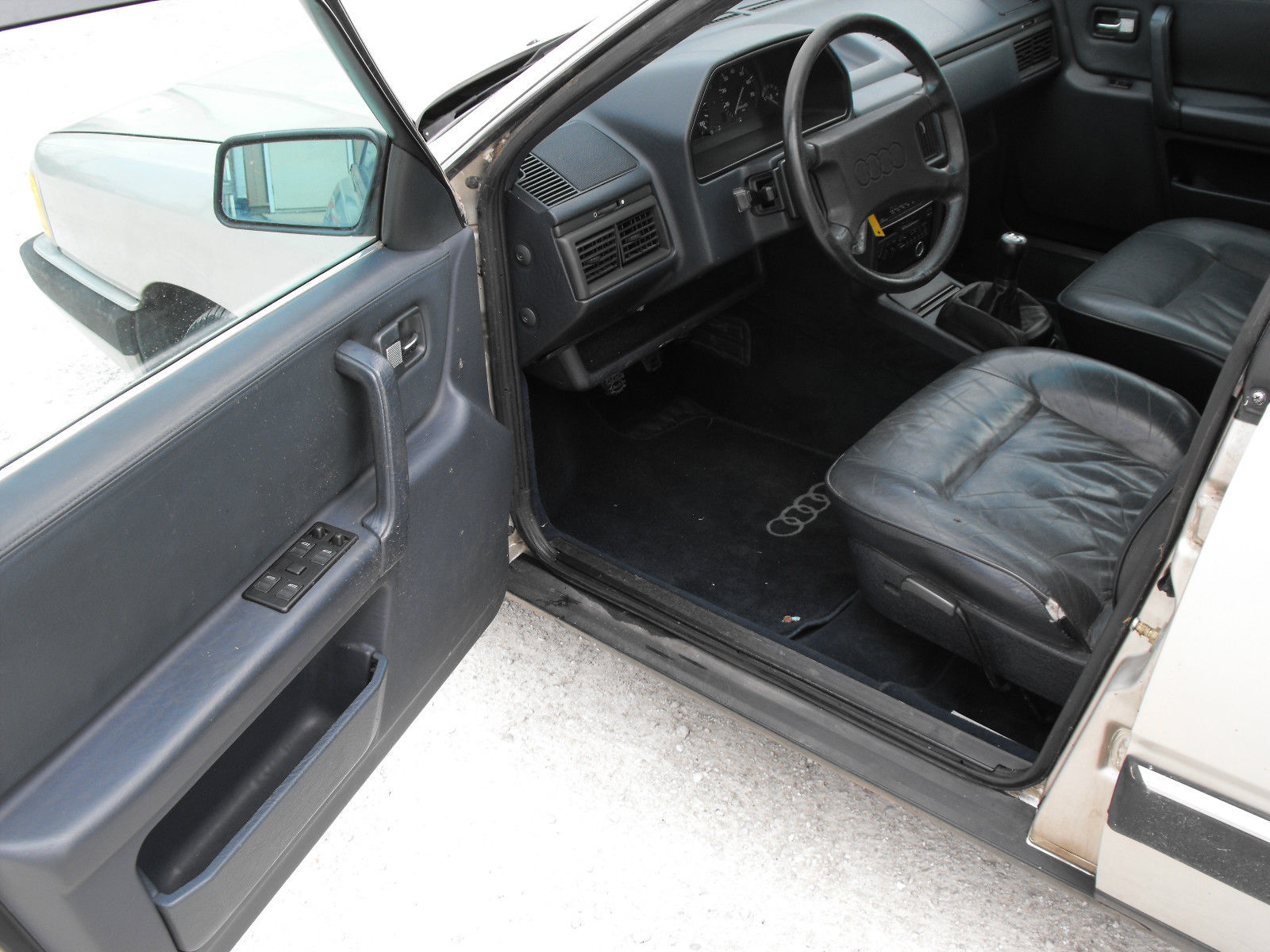 This Auction is for a :

1985 AUDI 5000S Wagon 5-Speed manual.

2.2L I-5 Engine

Car runs but will NOT drive. The clutch pedal just goes to the floor and you have to manually retract it (most likely clutch slave cylinder). Overall good condition for being over 30yrs old. Good body with NO rust and some minor clear coat peeling. Interior is also in very good condition aside from sagging headliner. I just put (2) brand new front tires.

*****BIDDERS WITH LESS THAN 10 FEEDBACK SCORE MUST EMAIL ME PRIOR TO BIDDING OR YOUR BIDS WILL BE CANCELLED*****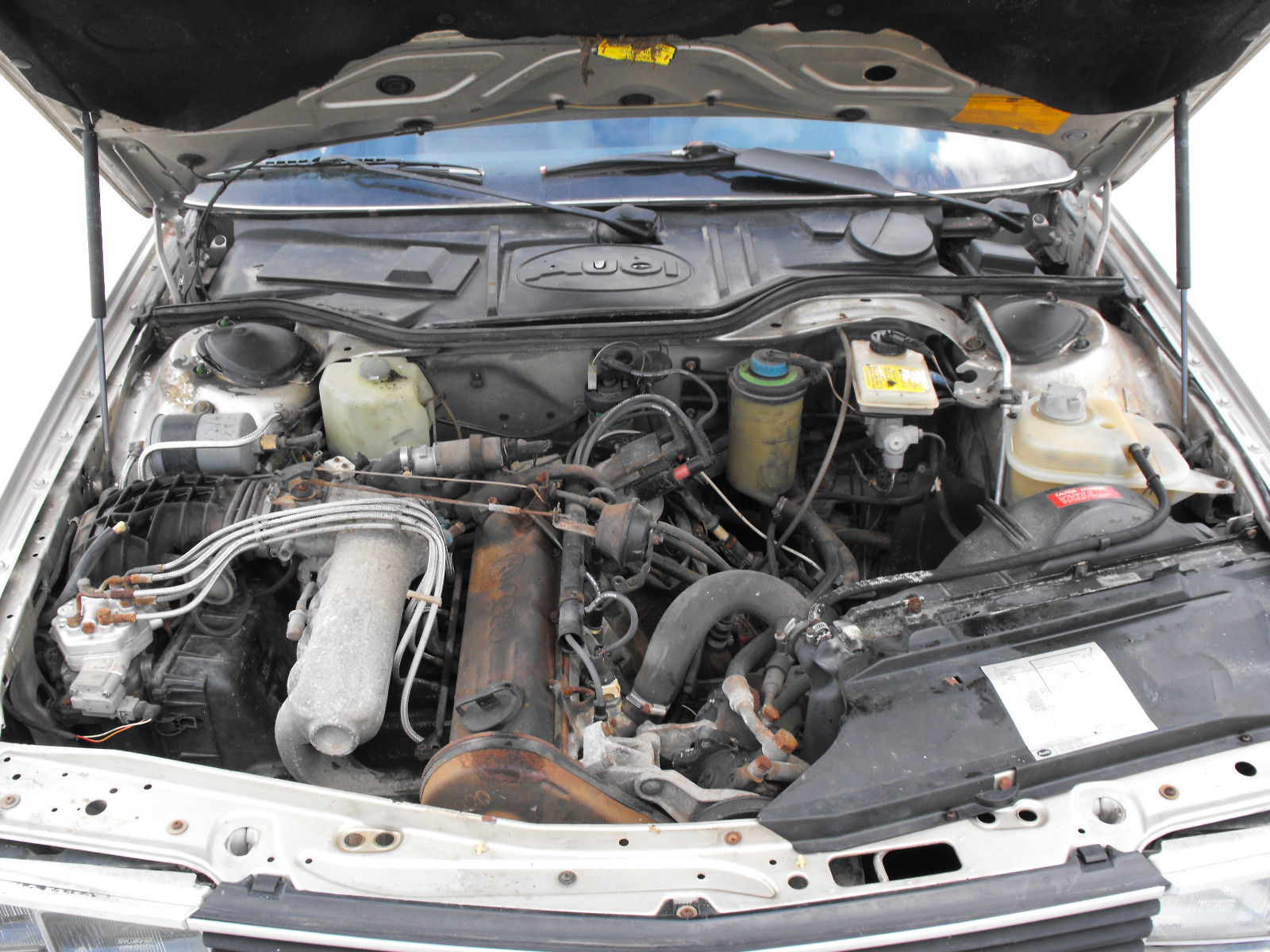 '84 and '85 models were a bit unique because of the 4 sealed-beam setup in front, replaced by "aero" lights for the 1986 model year. The car retains its Delco automatic climate control and original Blaupunkt radio, along with what appear to be original mats. It was interestingly optioned with a sunroof and leather, but not roof racks. Unlike the S6 Avant, the early front drive 5000S wagon is likely the least desirable Audi from the period. Well, perhaps second least desirable; an automatic sedan would probably rank first. On top of not being hugely sought, these Type 44s share the same faults as their more powerful brothers; namely, a complicated and expensive to repair hydraulic system which has apparently failed in part here. Though the clutch slave cylinder is the likely culprit here to repair the driving condition, the general presentation of this car is one which indicates it hasn't been well cared for.
Trust me, you don't want to buy a neglected Type 44.
Now, the caveat to that is that if you really wanted a quattro or turbo car you might be willing to overlook years of deferred maintenance. But perhaps if you really want to source hard to find parts and spend a fair amount of time repairing this car yourself, it could make a decent parts hauler. Right now a single bid of $1,200 buys this '85. While that's cheap, I'd probably reserve my money for a more desirable form of four rings from the period. This is the type of car that would be worth fiddling with if it were free.
-Carter