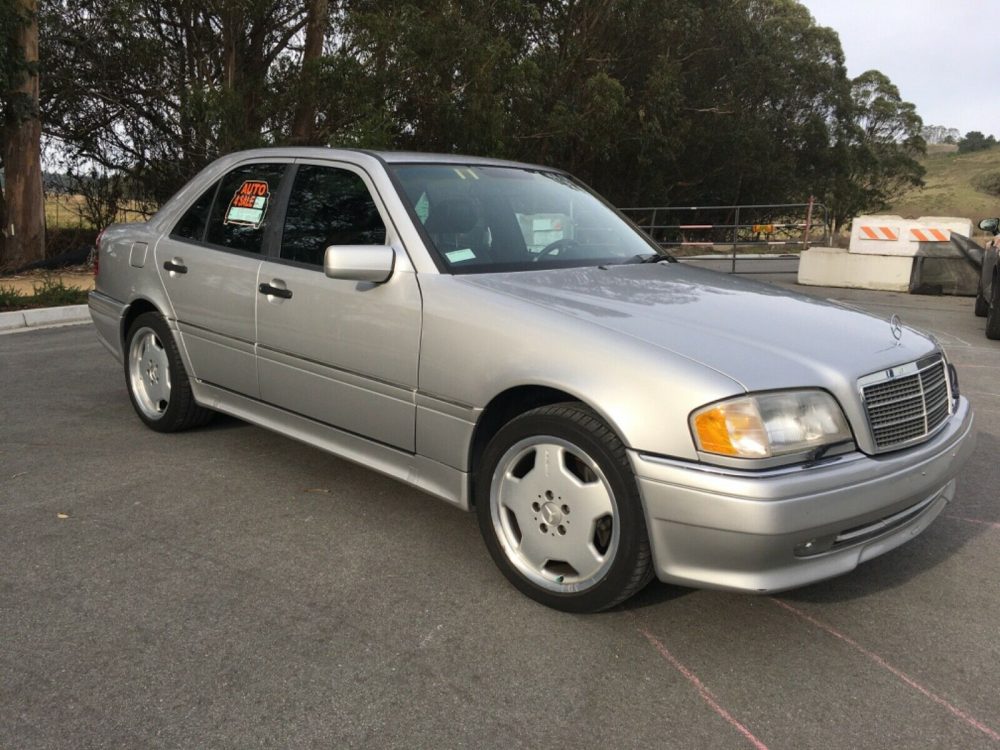 These are strange times for the Mercedes-Benz C36 AMG. Once the breakthrough car of the official Mercedes-Benz AMG vehicles launch in North America, this is now a car that maybe isn't quite a full blown collectible for what it is, but has some pedigree to be one. The problem with the C36 is that it didn't have much fan fare when it launched because of its extremely conservative styling as well as the minor bump in power and performance. This led it to be forgotten about and ultimately into the hands of wrong people. You could find a well used example for well under $10,000 and if it was really beat up and rusty, $5,000 might take one home. Now, people want old performance cars with brand caché, even through their performance leaves much to be desired. The thing is, what happens to the examples that still have a ton of life left in them, but are far from the best example remaining? I'm curious to find that out with this 1995 up for sale in California.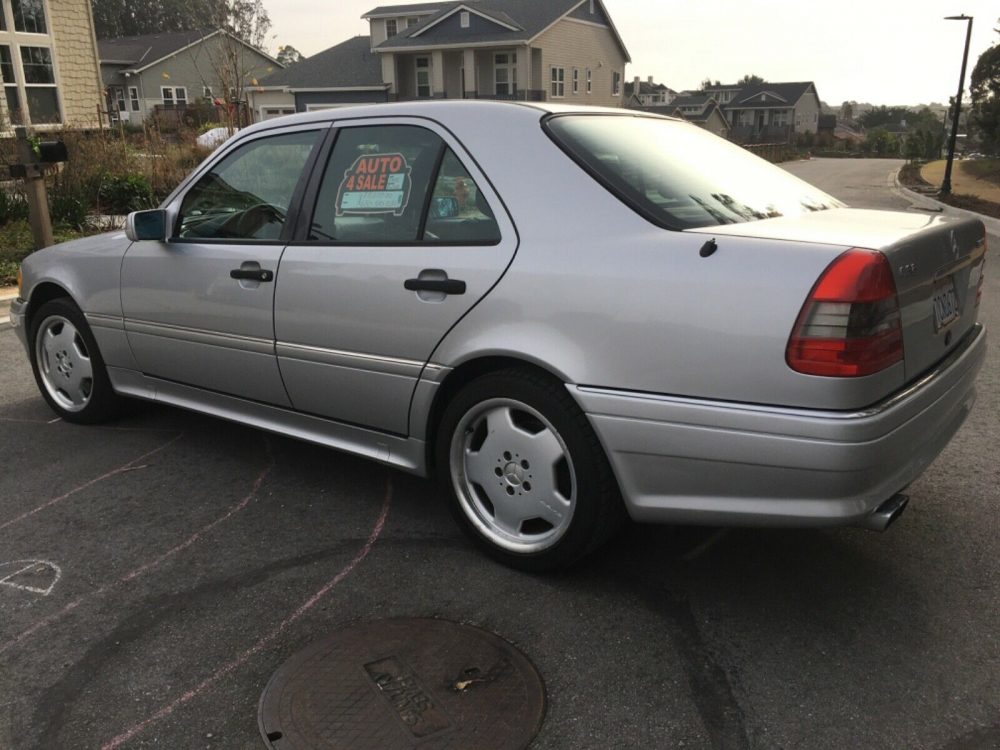 Year: 1995
Model: C36 AMG
VIN: WDBHM36E9SF185689
Engine: 3.6 liter inline-6
Transmission: 5-speed automatic
Mileage: 85,987 mi
Location: Half Moon Bay, California
Price: $9,999 Buy It Now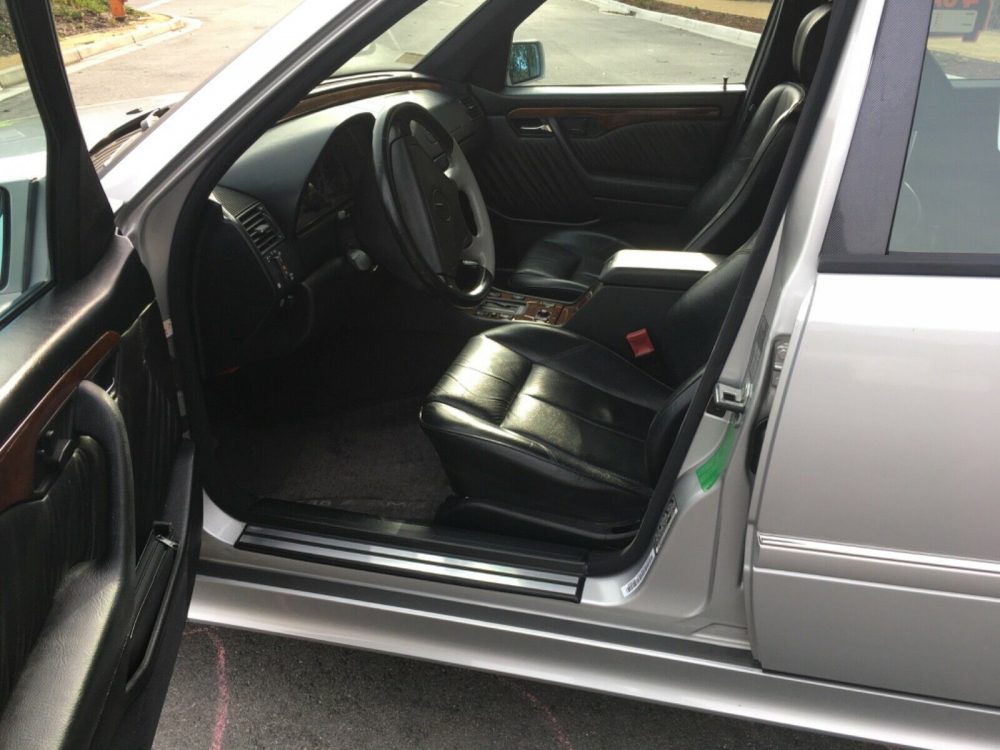 1995 Mercedes C36 AMG
Mercedes first car to be sold as an AMG model.The C36 was based on the now demised C-class generation, introduced in 1995, known internally within the company as the W202. Like other AMG cars, the C36 was a limited production model, only 200 examples were imported to North America until production halted in 1998. Exterior tweaks to the typical C-class include a new front apron that carries foglamps in the airdam. When combined with the new side skirts and rear apron, AMG says it reduces lift at highway speeds helping to make the handling even better. Other external clues include carbon-fiber trim on the B-pillar, an AMG decklidbadge, and 17-inch 5-spoke wheels. Those AMG monoblock wheels would become synonymous with high performance Mercedes models for the next decade and help many identify the less dramatically styled variations quickly.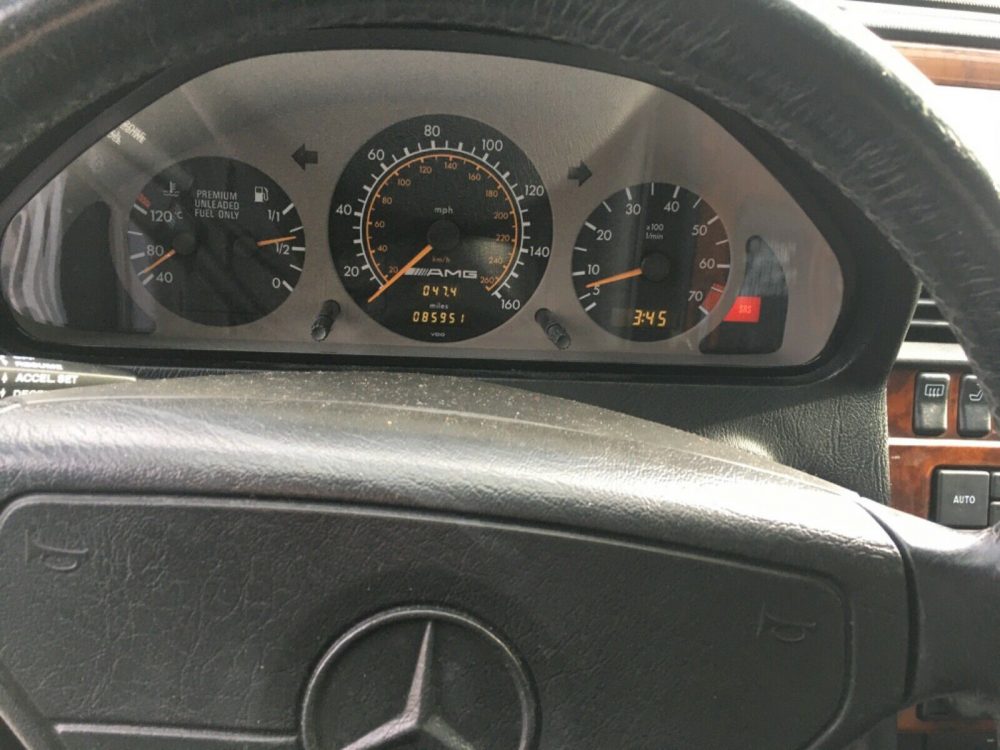 This car looks clean enough with no rust that I can see, but I am also noticing that this is far from a cream puff. Yes, 86,000 miles is rather low for what a W202 usually has, but I can some damage on that AMG lower front lip, a mark on the bumper, a busted headlight wiper, and the dreaded SRS light illuminated on the gauge cluster. Add in the fact that this seller didn't show a photo of the engine nor give any info at all besides a lazy copy and paste, this one isn't giving me a warm, fuzzy feeling.
There is definitely precedence that the C36 AMG will bring good money if it is extremely clean and has low miles. However, this is just as much precedence that average examples still aren't selling for all that much either. Where does this one fall? I think more towards the $5,000 example. With zero information about the car, it is almost a non-starter for me given what the current market is. $10,000 just isn't reasonable knowing there are a bunch of issues I can see just from looking at the photos, let alone have uncovered during an inspection. I think this car is more towards the $7,500 at best, even more so in the soft used luxury car market that is California. I think this one has potential, but not at $10,000.
– Andrew