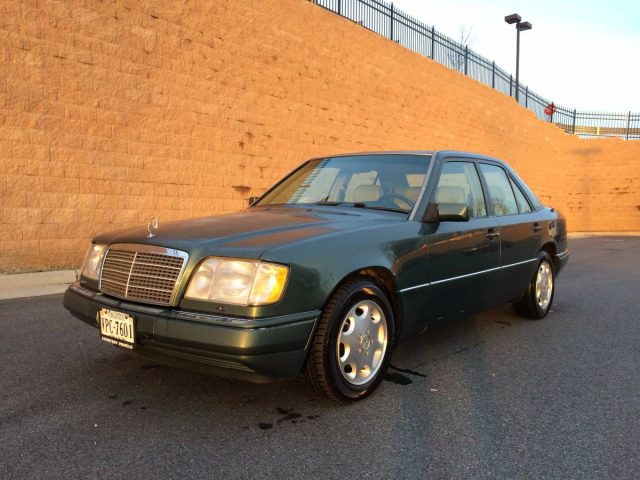 I never tire of a facelifted Mercedes-Benz W124. Once the shackles of ugly headlights were released, the W124 turned into quite the handsome sedan. If you combine the already great W124 with the OM606 diesel engine you are left with a package that extremely economically and something that can last a very long time. That's exactly what we have today in this 1995 E300 for sale in Virginia.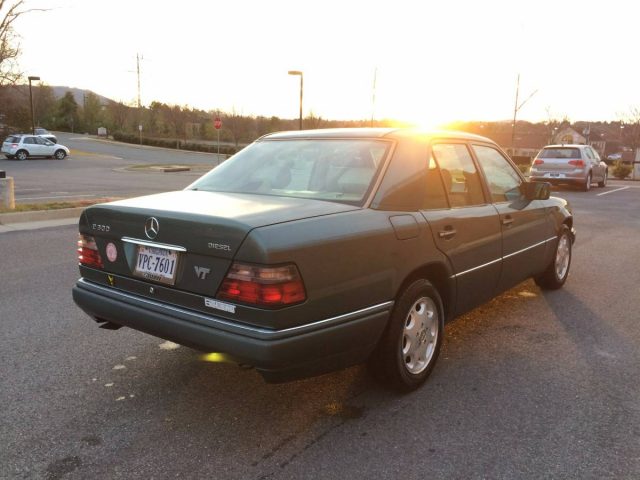 Year: 1995
Model: E300
Engine: 3.0 liter inline-6
Transmission: 4-speed automatic
Mileage: 324,801 mi
Price: $2,500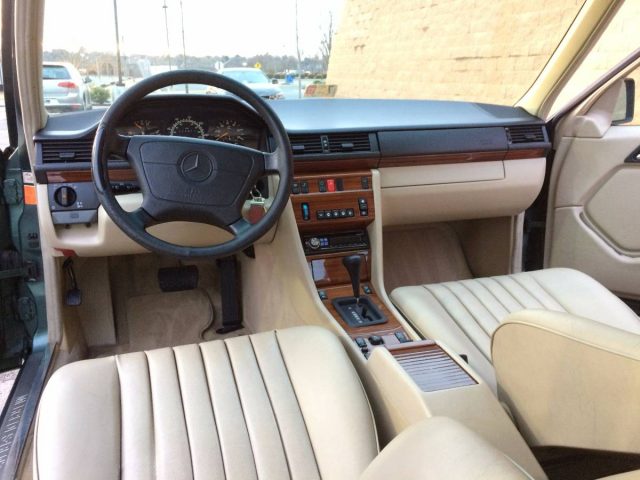 1995 Mercedes-Benz E300 Diesel

*NO Trades* *Local pick up only, No exceptions*

WDBEB31E7SC203589

324,801 miles

only one other previous owner

Virginia title in hand

No accidents

Clean CarFax History

a well maintained Mercedes from their best era

I've owned this vehicle for the past five years, it's treated me very well. I've recently purchased a newer car which is the reason for the sale.

When it comes to MPG, I usually get about 35/45 city/hwy — my best ever was traveling from Charlottesville to Charleston, SC; Car fully loaded with luggage with two people we got 900 miles worth of cruising range on a single tank.

The vehicle was extremely well optioned for its day: Has the full large sunroof, heated front seats, electric mirrors, electrically adjustable seats, drivers and passengers airbag, ABS, ASC (traction control). It does have an aftermarket headunit with a aux port so you can listen to music. It does have some BMW floor mats instead of the original mercedes mats.It has some minor wear and tear but all the photos included in this ad detail any of its minor imperfections. It's a really honest and clean car considering it's age. Everything works and there's no known faults or issues.

In preparation for the sale, I've completed these service items within the past thousand miles:

coolant flush

brake fluid flush

power steering flush

new serpentine belt

new serpentine belt tensioner assembly

new tires on all four corners & alignment

new glow plugs

new engine air filter

new fuel filters (both main and pre-filter)

oil and filter change — I commonly use Shell Rotella T6 5w-40 during most of the year and 0W-40 during the winter to help with the colder weather starts [5000 miles usually between oil changes].

Stipulations for sale: Must have cash or certified bank check in hand, must be willing to meet at a reasonable time of day in a public place in order to process the purchase. All sales are final.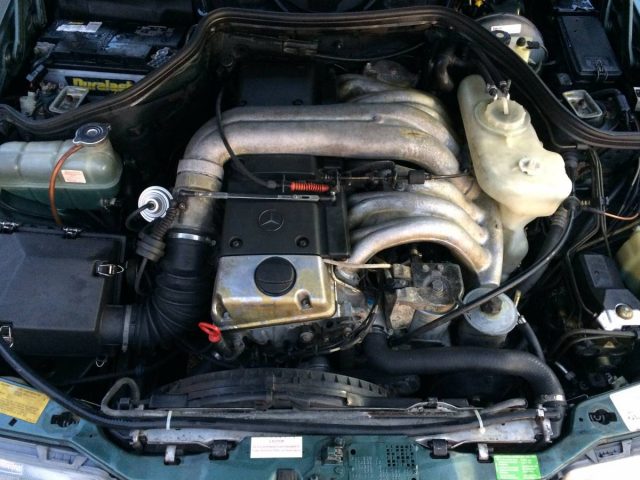 This E300 has lived a full life with it approaching 325,000 miles but I'm willing to bet it has a lot more left to give. Looking at the ad description, the seller has already replaced a bunch common maintenance items including the glow plugs, which is never a fun job on the OM606. Speaking of, this engine is surely capable of hitting 40 miles per gallon and with its giant fuel tank, 900 miles on a fill up isn't unheard of. Spruce Green is one of my favorite colors and while the interior does show some wear, it's nothing that can't be overlooked given the price of a mere $2500.
The price, in my opinion, is more than reasonable for this car. You are getting a ton of value for very little money and a good maintenance history to make it up. 1995 was the last year of the W124 and as long you can stay on top of maintenance, I'm not seeing a downside to owning this specific E300.
– Andrew