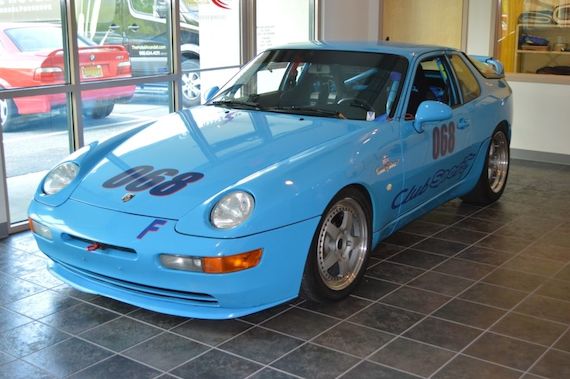 For all the air-cooled Porsches that we feature, there is still one outlier that is the ne plus ultra when it comes to P-cars for me. The 968 Club Sport. This was another one of those forbidden fruits to US customers, but a formula which enthusiasts copied in earnest by either cobbling together a few of the more performance oriented options available at the time, such as the M030 option package, or by way of the aftermarket. Out of the box, the Club Sport was ready to hit the track, with about 222 pounds shed from the curb weight by way of deletion of luxury trimmings and complimented with a more aggressive suspension setup. This Club Sport for sale in Maryland has been worked over a bit to make it even more fearsome for track days.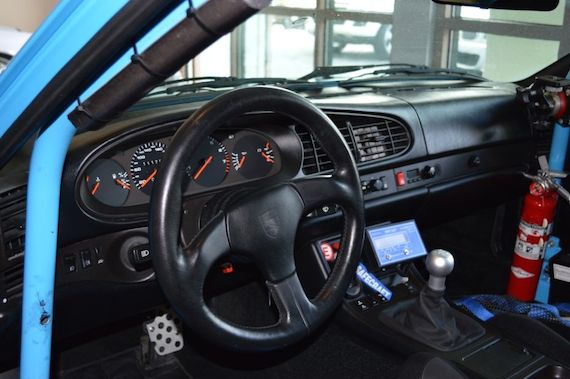 Year: 1996
Model: 968 Club Sport
Engine: 3.0 liter inline-4
Transmission: 6-speed manual
Mileage: 68,000 mi
Price: $42,990 Buy It Now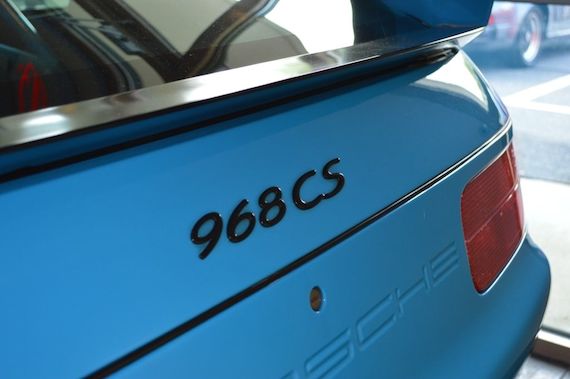 This is the REAL THING…a REAL 968 Club Sport in the U.S.!!! My company, "At Speed Motors" focuses upon investment-level Porsches. I have owned, raced, serviced, and collected Porsches for 20 years and come across wonderful examples for your consideration. This is a stunning, 1995 968 Club Sport in Rivera Blue (code S8S8) from the factory. It was outfitted with limited slip, sunroof, rear painted spoiler, and 17″ rims (changed to 18″s for DE events) from the factory. The car has a Rivera Blue painted Safety Devices cage installed, a fire system, Rivera Blue painted race seats, race belts, and timing equipment. The engine/transmission have been rebuilt and the suspension gone through. All of the fluids are changed, the A/C blows very cold, and the car is ready to go…for either street or DE/track use. Just a wonderful car to drive, smooth, balanced, and faaaassssttttt. This is a matching numbers car, of course, with COA shown in the pictures. This car needs nothing at all, it drives perfectly, and runs perfectly…Please contact me with any questions at 703-627-9991. Take a look at my 100% rating and bid with full confidence. I stand behind absolutely everything I sell….PERIOD. My thanks, Bob. PLEASE NOTE: The correct VIN for this car is WP0ZZZ96ZSS815282 but eBay does not recognize that number as valid!!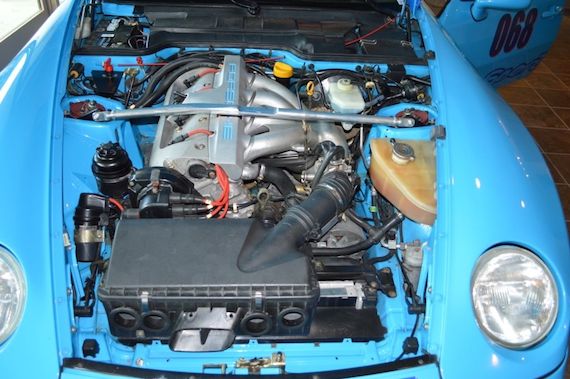 I would have liked to have learned more about how this particular Club Sport is legal in the US, given that it is not yet over 25 years of age. The electric windows had me raise an eyebrow, as 968 Club Sports were equipped with crank windows. Perhaps some examples were special ordered with electric windows? All the other bits seem to be in order to tip this off as a true Club Sport. More information is certainly needed to clarify this car's status and whether it is truly street legal. Given that certain parties are trying to fetch $40,000 for stock 968s, the asking price for this one probably isn't too far off, if a tad high given the mileage. But, if this car can be titled for road use, there is a rarity factor at play here that might make the premium worth it to some.
-Paul