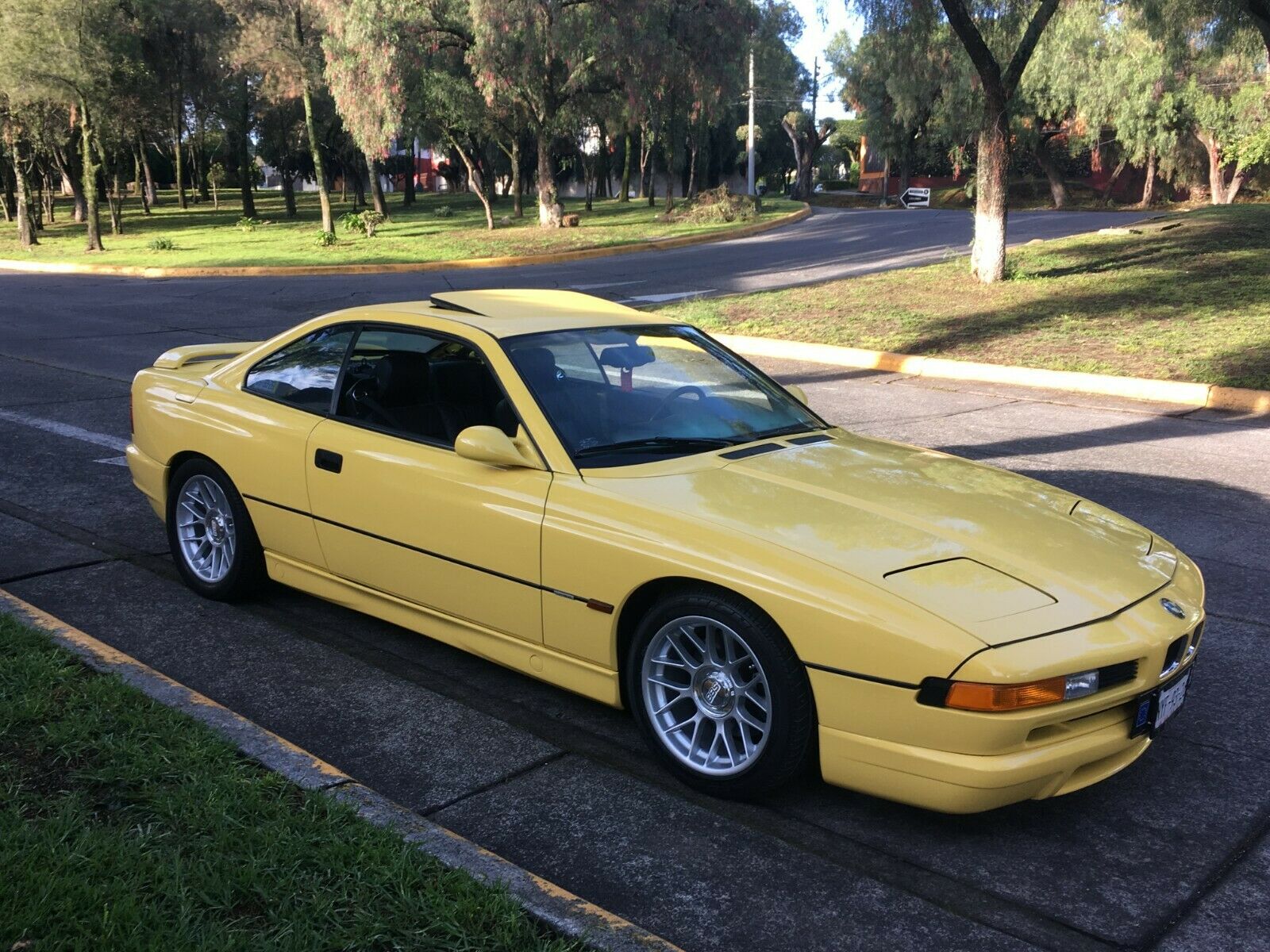 The E31 was BMW's first real attempt at integrating lots of computer designs and controls into one of their road cars. The clean-sheet design resulted in a 2-door grand tourer that shared some visual similarities with the great M1, but stood apart as a more practical cruiser. Unlike the E24, the windows could fully drop, revealing a graceful pillarless design to match the sweeping greenhouse. The sharp nose amazingly hid an even larger motor than its predecessor; in fact, it was basically two conjoined M20s. That configuration certainly has some drawbacks, but there was no denying that the 850i had serious presence and credentials with the M70 V12 kicking out 300 horsepower.
However, BMW softened the character of what potentially could have been a screamer. Many were outfit with 16″ wheels for a better ride and tied to an automatic transmission. This was truly a GT car, and not the supercar slayer that BMW teased with its M8 Concept. That vision ultimately became the manual-only 850CSi, but upgrades later in the run saw the introduction of the V8 840Ci and the revised M73 5.4 liter V12 in the 850Ci. This one is a bit special, having run through the hands of BMW's Individual department before being sent to Mexico: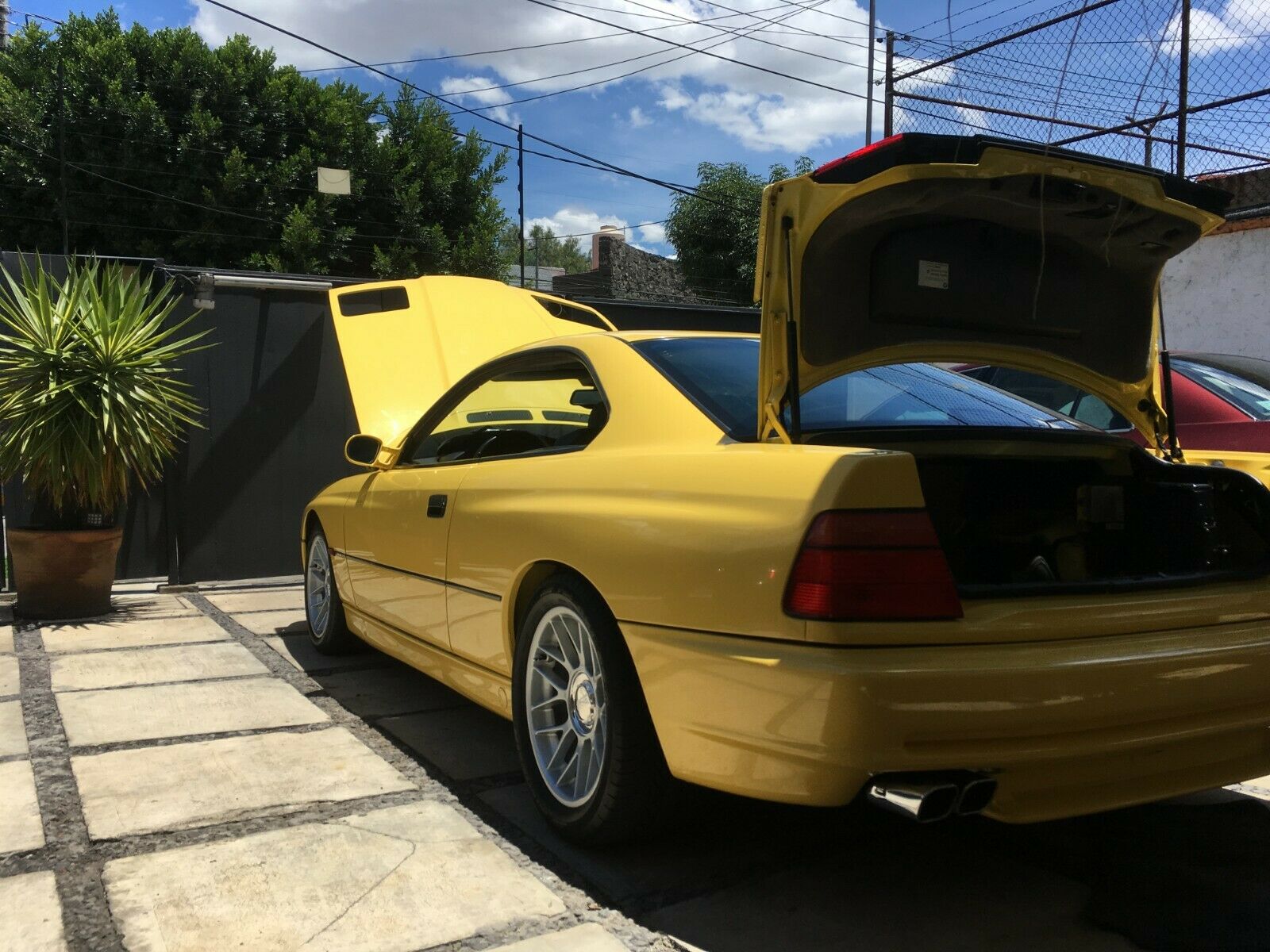 Year: 1996
Model: 850Ci
VIN: WBAEG41S0TCC41388
Engine: 5.4 liter V12
Transmission: 5-speed automatic
Mileage: 17,500 mi
Location: Mexico
Price: $55,500 Buy It Now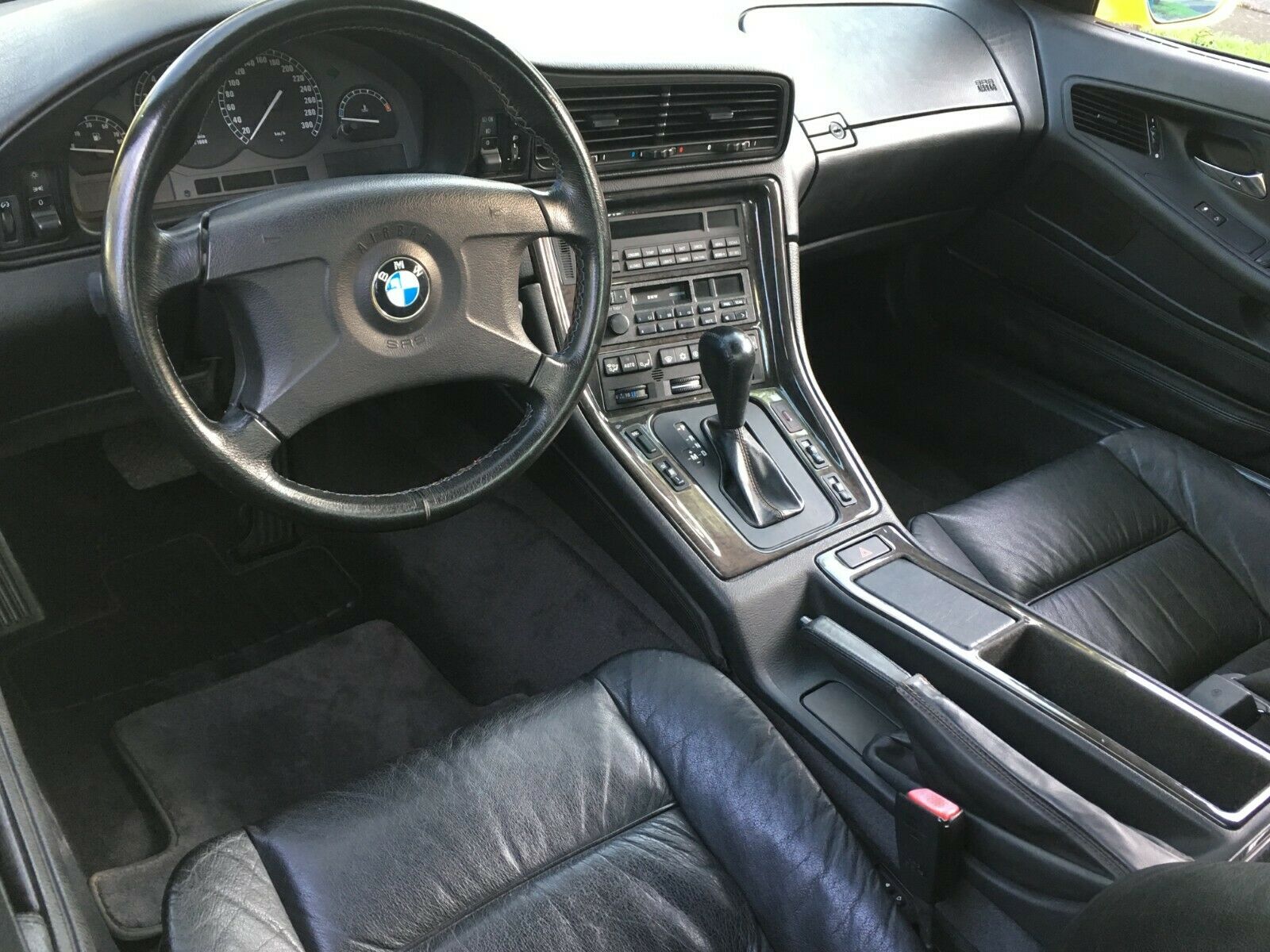 Vehicle Details

BMW 8-Series. Beautiful Bmw super coupe 850 CI V.12 sold at Bmw mexico agency, original invoice, original mileage 28,000 kms (17,500mi.) rines RC BBS gas suspension. All air spoiler equipment spoilers box spoilers air diffusers in original Bmw agency defenses and purchased from new, is an exclusive and special BMW car only connoisseurs!! look carefully at the side mirrors. and there it is seen when it is a last edition in the world, because the mirrors are round. and the previous models are square mirrors, and with 28000kms original I doubt find another one like this, the color the extra equipment and version m sport is described on the bmw agency bill since new. NOTE: impossible to compare it to others of its kind with a lot of use and high mileage… this vehicle is located on the cd. de mexico greetings …..this vehicle was sold again in bmw agency until 1998. service tire .. 21/02/2021 The 4 new tires were installed 275 rear and 245 front, only for maintenance and that are always as new.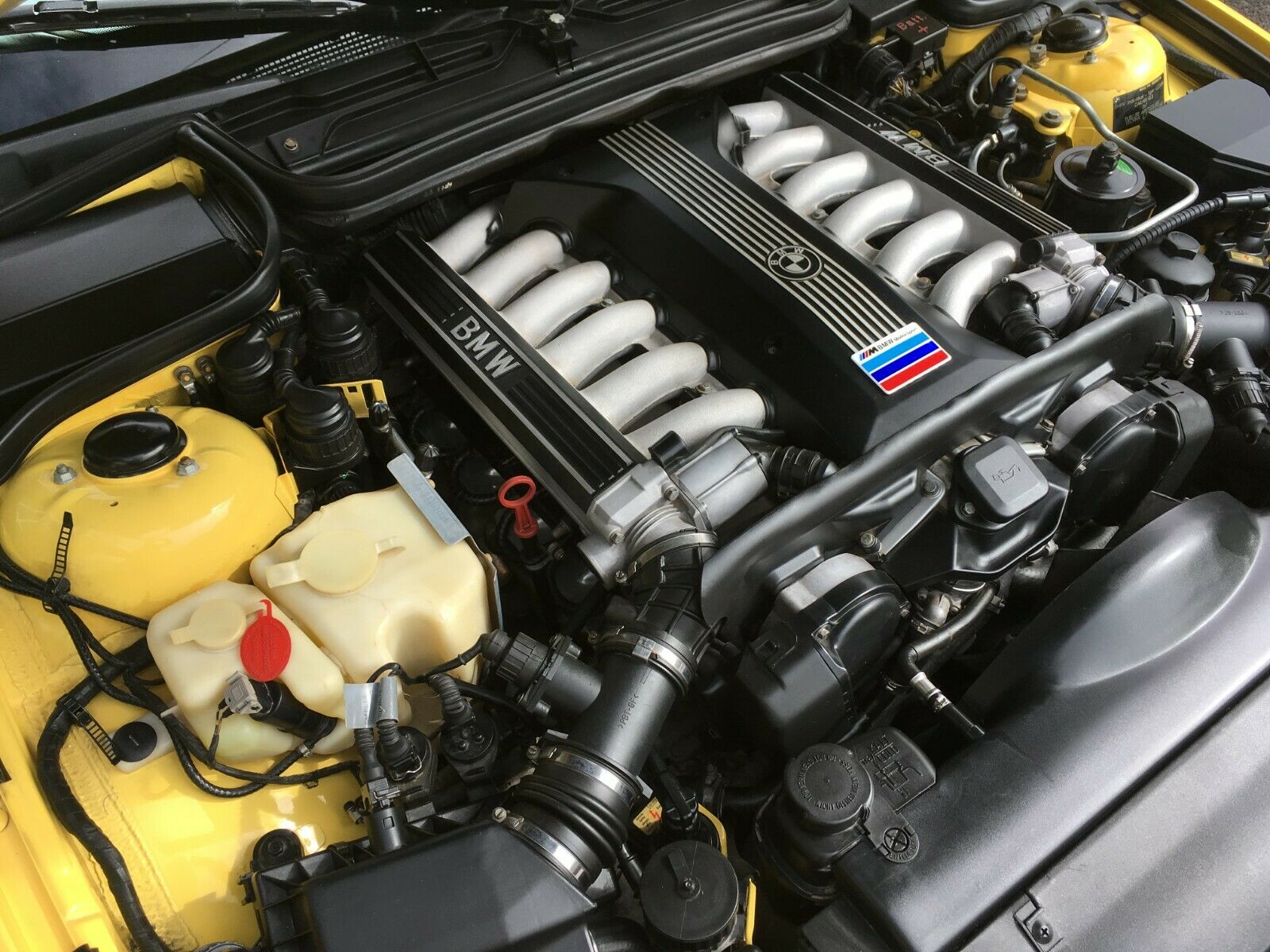 Believe it or else, the last of the run 850Ci is actually more rare than the 850CSi – approximately 1,200 were produced versus the ~1,500 of the M-engined variant. Does that make it more appealing? Not really, but it's interesting. The upgraded to the 5.4 didn't net a lot more power – roughly a 26 horsepower increase over the 5.0. This one though has some pretty incredible options. It was ordered through BMW's individual department in Dakar Yellow over black Buffalo leather, and original options included sunblinds, heated and powered front seats with lumbar support, a sunroof, M Sport suspension, an M steering wheel, and a few other goodies. It seems to have further been modified with an 850CSi front spoiler and mirrors, and the BBS RC wheels are a neat addition. One thing that strikes me as strange is that the front corner lights are too short on both sides; it's just odd and looks wrong. It also appears that the hood is ill-fitting for some reason. And, the seller claims it's a 98, but the VIN decodes that it was produced in November '95 – I'm pretty sure it's a '96.
Pricing? Well, it's quite aggressive at over 55k. But look at it this way – it's a very low mileage example, a very rare spec, and overall it's in great shape with good mods. It's about double the price of a normal E31, but then it's a really special E31, isn't it.
-Carter