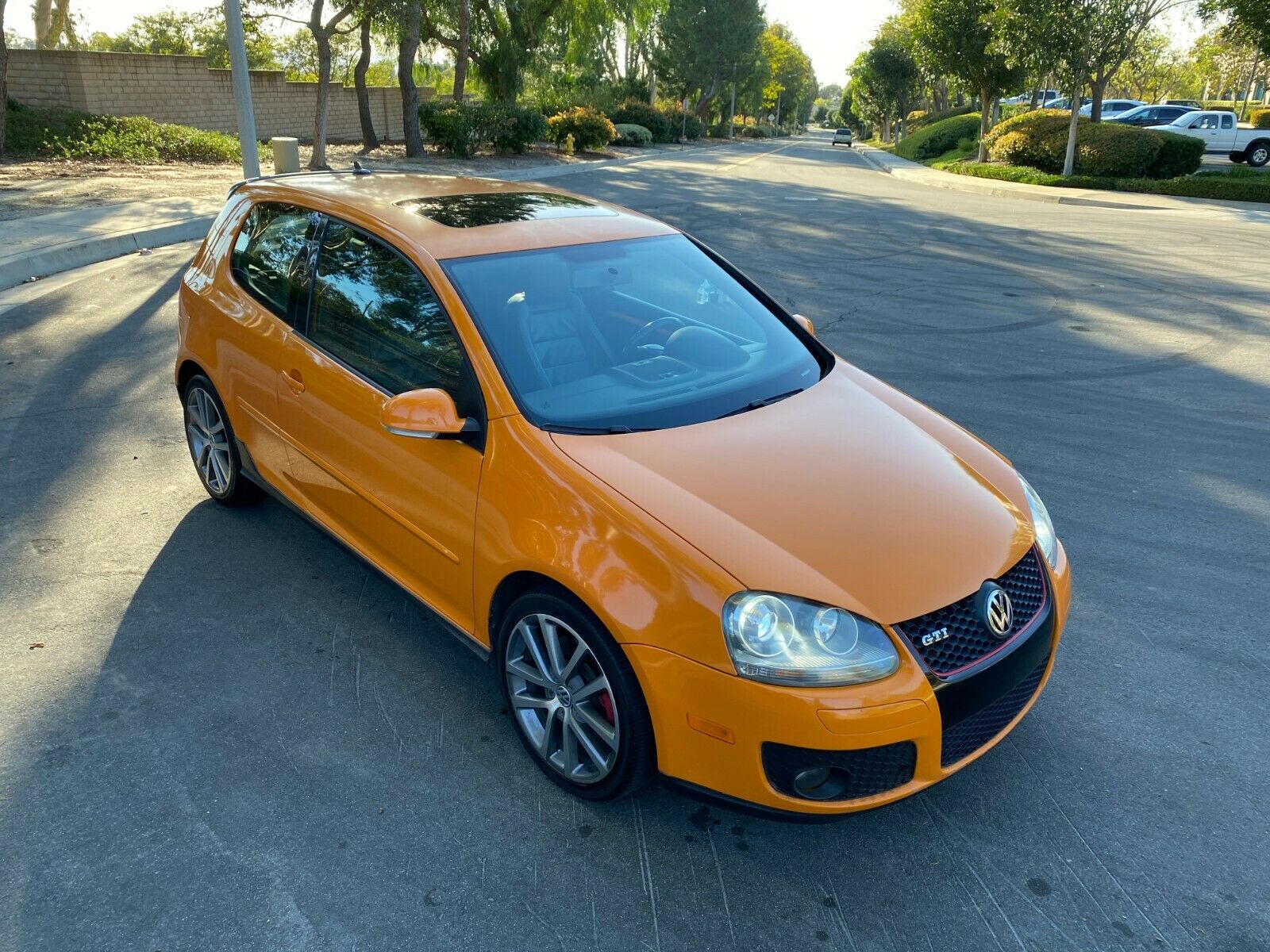 So we just looked at the Fahrenheit Edition appearance package on the Jetta, and by an interesting coincidence a GTI popped up. The package was more or less the same between the two cars, though the GTI was Magma Orange instead of Imola Yellow. Otherwise, you got the same wheels, interior package, and performance. Similar to the Jetta, this particular car is claimed to have lived with one owner from new, and it's racked up a lot of use – even more miles than were on the last example. But this one is a lot cleaner, has a bunch of recent maintenance, and (for better or worse) is fitted with the DSG gearbox. What does that do to price?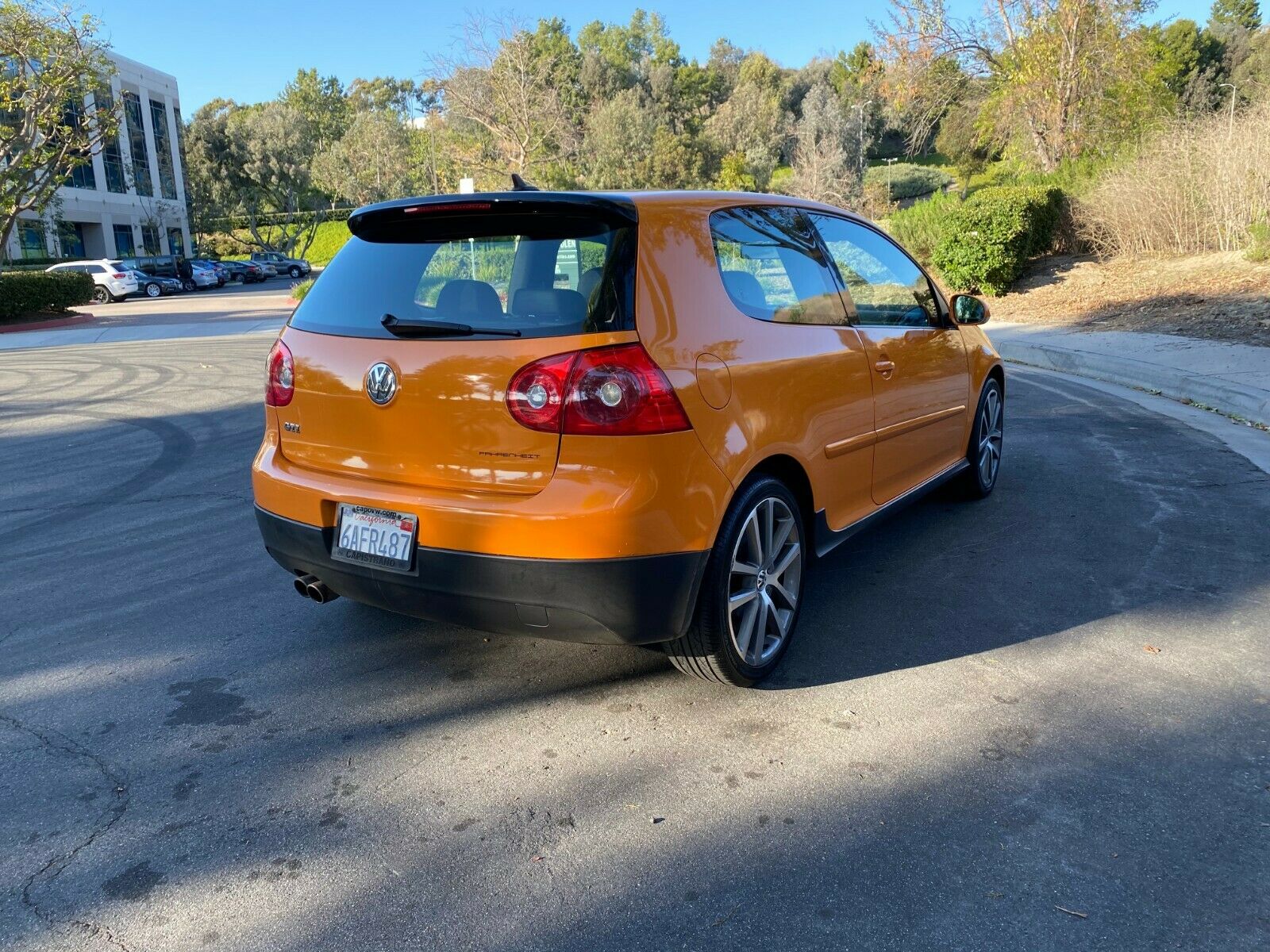 Year: 2007
Model: GTI Fahrenheit Edition
VIN: WVWFV71KX7W180065
Engine: 2.0 liter turbocharged inline-4
Transmission: 6-speed DSG dual-clutch automatic
Mileage: 207,000 mi
Location: Foothill Ranch, California
Price: $3,250 Buy It Now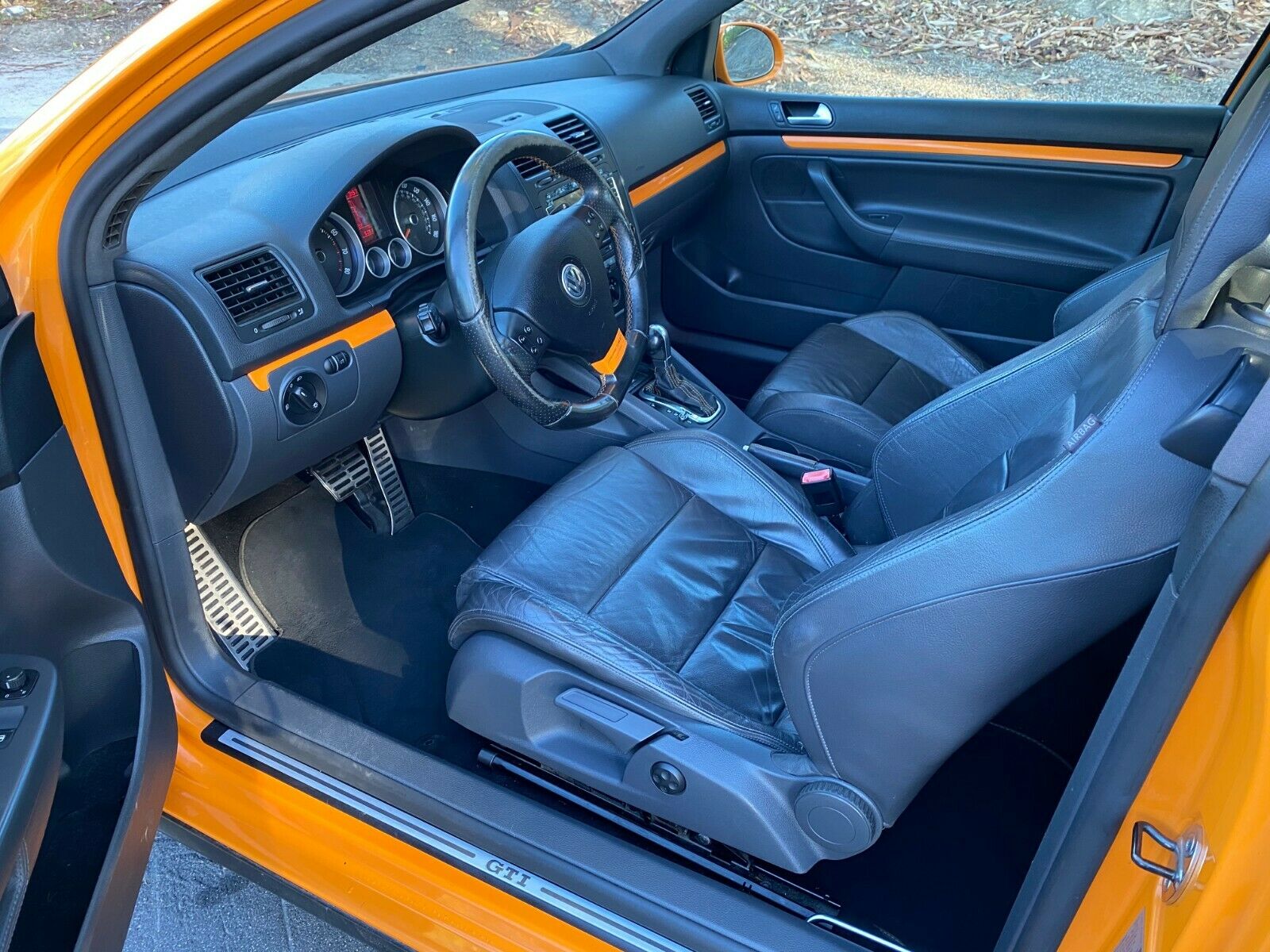 CAUTION – This is NOT a "perfect" or "show quality" car PLEASE READ THE ENTIRE DESCRIPTION + LOOK at the additional pictures online and then buy!

2007 VW GTI – FAHRENHEIT LIMITED EDITION – Car #1119 of 1200 produced

2.0T FSI 4cyl. with Dual Clutch 6 Speed Transmission

MORE PICTURES HERE —> https://flickr.com/photos/185669470@N04/sets/72157718348094432

– CLEAN CARFAX
– ONE OWNER
– California Car with absolutely ZERO RUST ANYWHERE!!!!
– REGISTRATION CURRENT
– California SMOG CHECK DONE

This GTI is currently registered in California (paid until June 2021) and it was smog checked and passed about 5 weeks ago. No late fees no penalties!!!

The car is sold with a Bill of Sale from the owner and an application for duplicate title filled and signed by the owner. If you desire it is possible to get a California Title for you for an additional $250.- It takes about 4 weeks, for CA DMV to issue after the documents are filed.

This high mileage one owner Fahrenheit has been very well taken care of all of it life near San Juan Capistrano in Southern California. Regular Oil changes well documented on Carfax.

Recent repairs include:
– Timing Belt
– Serpentine belt
– Tensioner bearing
– Engine Oil and filter
– Air filter
– Brake fluid
– Transmission fluid and filter
– Spark plugs and coils were replaced a couple years ago.

Esthetically the car look good, inside is in great shape with a new Bluetooth Radio (factory Radio comes with it also). Dash and seat are in great condition with no holes or cracks. Sunroof is clean, works and doesn't leak. Exterior looks good, base coat in good shape but the clear coat is peeling in some spots, common issue for these cars. The base coat is good so it wouldn't take much to repair the clear coat. The car has a few dings and scratches refer to the pictures for details.

The transmission was replaced with a 2009 unit, upgraded by VW in 2010 as part of their SDG recall campaign. Mileage on the transmission is 135K miles. It is solid/reliable and issue free. It was serviced with new fluid and filter as part of the installation.

The car runs drives and shift like a car with 80k Miles, engines is strong as if it was at 100K Miles (that's what regular oil changes get you) drive train brakes and tires are good and do not require any work.

The hatch release button in the driver door does not work so does the key fob trunk button) but the hatch release handle (VW logo) does work! I maybe doing something wrong with these buttons… I've also seen intermittent issue with the gas cap not sealing properly and setting the "gas cap loose" warning light on the dash. I will put a new gas cap on the car before it leaves, hopefully this will take care of that. Beside the two afore mentioned issues all the rest works as it should, light heat, ac, seats heaters, radio, locks, etc… All good!

The car is quick and very fun to drive, the DSG transmission is fantastic, like a mini version of the famous Porsche PDK (the Gold Standard of Dual Clutch Transmissions) I drove (and still drive) Porsches 911s and this GTI remains me of the PDK 911s, powerful, crisp, agile, great seating position, plenty of feedback. There's definitely a similar/familiar, solid, sporty feel to it!

A great value for an outstanding driving experience with the potential for appreciation being 1 of 1200 Fahrenheit made!

Given the mileage this car is made to be on the road. There are tons of affordable parts, engine and transmission out there to keep this car going for another 400K miles. The car has absolutely no rust, has a great clean interior, mechanically very sound, with a little love on the paint it could be made into a long lasting collectable driver!

I'm willing to help you if you want to ship the car, I've done it many time and even have references in Iceland, France, Germany, Switzerland. I'll get the title and make sure your car get's to the shipper of your choice.

I tried to describe the car the best way possible, please pay close attention and study the pictures on this post and in the following album online.

Deposit will not be refunded if transaction is cancelled due to the time lost and cost invested to relist.

Thank you and good luck!

JUST TO MAKE IT CLEAR!THERE ARE NO "TITLE ISSUES/PROBLEM" the car is currently registered and was just smog checked. So no late fees and no smog needed to register in your name.

As stated above we do not currently have a title for the car, however one can easily be obtained for you, but it will take a couple of weeks for CA DMV to process.

The car is sold with a Bill of Sale and a California DMV form REG 227 "Application for duplicate title and transfer". Both legal and official documents which will allow you to register and obtain a title from the DMV.

So you have two options:Let us send in the paperwork and get the title for you in a couple of weeks or buy it as advertised and submit the paperwork yourself to the DMV.

No tricks no funny business! I hope this helps! NOT READING THE ENTIRE AD BEFORE YOU BID WILL NOT BE ACCEPTED AS A VALID EXCUSE TO CANCEL THE SALE!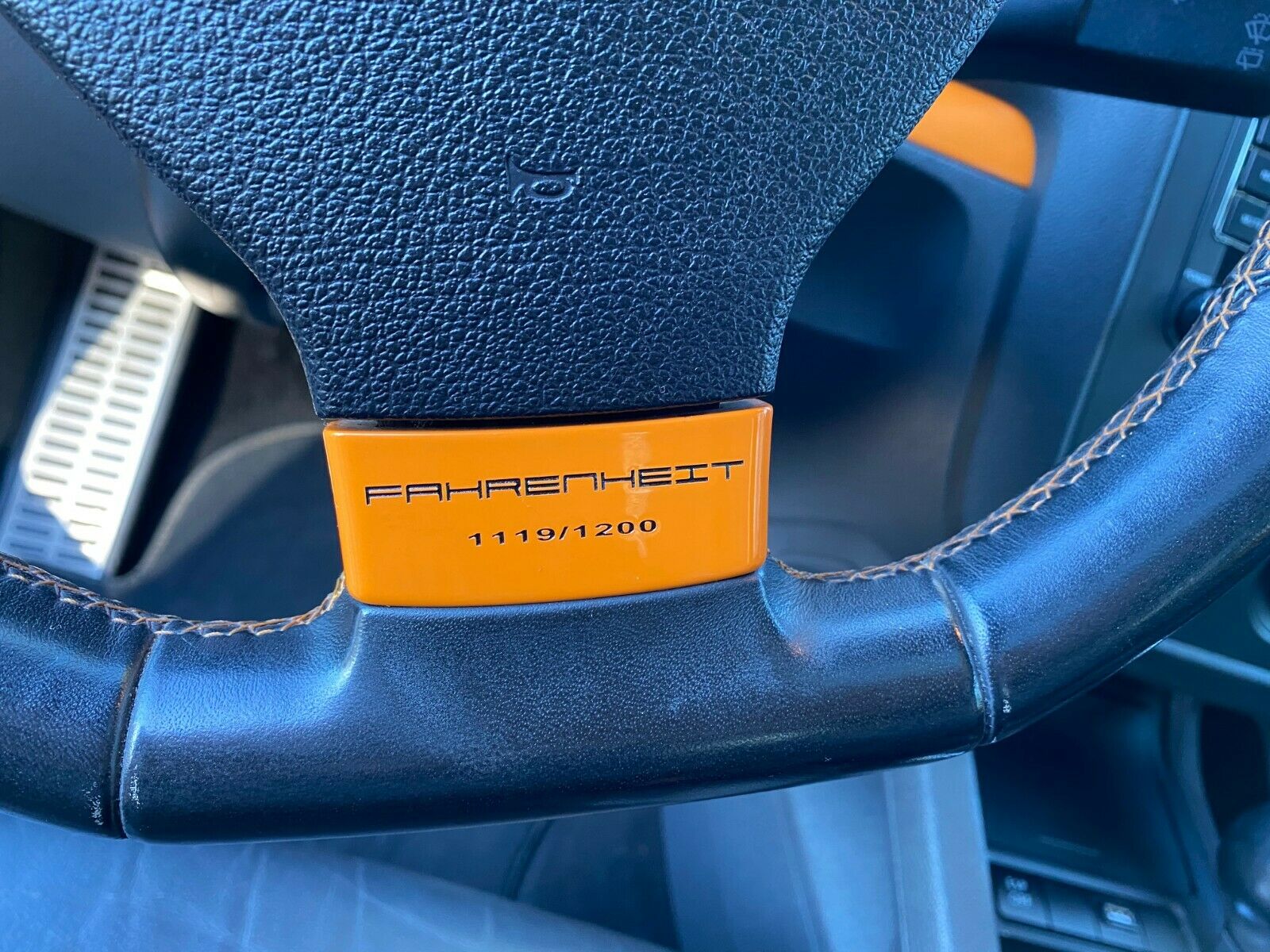 What's to like? Magma Orange looks fantastic! It's really a striking tone on the GTI and very unique. I don't think it was offered on anything else at the time, unlike Imola Yellow. And, as I've previously stated, I'm more drawn to the GTI's shape than the Jetta. The condition generally looks a lot better than the last one, and there's a lot of claimed recent maintenance – though you'll need to sort the title situation. Downsides? Well, yeah…if I'm honest I'd really rather have a manual than the DSG, and though the condition looks great, I'd really rather buy one with less mileage. Still, if you're a commuter looking for a splash of color and sport for your beater car – it looks like you could do worse. The asking price is slightly above where the Jetta ultimately sold, so it seems like it's in the right range for what it is.
-Carter