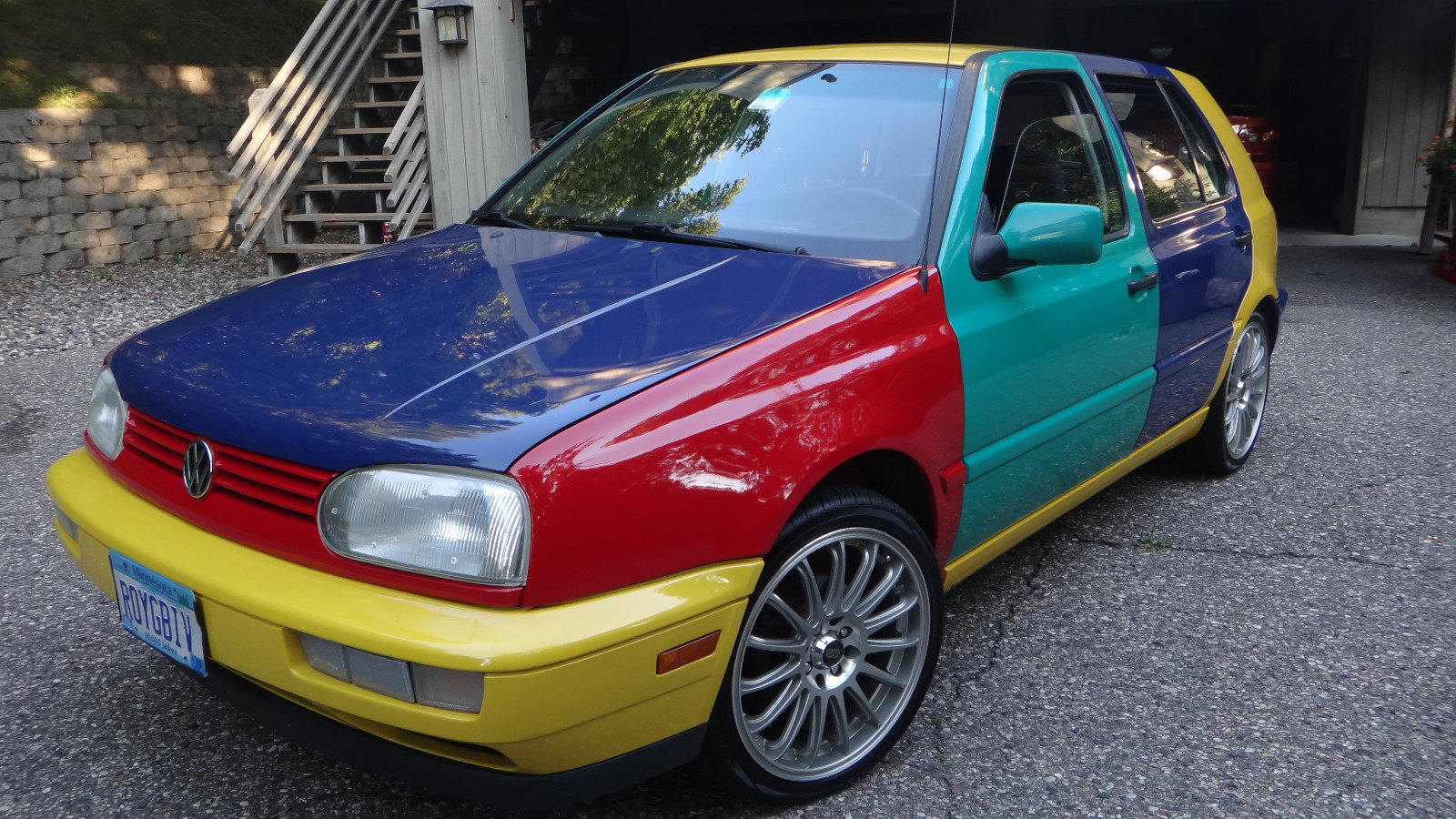 Fewer cars looked more wrong leaving the dealership than the Harlequin Golfs. Schemed up as a marketing attempt to make the rather plain-Jane Golf stand out a bit, they kicked it up a notch by shipping several different colored Golfs to dealers and then having them switch body panels. What they created – perhaps somewhat unintentionally – was a whole culture of VW fans who know way, way too much about the Harlequin. Ironically, I doubt many of them know that it's named after a duck, but then the people that are into Harlequins are hugely ironic. In any event, let's take a look at this rare duck: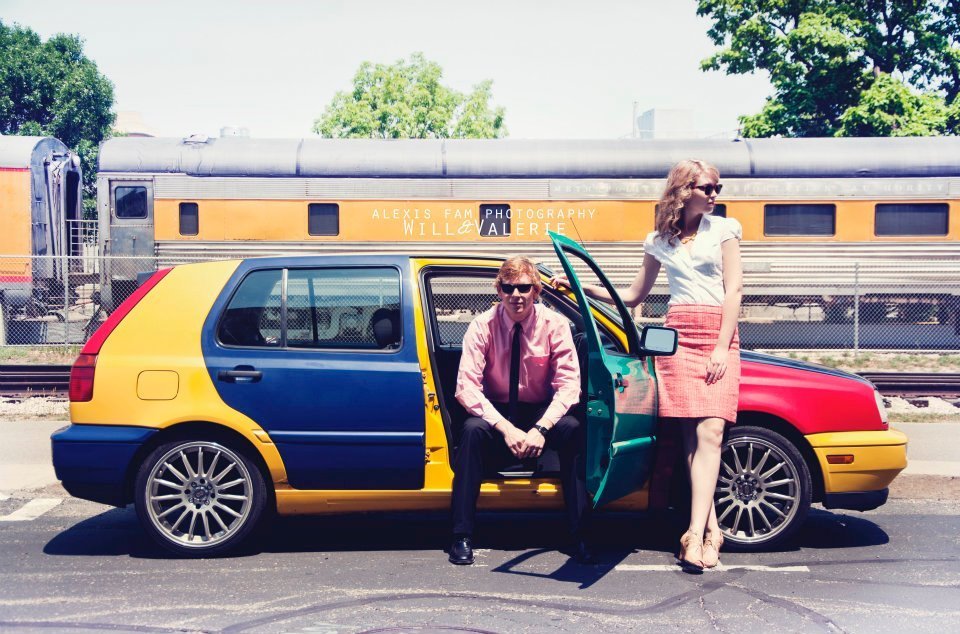 Year: 1996
Model: Golf Harlequin
Engine: 2.0 liter inline-4
Transmission: 5-speed manual
Mileage: 134,033 mi
Price: $6,300 Buy It Now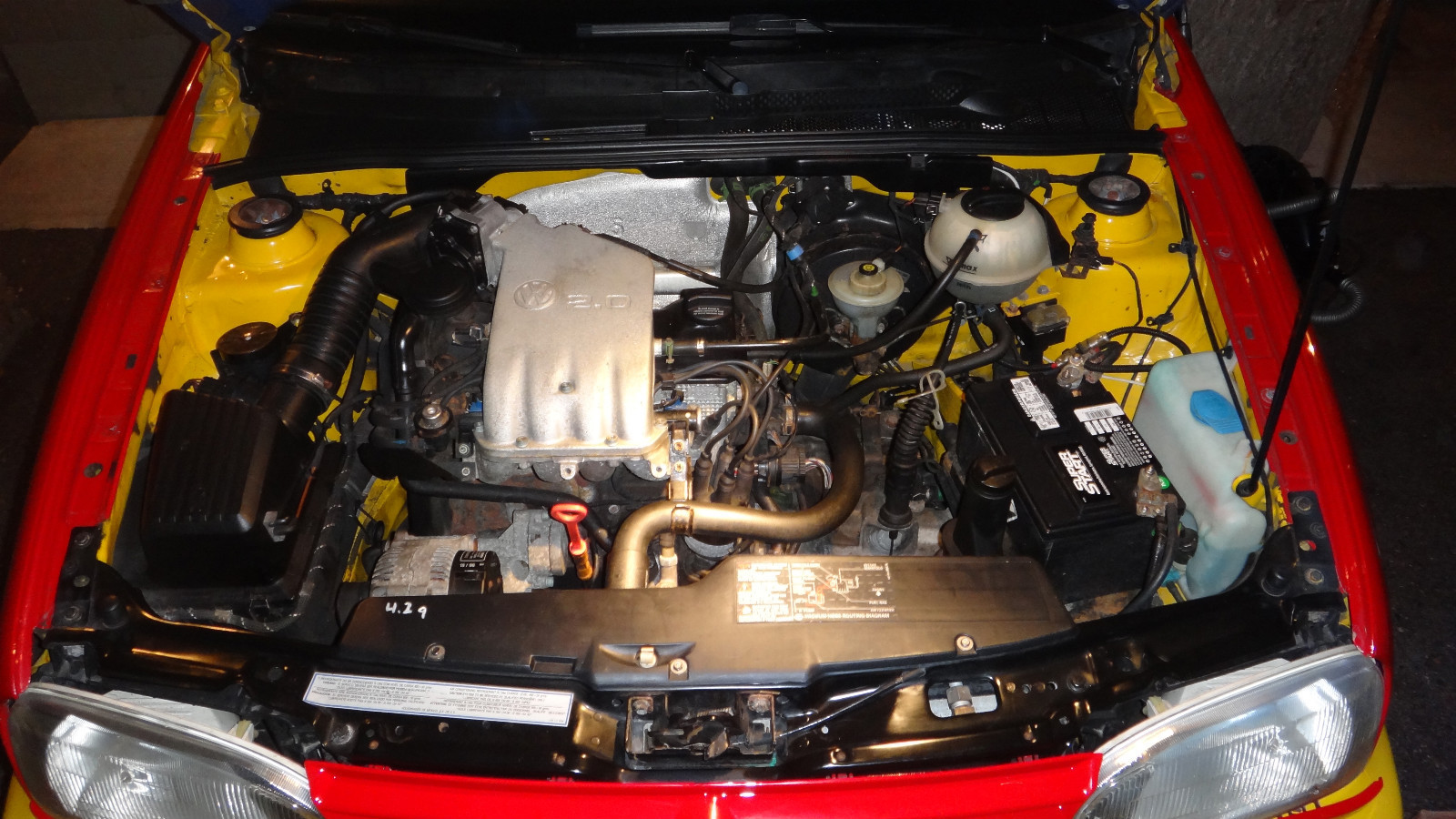 Here is a very rare 1996 Volkswagen Golf Harlequin. It has 134,033 miles on it and it is the Ginster Yellow base color. It is number 137 out of 200 out of 264 according to rossvw.com. The car is in great condition mechanically and aesthetically and was taken care of by an artist and engineer for 12 years. A lot of effort was put into keeping the paint in pristine condition with regular washing and waxing. Feel free to contact me with any specific questions you may have.

Thanks,

Will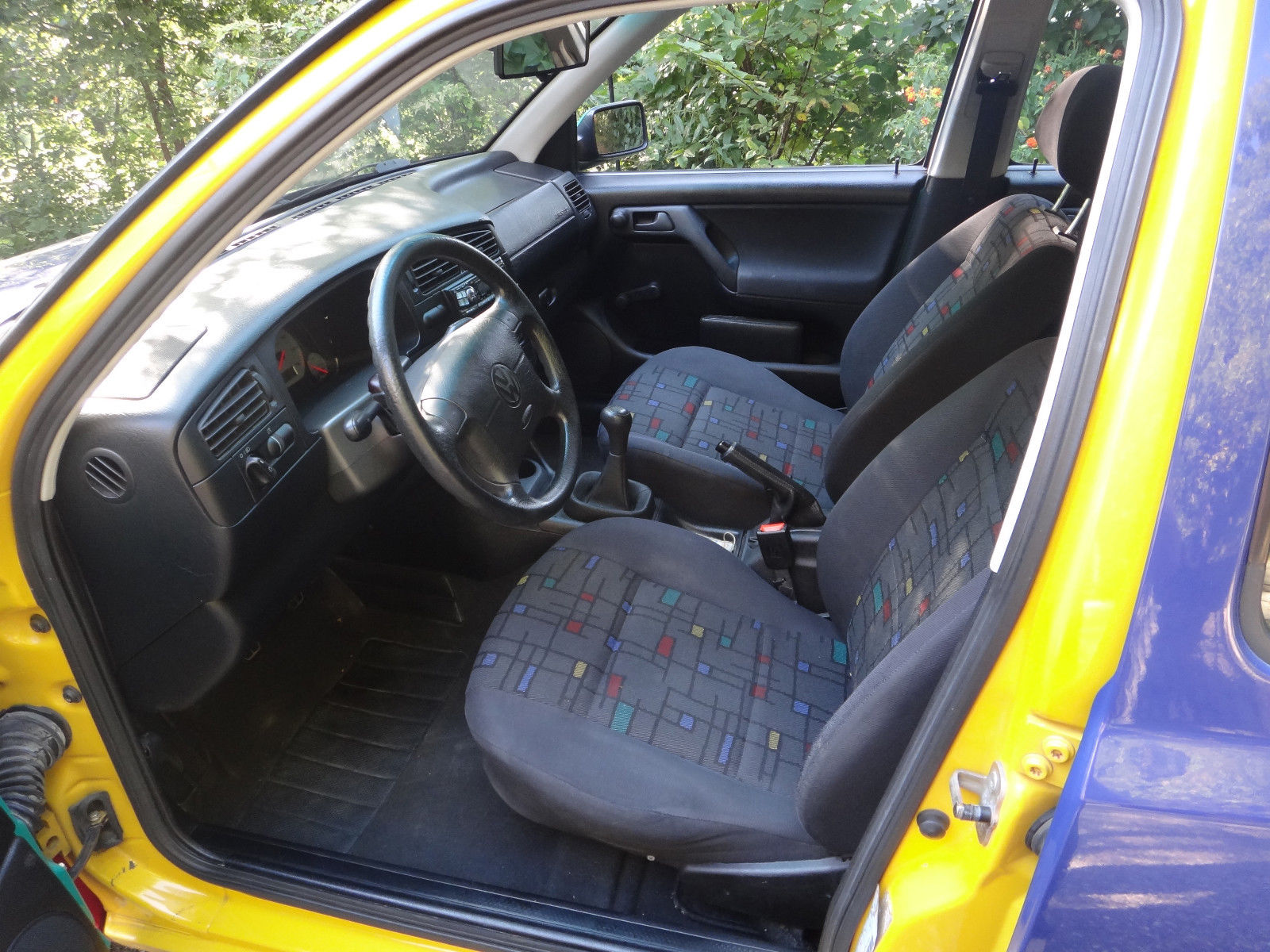 The Harlequin came with several different wheel options – most seemed to have Cabrio/GTi alloys or dealer-installed alloy options, but some had hubcaps. This car, however, has obviously lost it's originals somewhere along the way. The best solution to wheels on a Harlequin I've seen yet was different color-matched BBS RSs on each corner, because why not? They'd certainly look better than the wheels that are currently on this model. A fair amount of Harlequins were automatics, so it's nice to see a manual and the original "Joker" interior. This particular car was originally Ginster Yellow, meaning none of the other removable panels could be yellow. Properly, I believe that means that the front bumper should not be yellow, so perhaps it's been redone along the way – not surprising given how easy it would be to repaint just one panel – no matching involved!
Speaking of paintwork, this car has some usual Golf III rust issues, so you'll probably need to attend to more than just the wheels. Otherwise, the 2.0 ABA is a pretty solid motor and enjoyable to drive. These are light cars that get great mileage; I averaged around 33-34 mpg and put over 200,000 miles with the original motor never apart on mine. If you'd like a unique part of Volkswagen history, this is certainly one way, but it'd make a decent driver too. There were only around 260 of these imported to the U.S., so you're not likely to see another pass you – ever. Is that exclusivity worth $6,000? That's strong money for a A3, but the Harlequins do demand a premium. It will be interesting to see if this car gets close to that figure.
-Carter