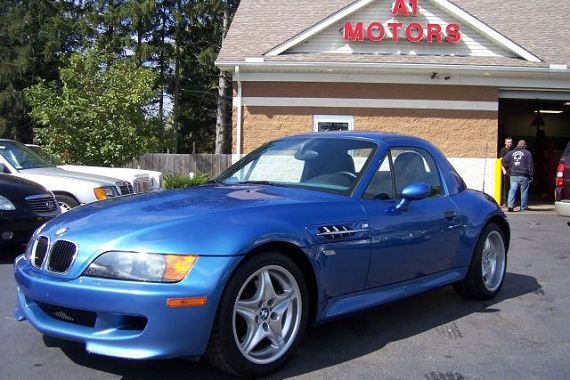 Want to have a lot of fun in an affordable package? Who doesn't! Want that affordable package to be a future collectable, too? Well, the field narrows substantially from what you can choose from. There are a select few Volkswagens and Audis that fit the bill, and nearly every 911 fits the bill. But if you prefer what the engineers from BMW's M division cook up, there are several options in the mid-teens right now. For around $15,000, you can have one of the most pristine E36 M3s, a mid-range E28 M5, a budget E39 M5, and even some decent E46 M3s. But if all of those are a bit too…serious…for you, the best answer may be to look at the Z M Roadster and M Coupe. The /7 and /8 cars are a hoot to drive, offer unique packages in both convertible and coupe guise, and seem to be on the upward swing of collectability. They also offered some of the neatest color packages available on Ms with color matched interior. Today I've got one of each; an Estoril Blue with Estoril leather Roadster and an Imola Red with Imola leather Coupe. Let's start with the Roadster: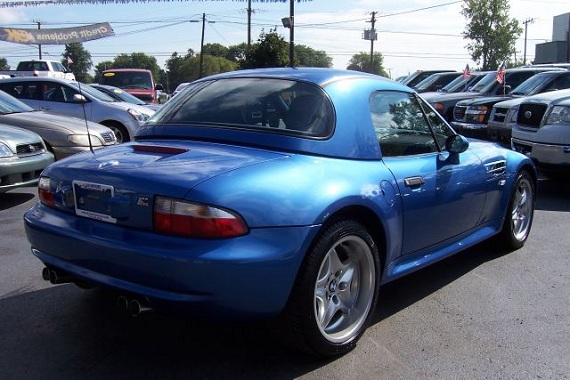 Year: 1999
Model: Z M Roadster
Engine: 3.2 liter inline-6
Transmission: 5-speed manual
Mileage: 115,901 mi
Price: Reserve Auction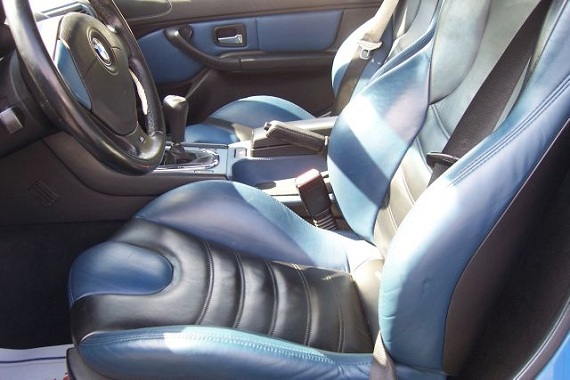 GUARANTEED CREDIT APPROVAL!Very rare, highly desirable** 1999 BMW Z3M Roadster Convertible 5 SPD LEATHER CLEAN TITLE! AutoCheck Buyback Protection.
BMW M Roadster:
– Estoril Blue Metallic
– Estoril Blue Leather/Black interior w/aLL M markers
– 115901 miles
– 3.2 liter engine, 240 HP
– 5-speed manual trans.
– 19/26 mpg
– 15,000 M-Roadsters made compared to 300,000 Z3s. Fun! Fast! Beautiful car! Runs great. Love this car — so will you.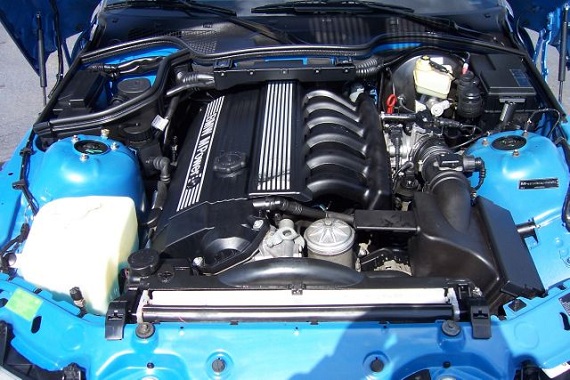 To me, the most interesting part of this car isn't mentioned in the advertisement – it comes with a factory color-matched hardtop. Racers seek these hardtops out and they're a little more rare to see. Estoril is a great color that really makes the M pop, especially with those great wheels. Miles are around average for the age, but as this is coming from a second-hand dealer I'd suspect maintenance records to be scarce. Despite this it looks pretty clean, the leather looks reasonably well kept, and I love that it's got a hardtop. What an even bigger hardtop?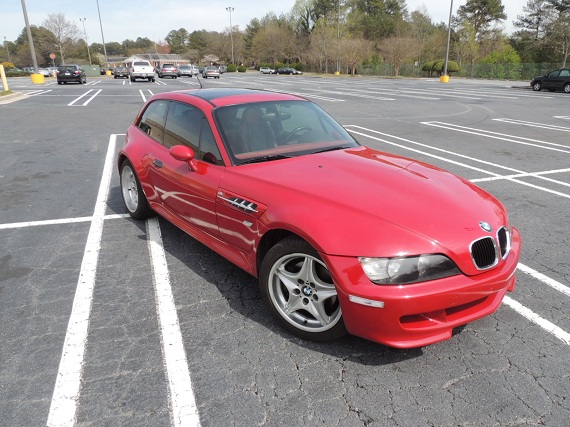 I have a secret love affair with Imola/Imola Z M Coupes; the first Z I drove was exactly like this. It's a great package, sort of like a 240hp RWD first gen new Mini. There's space in the back and that shooting brake look is so aggressive hunkered down with those rear flares. I think the Imola/Imola Coupe is probably the most desirable combination available on these cars; while I like the Evergreen a tad bit more the green leather is just a bit too much for my taste: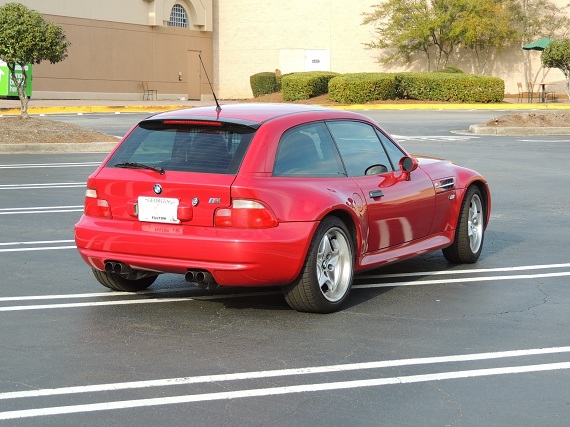 Year: 2000
Model: Z M Coupe
Engine: 3.2 liter inline-6
Transmission: 5-speed
Mileage: 91,500 mi
Price: $14,000 Buy It Now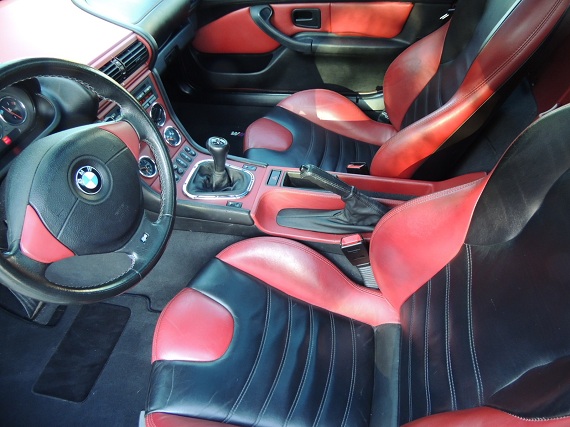 2000 BMW MCoupe in excellent condition. Looks and drives great. Purchased it in July 2011 with a rebuilt title (single car accident). There are no current issues with the car. During the time I owned it, it has always been garaged and properly maintained. It was my second car, only 4K were put on it in the period of last two years. New Conti tires with only 1.5 K on them. Two tone red/black leather interior in excellent shape.
I have moved to NYC and could not bring the car along, currently is stored at a friend's house, if interested please contact to arrange viewing.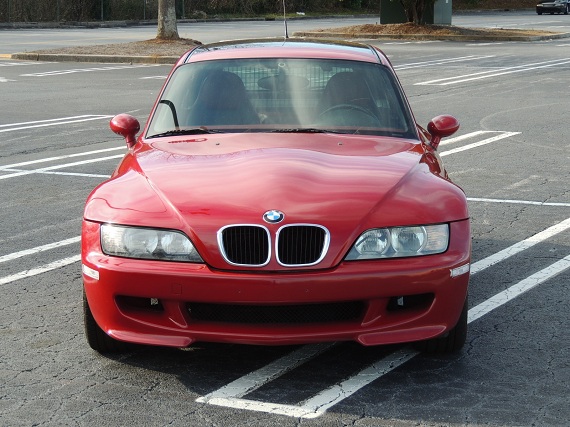 Slightly less miles than the roadster, but with a salvage title. If I was looking for long term investment, obviously this wouldn't be your best bet – but if I was looking for a driver, as long as everything checked out and was repaired properly, the salvage title wouldn't scare me away. I have to say that I think both of these cars are big winners in their own way – if you want an occasional track, autocross or fun rally car, both fit the bill because the of the hardtop on the Roadster. Were it my money, I think I'd jump into the Coupe provided a tech inspection didn't reveal any shoddy work, but boy that Estoril looks neat with the hard top!
Which would you buy?
-Carter