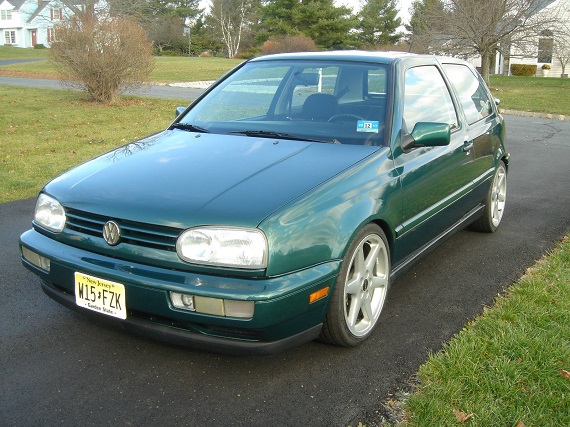 7/3/1017 Edit: This car has reappeared with a few more miles and a new seller at $9,500 HERE!
I think I've made my gripes with the used Volkswagen market abundantly clear in prior posts. Fuzzy photos, "feelers", lack of information, failure to wash the car, only posting photos of the car in a carwash covered in foam, junk-strewn interiors, massive miles and broken odometers, poorly executed swaps, maintenance skipped in favor of dubious modifications. We've seen it all on these pages; well, a "no thank you" helping sample of "it all". But once in a while a Volkswagen comes along that really debunks the stereotype of typical VW owners. Today's GTI VR6 is one of those myth busters: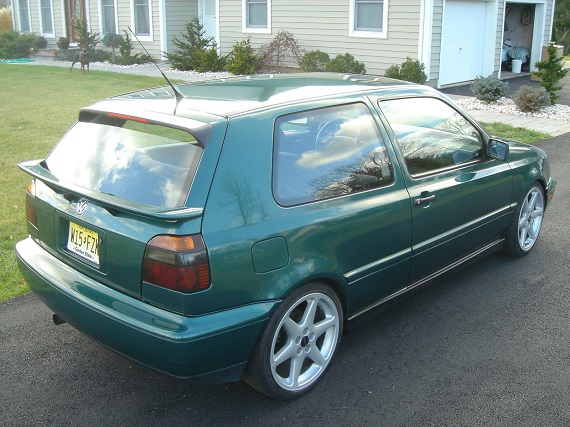 Year: 1996
Model: GTI VR6
Engine: 2.8 liter narrow-angle VR6
Transmission: 5-speed manual
Mileage: 48,850 mi
Price: Reserve Auction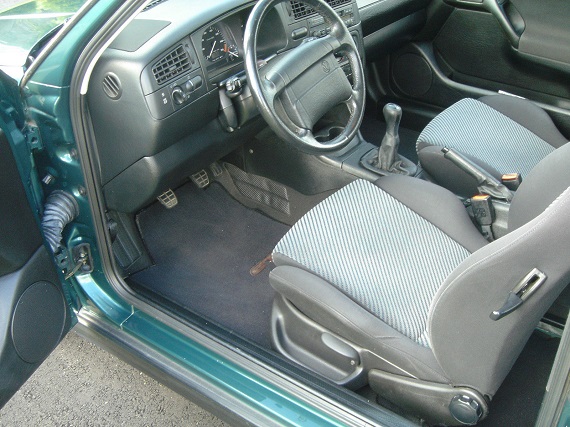 1996 GTI VR6 in excellent condition. Purchased the car from Oregon last year. No rust or rot. Only 49k miles. Garage kept. Many new parts, all maintenance up to date.
Sequoia green with cloth interior. Everything works including A/C. Car will come with 17″ Borbet type Cs and 15″ OEM Corrado Speedlines.

-TT SS 2.5 exhaust
-Freedom Designs rear mid wing
-AMS chip
-JOM coilovers
-17″Borbet type C wheels
-Gruven short shift kit

-timing chains
-clutch kit
-clutch slave cylinder
-intake manifold gasket
-thermostat housing
-thermostat
-coolant
-battery
-oil pan
-oil pan gasket
-oil cooler seals
-air filter
-valve cover gasket
-trans fluid
-passenger e-brake cable
-driver outter tie rod
-spark plugs
-spark plug wires
-front hd strut mounts
-rear shock mounts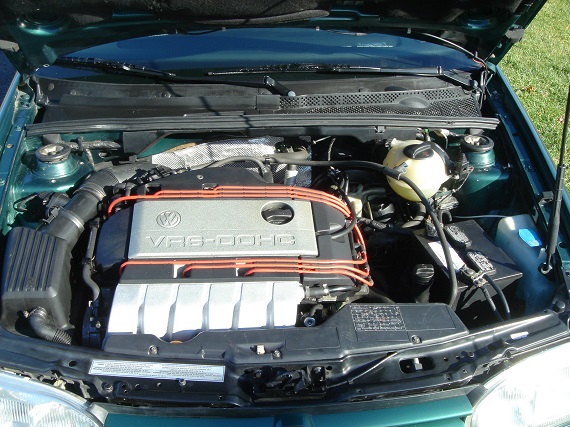 If I'm honest, I prefer an original example such as the Windsor Blue '96 I looked at in October. I liked the color more, too. But this Sequoia Green '96 is pretty awesome, from the unusual color for a VR6 to the striped cloth seats. Miles are extraordinarily low for a GTI of this ilk, and the condition – in line with the mileage – is just as unusual. Also unusual are the period Borbet Type C wheels. When I was in high school, I had cut out an advertisement of just this wheel and stuck it in my locker, I liked it so much. They look slightly out of character with the round looks of the A3, but Speedlines are also included. I could do without the budget-friendly JOM coilovers and rear wing, but neither are offensive.
But, the seller also lists maintenance, not just mods! And, there's even a photo of just how clean this car is up on a lift – stuff you expect from Porsches, not the people's car. As a result, even though I think the Windsor model was a nicer "collector" for a Mk.3, bidding on this Sequoia car has been much more active. With the reserve still on and a few days to go, the auction has already hit $8,000. Where will it end?
-Carter