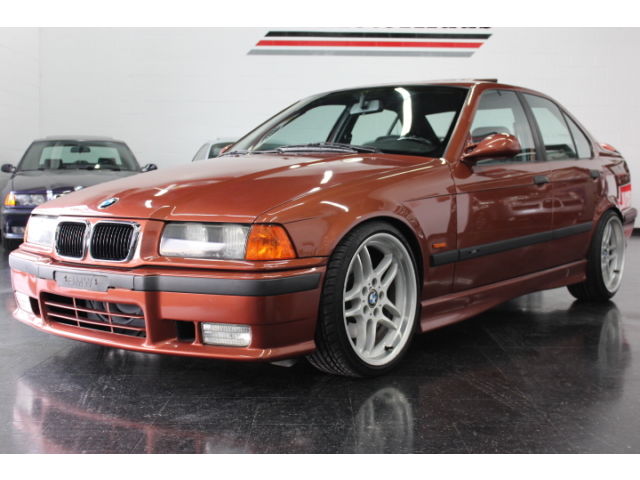 It's nice to back away from some of the more exotically priced cars from time to time and look at a more reasonably priced enthusiast car like the E36 M3. For under $10,000, you can still find some pretty good examples of the breed and they offer a lot of bang for the proverbial buck with plenty of aftermarket support and an enthusiastic community full of model-specific hacks. Let's take a look at another wildly colored example that caught my eye this week – one of the claimed 88 Byzanz Metallic Sedans imported: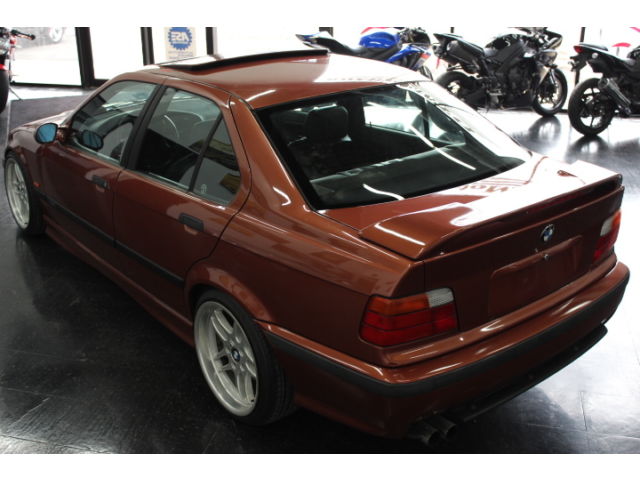 Year: 1997
Model: M3
Engine: 3.2 liter inline-6
Transmission: 5-speed automatic
Mileage: 118,560 mi
Price: No Reserve Auction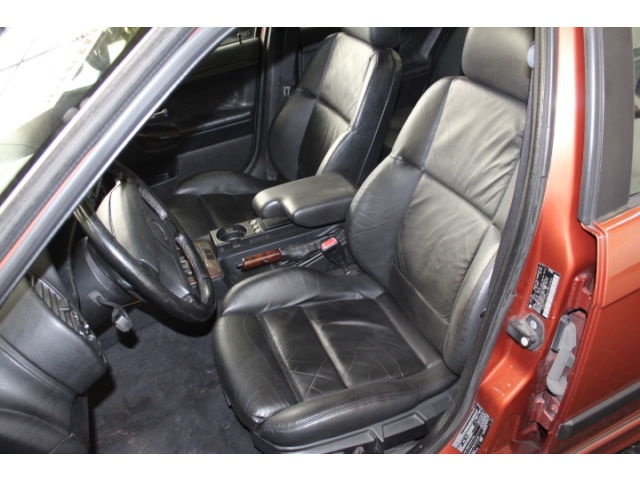 1997 BMW M3 Sedan with automatic transmission. Most rare color of E36 M3, exterior is BYZANZ over Black leather interior. BMW released ONLY 88 of the M3 models for US Market with BYZANZ color option. Extremely hard to find (not only in US). Well maintained, new alternator, all pullys, tensioner and serpentine belt, new radiator, upper & lower radiator hoses with coolant flush, K&N air cleaner, oil & filter change, new steering rack (OEM), new brakes all around, new rear power window regulators with motors. Suspension is lowered on H&R race springs with BILSTEIN shocks all around. Wheels are 18″ OEM set of M-PARREL forged alloys, original BMW STAGGERED SET, and new tires all around (wheels & tires cost me $2400). Car also comes with another set of M3 CONTOUR 17″ wheels and tires that car came with. Mechanically car is in very good shape. Interior, I would at 7/10. Exterior I would give a 6-7/10. Equipped with heated leather power seats, power door locks and windows, power sunroof, aftermarket ALPINE stereo with HARMAN/KARDON sound system. Clean Illinois title and clean carfax report. !!!DON'T MISS OUT ON THIS OPPORTUNITY TO OWN RARE COLOR OF E36 M3!!!

Please note that this is almost 20 year all vehicle. Car is not perfect. Things that need attention: 1. Driver's door seal needs replacement, 2. Right front lower ball joint is noisy occasionally, 3. Steering wheel column bearing needs to be replaced.
I believe the 88 claim; it's a very rare color to find at all and was only available through 8/97 production. Around the same time, the Luxury package that this car has was also removed. Personally, I like the non-Lux rockers and non-spoilered sedans more, but this one is presented correctly. This car is also equipped with the ZF 5-speed automatic, but has some nice additions – I think it's the first time I've seen M-Parallels on a E36 M3 and the look is pretty cool and definitely better than the original M-Contours fit to the Luxury package even though they're included in the sale. I might make the change to go to a square all-front setup though, as the rear stretch to fit the lowered springs and too-wide wheels does look a bit silly. Like the last Byzanz Metallic Sedan I looked at, there's some lack of originality between the suspension, wheels and a few other odds and ends. But this car has the much better fitting black interior and looks a bit better prepared, as well as having 30,000 less miles. On top of that, the starting price is about half the previous example's ask. The problem, though, comes in the transmission, as the Boston Green non-Luxury Sedan I looked at last week is still around for a thousand dollars less than this car. I like Byzanz a lot, but in this case the grass is greener in Boston!
-Carter