One of my favorite new search criteria isn't for a particular model, but I've taken to scanning the local Craigslist adds by the term "BMW manual". It returns an interesting assortment of cars rather than a specific chassis; cars, SUVs, and motorcycles all fit the bill. And while truth told most of the cars that fit the criteria of a manual BMW are pretty tired and rusty E36, E46 and occasionally a 5 series or an outlying E30, once in a while something pretty nice stands out. An "El Corazon" in my Romancing the Stone search this week was this Boston Green M3/4/5: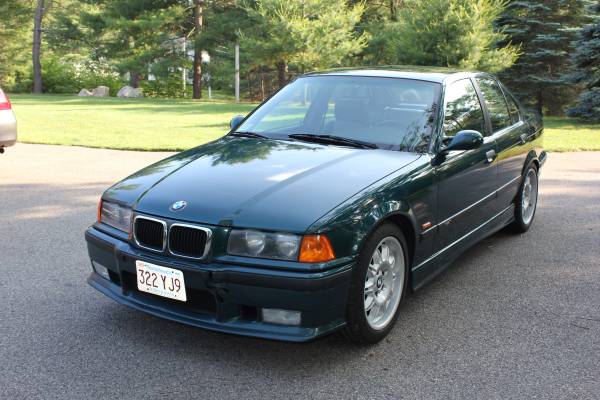 Year: 1997
Model: M3 Sedan
Engine: 3.2 liter inline-6
Transmission: 5-speed manual
Mileage: 162,000 mi
Price: $8,200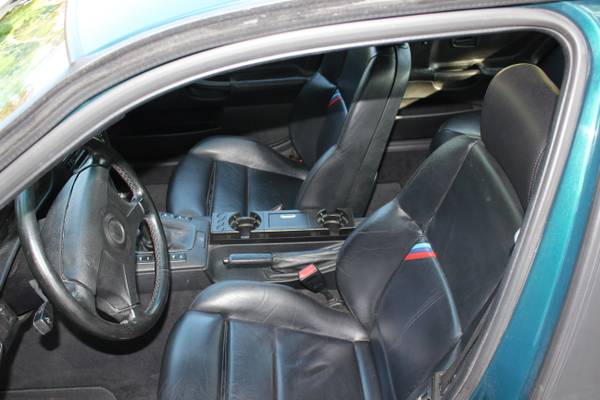 For sale is a 1997 BMW M3 sedan (e36), 5-speed manual in Boston Green. This car has been well looked after. It currently has 162,000 miles. The exterior is in great shape, no rust or dents. The interior is excellent except for the headliner that is sagging, M3 (manual) sport seats are excellent with minor wear on the driver's side bolster. This car is bone stock with the addition of brand new BC racing coilovers and a square DS2 setup with 17 X 8.5 wheels on all four corners. New front brakes, new tires, new control arms, new ball joints, new FCAB bushings, etc. . .. This vehicle is a pleasure to drive. Maintenance has been meticulously documented since the car had 67,000 miles.

If you have questions please call. I will not respond at length over email or text. show contact info — Brendan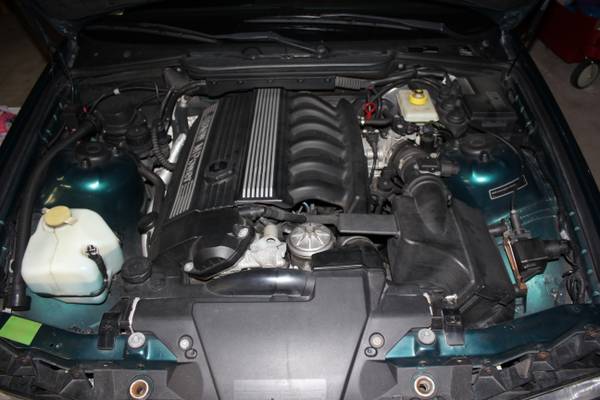 I don't have any experience with the BC Racing coilovers, and it's a company that I've never heard of – not usually a good start. I believe the hot suspension setup on these is still the PSS9/B16 kit, but at $1,500 it's not one that everyone sports for. Other than that the seller has gone to a square wheel setup. With all records for the past 100,000 miles and recent maintenance, overall this looks like a great M3 to get into. On top of that, the price isn't outrageous and reflects the average mileage on the chassis. Considering some of the poorly modified and maintained E36 M3s we come across daily, seeing a clean and mostly original example for a reasonable asking price is a breath of fresh air!
-Carter