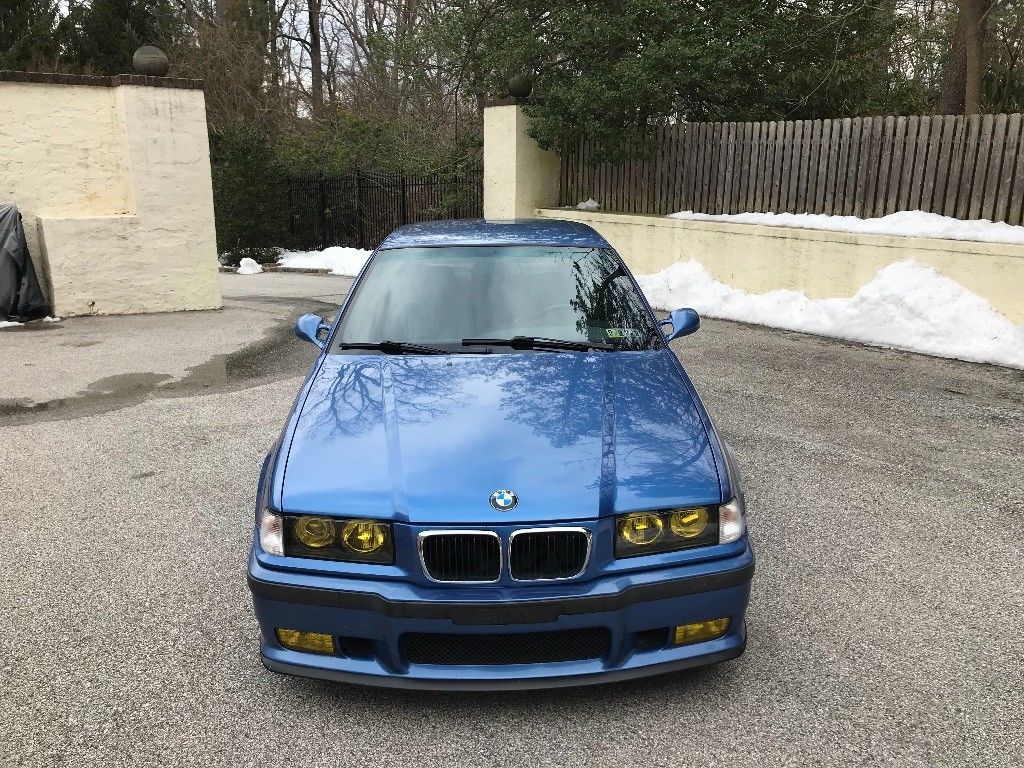 Just last night, a friend informed me he had "acquired an older BMW".
"Willingly?", I asked. He affirmed he had contractually agreed to this life changing experience. "What model?", I furthered.
"A Z3".
Now, supportive friend Carter probably should have nodded in approval. After all, the Z3 is great value for the money. They're cheap to buy, cheap to maintain, and fun to drive. But what actually came out of my mouth was laughter. Not maniacal laughter, mind you, but just the uncontrollable mocking type that you immediately feel a bit bad about. Hoping to redeem the situation a bit, I prodded "Six cylinder…?" Nope. 4. I contained further laughter at this point, but I was grasping for straws. Meekly, I ventured "…..manual….?" hoping for some affirmation. "YES!" he happily retorted, glad to finally confirm a question of mine.
It's actually a nice car, and it's in great shape, and he paid almost nothing for it. But from the same period, BMW had some other affordable, fun to drive and even more potent options for enthusiasts. Take, for example, the M3 Sedan. Like the Z3, it was rear drive. Like the Z3, it has a manual, and they share some achitecture. But while the Roadster has a bit of a stigma that results in enthusiasts' dismissal, the M3/4/5 has developed into a legend in its own right. Damn the fact that it didn't have the more exotic Euro motor, if you want a cheap and pure driver's car while still being able to comfortably transport 4 adults, they don't come much better than this platform: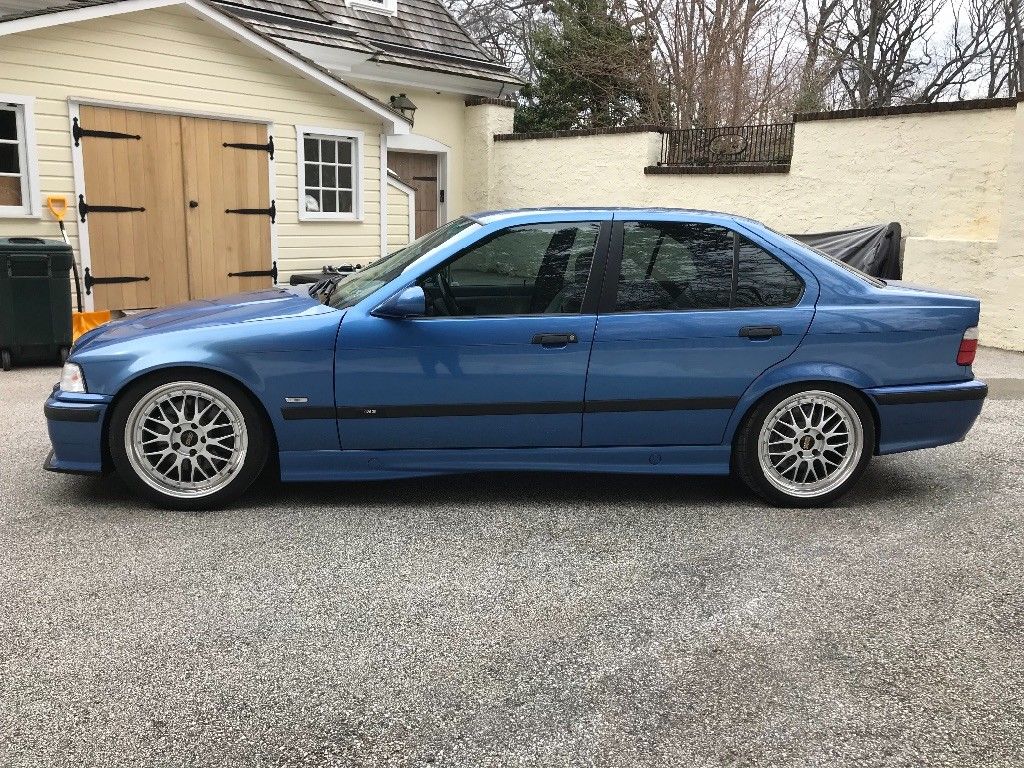 Year: 1997
Model: M3 Sedan
Engine: 3.2 liter inline-6
Transmission: 5-speed manual
Mileage: 77,000 mi
Price: No Reserve Auction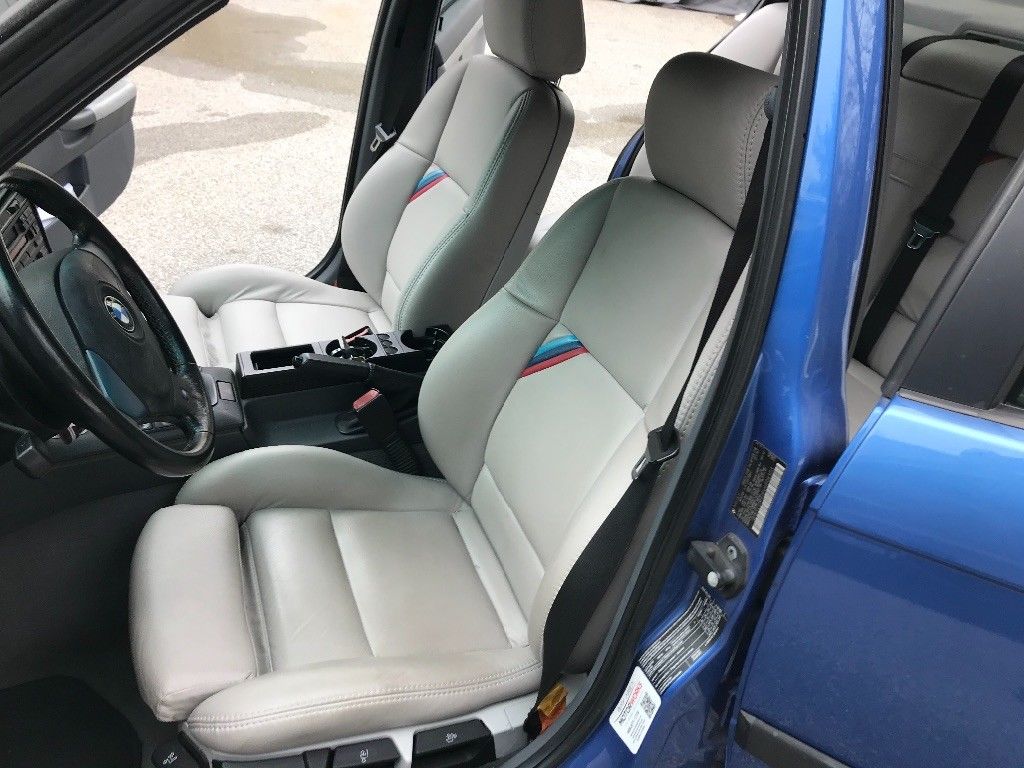 This 1997 e36 M3 4 door 5 speed is one of the cleaner and well maintained examples I have personally seen. The car has spent the majority of its life in California. I bought it several years ago and had it shipped to the east coast. It was previously owned by a tech billionaire, who I thought may want to buy it back, but apparently Singer 911's and Pagani's have caught his attention now, haha. I hate to sell this car, but with my other cars and other projects I don't get to enjoy it nearly as much as i would like to, so I can only hope it ends up with another enthusiast!

This car needs absolutely nothing and has been gone through thoroughly and exclusively by VAC Motorsports in Philadelphia. You can even shop and ask about the car, they know it very well! Mechanically it run flawlessly and with the few bolt on modifications it drives and sounds even better than it did from the factory. I have a folder of recipts, service records and documents that is about two inches thick, which will go to the buyer when the car is sold.

There are several bolt on parts I plan on keeping unless an agreement is made with the buyer. Those parts include the BBS LM's that I just refinished, the cat back exhaust, RE strut brace, French headlights and yellow fog lights and maybe some other esthetic parts. Some of the other modifications include ground control coilovers, camber plates, other upgraded suspension parts, uuc short shifter, eurosport cold air intake, z3 m steering wheel.

This car is for sale locally so I reserve the right to end this auction at any time without prior notice. I love cars and would be happy to answer any questions, provide more details, add more photos and anything else I can do to help make this sale go smoothly. I would also be happy to arrange a pre purchase inspection at the buyers expense.

I am sure I'm forgetting some details or aspects of this great car, so I'll call this listing a work in progress for now, but please don't hesitate to message me with any questions. I'll entertain all offers, but please be respectful!

Thank you very much!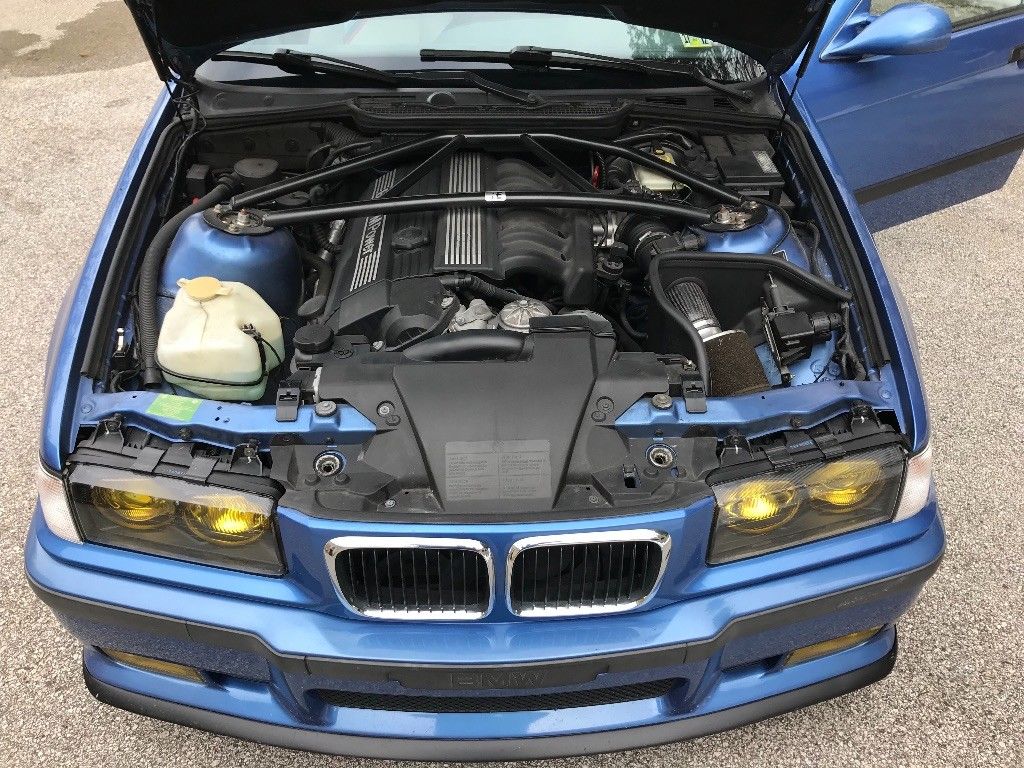 There's a tremendous amount to like about this example. The Estoril Blue Metallic (355) is a lovely choice outside. It's lacking the spoiler that many sedans carry, and that to me is a positive. The N5TT gray leather inside isn't my favorite but is a decent match for the exterior and looks to be in great shape. Miles are well in check at only 77,000, and the seller claims to have all work documented. There is more road rash than I'd expect on the front at this lower mileage, but then there is snow snowing in the photos – and this car has been driven. I'd worry a bit about salt creep on the fenders and lower doors, but it looks really well cared for overall.
Options were passenger airbag (243), sunroof (401), electric seat adjustment (458), air conditioning (534), cruise control (540), obc (554), and hifi with diversity antenna and CD prep (676, 686, 692).
The seller has also done quite a few modifications, but from the sounds of it most aren't included in the no reserve auction. Perhaps that's for the better? Personally, I think I'd prefer this M3 Sedan in a more stock configuration, sans the white/yellow light changes and bigger wheels. Throw a set of Forged Double Spokes on there and the outside would be done for me! But, if you do like the look of the awesome BBS LMs and the lights, the seller sounds willing to negotiate the price accordingly. The wheels, on their own, are worth some serious bucks though, so be prepared, but without them attached the selling price will be in the range of more enthusiasts. That price – minus many of the mods – currently sits at $9,000. Bids have been very active so far and it looks like this car will easily crest $10,000, but usually these Sedans run out of steam thereafter. A recent very well presented 104K example on Bring a Trailer hit $10,750. Estoril is much more highly prized in the market, and with lower miles and great condition this one should bring top dollar.
Thanks to our reader Charles for the spot!
-Carter